7 Coping Skills for Anxiety
By: Jon Jaehnig
Updated February 10, 2021
Medically Reviewed By: Lauren Guilbeault
Do you ever feel anxiety? Does it seem like you always feel anxiety? What do you do about it? There are a number of things that you can try the next time that you feel anxiety to see if you can't cool down a bit.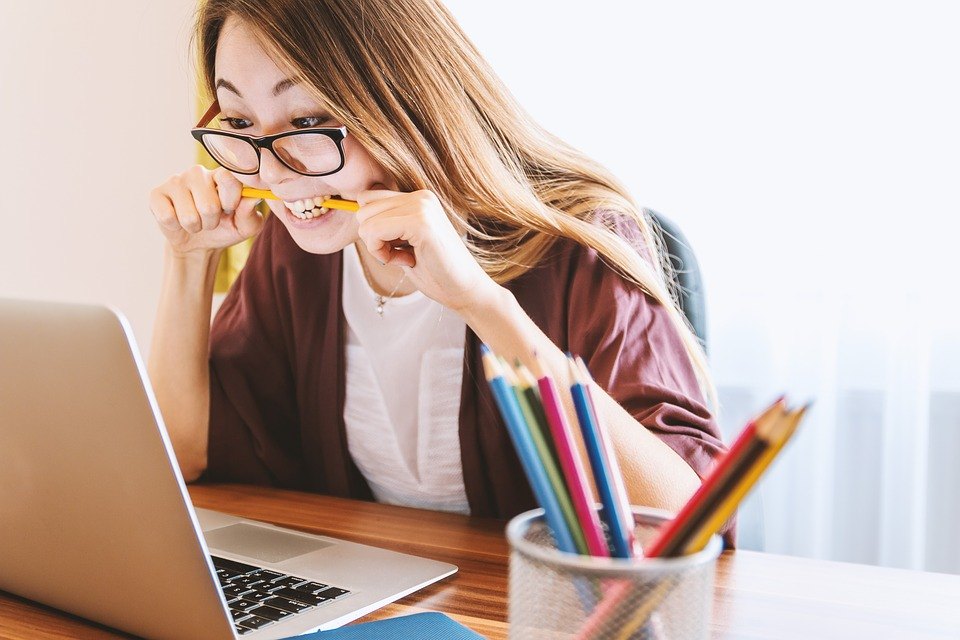 Source: pixabay.com
In this article, we'll talk about what anxiety is, why you feel it, what you can try to prevent or reverse it, and what you can do if those attempts don't work.
What Is Anxiety?
Anxiety is a natural, healthy, feeling. You feel it when your brain believes that you are threatened and works to help your body prepare for conflict and to help your mind avoid mistakes and come up with solutions.
So why does anxiety have such a bad rap?
If you experience anxiety like you are supposed to, anxiety isn't a bad thing. Some people, however, feel anxiety so severe that it does the opposite of what it is supposed to. Rather than make your body more efficient, it makes you feel like you can't breathe. Rather than helping you avoid mistakes and come up with solutions, it draws your attention away from the solutions and into a tornado of doubts about the future and other things that you can't change. Other people experience anxiety at times when their body doesn't need to prepare for action and their mind doesn't need to be ready to solve problems and look for solutions. This can be more than awkward - this can be crippling. If this sounds more like you, you might have an anxiety disorder.
Whether you feel anxiety for healthy and normal reasons or because you have an anxiety disorder, there are a couple of things that you can try to use to calm yourself down. If you don't have an anxiety disorder, these tricks may be enough for you to live a healthy and productive life as well as to make the most of your anxious moments. If you have an anxiety disorder, there may be things that you can try to make your panic attacks lighter or shorter but it won't solve all of your problems. Consider these hints like a rescue inhaler for your mind - they might make your symptoms bearable but they won't cure your condition.
Coping Skill #1: Talk Yourself Down
A pretty low-grade coping skill, trying to talk yourself down won't work for all people and it won't work all the time. However, consider asking yourself "What's the worst that could happen?"
Some of us feel anxiety when we should just feel a little nervous. If you get anxiety at social events, before contributing to a conversation at your work or at school or even at your kitchen table, ask yourself "what's the worst that can happen?"
Chances are, you'll come to the conclusion that the worst that can happen isn't that bad. You won't get fired, fail the class, or put up for adoption. It may give you the strength that you need to power through your feelings of anxiety and do what's scaring you. The more often you face your fears the more power you will have against those fears.
Unfortunately, if you try this tactic while you're already having a panic attack or if you have an anxiety disorder, your mind may get the better of you. It can be easy for our minds to fool us into thinking that the worst thing that can happen is much worse than it really is.
Coping Skill #2: Talk To Someone
This doesn't mean talk to a therapist - not yet anyway, we'll talk about that later - it just means talk to anybody. If you start to feel anxiety, talk about it with someone around you. Tell them that you're feeling nervous and what you're feeling nervous about and see what they say.
Talking to someone else can help in a number of ways. For one thing, it can help you to run through step one again. Saying what you're worried about out loud can help you to think about it again to decide for yourself whether it's worth worrying about.
It can also help because as we talked about above, your mind can fool you. If you get an opinion from someone else, it can help you get a grasp of the situation. It can be easier for someone else to tell us that we are overreacting or worrying too much that it can be for us to come to these conclusions.
Coping Skill #3: Assess Your Options
If you've determined that the worst that can happen is pretty bad, ask yourself what you can do right now to make things better.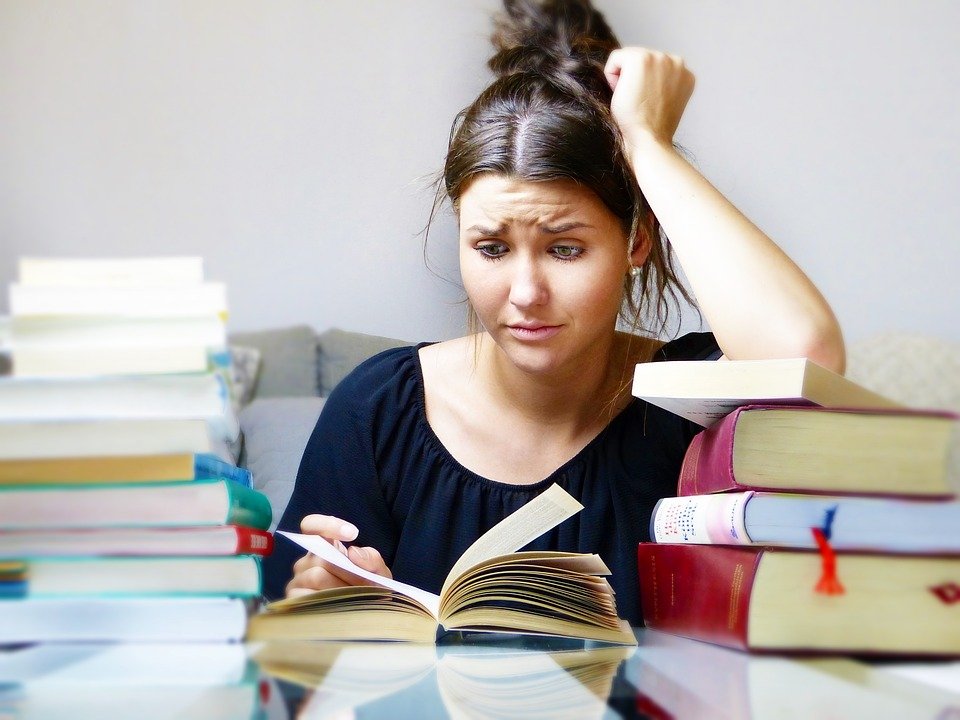 Source: pixabay.com
When things seem difficult, it can be easy to focus on how things may go south in the far future. This can distract us from things that we could be doing in the present moment to fix the situation. If you focus on what you can do right now instead of how things might play out later, you may be able to find a solution to your problem or at least a way to make the worst-case scenario not so bad.
Coping Skill #4: Breath
When we start to panic, our breaths can get shallow and fast. This isn't the most effective way to breathe, especially if it gets out of control. When our breath starts to get away from us, we can also start to feel like that's its own problem, which can make a panic attack worse.
The good news is that we can control our breath and this can actually be very calming. When our brains are worried, they use the autonomic nervous system to ramp up our breathing without checking with us first. However, we can counter this by using the somatic nervous system to slow our breath back down. This sends signals to our brains that maybe things aren't so bad.
Coping Skill #5: Take Notice Of Your Feelings
If you notice that you are having a panic attack, take notice of how you are feeling - both mentally and physically. Panic attacks can seem scary but they aren't actually dangerous. Knowing what a panic attack feels like for you can help you to handle the next one with a little more skill, as well as possibly notice it coming on sooner when it's easier to do something about it.
Coping Skill #6: Grounding
This skill draws on some common themes from some of the earlier skills that we discussed. It involves reminding yourself of where you are at the present moment and what is going on around you.
You might be worried about something in the future, or something that's not likely to happen. However, chances are wherever you are feeling anxiety in the moment is a safe place where you aren't likely to actually have anything to worry about.
Here the worst-case scenario is that you are in a less-than-ideal situation and your surroundings are not comfortable or even safe. Even in these circumstances, grounding can work more like assessing your options by making you less aware of how things good go poorly and more aware of how you could make the best of the situation.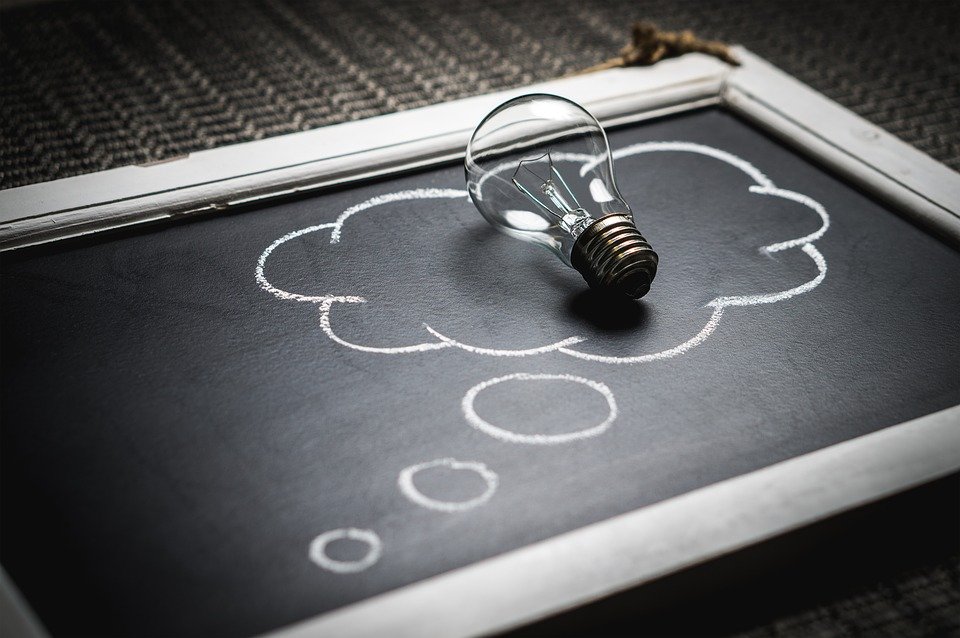 Source: pixabay.com
Coping Skill #7: Monitoring Your Thoughts
We've talked a couple of times now about how your mind can trick you. One of the ways that it does this is through what some experts call your "monkey mind."
You may have noticed that even when you aren't actively thinking about something, your mind is still chattering away. You may not always be aware of what your monkey mind is up to but it can still impact your mood. Checking in with your thoughts can help you to determine whether your mind is causing your anxiety by saying things that aren't true or dwelling on things that aren't important, or that you can't change.
Mindfulness And Anxiety
This may or may not qualify as a coping skill because it's something that you need to do every day to prevent anxiety, not something that you can do once you notice anxiety.
Mindfulness is all about understanding your own mind and how it works and keeping your mind focused on the present rather than worrying about things that already happened or that may never happen.
One of the main tools of mindfulness involves meditation. Mindfulness meditation consists of trying to think of nothing by focusing on your breath. When a thought distracts you, take notice of the thought, and then try to get back to focusing on your breath. This can help you learn to keep an eye on your monkey mind so that you can correct its negative thinking before it causes or contributes to anxiety in the first place.
Mindfulness is something that you can do on your own but it is also something that more and more therapists are incorporating into their practices.
When Coping Isn't Enough
Hopefully, mastering these coping skills can help you to avoid or lessen unhealthy anxiety in your life while making the most of the healthy anxiety that you may feel from time to time.
However, if you feel like you always have feelings of anxiety or that these feelings keep you from living your life, it may be time to talk to an expert about the possibility of an anxiety disorder.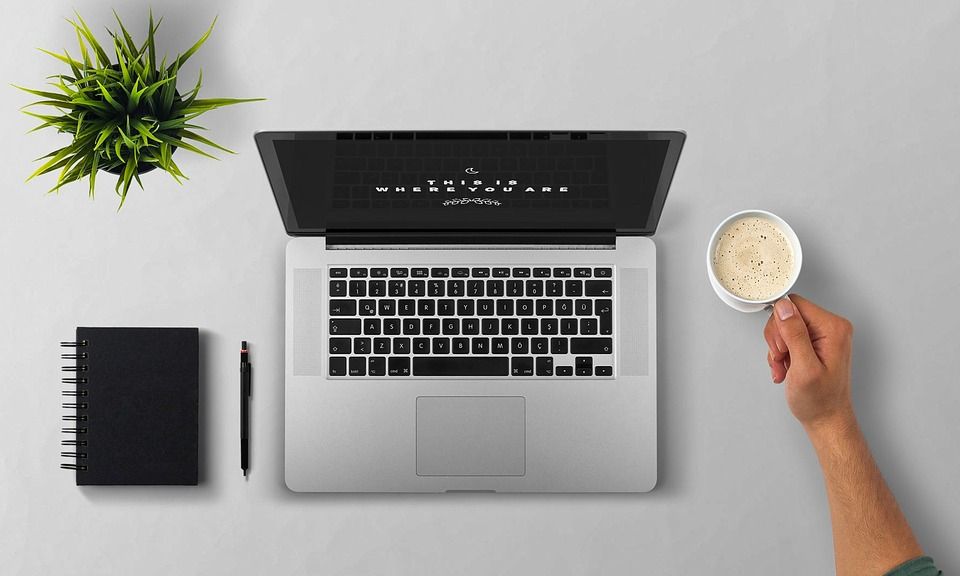 Source: pixabay.com
One of the services that BetterHelp offers is a convenient and affordable online therapy. During this process, the site matches you with a professional and licensed therapist or counselor that you talk within a flexible and relaxed environment over the internet.
To learn more about how online therapy through BetterHelp can help you master your anxiety, visit https://betterhelp.com/online-therapy/.
---
Previous Article
Benefits of Essential Oils for Anxiety
---
Next Article
Is It PMS? Anxiety And Your Period
---
The information on this page is not intended to be a substitution for diagnosis, treatment, or informed professional advice. You should not take any action or avoid taking any action without consulting with a qualified mental health professional. For more information, please read our
terms of use.