10 Popular Careers With A Psychology Degree
Updated October 09, 2019
What is Psychology?
When you think of the word "psychology," you may think of someone laying on the couch in an office talking about their childhood or issues with their mother. We may think about analysis or Sigmund Freud. However, psychology doesn't just cover the study of human behavior; it also integrates science and philosophical principles. Psychology covers mental illnesses or what's called "abnormal psychology." It can be used for understanding everything from childhood development to marketing. It's a scientific discipline where people are studied, and the field is growing every single day. We're always coming across new information, such as new treatments for various mental disorders.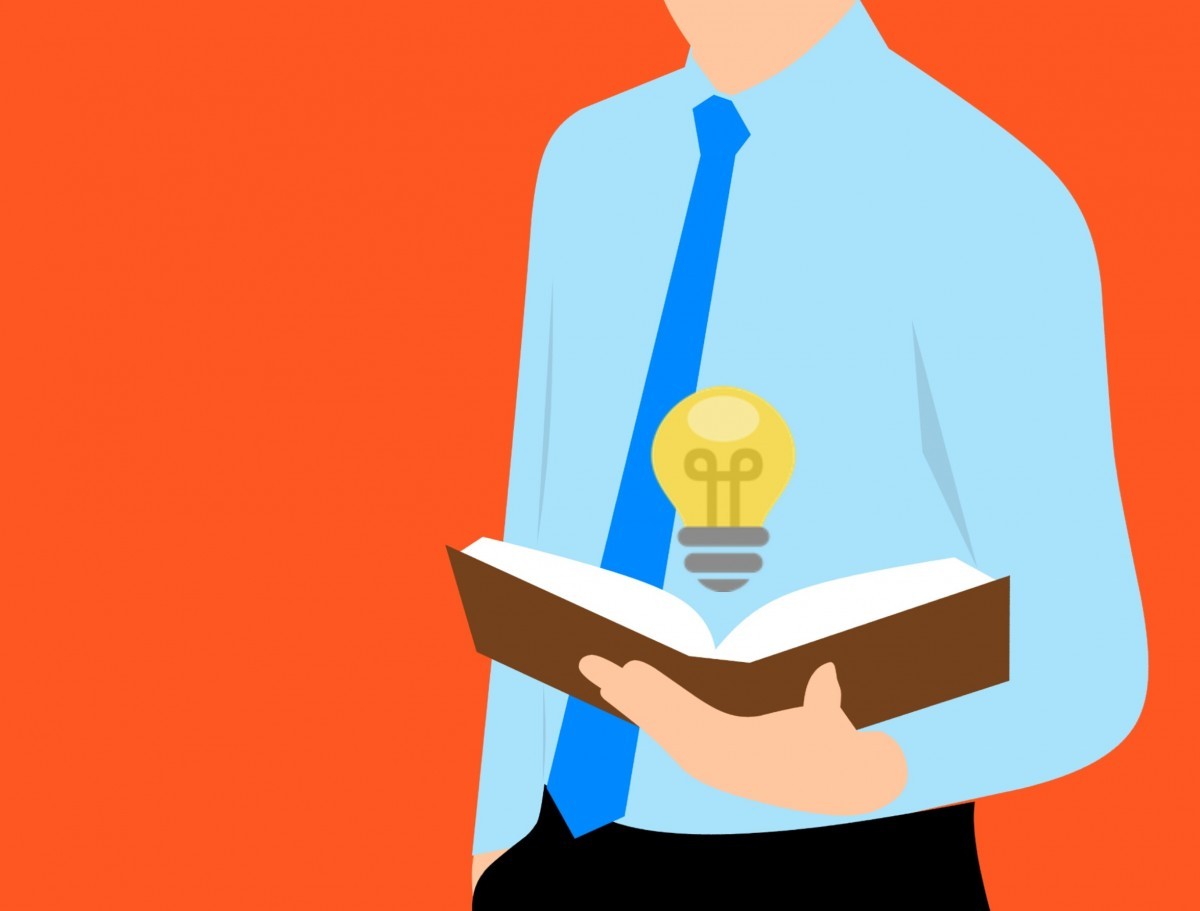 Source: pxhere.com
When you pursue psychology as a major in higher education, there are a variety of different professions that you can choose to pursue. You might want to go into educational psychology, for example, or you might decide to go into forensic psychology. You may want to open a private practice as a clinical psychologist, or you may choose to work in a residential treatment center. There are so many options and routes that you can take in the field of psychology. Today, we're going to go over ten popular careers that you can pursue with a psychology degree.
Mental Health Counselor
Mental health counselors work with a diverse set of populations and a different set of mental or behavioral health concerns. They may choose to work with groups or communities, individuals, and in some cases, they might even work with couples. As a mental health counselor, you might decide to specialize in working with a particular population such as the LGBTQIA+ community, people with eating disorders, people with mood disorders, and so on. When people think of someone who is getting a psychology degree, this is the career path that's the most likely to pop into their mind. Salaries for mental health counselors range depending on several factors such as their level of education, experience, and where they choose to practice.
Substance Abuse Counselor
A substance abuse counselor is someone who helps people with substance abuse issues and addiction to alcohol or drugs. Not only do you need to have an academic background when you go into this career, but you also have to have thick skin. Working as a substance abuse counselor is extremely rewarding and challenging. Some people decide to go into this career after surviving lived experience with a substance use disorder, whether that's a personal experience or the experience of having a family member who struggles with addiction. If you have lived experience with substance abuse, you will likely be empathetic toward your clients, and that empathy can be helpful during sessions.
Remember your triggers when you're working with a population of people struggling with substance abuse. If you're not fully recovered from addiction, it can be difficult to meet with clients who are using. You also may have a family member with a substance abuse issue. Be sure to keep this in mind and help yourself first if this is the case for you. This salaried position offers a range of roughly $25,000-$40,000. The amount that you earn depends on experience and where you work.
Marriage and Family Therapist or LMFT
A marriage and family therapist (LMFT) is one of the most common psychology degree careers that you can pursue. If you have a passion for helping families and the family dynamic, this is a great profession to pursue. You can work with families in a private practice setting. You may work in a hospital or residential setting. There you can help the family unit talk through complicated emotional issues. If you work in a private practice setting, you can make upward $100,000 per year, but the salary ranges. The higher your level of education, the more you're going to earn. Being a marriage and family therapist can be extremely rewarding. It can also feel taxing. You're dealing with many different personalities in the family, and there will be sensitive, unique issues that come up during sessions.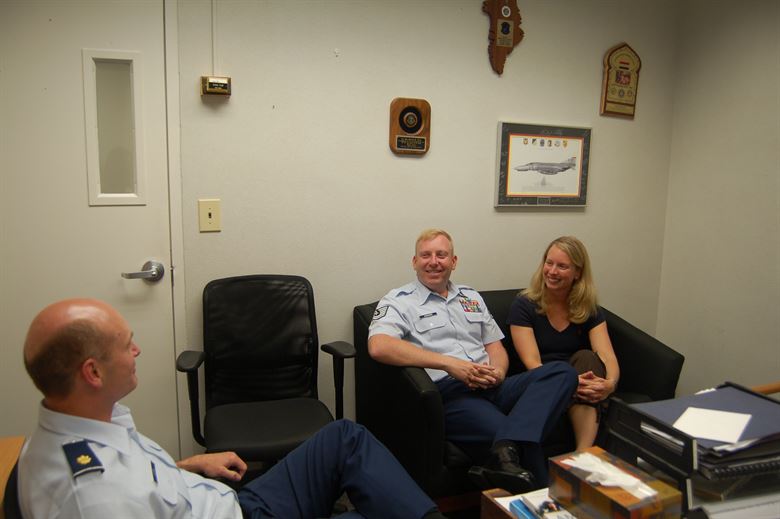 Source: peterson.af.mil
Sometimes, parents are getting divorced, for example, and you'll have to mediate the conflict or any other potential problems that arise in a session. There are many different family dynamics and varying levels of function within the families that are out there, so it's essential to keep an open mind. Acknowledge that every unit is different and that in your work, you might encounter some emotional situations. As a marriage and family therapist or LMFT, you can impact families and individuals in a fundamental and positive way.
Experimental Psychologist
An experimental psychologist is a fascinating career title that allows you to conduct a lot of interesting research. Many different states require that people in this profession have a Master's or Doctorate degree. You may be a member of a marketing research team, or perhaps, a research assistant, and to do this, you must have a background in cognitive or social psychology. Human behavior is extremely crucial to understand no matter what field of psychology you explore, but you might find a particular emphasis on it in this work. An experimental psychologist is someone who's likely found in an academic setting or somewhere else where they can conduct studies.
You must have excellent writing skills in this job. You'll likely be writing research studies. Here's a job that requires a lot of creativity and out of the box thinking. The salary for this career can range anywhere from $30,000-$80,000 per year for experienced clinicians.
Forensic Psychologists
Forensic psychology is an exciting field that'll keep you on your toes. You'll work with people in the criminal justice system including eyewitnesses. You could be working in law enforcement, and helping people solve crimes. Often, a forensic psychologist will find themselves in a courtroom setting. They may work with public defenders or a state lawyer. It's something that can be extremely rewarding in terms of solving crimes and bringing justice. You need to have a very calculating mind and think strategically.
Understanding human behavior and the motivations behind people is integral to this job. You have to have thick skin because you'll probably be hearing a lot about crimes that aren't necessarily easy to talk about. Being able to distance yourself from the crime and the potentially traumatic stories that you hear daily will be necessary. Forensic psychologists earn an annual salary of roughly $45,000-$75,000.
Sports Psychologist
As a sports psychologist, you have to understand the psychological perspective of an athlete. Whether that's someone working with a minor or major league team, it's the same principle of helping players to maintain their emotional and mental health. They're someone who can be on staff in a variety of locations and can assist in terms of anything from rehabilitation to helping coaches be present emotionally. Sometimes, athletes have a hard time being away from their families, struggle to maintain their busy schedule, or suffer from depression or anxiety. These are all circumstances where a sports psychologist can be the saving grace for athletes.
Neuropsychologist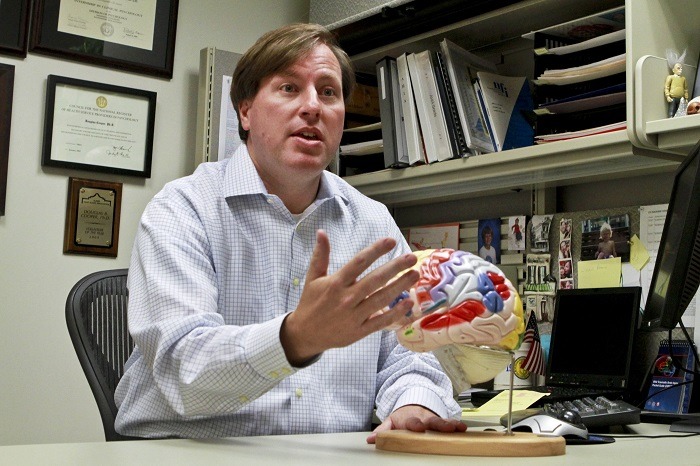 Source: defense.gov
Neuropsychology is a field of psychology that focuses on the brain and the relationship that it has to the behavior and thoughts that individuals exhibit. They may work in hospitals or rehabilitation centers, research settings, neuroscience centers, and more. This is a career title that requires a high level of schooling, training, and overall dedication, but it is an advantageous career path to take.
Community or Social Service Managers
A community or social service manager works to create, improve, and supervise organizations and community-based programs that help others. A Bachelor's degree in psychology can get you an entry-level position in this field. Someone with this job title might work with an organization that helps a specific demographic or group such as children or families in need, the homeless population, veterans, and those with mental health conditions. The salary for this position ranges from $49,800-$84,500.
Educational Psychologist
An educational psychologist is always learning, and they're studying how other people learn and retain information. They may be focusing on childhood development; they may be assessing people for developmental disabilities or Autism Spectrum Disorder (ASD), for example. It's an advantageous position where you get to provide intervention to children at a young age and help them facilitate learning. You can find these individuals in a variety of areas including schools and private practices. The range of salary could be anywhere from about $66,000-$100,000 per year. Most often, these individuals will have a Master's degree, a PhD, or PsyD. Psychology, in general, is a field where your level of experience and education will make a difference in the amount of money that you make.
Psychiatrists
A psychiatrist is a medical doctor who can diagnose mental or behavioral health conditions and prescribe treatment for these diagnoses. The salary for psychiatrists can range from $150,000-$230,000 per year. Psychiatrists who choose to establish a private practice might make more money because, should they decide not to, they do not have to deal with insurance companies. The requirements for becoming a psychiatrist vary depending on the state that you practice in, but you do need to have a medical degree to practice.
Making a Difference
As someone pursuing a degree in psychology and working to become a mental health professional, you have an incredible ability to help people and make a difference in their lives. You can help people to recognize their potential, you can help families, you can assist people as they work to manage or recover from mental health conditions, and so much more. You can work with individuals to see their strengths and work on their struggles. Whether you're working with people in a local private practice or online, you have the same ability to change people's lives for the better.
Source: flickr.com
Online Therapy
Whether you're a helping professional who provides online therapy or a client, online counseling or therapy is a great place to get help. BetterHelp has a wealth of skilled professionals who understand how the mind works and have been through higher education in psychology. If you're looking for a therapist that you can see online, search the network of professionals at BetterHelp today and find a fit that is suitable for you. Therapists deserve to get support and have a place to speak about their everyday life struggles. Online therapy is a fantastic place to get the help you need.
---
Next Article
Considering Work In A Helping Profession? Six Careers In Psychology
---
The information on this page is not intended to be a substitution for diagnosis, treatment, or informed professional advice. You should not take any action or avoid taking any action without consulting with a qualified mental health professional. For more information, please read our
terms of use.