The Pros And Cons Of Online Chat Rooms
Updated November 20, 2019
Reviewer Lauren Guilbeault
In a world where we can get almost anything with a push or a click, it is no surprise that we have shifted a lot of our social activity to digital space. People craving social contact can log onto a variety of websites to chat with others who want the same thing. As with every online option, there are advantages and disadvantages to choosing virtual socializing over in-person. What are those pros and cons?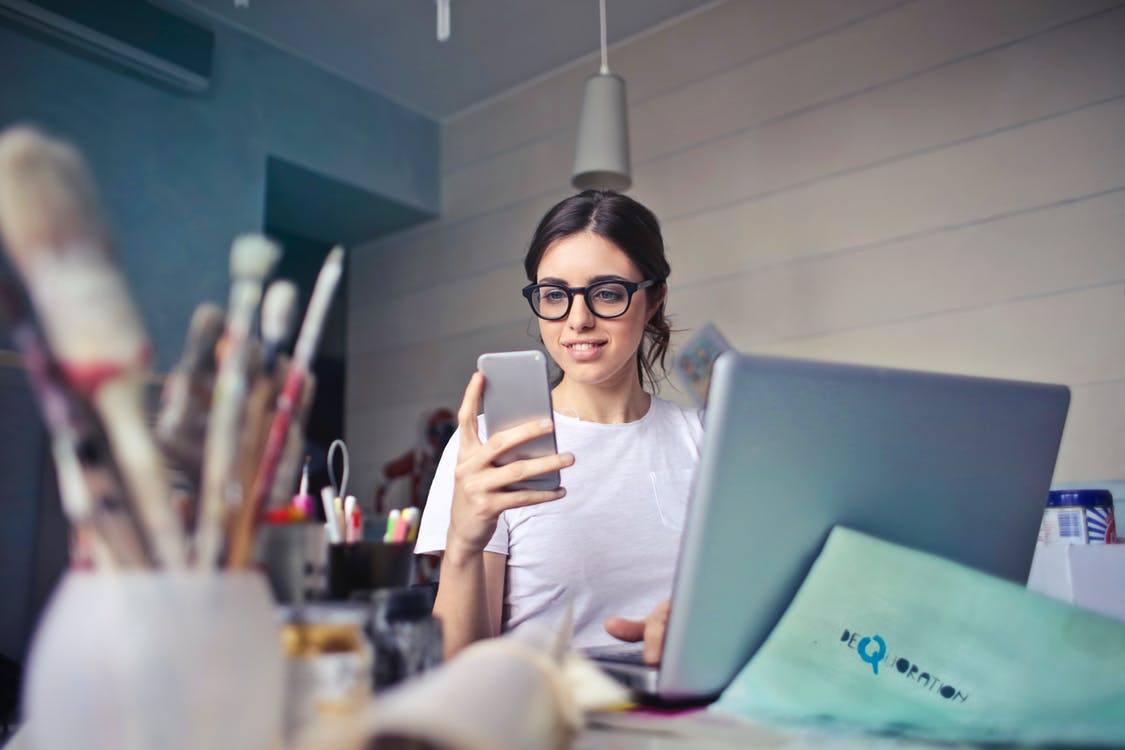 Source: pexels.com
Not having someone to talk to can be extremely difficult. Sometimes it feels like your friends and family don't understand what you are going through or don't have enough time to talk. Or you might value their perspective but worry about being a burden. Perhaps you have something personal you want to share but don't feel like you can do so with the people you're close to. Or maybe you are someone who doesn't have a ton of friends. At these times and others, online chat rooms can be appealing. However, not everyone has the same experience-or gets the same benefits-when they visit a chat room.
Some of the Pros and Cons of Online Chat Rooms (h2)
Most chat rooms offer anonymity, which can give us the confidence to talk about things we wouldn't normally share with people we know "in real life" (IRL). It can be easier to open up to people that we meet online, but should we? Let's take a look at some pros and cons.
Pros
Anonymity

The chance to meet new people with different views

The opportunity to get perspectives from around the world

Easy to find people based on your age, gender, interests, and goals (whether you're looking for social support or dating)

Free and easy to use

Offers unbiased opinions
When you speak to someone in a chat room, you may have things in common, but you don't know the person intimately like you do your friends and family. While this might sound like a drawback, it can be a benefit as well, as you can sometimes get a better perspective from a stranger than you can from someone who knows you well. Those who love you may be biased in your favor, and they might not be able to see your situation objectively.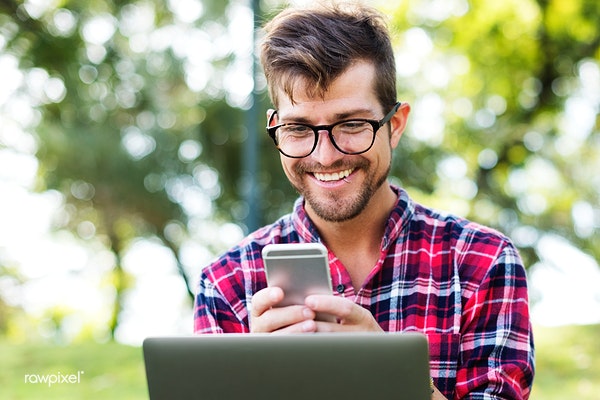 Source: rawpixel.com
In addition, if you are someone who struggles with sharing your emotions, you might feel more comfortable with written communication. There is some safety and comfort to not having to share deep feelings face-to-face. This can be especially true if you struggle with anxiety and low self-esteem. And anonymity is another perk of chatting online.
Moreover, there's solidarity to be found when talking to multiple people going through similar situations. While your family and friends may be able to comfort you, they might not always understand what you're going through. Many online forums allow you to connect to people with a background similar to yours, or if you are looking for a different perspective, you have the option of talking to diverse people who can introduce you to new ways of thinking.
Finally, if you are feeling isolated, it's better to have someone to talk to online than no one at all-that is, unless you're speaking to someone who is toxic. Keeping our emotions inside can be damaging, so even if you do not have a one-on-one chat with someone, sharing on a message board and receiving feedback from others can make all the difference.
Cons
You can't be sure other people are being honest or that they are who they say they are

If you are feeling vulnerable, people online might try to take advantage of you

Building relationships online can result in your spending less time with friends and family
While most people on online forums genuinely want to help, we can't know someone's true motivation. For example, we are all aware of the problem of online bullying. Additionally, there are people who pretend to be someone else to gain others' trust. Remember not to give too much identifying information online until you are comfortable with someone. If someone is making you feel uncomfortable, you should consider ending the chat.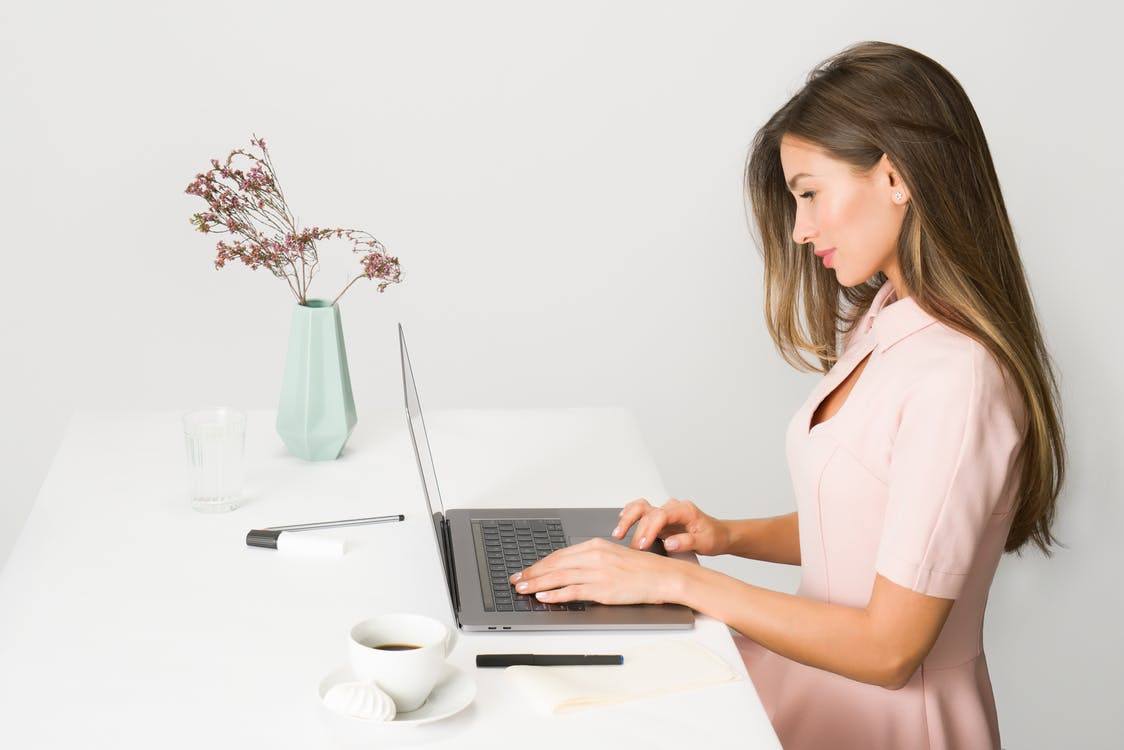 Source: pexels.com
Ideally, it is probably best to think of Internet chats as one way-but not the only way-to seek support. If you spend all of your time chatting online, you will neglect nurturing and fostering in-person relationships. It's important to interact with people not only digitally but also face-to-face, as in-person contact is a fundamental need.
The Bottom Line
Many people have met friends and loved ones online and have built lasting relationships. Unfortunately, there have also been many cases where people are not who they seem to be. Some are online predators who befriend people to get money from them. If you like online chat rooms because they make you feel safer when opening up about your feelings, don't stop using them. Just be careful. A little bit of Internet literacy can go a long way toward protecting yourself.
Helpful Tips for Visiting Online Chat Rooms
If you're visiting an online chat room simply to speak casually with people, you only need to keep your digital safety in mind. When you are seeking help and understanding from others, however, you also need to guard your emotional safety. Here are some tips that will help keep you safe in online chat rooms.
Know That Online Chat Rooms May Not Be Right for Everyone or Every Situation
Digital therapy is a growing trend, especially among those who don't have time to visit a local counselor. Even some small crisis chat sites offer volunteers you can confide in about day-to-day issues. For some, this is an effective solution. Others, however, may need face-to-face therapy or a licensed online therapist to get the right level of help with their problems. If you are not getting the relief you need from online chat rooms, they may not be right for you.
Not All Sites Are Safe or Legitimate
Internet safety is something that needs to be observed when using online chat rooms. While there are quite a few great sites, there are others that may be trying to steal your information and access data on your computer. Always do research before visiting a chat room.
Not All Therapists or Sites Are Helpful
There are many great online resources, but there are also smart individuals who can scam you into believing that you are getting help. If you are using a site you have to pay for, be careful whom you trust, as they may be tricking you into spending your money. You should only receive help from reputable websites.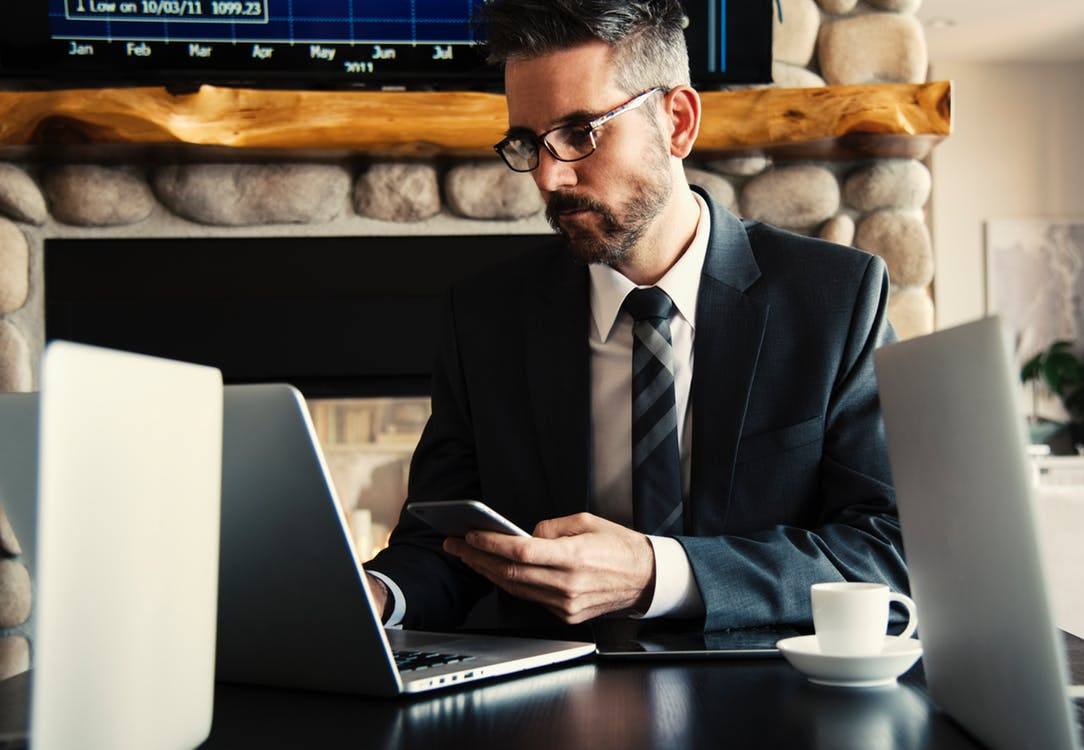 Source: pexels.com
BetterHelp: A Safe Alternative to Online Chat Rooms
Online chat rooms can be a great resource for people who are lonely, experiencing a difficult transition, or struggling with their feelings. However, they are not a replacement for legitimate therapy. If you prefer communicating online, BetterHelp is a safe and affordable alternative to both chat rooms and in-person therapy that matches users with licensed counselors. You can access BetterHelp's network of licensed counselors from the comfort and privacy of your own home (or wherever you have an Internet connection). Below are some reviews of BetterHelp counselors.
Counselor Reviews
"Brianna does a great job of listening to me and really finding out what is bothering me. She then responds with great caring and understanding of what I am feeling, yet she challenges me to be better. She has made this process amazingly simple when we have discussed some very complicated issues. She always has great insight or a great question to something that is bothering me and doesn't rely on conventional examples to help me process and understand how to move forward with living a better, healthier life."

"I have been working with Holly for 2 weeks, and this is some of the most helpful, thoughtful therapy I've experienced so far. I enjoy both the platform (the ability to communicate via chat and phone/video) and recommend Holly's ability to ask insightful, sometimes challenging questions that help guide my thinking towards more acceptance and growth. I am currently dealing with some grief that is more profound than any I've previously experienced, and Holly's expert guidance is helping me to move through it more gracefully than I ever could have alone. I would recommend Holly without reservation."

Conclusion
Online chat rooms have some real benefits. The key to using chat rooms safely is to be Internet-literate and capable of recognizing potentially dangerous situations. If you chat online often, consider the points above for a safer and more beneficial online experience in the future. And if you would prefer to be assured of getting help not only online but safely, BetterHelp may be the better way to go.
---
Previous Article
Is It Normal To Talk To Random People Online?
---
Next Article
5 Sure-Fire Ways To Talk To People Online
---
The information on this page is not intended to be a substitution for diagnosis, treatment, or informed professional advice. You should not take any action or avoid taking any action without consulting with a qualified mental health professional. For more information, please read our
terms of use.