All of us come to a crossroads in life. In fact, most of us arrive at several. We experience moments in our lives where we wonder about what the future may hold or what we should do to move forward. We have strong questions and concerns about the things that are happening around us and just how we should be moving forward. Which path do we take? Do we take the road less traveled—the one that scares us and takes us out of our comfort zone but can lead us to our goals? Or will we be happiest following another's lead and carving our own path from that? Do we want to continue along the same path we have been on for a long time? Or do we want to change course mid-stream and try something entirely new? Life counseling services can help you wade through your own desires to set and achieve great, streamlined goals.
If you are struggling in your personal or professional lives—or even somewhere in between—here are some benefits of life counseling services:
You will get an outsider's perspective.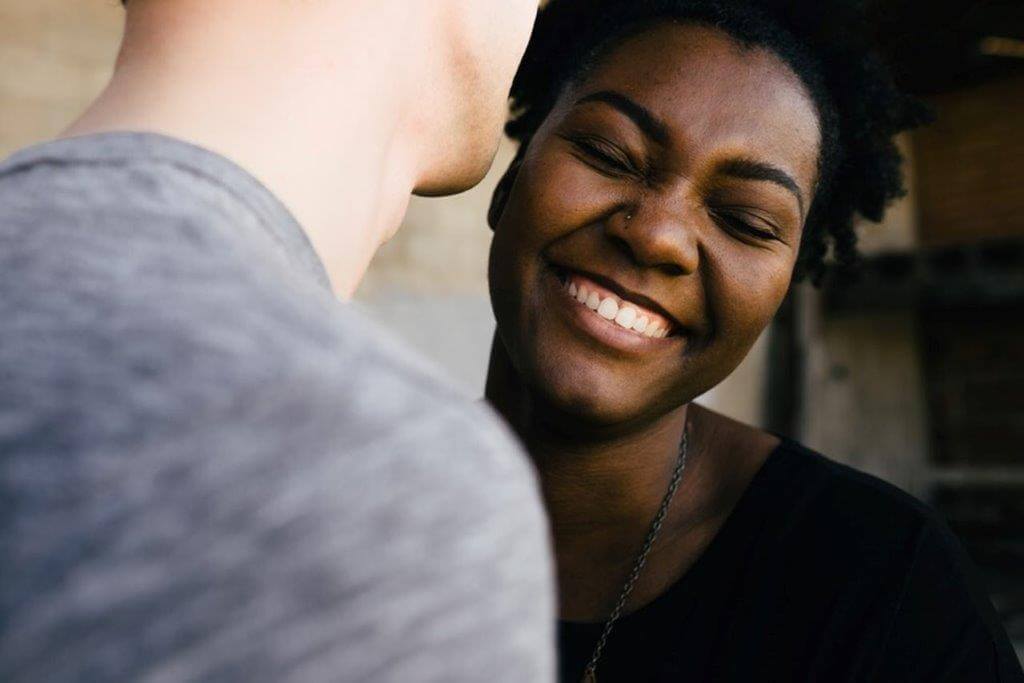 Are You Underperforming Because You're Overwhelmed?
Sometimes, we get caught up in our own heads. We may think we know what we want and what we need to do in our lives. Or we might start to question everything that we do. Maybe you've started thinking about what you want to do with your life or your future. Perhaps you constantly worry about what you're going to do or whether you're going to succeed. These thought patterns can cause a great deal of stress because you find yourself getting frustrated about how far you've gotten and how far you haven't.
In order to break the cycle of stressful, overwhelming thoughts, we need to talk with someone to establish a better sense of reality. For some people it's enough to simply to talk with a friend or a family member about the things they want for their lives or the things that are bothering them. You may be able to work out some of the issues just by sitting down and taking a few minutes to talk. On the other hand, you may find that talking to someone close to you doesn't quite cut it. Maybe you don't open up enough to them or maybe they just don't understand. Whatever the problem is, you might be thinking it's time to talk with a professional. Professional counselors and therapists serve their client (or sometimes clients in the case of marriage counseling or other relationship issues) to not just soothe anxiety but also to create hope in difficult times, offer the knowledge of their profession, and provide the tools for peace and healing
When you talk with a life therapist, you can gain a new perspective on yourself and your goals. Once you take away the "it's my life, and I can handle it" mentality and fully embrace someone else's insight, then your own purpose will follow suit. You can start to look at what an outsider actually sees and understands about you and your life. This can help you take some of the pressure off yourself. It will allow you to start looking at what you want most in your life, what's important to you, build relationships and a community, and find peace.
You will streamline your process.
Sure, you probably have a long list of goals and objectives, but you may not know how to begin the process of achieving them. A life counselor from a life counseling center knows the latest industry trends and vetted methods that will allow you to see outside of the box to formulate your overall plan and detailed-oriented measures. They can help you look at each of your goals and set them up in a list of what's most important to you and what you feel like you should be doing. Creating a list of what you actually want for yourself is important for mental health services to provide counseling for a client.
A lot of people get caught up in what they think they should be doing rather than what they actually want to be doing. That can cause a lot of stress and it can make you extremely unhappy. When you take the time to actually separate out what you want and what you don't, you're going to have a better chance of achieving your goals and realizing true satisfaction and peace in your life.
With a life counselor you're going to have the opportunity to work through these things. They will help you achieve the better things you want in life and lessen the stress. When counseling from a life counselling center is able to provide their compassionate services, the clients are able to build the desired peace for themselves, as well as serve, enhance, and invigorate their relationships with friends, families, coworkers, and the broader community.
Life counseling services will make you more accountable.
When you set your own goals and objectives, they could fall off your radar and be placed on the back burner and fall into the past. Life counseling with a life counselor make sure clients such as yourself are accountable for reaching the steps toward your goals. Life counselors help you with mental-block hurdles and will ask you about your progress when you have therapy sessions. They can help you break down each of your goals and objectives for your life into smaller steps and help you better understand how you can get there.
If you work with a life counselor, you're also going to be able to better understand the problems that will arise over time. You can't reach all of your goals without ever hitting a stumbling block. If you don't have a support system, it can be extremely easy to just step back and say, "Well, it can't be done." If you have someone to help you, it can be easier to push through the obstacle or find another way around so you can still keep working toward your goals.
Life counselors can help with solving problems.
Do you, a prospective client for life counseling, have a problem that is holding you back? Are you afraid to speak your mind during a meeting or on a work site? Or are you shy about starting your own business and reaching out to a community? Are you finding it challenging to have those difficult conversations with a loved one such as partner, parent, or child? Do you struggle to find satisfaction and a sense of peace? A life counselor will help you look at things from different sides and work with you to formulate plans to achieve your own personal and professional successes. For example, if you are prone to stress and its aftereffects, a life counselor will help you find ways you can problem-solve away from the "therapist's couch."
No matter what you're currently struggling with, it is possible to create a new path for yourself. It's possible to improve the way you're going about things as well. With a life counselor, you can actually start the process of making a whole new life. You can achieve that life faster than you ever thought possible. Even if you think you're doing great, a life counselor can make a huge difference and help you feel even better and accomplish even more. Your life is your own and it's important to make sure that you are living it the way you want most.
If you are feeling stuck in a rut, a lack of motivation and accountability, or a disruption of your inner peace, seeing a life coach can get you moving in the right direction. What's more, there's a good chance you will see some improvements you weren't expecting. People who participate in life coaching studies have reported decreases in numerous mental health symptoms due to the intervention. While there is still limited data on life coaching, those receiving it have reported decreased anxiety, depression, and stress—according to a recent meta-analysis. These results were found from in-person, remote, and hybrid treatments. In addition, some reported increased well-being, goal attainment, and quality of life. While these results are preliminary, a high percentage of participants in these studies reported high rates of satisfaction.
Are You Underperforming Because You're Overwhelmed?
There's nothing to lose. Life coaching and other wellness services are more readily available than ever with online counseling from BetterHelp. The platform allows you to get in touch with a licensed therapist. You can book your session when it works for you. What's more, you can connect with your specialist via chat, call, or videoconference. Hear what others have to say about their time with BetterHelp below.
"Sonya has been great! She is a great listener who has pointed out things I never thought of. She is great at coaching you along the way and you feel like she is your biggest cheerleader. Very satisfied so far!"

"I started therapy with John in one of the most difficult moments of my life. At my lowest, John pulled me back up with his patience, kindness and wise advice. I can't even picture what my life would have looked like have I not met him. John counseled me through a tough breakup, family issues, setting boundaries, self esteem issues, crippling paranoia and anxiety, friendship issues, dealing with events from my past and addressing questions regarding my faith that I've been too afraid to ask. John is very responsive, and always there to provide advice. I find him to be an excellent listener, a person who does not judge people but takes them as they are and tries to help them mend themselves. I find John to be very intelligent, well-read and a person who can see beyond cultural differences. He is a superb life-coach, and a very supportive person all around. After working with him for 6 months, I see changes in my life I never thought possible. I find myself having more moments of gratefulness and heart-warming laughs, I am getting so much better at saying "no" whenever I feel my limits being pushed, and I'm surprised at how I learned to enjoy my own company and like the things I do. I wholeheartedly believe John has been a blessing in my life. I would recommend him to anyone who needs guidance in their life. As I learned from John, things can get better, no matter how impossible it seems and it is in our power to make them so."

Commonly Asked Questions About This Topic
What does a life counselor do?
What is the difference between life coaching and counseling?
What are the 7 types of counseling?
Is a life coach a therapist?