Most Helpful Bible Verses About Happiness
Updated November 07, 2019
Reviewer Deborah Horton
The Bible is a place many people turn to when looking for advice, guidance, and instruction on how to live life. The Bible is found in hotel room drawers and was often one of the only books people brought with them when they immigrated to America. It contains many verses to provide wisdom and bring comfort in difficult times. There are also many verses about happiness to help guide you to a happy life.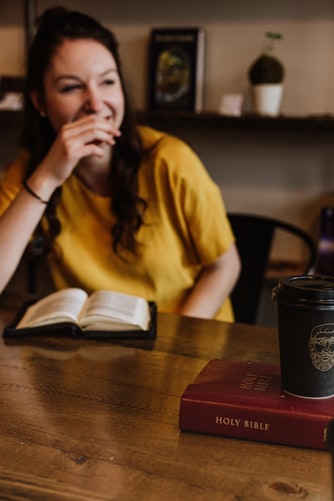 Source: unsplash.com
The Difference between Joy and Happiness
You may notice the Bible often uses the word joy instead of happiness. Finding happiness in the Bible isn't easy. And that's because the Bible isn't interested in making people happy. Instead, the Bible focuses on joy. These two words are often used interchangeably, but they aren't the same.
Rachel Fearnley, the lifestyle mentor, describes the difference between joy and happiness as this: "Joy is more consistent and is cultivated internally. It comes when you make peace with who you are, why you are and how you are, whereas happiness tends to be externally triggered and is based on other people, things, places, thoughts, and events."
In the modern world, joy is something we experience that is deeper and more meaningful. Happiness is something we feel because of our situation or circumstances. We are happy because something made us happy, but we are joyful because of something within us. The world tells us that we can only be happy if our situation is right. But we can look at Hollywood and see many instances of this not being true. Many people that have everything they could ever want are not happy. And, on the other hand, many people have little in life but have a true joy that comes from deep within. When you study Bible verses about happiness, you will find how to experience true happiness.
What the Bible Tells Us
When you study Bible verses about happiness, a few things stand out. First, we can have inner happiness even when we are in difficult situations. Everything doesn't have to be right in your world for you to experience the feeling of being happy. If you keep your eye on the bigger picture, it's easier to rise above the trials and tribulations of life and still find reasons to be happy. If you keep your focus on God and eternity, it is easier to experience happiness even in challenging times.
In John 10:10, Jesus said, "The thief comes only to steal and kill and destroy; I have come that they may have life and have it to the full." We are not meant to merely make it through life. We are supposed to live a life to the fullest. What does that look like? It's happy and joyful. We are not supposed to simply be alive in the sense that our heart is beating, and we have breath in our lungs. We are supposed to have a life that we enjoy.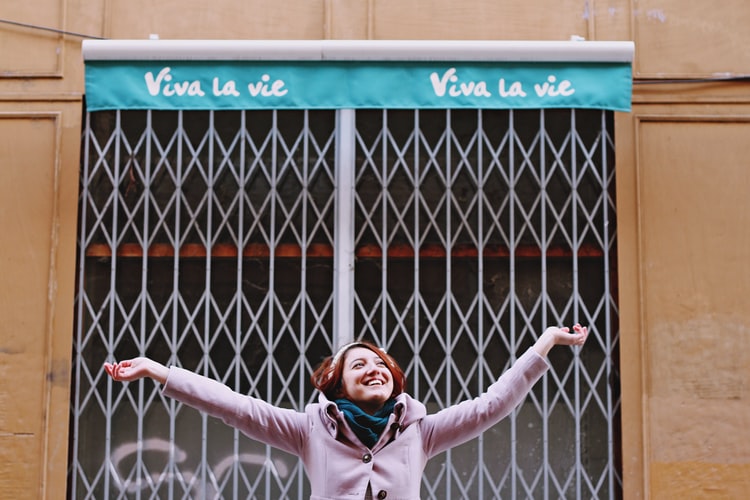 Source: unsplash.com
Bible Verses about Happiness from God
Psalm 1: 1-3
"Oh, the joys of those who do not follow the advice of the wicked, or stand around with sinners, or join in with mockers. But they delight in the law of the Lord, meditating on it day and night. They are like trees planted along the riverbank, bearing fruit each season. Their leaves never wither, and they prosper in all they do."
Psalm 28:7
"The Lord is my strength and shield. I trust him with all my heart. He helps me, and my heart is filled with joy. I burst out in songs of thanksgiving."
Psalm 34: 5
"Those who look to him for help will be radiant with joy; no shadow of shame will darken their faces."
Psalm 15: 13
"I pray that God, the source of hope, will fill you completely with joy and peace because you trust in him. Then you will overflow with confident hope through the power of the Holy Spirit."
Bible Verses about Happiness Through Obedience
Psalm 19:8
"The commandments of the Lord are right, bringing joy to the heart. The commands of the Lord are clear, giving insight into living."
Psalm 119: 1-3
"Joyful are people of integrity, who follow the instructions of the Lord. Joyful are those who obey his laws and search for him with all their hearts. They do not compromise with evil, and they walk only in his paths."
Psalm 119: 91-93
"Your regulations remain true to this day, for everything serves your plans. If your instructions hadn't sustained me with joy, I would have died in my misery. I will never forget your commandments, for by them you give me life."
Psalm 16:20
"Those who listen to instruction will prosper; those who trust the Lord will be joyful."
Psalm 16:11
"You will show me the way of life, granting me the joy of your presence and the pleasures of living with you forever.
Proverbs 8:32-35
"And so, my children, listen to me, for all who follow my ways are joyful. Listen to my instruction and be wise. Don't ignore it. Joyful are those who listen to me, watching for me daily at my gates, waiting for me outside my home! For whoever finds me finds life and receives favor from the Lord."
Bible Verses about Happiness through Difficult Times
Psalm 30:11
"You have turned my mourning into joyful dancing. You have taken away my clothes of mourning and clothed me with joy,"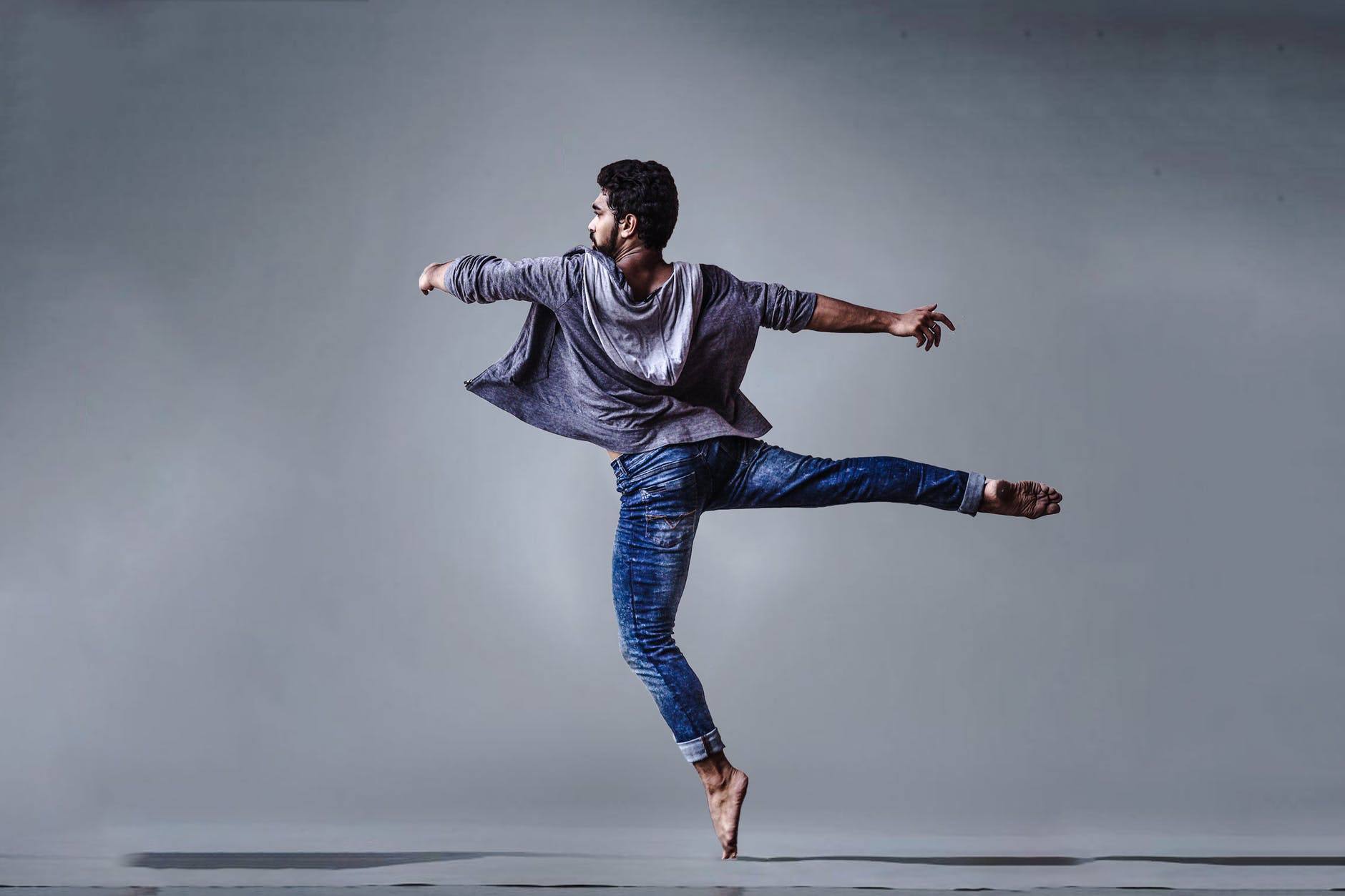 Source: pexels.com
Psalm 126:5
"Those who plant in tears will harvest with shouts of joy."
James 1: 2-4
"Dear brothers and sisters, when troubles of any kind come your way, consider it an opportunity for great joy. For you know that when your faith is tested, your endurance has a chance to grow. So let it grow, for when your endurance is fully developed, you will be perfect and complete, needing nothing."
2 Corinthians 6:10
"Our hearts ache, but we always have joy. We are poor, but we give spiritual riches to others. We own nothing, and yet we have everything."
2 Corinthians 8:1-3
"Now I want you to know, dear brothers and sisters, what God in his kindness has done through the churches in Macedonia. Many troubles are testing them, and they are very poor. But they are also filled with abundant joy, which has overflowed in rich generosity. For I can testify that they gave not only what they could afford, but far more. And they did it of their own free will."
Colossians 1:9-12
"So, we have not stopped praying for you since we first heard about you. We ask God to give you complete knowledge of his will and to give you spiritual wisdom and understanding. Then the way you live will always honor and please the Lord, and your lives will produce every kind of good fruit. All the while, you will grow as you learn to know God better and better. We also pray that you will be strengthened with all his glorious power, so you will have all the endurance and patience you need. May you be filled with joy, always thanking the Father. He has enabled you to share in the inheritance that belongs to his people, who live in the light."
What if You Aren't Happy?
If you struggle with feelings of happiness, it is easy to read through verses and wonder how you are supposed to get that feeling yourself. If you don't "feel" happy, does that mean you are doing something wrong? After all, the Bible talks about how being obedient brings joy. However, we need to remember that joy and happiness are not the same things and life is tough.
There are many strategies you can use to increase your level of happiness in life. Here are a few options to consider:
Practice Self-Care
Self-care is crucial for your overall happiness. If you're not taking care of yourself, it will become increasingly difficult to find happiness. Make sure you're getting enough rest every night, eating the right food, and exercising.
Exercising and physical activity increases the endorphins in your brain that help to boost your mood. So, if you're feeling a little down, put on your tennis shoes and hit the pavement.
Practice Meditation
Mediation is an effective way to take control of your feelings and anxiety. If you aren't happy because you're worried and overwhelmed with life, try using a meditation app like HeadSpace. They will teach you how to get in a calm space and ease your anxiety.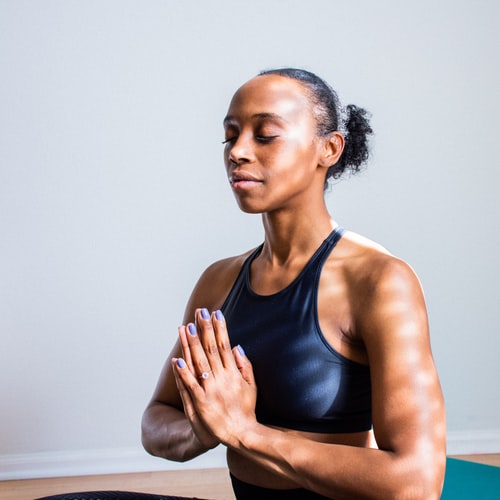 Source: unsplash.com
Alternative Treatments
This includes a wide range of activities. For example, if could be horse therapy, art therapy, or even acupuncture. Find out what works for you and boosts your mood, and then include it in your regular schedule.
How a BetterHelp Therapist Can Support Your Joy
Reading the Bible and following the wisdom provided within can be one step toward discovering true happiness. But, if you are struggling, it's also wise to seek help. Talk to a licensed therapist, like those at BetterHelp, to begin working through your situation.
A trained counselor can help you work through your past, hurts from others, and dealing with consequences of bad decisions. They can also help you even if you don't understand why you are having such a difficult time being happy. Life is meant to be enjoyed, and each person can experience this joy. If you aren't, it's time to get help so you can. You can read reviews of some BetterHelp therapists below.
Counselor Reviews
"Kimberley has been compassionate, helpful, and informative. I immediately felt better emotionally after receiving such tremendous support. I love it that she is open to talking about aspects of my faith experience, good and bad. I always leave our sessions feeling heard and supported."

"Julie has a lot of compassion, she gets to know her patients, she gives me tools and techniques to deal with issues. She is encouraging, yet forces me to think. We also do some faith based counseling which is very important to me."

Conclusion
There's going to be tough times in life. But if you find you're struggling to be happy, get the help you need. Take the first step to a joyful and fulfilling life today.
---
Previous Article
Happiness Quotes To Make You Feel Good
---
Next Article
Happiness Is A Choice How To Be Happy
---
The information on this page is not intended to be a substitution for diagnosis, treatment, or informed professional advice. You should not take any action or avoid taking any action without consulting with a qualified mental health professional. For more information, please read our
terms of use.