Healing For The Brokenhearted Bible Verses About Loneliness
Updated July 29, 2019
Reviewer Juan Angel
Loneliness is a complicated emotion. In fact, it's hard even to put it into words as it comprises so many other emotions within it. Sadness. Isolation. Disconnectedness. Abandonment. And the situations or events that trigger loneliness are equally diverse and complicated: the death of a loved one, the betrayal of a close friend, a move to a new city. And sometimes, we feel lonely for no apparent reason at all. We can feel lonely in a hospital room, on a mountaintop, or at a crowded party.
No matter where it strikes or what form it takes, loneliness hurts. It is perhaps one of the most painful emotions we can ever experience, making us feel as though our very existence is meaningless and empty.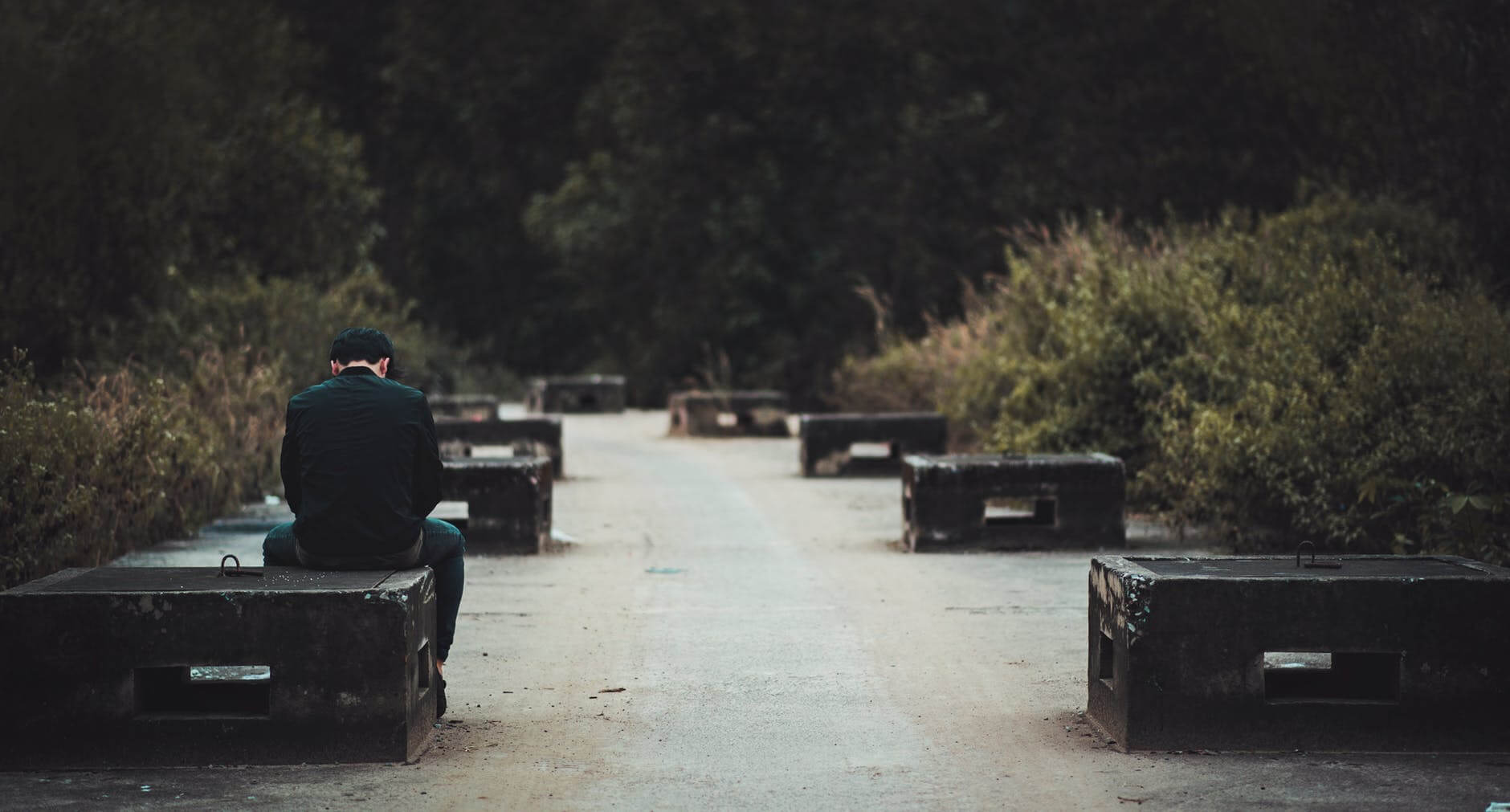 Source: pexels.com
But is there no hope for a person in the grip of this experience? What does the Bible say about loneliness? Does Scripture give us any insight on how to handle it?
In fact, the Scriptures on loneliness are numerous, covering a wide range of experiences. Bible verses for loneliness give hope for specific issues around abandonment, rejection, grief, conflict, and almost every other life situation that may trigger these feelings. Examples of loneliness in the Bible show that it was experienced by Moses, King David, and especially by Jesus himself.
Most importantly, these verses show that God himself intimately understand what it's like to feel lonely and that even when you feel most alone, you truly never are.
Here is what the Bible has to say about loneliness in specific situations.
Abandonment
Sometimes friends or family members can let us down, abandoning us at the moment we need them the most. No one understood this better than Joshua, who had to lead the people of Israel out of the wilderness to the promised land. The Israelites often rebelled against leadership, and Joshua (like Moses before him) must have often felt lonely and discouraged. But God himself encouraged him with these words:
"No man shall be able to stand before you all the days of your life. Just as I was with Moses, so I will be with you. I will not leave you or forsake you." -Joshua 1:5
Another Biblical person who understood the loneliness of abandonment was Timothy. As he fought persecution to spread the gospel, he found that his friends deserted him when he needed their help. But he remained strong: "No one stood by me the first time I defended myself; all deserted me. … But the Lord stayed with me and gave me strength." -2 Timothy 4:16
And Jesus' very last words to his disciples when he ascended into heaven remind us that we can never truly be abandoned, no matter how we may be feeling:
" And behold, I am with you always, to the end of the age."-Matthew 28:20
Rejection
The experience of rejection can bring about deep feelings of loneliness, even worthlessness. This is even more poignant if a parent rejects us. But the Bible offers comfort for this situation, too.
"Though my father and mother forsake me, the LORD will receive me." -Psalm 27:10
Sometimes when we are struggling, we look to friends and family members for support. Psalm 38 eloquently expresses how it feels when they let us down.
"My friends and companions stand aloof from my plague, and my nearest kin stands far off."
So what do we do when we are feeling this way? The prophet Samuel reminded the people of Israel that God would never reject them, even if everyone else did.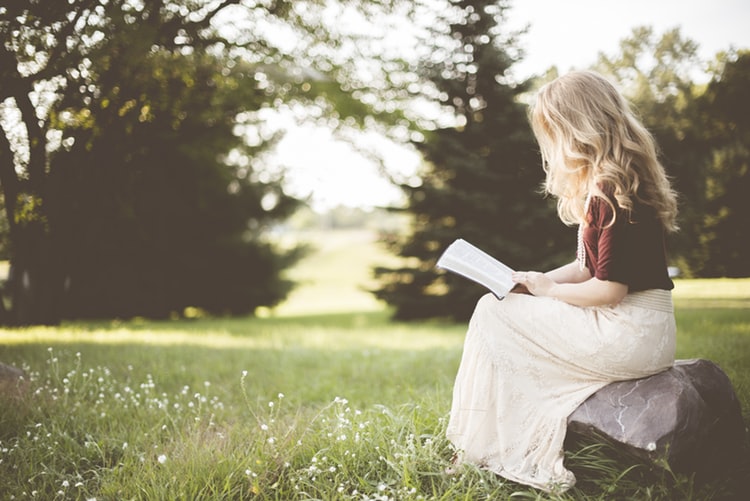 Source: pixabay.com
"For the sake of his great name the LORD will not reject his people, because the LORD was pleased to make you his own." -1 Samuel 12:22
These verses are great reminders that even when those nearest and dearest to us reject us, we are still not alone. God truly loves us like the best kind of parent, unconditionally.
Conflict And Adversity
Fights, arguments, and disputes of any kind can be isolating. They put distance between friends, coworkers, family members, and others we care about.
Even lonelier are some of the internal conflicts we face, as we fight mental illness, addiction, painful memories. Grappling with inner demons leaves us feeling very alone.
But in Deuteronomy 31:6, we are told that we are not alone in these times of conflict.
"Be strong and courageous. Do not be afraid or terrified because of them, for the LORD your God goes with you; he will never leave you nor forsake you."
And Romans 38-39 makes it even clearer that no matter what kind of conflict we face, God is on our side.
"For I am convinced that neither death nor life, neither angels nor demons, neither the present nor the future, nor any powers, neither height nor depth, nor anything else in all creation, will be able to separate us from the love of God that is in Christ Jesus our Lord."
Such verses are comforting reminders. But if you still feel alone due to outer or inner conflict, reach out to one of our professional counselors at Better Help. They can help you work your way through the loneliness arising from conflict.
Grief And Loss
The loss of a loved one leaves a huge hole in our lives and loneliness like no other.
The losses of a parent or a spouse are so specific and painful that the Bible has some verses that directly address the loneliness of orphans and widows.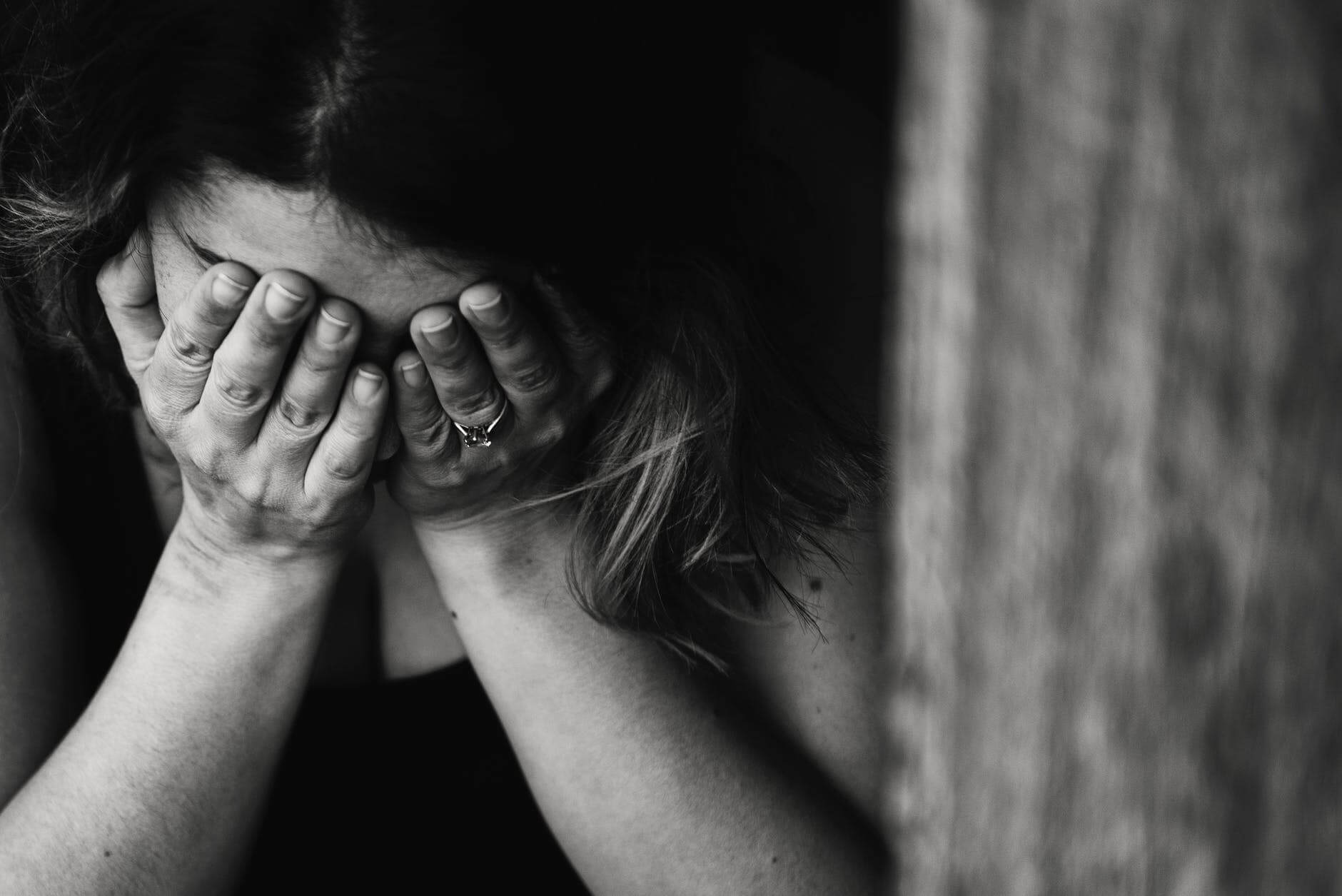 Source: pexels.com
"A father to the fatherless, a defender of widows, is God in his holy dwelling. God sets the lonely in families, he leads out the prisoners with singing; but the rebellious live in a sun-scorched land." -Psalm 68 5-6
With any loss, God provides the ultimate comfort.
"Blessed be the God and Father of our Lord Jesus Christ, the Father of mercies and God of all comfort, who comforts us in all our affliction, so that we may be able to comfort those who are in any affliction, with the comfort with which we ourselves are comforted by God." -2 Corinthians 1:3-4
"Even though I walk through the valley of the shadow of death, I will fear no evil, for you are with me; your rod and your staff, they comfort me".-Psalm 23:4
Life Transitions
A new job. A new city. Children are moving out and leaving the nest. Growing older. All such transitions are a natural part of life, but they can leave us feeling bereft of those we used to rely on, and thus deeply lonely.
Jeremiah 29:11 assures us that God is always present in these transitions.
"For I know the plans I have for you, declares the Lord, plans for welfare and not for evil, to give you a future and a hope."
In Joshua 1:9, God reminds Joshua of his presence during scary and difficult transitions.
"Have I not commanded you? Be strong and courageous. Do not be frightened, and do not be dismayed, for the Lord your God is with you wherever you go."
And a similar reminder is in Isaiah 43:1-4:
"When you pass through the waters, I will be with you; and through the rivers, they shall not overwhelm you; when you walk through fire you shall not be burned, and the flame shall not consume you. For I am the Lord your God, the Holy One of Israel, your Savior."
Fear About The Future
There is nothing lonelier than those hours in the middle of the night when we lie awake worrying about tomorrow. We may be afraid about the state of our finances, our health, our children's well-being. And our fears make us feel very alone.
But the Bible does hold comfort for those dark hours.
"Fear not, for I am with you; be not dismayed, for I am your God; I will strengthen you, I will help you, I will uphold you with my righteous right hand." -Isaiah 41:10
"Do not be anxious about anything, but in everything by prayer and supplication with thanksgiving let your requests be made known to God. And the peace of God, which surpasses all understanding, will guard your hearts and your minds in Christ Jesus." -Philippians 4:6-7
These verses reflect the intimacy and omnipresence of God, who can provide a calming presence as you cast "all your anxieties on him, because he cares for you" (1 Peter 5:7).
Jesus: The Ultimate Example Of Loneliness
God himself, in the person of Jesus, experienced loneliness in all its most painful forms. But rather than avoiding it, he sought out loneliness and desolation, even though those around him often resisted his efforts.
"...he withdrew from there in a boat to a desolate place by himself. But when the crowds heard it, they followed him on foot from the towns." -Matthew 14:13
Jesus knew well the pain of desertion and rejection from those closest to him. But he also gave us an example of how to move through that pain.
"Behold, the hour is coming, indeed it has come, when you will be scattered, each to his own home, and will leave me alone. Yet I am not alone, for the Father is with me." -John 16:32
But the most painful moment for Jesus and one which we can all relate to was when he felt that even God had left him alone when he was dying on the cross.
"And about the ninth hour Jesus cried out with a loud voice, saying, "Eli, Eli, lema sabachthani?" that is, 'My God, my God, why have you forsaken me?'"-Matthew 27:46
We might use these words as ultimate proof that even Jesus despaired in times of loneliness. However, this is not the end of the story.
Biblical scholars know that Jesus was simply quoting the beginning of Psalm 22. Like other Psalms, this one starts in despair but ends on a note of triumph: "Posterity will serve him; future generations will be told about the Lord.They will proclaim his righteousness, declaring to a people yet unborn: He has done it!" Jesus knew that those moments of ultimate loneliness and pain on the cross would result in victory. The loneliness was necessary to achieve a greater end, namely his resurrection, ascension, and the spread of the gospel message.
If you are in a season of loneliness, put your trust in God. Sometimes our loneliest times are a necessary rite of passage to the seasons of reward and victory he has in store for us.
---
Previous Article
What Does The UCLA Loneliness Scale Mean For My Life?
---
Next Article
Selection Of The Best Loneliness Art
---
The information on this page is not intended to be a substitution for diagnosis, treatment, or informed professional advice. You should not take any action or avoid taking any action without consulting with a qualified mental health professional. For more information, please read our
terms of use.