What Is Premarital Counselling And Who Is It For?
By: Toni Hoy
Updated February 24, 2020
Medically Reviewed By: Rachael Lee
Most couples enter a marriage thinking about the arrangements and who to invite. They get caught up in the preparation, getting ready to make those lifelong vows. Unfortunately, not all couples consider what comes next, which can lead to tensions within the relationship, and too commonly "til death do us part" becomes little more than words of passion.
What Is Premarital Counselling?
All relationships require a solid foundation to stand on. It's common for couples to get cold feet as the wedding approaches, faced with the daunting ceremony. Sometimes it can be because you're just not good in front of crowds, but it can also be brought on by concerns about the future of your marriage. That's where a couple therapist can help.
Premarital counseling aims to help couples open up and address any conflicts before they become potentially destructive to the relationship. If you plan to get married in a church or other place of worship, premarital counseling may actually be a mandatory part of the premarital process. If not, it may be a good idea to seek out a professional counselor on your own.

Source: rawpixel.com
What Does A Premarital Counselor Do?
Relationship therapists providing premarital counseling can offer an extensive array of services to better the chances that your marriage will last. So much so that Colorado has been pushing to make it legally mandatory to participate in premarital counseling prior to being wed.
Relationship therapists create a safe space for couples to be able to talk about and address concerns, express emotions and allow each person to communicate honestly. A relationship therapist is able to provide advice, gain insight, and teach couples effective ways to communicate. This allows each person in the relationship to address all issues and concerns and feel positive and confident going forward in their marriage.
Many couples opt not to reach out to a premarital counselor, commonly because they either believe they have no problems, or they believe they'll solve them on their own However, a premarital counselor can help in multiple ways. Premarital counseling offers mediation, helps you come to terms with differing opinions and difficult decisions.
Benefits of Premarital Counseling
Premarital counseling can help couples plan for the future, set financial or family planning goals and help couples find ways to accomplish these goals. Premarital counseling offers a safe place for couples to talk about expectations they have for married life, and what they want personally in the future as well.
Premarital counseling can help you discover what the other person thinks about many topics before you walk down the aisle. In premarital counseling, you may discuss the topic of religion, and what religion you will raise your future children under. You might talk about children and if you want them and how many. You may talk about your in-laws and how you want to split time between them on holidays or on regular occasions. You might talk about how you want to split house duties, or how you want to raise children. All of these things are important to talk through before marriage, and premarital counseling is a great place to discuss these things and create a plan of action so that you can feel prepared. Doing this can help prevent future conflict and arguments.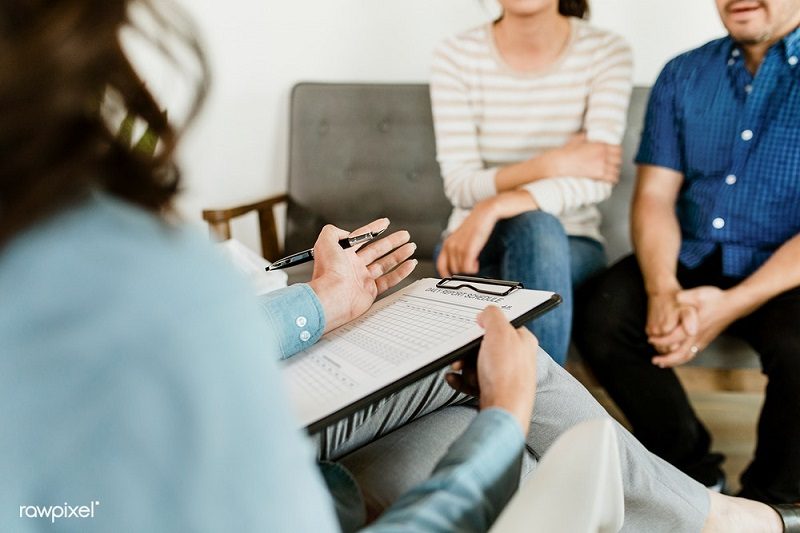 Source: rawpixel.com
Effective communication is one of the most important aspects of any marriage and premarital counseling can be a great place to learn how to communicate effectively with your partner. When a couple stops caring and stops talking to one another, it is very likely that the marriage will not last. Counseling can help the two of you to learn how to be a good listener so that you know what the other person needs and wants. Keeping an open line of communication between couples and being able to express love and continue to build on your relationship can help a marriage last. Premarital counseling can help couples learn to talk to each other and express feelings in a way that will not damage the relationship. You can learn when it is appropriate to express how you feel and how to speak honestly without causing the other person to feel defensive.
Premarital counseling is also beneficial for the little problems that might already exist in a relationship. Little problems can turn into major arguments if they are given the chance to fester and build up internally. Holding things in, and not talking about them give the opportunity for resentment towards your partner to build up, which causes tension and unkind feelings. Counseling can address these issues that are currently affecting your relationship and can help you work through any negative feelings before they turn into something bigger.
Who Is Premarital Counselling For?
Premarital counseling is an excellent avenue for couples who feel they are in a rocky relationship but are committed to saving the relationship. It's a common misconception that only people in terrible circumstances need counseling. However, everyone can benefit one way or another from counseling.
Maybe you have a bit of trouble expressing how you feel, or you want advice on how to express yourself in a loving way. Maybe there is that nagging little conflict that is always there but doesn't feel big enough to bring up, and you are hoping it will just go away. Maybe you feel like your relationship has hit a rocky patch, but both of you are committed to saving the relationship. Premarital counseling can benefit any couple considering long-term commitment, especially marriage.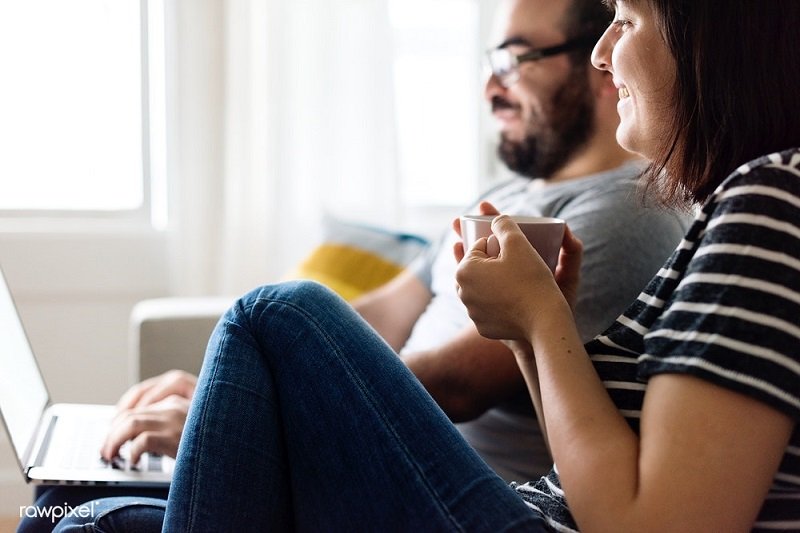 Source: rawpixel.com
How to Get Premarital Counselling
As mentioned earlier, most churches offer pre-wedding counseling, sometimes free of charge. If you and your significant other are not planning on an overly religious ceremony, there are still many options. There are many therapists who offer counseling services, as well as online resources such and BetterHelp. Costs typically run from $50 per hour up to $150 per hour.
Make sure that your potential therapist specializes in premarital or relationship counseling. Providing premarital counseling is a specialized field that not all therapists are trained in, so be sure to ask the appropriate questions before committing to premarital counseling.
Before you begin counseling, check with potential therapists to see what insurance plans they are in-network with. For all therapists who do not accept insurance, ask your insurance provider what your out-of-network coverage is. Some insurers may cover a portion or all of your counseling, so be sure to check to see what type of coverage is offered.
---
Previous Article
Reasons Why Marriage Counseling Costs Are Worth It
---
Next Article
Benefits Of Couples Counseling Pre-Marriage
---
The information on this page is not intended to be a substitution for diagnosis, treatment, or informed professional advice. You should not take any action or avoid taking any action without consulting with a qualified mental health professional. For more information, please read our
terms of use.