More couples are partaking in premarital counseling online to help strengthen their relationship and prepare for a healthy marriage. Could you and your partner benefit from online premarital counseling?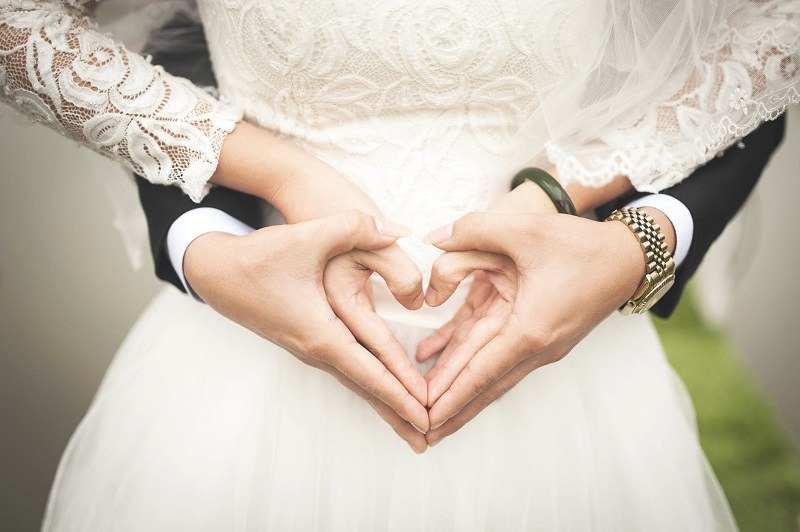 So, you found the perfect partner and now you are ready to get married. Or, are you? Have you thought about premarital counseling? Everyone has heard it before. The age-old adage "marriage is hard work," or the telling, but perhaps not quite accurate, statistic "over 50% of marriages end in divorce." If you and your significant other want to make sure you are doing everything in your power to createa foundation for a strong, stable, and fulfillingmarriage, then online premarital counseling may be right for you. At the very least, it will help you two get to know each other better. You want to know as much as you can about the person you are planning to spend the rest of your life with, right?
What Is Premarital Counseling?
Essentially, premarital counseling is counseling with the goal of making communication between you and your partner more effective, especially when discussing topics that you may tend to avoid or that could lead to conflict. If you decide to partake in premarital counseling online, you can expect to experience benefits, including:
Improved communication - particularly during times of stress or anger
Healthy discussion to work through issues that could potentially cause marital stress in the future or even lead to separation
A safe way to express thoughts and opinions without judgment
The opportunity to set goals and aspirations for your marriage that will help you set the foundation for your future together
Discovering new things about each other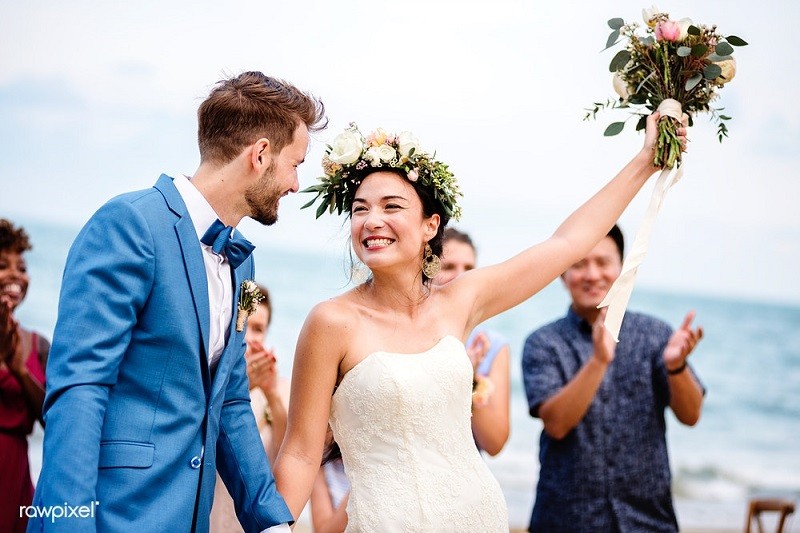 What premarital counselingopens up is an opportunity to get everything out in the open so that, when you enter into marriage, there is less chance of conflict or marital stress. And the best part is, there are a wide variety of online premarital counseling options that you and your partner can partake inon your own time and in the privacy of your own home. A counselor is a neutral party that can provide a safe environment in which to discuss potentially difficult conversations. They are professionally trained to assist in guiding the conversation and navigating the discussion, without offering direct advice or interjecting solutions. Rather, they assist you and your partner in coming to agreements or reaching compromises on your own, or can gently offer perspective if a stalemate arises on certain topics/issues that may have surfaced.
What Does Online Premarital Counseling Involve?
Some of the topics and issues typically discussed in premarital counseling include:
Dealing with anger issues
Making decisions together
Spending time together and individually
Desire to have children
Pets
Parenting together successfully
Spirituality and/or religion
Relationships with other family members
Intimacy/sexual relationship and showing affection
Values, morals, and potential deal breakers (e.g., infidelity, violence, etc.)
Role claritywithin the marriage
Household responsibilities
Communicating effectively
Overcoming past issues
Work and finances
Do We Really Need Premarital Counseling?
It may be difficult to discuss the idea of premarital counseling when things are going well, but putting in the effort to ensure you have the tools you need beforehand will get you off to great start.Think of a time when you have assembled a piece of furniture. Did you just jump right in and start putting the pieces together in a haphazard way with whatever was within reach? I doubt it. More often than not, people read through the instructions and assemble all the tools they need ahead of time to ensure success and avoid frustration. While there is no instruction manual available for entering into a marriage, trained professionals can help empower couples with good communication habits and healthy ways to address disagreements when theydo occur. They will have the experience to know which topics among married couples commonlycause discord and pitfalls to avoid. Also, it is impossible to know everything about anyone − partner included. Premarital counseling allows both partners to explore and learn more about the person they have chosen to build a life with.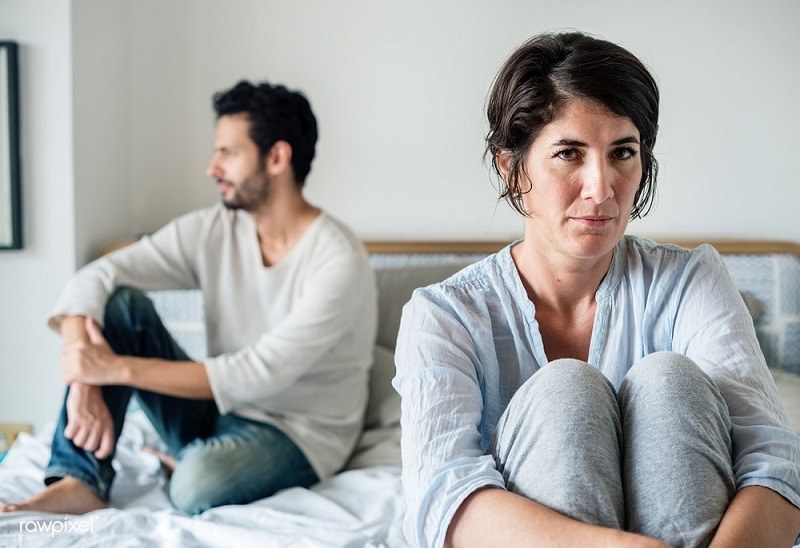 The counselor or therapist can give you the conflict resolution skills that will help you turn those unfortunate disagreements into resolutions. One study showed that distressed couples engaged in significantly more negative cognitive and problem-solving acts, and more negative reciprocity in communications was evident, when compared to non-distressed couples. This makes a good case for being proactive and discussing such things in a state of non-distress. Then, if and when the time comes, you'll both be well equipped and knowledgeable in the area of conflict management.
An evaluation of the effectiveness of premarital counseling showed that the average person who participated in a premarital program was significantly better off afterwards than 79% of non-participants. In other words, participants experienced about a 30% increase in measures of outcome success. These findings suggest that premarital programs are generally effective in producing immediate and short‐term gains in interpersonal skills and overall relationship quality and that these improvements are significantly better than nonintervention couples in these areas.
How Much Does Premarital Counseling Cost?
The cost of online premarital counseling is much cheaper than traditional face-to-face premarital counseling. One reason is because the therapist does not have to pay for an office to work out of, staff for that office, utilities and other expenses for the office. The therapist or counselor also does not have to spend money on gas and other travel expenses when they do online premarital counseling. Therefore, they save money and pass that savings on to you.The cost of traditional premarital counseling sessions average about $150 to $300 per hour, depending on the location. Online premarital counseling or therapy averages about $50 to $75 per session. This is a drop in the bucket compared to the financial, emotional, and mental costs of divorce. Investing this small amount in your marriage before it starts can help build a strong foundation and equip you with the skills necessary to keep that word out of your vocabulary and in the dictionary where it belongs.
How to Find Online Premarital Counseling
A simple online search for "premarital counseling" can help you get started. However, not all online premarital counseling resources are created equal. Take your time to find one that provides good structure and guidance coming from a reputable source. Many sites encourage clients to leavereviews, and reading through those can give you a great idea if you have found a dependable site.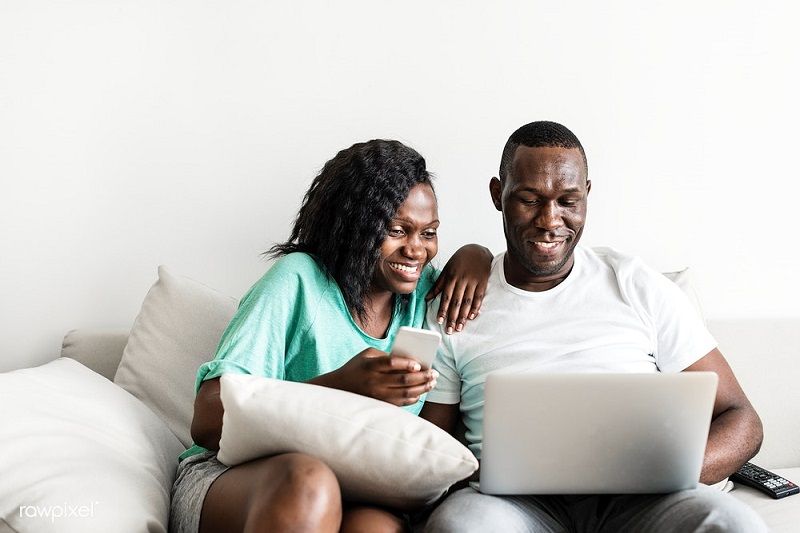 There are many different online therapy resources to choose from so you should really do your homework before choosing. An online resource such as BetterHelp.com is a great place to start your search. You will be able to tell a bit about yourself and what you would like to get out of premarital counseling. In addition, you will be matched with a licensed counselor who can provide guidance, support, and knowledge to help you and your partner prepare for marriage - all strictly confidential and online.
Marriage will be one of the most rewarding - and sometimes the most challenging - experiences of your life. So, do not take yours and your partner's relationship for granted. Instead, consider partaking in premarital counseling online to do what you can to makesure your marriage has a strong and stable foundation on which to grow, for many years to come.
Why Choose Online Rather Than Traditional Counseling?
With online premarital counseling, you will receive all the benefits of traditional counseling with added flexibility. You can choose to make an online appointment that is convenient for you by video, phone, or online chat. Your commute time will be zero and you and your partner can connect to a therapist from the comfort of your own home. It can also be a more affordable option for reasons mentioned earlier in this article. There arestudies that suggest that couples who engage in premarital counseling can reduce their likelihood of divorce. What better reason to connect with one of our licensed mental health professionals today?
Testimonials
"Working with Adam has been extremely positive for my fiancé and I. We were seeing a counselor in-person prior to the pandemic, and I've been blown away by the difference. Adam is able to speak both my and my partner's languages, is pleasant to work with, and has provided us with actionable guidance that has brought about significant change in our relationship."
https://www.regain.us/adam-beer/#testimonials
"Dr. Farago has been an excellent counselor. She helped my wife and I through a number of issues and helped us better understand each other prior to and after our wedding. Dr. Farago was great at listening and providing feedback, insights, and gave us tools that have made both my wife and I happier in our marriage as a result."
https://www.regain.us/reka-farago/#testimonials