Benefits Of Online Couple Counseling
By: Stephanie Kirby
Updated March 17, 2020
Medically Reviewed By: Laura Angers
Are you and your partner searching for ways to fix serious issues in your relationship? You're not alone. Many couples today are seeking out marriage counseling and licensed therapists to help them resolve major issues in their relationships. The most important thing for couples seeking couples and family therapy to understand is that no couple (or family) is immune to conflict. Rough patches are an inevitable part of sharing your life. Getting family therapy, marriage counseling, or couples counseling services can teach intimate partners, married couples, and families new coping strategies. If you're looking to work through relationship problems, online couple counseling, or marriage counseling may be the help you need.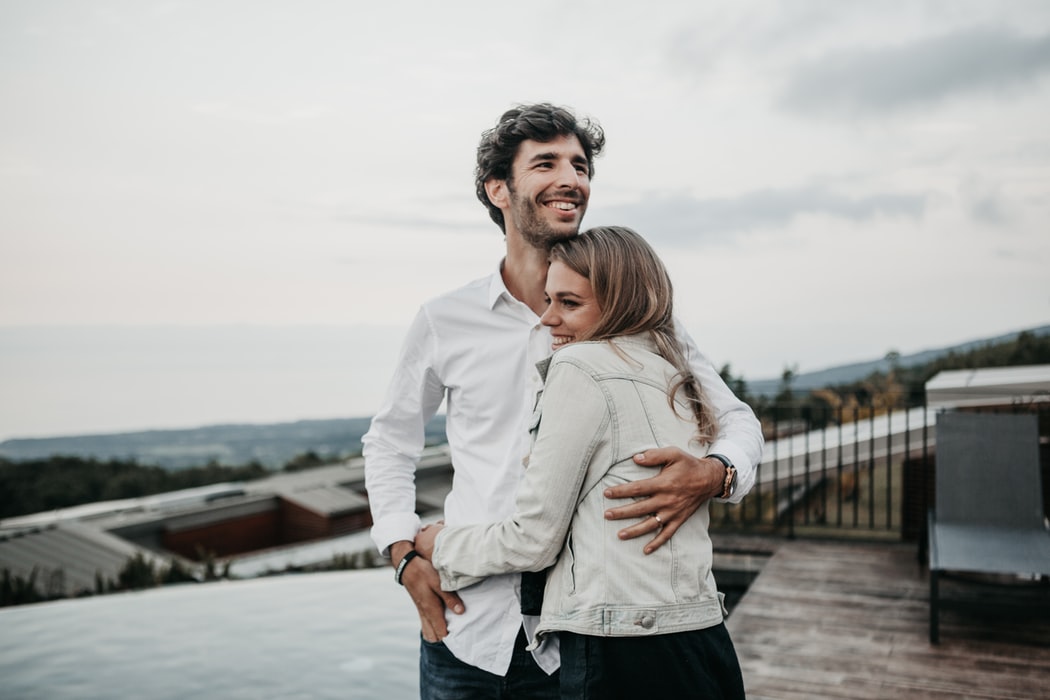 Source: unsplash.com
Reasons Others Have Benefited From Online Couple Counseling
When you think of couples counseling, marriage counseling, or marriage and family counseling, you may envision in-person therapy sessions in a traditional counseling clinic. When in-office therapy sessions are the only available option, some couples choose not to seek marriage counseling. This is usually because they're uncomfortable with sharing personal details with a stranger in an office building. Today, there are other options for couples looking to gain the benefits of marriage counseling without the pressure of traditional in-office therapy sessions. Online marriage counseling is making it possible for today's couples to take part in marriage counseling and therapy sessions from wherever they happen to be in the world.
Through websites like BetterHelp, couples can take part in online marriage counseling sessions. When couples opt for marriage counseling online - they can securely and privately search for a therapist to connect within the comfort of their own home. Searching for a therapist to provide marriage counseling through an online platform often feels less stressful because there isn't as much direct contact, providing even the most private couples a way to find the help they need through private marriage counseling sessions.
Benefits Of Marriage Counseling And Online Marriage Counseling For Couples
Taking part in marriage counseling or online marriage counseling sessions regularly can lead to the following long-term benefits. (Keep in mind that the benefits for in-person marriage counseling, online marriage counseling, and online therapy are proven to be equally effective.)
Improved communication and new techniques for constructively handling conflict.
Couples who take part in marriage counseling and online therapy can experience a re-engagement in the relationship and a reminder of what attracted you to each other in the first place. (In other words, taking part in marriage counseling can help rekindle the flame.)
Online therapy, marriage counseling, and online marriage counseling can help you and your husband or wife develop a new foundation for your relationship to stand on going forward based on mutual respect. In this case, better communication skills learning in online therapy and marriage counseling lead to improved relationship behaviors.
When couples participate in online counseling, online marriage counseling, and online therapy, they find a safe place to discuss issues they may have been avoiding. Speaking openly and honestly about issues in your marriage can lead to real solutions. These solutions are learned during marriage counseling and online couples counseling sessions with licensed therapists. Licensed therapists help couples to take the sting out of talking about real issues in online therapy.
As your marriage counseling and online couples therapy sessions progress, couples will find that having the educated opinion and advice of licensed marriage counselors can make all the difference. The outside and unbiased perspective that couples gain during online marriage counseling and online couples therapy sessions can help you better understand the feelings and emotions of your significant other.
Marriage counseling and therapy online can help married couples gain a new perspective on how to understand each other's strengths and weaknesses, and how you can use them to keep your relationship strong and happy. Online marriage counselors help couples learn how to stop using each other's weaknesses as a weapon in relationships.
No relationship is perfect, but that doesn't mean you need to settle for one fraught with conflict. Seeking the help of licensed marriage counselors online can provide you with the help you need to work through issues with your spouse constructively. The goal of marriage counseling online is to teach married couples how to work together - instead of against each other. Licensed therapists are trained to help couples start to see each other as equal partners - instead of as enemies.
Emotionally focused couples therapy (used in online marriage counseling and online therapy) teaches couples how to communicate more effectively with their partner (without causing undue emotional damage or trauma.) During online therapy (and online marriage counseling sessions) on leading therapy platforms like BetterHelp, couples learn to see each other as they are - and not as who the other partner thinks they should be.
When couples get online marriage counseling and therapy online, they are embarking on a therapy journey together that uses emotionally focused therapy techniques to reshape their marriages and gain more satisfaction from lifetime partnerships.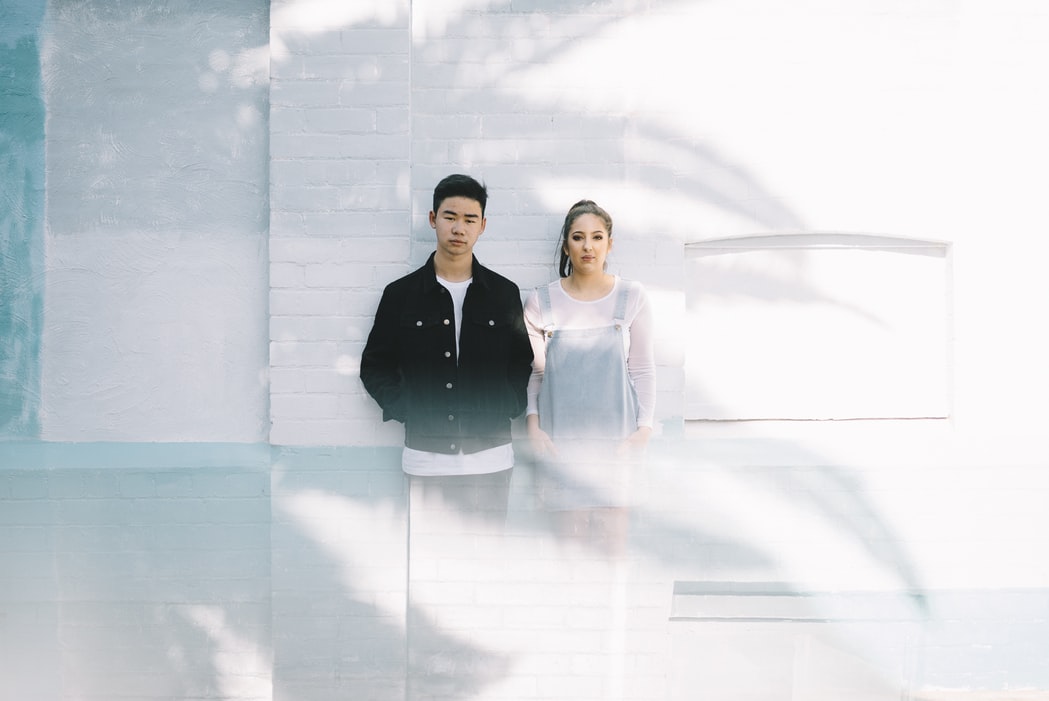 Source: unsplash.com
Choose A Counselor You Both Can Agree On
When you choose online marriage counseling using BetterHelp, you have access to one of the best online marriage counseling platforms available. The marriage counselors at BetterHelp are all licensed and certified providers.
All too often, when couples decide to go into relationship counseling, they end up with a counselor that favors one of them over the other. Even if the counselor is fair, their personality might mesh better with one partner. One person ends up feeling picked on and misunderstood, while the other feels their partner isn't giving therapy a chance. The wonderful thing about online couple counseling is that you and your significant other can easily switch to a new counselor if needed.
Learn To Communicate More Effectively
Healthy communication is a cornerstone of a good relationship. This is true of any type of friendship or family relationship, and it is especially true of a romantic relationship. Early in life, you may have learned to be aggressive or passive-aggressive when you had conflicts. Your counselor can teach you how to communicate assertively yet lovingly. Caring for someone is not enough to make a relationship work, after all. You need to be able to show your respect and love through positive words and behaviors, even amid conflict.
An online counselor can explain healthy communications, guide you in understanding how you communicate at the start of therapy, provide positive examples, help you role-play effective communications, and encourage you to continue using these tools after therapy.
Combine Individual And Couples Therapy
Many couple's counselors require that each of you have an individual counselor. The two of you will likely bring up issues that one of you needs to deal with privately. While the couple's counselor must remain impartial, an individual counselor is there only for you to understand you, guide you, and put your mental health first.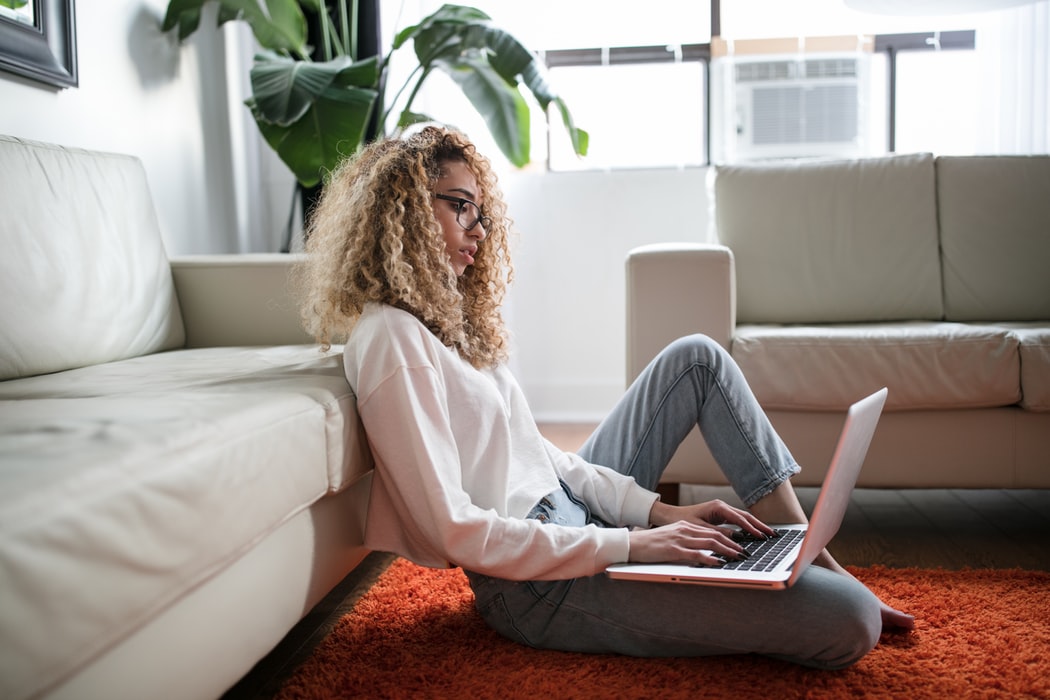 Source: unsplash.com
With online counseling, it's easy and inexpensive for each of you to have your own counselor during this important period of your relationship. If you would like your counselor and your couple's counselor to share information about your sessions, they can. However, if you would rather keep your counseling private, that's your right.
Limit Your Vulnerability
Deciding to go into couple's counseling is a big step. You might feel vulnerable if others know you're having problems in your relationship. You might worry your partner's ex will exploit your troubles, or that your co-workers will discuss your relationship behind your back.
With online counseling, no one ever needs to know the two of you are seeking help. You can do it in the privacy of your own home or even on vacation while you're far away from nosy friends and acquaintances. Then, when your relationship is once again secure, you can face the world knowing your problems remain private.
Work With A Licensed Counselor
Before you invest in online counseling, check out the counselors on the platform you're using to ensure they have the right qualifications to help you. With trusted, reputable sites, you can ensure your counselor has credentials in the field of psychology and therapy. Many of the therapists on these platforms have practices in their local areas in addition to conducting online couple's sessions.
When you and your spouse take part in individual therapy, online couples counseling, or online marriage counseling, knowing what to expect from your marriage counseling sessions in advance can make the process easier. To get the best online marriage counseling results, both you and your spouse must be willing to participate fully. When you begin the online marriage counseling process with BetterHelp.com, here's what you can expect.
Couples Email Registration - You and your partner will begin the online marriage counseling process by registering for a free therapy account online. Your email address is used to communicate with marriage counselors and therapists regarding your online therapy sessions. When you register for individual therapy or marriage counseling, it's up to you if you want to use your real names - or register anonymously.
Individual Questionnaire - After you complete your registration for your individual counseling session or online couples counseling, the next step is to complete an intake questionnaire. This questionnaire is one of the tools that marriage counseling online professionals have used in helping couples to make the most out of their marriage counseling services. The individual questionnaire will ask a series of life-related, personal, and relationship-focused questions.
Couples Questionnaire - The couples questionnaire is another tool that may be used in online marriage counseling sessions for online relationship therapy. Your therapist can create an online relationship assessment that is unique to your relationship based on the answers in this couple's questionnaire. The assessment can act as a baseline for when couples start online marriage counseling sessions and other marriage and relationship counseling services online.
Couples Assessment - Your therapist will make an individual and joint assessment of your situation based on the results of the intake questionnaire. From here, your therapist will create a treatment plan that will guide your online marriage counseling sessions. We'll talk more about your treatment plan for marriage counseling couples therapy below.
Marriage Counseling Services Treatment Plan
When you start marriage counseling services online, including marriage and family therapy, or couples therapy with your spouse - your sessions will begin based on your initial assessments and treatment plans created by you, your spouse, and your online marriage counselors.
Your online marriage counselor is also a licensed therapist that is dedicated to helping couples heal. What this means is that your marriage counselor will provide focused couples therapy (based on the needs identified in your marriage counseling services treatment plan). Now that you have an idea of what your therapy session will be based on, let's look at what to expect during a typical therapy session with licensed therapists.
Therapy Sessions
Traditionally, sessions with an in-office therapist for in-person marriage therapy lasted an hour. Things are much different for today's couples who get marriage counseling online. Unlike a traditional therapy session, today's online therapy session options for marriage counseling services are more flexible than in-office therapy. The therapists that couples see online are licensed therapists who are available to provide therapy services online that can last as little as 10 minutes. The scheduling flexibility is partially due to a large number of therapists available online. Therapists who specialize in online counseling are available via therapy platforms like BetterHelp 24 hours a day. This means that you and your spouse have access to licensed couples therapist for counseling or relationship therapy - any time of the day or night.
You can choose to have longer or shorter sessions with trained counselors based on your scheduling availability. Licensed therapists help couples heal by identifying and working through issues that are putting a strain on the marriage. Online therapists are licensed to conduct sessions, just like licensed therapists who conduct in-person marriage counseling sessions. Online therapists are licensed to provide counseling and therapeutic psychotherapy services. This means that your marriage counselor is a licensed professional that specializes in helping couples overcome individual and shared life challenges. You, your online counselor and your spouse will participate in a three-way conversation where each person takes turns asking and answering questions. Your therapist will act as a neutral third-party who is there to help guide you and your partner through the fundamentals of couples counseling and relationship therapy.
Online Couples Counseling - Maintenance
After your initial therapy session with your marriage counselor, your therapist will schedule you for subsequent marriage counseling sessions to continue treatment. These marriage counseling sessions are scheduled based on the severity of your concerns and your availability. Couples who are having more serious issues may require more marriage counseling services and online couples counseling services than couples with less serious issues. Your therapist will meet with you about how you and your spouse feel about your online marriage counseling services. You and your spouse will get to share your perspective on how you feel the marriage counseling services are working. For example, if you find that some exercises given to you by your marriage counselor are more effective than others, you can make these adjustments with your marriage counselor during your online couples counseling sessions. Marriage counseling services are couples-centric. This means that your online marriage counseling services are tailored to the specific needs of your and your spouse.
Premarital Counseling
The best online marriage counseling services provide a full spectrum of options that can meet the couple's needs from dating through marriage. It may surprise you to learn that leading services like BetterHelp who specialize in online therapy treatment for individuals, couples, and families - also offer premarital counseling couples therapy. Premarital counseling couples therapy is a component of online couples counseling dedicated to helping couples build stronger marriages.
In the past, people would go to churches, family, friends, or other community service organizations interested in helping couples build better marriages. With the advent of marriage counseling online, dating and engaged couples can get a taste of what married life could be like with their spouse through premarital counseling. Premarital counseling addresses the same issues that online counseling, couples therapy, and relationship therapy address for married couples.
Your premarital marriage counselor will walk you and your partner through developing good communication skills, financial skills, and conflict-resolution strategies based on the principles used in online marriage counseling. People who take part in premarital counseling online are setting themselves up for lasting and future success with their marital partner. Premarital counseling helps couples to develop important relationship skills - in advance, that some people may never develop over a lifetime. This is another one of the many online marriage counseling services the BetterHelp platform has to offer.
Create The Right Environment For Counseling
When you work to take part in marriage counseling online, you have the opportunity to arrange the setting for the sessions with your marriage counselor however you like it. Most marriage counselors who provide in-office therapy have their offices decorated in some way. However, you might feel more comfortable in a space that's set up differently for more focused couples therapy. Maybe you'd like lots of cushions to hold or lean on.
Perhaps you want to sit in the chair where you feel most comfortable. You might like your favorite artwork on the walls, or you might rather be surrounded by mementos of the happy times in your relationship. You might even like to have a session outside on your patio or in a secluded park. Whatever makes you feel the most connected to your partner may be the most productive environment for you. When you take part in online marriage counseling services that specialize in online distance therapy - you can find a therapist or marriage counselor to meet you in the comfort of your own home on your terms.
Marriage counseling online gives you and your partner the freedom to express ourselves in the most comfortable environment for you. Being able to take part in online couples counseling eliminates the stress of long commutes for therapy appointments. Online counseling services make it possible for couples to get the help they need from therapists who specialize in online marriage therapy and helping couples heal - no matter where they are in the world. The best online marriage counseling services address the same issues like traditional marriage and family, in-office therapy, and other offline counseling services. People who take part in marriage counseling online reported improved quality of life and a higher marital satisfaction rate than people who don't get marriage counseling online.
It's easy for couples who live in rural areas, deployed couples, students, and couples who are apart to find a therapist and get marriage counseling online and work with your therapist - regardless of your location. Marriage counseling online counseling services are dedicated to helping couples heal their broken relationships, prevent separation or divorce, and to provide marriage and family therapy. Couples use online marriage counseling as a bridge - back to each other's hearts.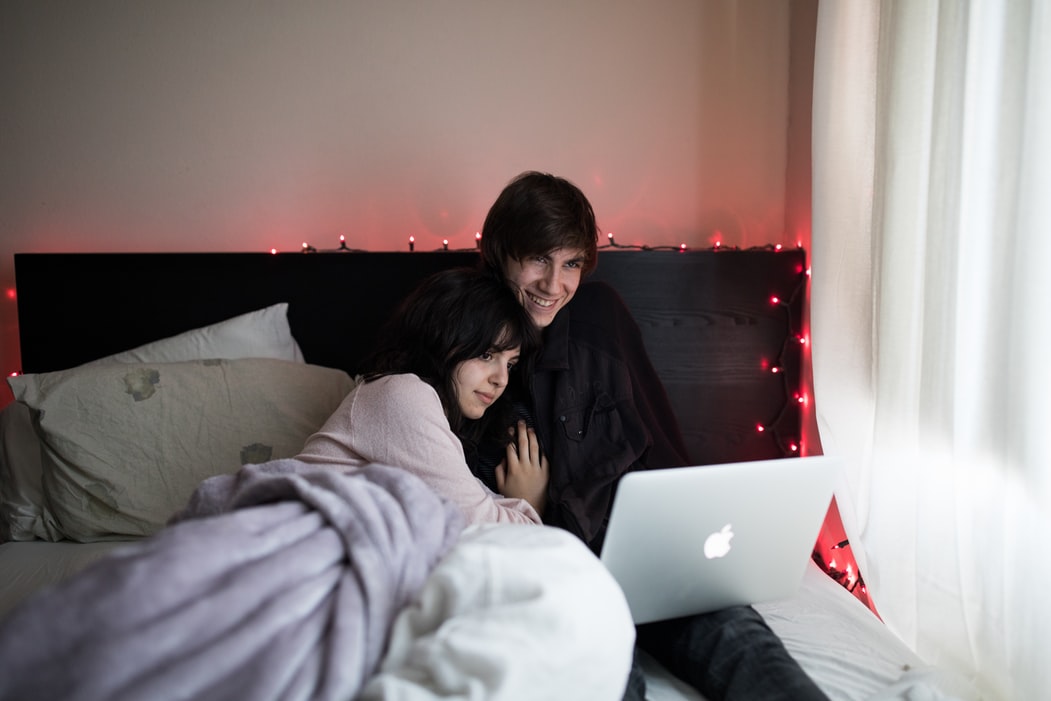 Source: unsplash.com
BetterHelp has licensed online therapists waiting to help guide you and your partner through counseling to improve your relationship. You have the benefits of traditional counseling with all the benefits listed above. You can read reviews of some BetterHelp counselors below.
Counselor Reviews
"Stephanie is a gem! She's very thoughtful, thorough, honest, insightful but most of all helpful. This is coming from a person that never wanted to do counseling and just "knew" I didn't need it. She's been key in helping my wife and I find our better place. She made us grow as a couple and individually. Thanks Steph!"

"The longer I work with Dr. Simon, the more grateful I am to have found a counselor who strikes such a kind balance between supporting and empathizing as well as challenging and coaching. She's been invaluable to the progress I've made individually and in my relationship."

Final Thoughts
Couples counseling doesn't have to be difficult and uncomfortable. If you're struggling in your relationship, the tools are there to help rebuild your connection. Take the first step to a fulfilling relationship today.
Frequently Asked Questions (FAQs)
Does BetterHelp offer couples counseling?
Yes. BetterHelp offers individual counseling, marriage counseling online, and couples therapy services online. Using BetterHelp counseling services, couples therapy sessions allow both partners to start marriage counseling by participating in question and answer sessions with their qualified therapists. These therapy sessions come in the form of online marriage counseling, individual counseling, and joint couples therapy sessions where both partners are present.
Intimate, dating, and married couples can take advantage of couples therapy, marriage counseling services, relationship counseling services, and marriage counseling online using the BetterHelp therapy platform. Marriage counseling sessions are advice sessions for couples that provide general advice on how to work better together as a couple of present days.
What does couples counseling help with?
Couples therapy and couples counseling help couples to work together to build stronger foundations and more solid relationships. Taking part in couples therapy and marriage counseling online teaches couples critical coping and communication skills. Without the guidance and support provided by taking part in marriage counseling online, some couples may never learn to develop these critical skills.
Can you do marriage counseling online?
Yes. Marriage counseling online is affordable and available using popular therapy platforms like BetterHelp. There are both free and low-cost marriage counseling options available online. Free marriage counseling options are available in the form of peer-to-peer counseling networks, group therapy, and free self-help marriage counseling resources online.
When couples get online marriage counseling, they can access their counseling services via a desktop, laptop, mobile device, or tablet.
How long does couples counseling take to work?
The length of time it takes for couples therapy or couples counseling to work is dependent on each couple. Your therapist will make a recommendation based on the information discussed in your online marriage counseling sessions. It may take more than one marriage counseling online session for your therapist to make a proper assessment. This is especially the case when couples use marriage counseling online for shorter sessions.
Do marriage counselors ever suggest divorce?
Your marriage counselor is a licensed therapist who understands that not all situations will result in the most desirable outcome. When you take part in marriage counseling online, your therapy provider will give informed and educated advice based on the information shared and discussed during marriage counseling online.
Note: While a therapist will not likely suggest that a couple divorces, they will explain the topic of divorce along with many other viable options, including marriage counseling online, long-term therapy, and short-term separation as other potential routes to resolution. The best online marriage counseling services provide couples with all the options that are available to them.
What is the success rate of couples counseling?
According to research conducted by Psychology Today, the success rate of couples therapy and couples counseling services is around seventy-five percent. This number is based on the satisfaction scores tallied and measured that were taken from participants in couples therapy during the research study. Emotion-Focused Therapy is the method of couples therapy and counseling services that psychologists use. EFT has the highest success rate of all forms of couples therapy including, online marriage counseling and traditional therapy.
Married, dating, and intimate partners can benefit from couples therapy by learning more effective ways to communicate with their partner. With a 75% success rate, this is a clear indication the couples therapy has its benefits. Couples who are having relationship challenges like repeated arguments, unresolved issues, and growing resentment can learn how to move past these issues and continuing building thriving marriages and relationships through couples therapy.
What is the difference between marriage counseling and couples therapy?
Marriage counseling is focused on current events, while couples therapy is focused on past events that most likely led to the current issues. For example, during an online marriage counseling session, your practitioner may direct you to make changes that are specific to the most pressing issue in your marriage that is happening now. When you take part in couples therapy, your couples therapy provider may focus on your most pressing issue that has remained unresolved from the past that is still affecting your relationship.
Therapists are licensed to provide therapeutic psychotherapy. This means that these therapists are licensed to guide patients through trauma-focused therapy related to moderate through severe mental health issues. Your marriage counselor can provide general advice that can help you make improvements in your marriage.
What do you do in couples therapy?
Couples therapy consists of a series of question-and-answer sessions, advice from therapists, verbal and written exercises. The majority of couples therapy is spent in conversation with your therapist, where you work together to identify issues in your relationships and the best strategies to implement to resolve them. Therapists are licensed to provide psychotherapy and advice for couples and individuals who take part in couples therapy.
If you're seeing your therapist as a marriage counselor, you'll get an educated opinion and professional advice on how to improve the quality of your marriage. Relationship counseling focuses on helping couples to identify and resolve challenges in their intimate relationship.
People take part in marriage counseling, couples therapy, and relationship counseling.
How do you know if you need marriage counseling?
If you and your spouse are having mounting issues with no resolution in sight - you may need marriage counseling. Married couples on the brink of separation or divorce often choose marriage counseling as a last resort option to save the relationship. Couples who are willing to do the work and make the necessary changes to improve the quality of their marriages and who participate wholeheartedly in relationship counseling - will likely reap the benefits of taking part in marriage counseling. According to Psychology Today, 75% of couples who take part in marriage counseling and similar services using EFT are likely to see an improvement in their marriages and relationships.
---
Previous Article
He Left Me, So Why Can't I Stop Thinking About Him
---
Next Article
The Complete Guide To Free Relationship Advice (And Where to Get Therapy Online)
---
The information on this page is not intended to be a substitution for diagnosis, treatment, or informed professional advice. You should not take any action or avoid taking any action without consulting with a qualified mental health professional. For more information, please read our
terms of use.