Why Couples Are Using Free Marriage Counseling (Online) To Save Their Primary Relationships
By Marie Miguel
Updated May 29, 2020
Reviewer Traci Ball, LLC
Introduction
Have you and your spouse have been having issues in your marriage that you haven't been able to resolve on your own? You're not the only married couple to go through this. If you don't want to let the problems get worse, it's time to get professional support like marriage therapy. Today's connected couples are busier than ever. Spending so much time apart may be affecting the quality of your relationship. Work and family obligations are critical stressors that often affect the quality of marriages and other romantic relationships. If you want to save or improve your marriage, free marriage therapy can help.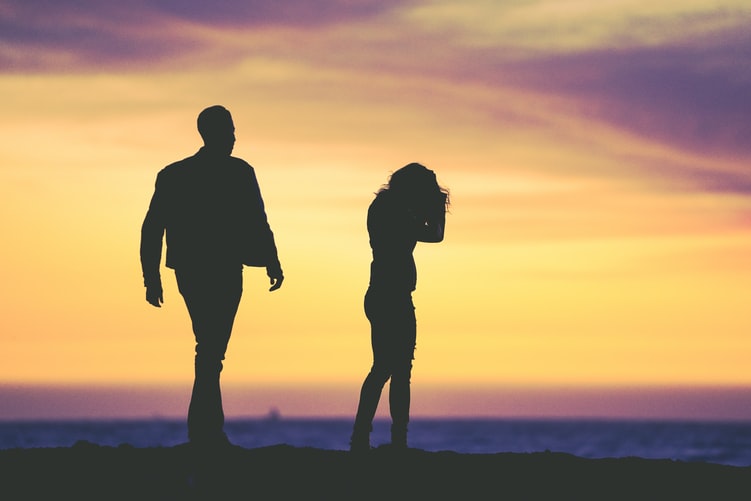 Source: unsplash.com
The good news is - taking part in free marriage counseling sessions online is as easy as logging in using your desktop, laptop, or mobile phone. Using leading therapy apps, couples can chat with board-certified therapists from anywhere in the US. As long as you have a solid internet connection, you and your partner can feel confident when you're completing your google search for "free marriage counseling near me."
One of the first options that a Google search will yield are results for popular online mental health and relationship therapy sites like BetterHelp.com, ReGain, or Talkspace. What all of these platforms have in common is that they provide mental health counseling and relationship counseling services online.
Where To Get Marriage Counseling Online
Couples and individuals who take part in free marriage counseling online gain access to limited counseling services and a wide variety of self-help resources like free marriage counseling worksheets, diagnostic tools, web articles, and blog posts. These free online counseling resources can lead couples in the right direction towards improving the quality of their relationships.
To find the right online marriage counseling for you, a quick google search for free marriage counseling online or free marriage counseling near me should return the best free online counseling options available in your area. The following agencies and organizations provide completely free options for marriage counseling and related support services.
Life Coaches
Churches
State Organizations
Work-Life Benefits
Behavioral Health Benefits Providers
Another popular option for getting free marriage counseling online is by calling a free marriage counseling hotline. Many independent organizations and services operate 24-hour call centers that help married couples and individuals in crisis.
Speaking with a representative or marriage counselor using a free marriage counseling hotline provides married couples with resources, and referrals. Improve your marriage with the help of a neutral third-party who gives insight into what's been causing the rift in your marriage. If you want to save or improve your marriage, free marriage counseling options are a great place to start.
Are Free Marriage Counselors Licensed?
Today's marriage counselors and coaches aren't required to be licensed to provide online marriage counseling services. If you're seeking marriage counseling services with a licensed therapist or counseling professional, consider using popular online mental health sites that offer affordable therapy options. Online counseling options go well beyond free marriage counseling worksheets.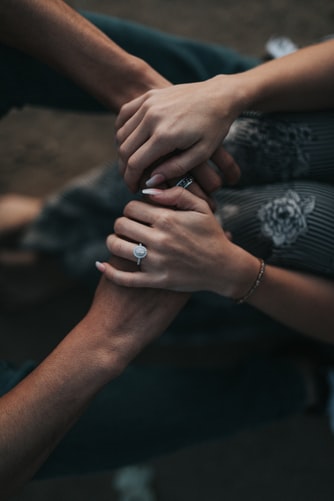 Source: unsplash.com
Leading online therapy providers like BetterHelp to provide individuals and couples with access to licensed counseling and therapy professionals. BetterHelp therapists have over 2500 clinical hours in their relevant area of study. All of the counselors and therapists have a post-secondary degree that makes them experts in their respective fields.
Licensed therapists have clinical training and hands-on experience to help couples to establish and achieve their goals for the marriage. Married couples commonly turn to online therapists to sort out issues in the marriage like communication issues, address financial concerns, and deal with the aftermath of painful infidelity. These are common issues that happen in everyday marriages as both partners bring their own sets of issues and emotional baggage to married relationships.
Online Counselors and therapists help clients find real-lie solutions to individual and joint challenges that result in an improved quality of communication and overall satisfaction with their marital situations. Today's couples have unprecedented access to a high standard of quality care in receiving confidential counseling sessions from the comfort and privacy of their own homes or other private location.
Couples attend counseling sessions individually and jointly to address individual issues with chronic mental health concerns like depression, anxiety, post-traumatic stress disorder (PTSD) and other mental health challenges that may be placing an additional strain on the marriage.
Real-Life Solutions From The Comfort And Privacy Of Home
When you participate in couple's counseling sessions online, both you and your spouse can benefit - if you're dedicated to the process. Discuss your issues in a private environment with a licensed or certified professional that you can trust. Taking part in counseling sessions online eliminates the need for making a long commute or trying to fit in another appointment while trying to balance a hectic schedule.
Platforms like BetterHelp.com provide affordable counseling services at your convenience via desktop, laptop, tablet, or mobile device. Individuals and couples can log in to their confidential counseling sessions anywhere they have a steady wifi signal and speak with licensed professional counselors and therapists via video, text chat, or audio messaging definition.
The method of contact for conducting your online is normally left up to the discretion of the client. Your therapist will meet with you under the circumstances that are most comfortable for you at the times that work best with your busy schedule. Many people are surprised at how many licensed therapists and coaches are available online at non-traditional hours early in the morning, on weekends, and late at night.
Online therapy is a great option for people who are unable to attend regular in-office therapy appointments due to scheduling conflicts, childcare issues, lack of transportation, or being situated in a rural location.
Elderly, disabled, homebound, mothers of small children, students, rural residents, and others can enjoy the benefits of participating in state-of-the-art therapy sessions with licensed providers in a HIPPA compliant environment.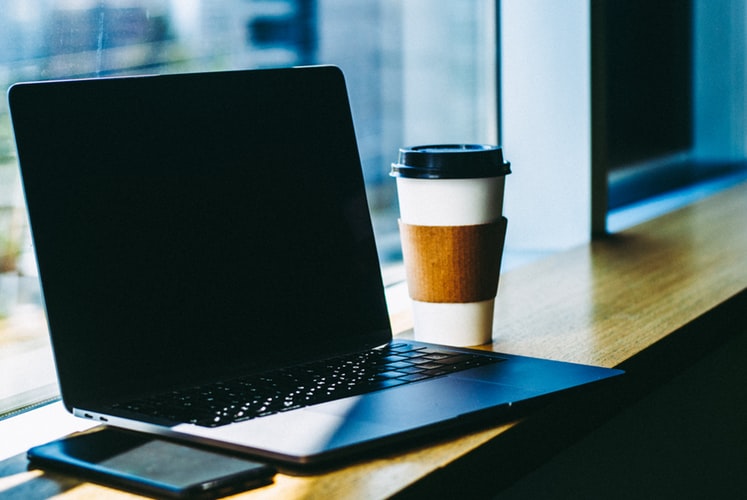 Source: unsplash.com
All sessions with your licensed therapists are protected, secure, and bound by confidentiality. Your therapist will never share the details of your therapy session without your consent. This includes access to live therapy sessions, therapy notes, or any other personally identifying information about your private therapy sessions that you don't want to be shared.
How Does Marriage Counseling Online Really Work?
Talk to your therapist and address common marital concerns related to communication, finances, infidelity, family issues, and more. Understanding that your therapist is on your side is half the battle. Therapists are there to provide clients with professional advice, guidance, and support, along with the expert opinion of a neutral third-party.
Therapy sessions are designed to help you view your marriage and life circumstances from a realistic point of view to make critical decisions to maintain (or dissolve) your marriage. Each case has its own unique set of circumstances. What works for one couple may not work for the next. This is why it's critical to understand that online marriage counseling services are not a one-size-fits-all solution.
Online marriage counseling BetterHelp sessions are highly customized and tailored around your specific circumstances, goals, and relationship needs. If you're serious about improving or saving your marriage, committing to attending online marriage counseling sessions with a licensed therapist or counselor - is a major step in the right direction.
How Online Marriage Counselors Add Value To Intimate Relationships
Regardless of the outcome, when you attend marriage counseling sessions online, you and your spouse will take away valuable information that will give you insight into your own and each other's personality that you didn't have before. Counseling sessions with experts and licensed mental health professionals is a two-way street. What you learn in counseling is not only to identify when other people are stepping on your boundaries; you may learn more about yourself than you ever expected.
Learn new coping skills and strategies for communicating with your partner - in their language. Hear and be heard in marital counseling sessions that give both partners an equal opportunity to finally be heard. With the addition of a neutral third party, you may be surprised to find that you were both saying the same things all along.
Couples who are considering separation or divorce learn to identify marital stressors, such as lack of intimacy, or overbearing in-laws invading your privacy. Getting to the bottom of these real-life issues with honesty, courtesy, respect, and mutual understanding is what allows marriages to heal.
If you'd rather go the do-it-yourself route for finding free therapy, you can begin to find marriage counseling resources with a simple Google search online.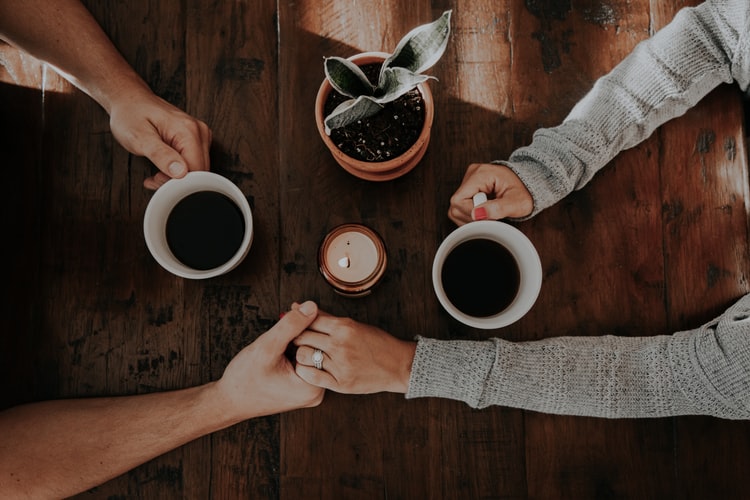 Source: unsplash.com
When you search, you'll be provided with a variety of free counseling and support options, including support groups, couples forums, web articles, quizzes, and guides that can help you learn new behavior and communication strategies to apply to your most important relationship.
If you'd rather be guided through the process by a licensed professional therapist, social worker, or other certified mental health professional, getting started with the affordable online therapy options at BetterHelp is an excellent place to start. The BetterHelp platform provides access to a wide variety of licensed and educated therapists.
Counselors and therapists on the BetterHelp platform are board-certified in their state of residence. When you start sessions with your online counselor, you'll have the option to choose from licensed distance therapy providers in your state of residence, as well. Contact a BetterHelp.com team member to get started on the road to recovery today.
---
Next Article
Marriage Statistics: Do Marriages Really Last?
---
The information on this page is not intended to be a substitution for diagnosis, treatment, or informed professional advice. You should not take any action or avoid taking any action without consulting with a qualified mental health professional. For more information, please read our
terms of use.