Psychiatrist Vs. Therapist: What's the Difference?
By Julia Thomas
Updated March 09, 2020
Reviewer Sonya Bruner
If you're reading this article, chances are that you're considering seeking out mental health care. This means you're prioritizing your wellbeing and health, and that deserves recognition. Moving forward, you should decide which kind of professional is most appropriate for your goals. There are a handful of choices such as psychiatrists, therapists, psychologists, and counselors. Most people end up choosing between a psychiatrist and a therapist. This article will cover the main differences between a psychiatrist and a therapist.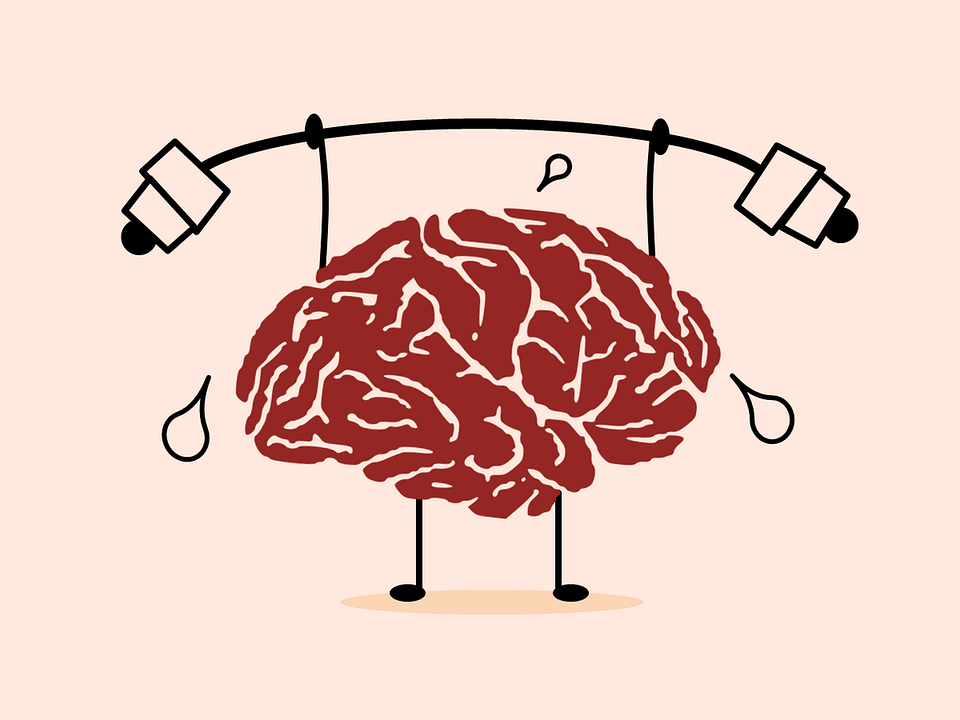 Source: pixabay.com

A psychiatrist is a medical doctor who has a lot of very specific experience. A psychiatrist must attend four years of medical school, complete one or two years of internship training, and take on more than three years of special training as a psychiatrist resident. While psychiatrists typically don't provide therapy, they are able to prescribe medication, as well as diagnose medical illnesses like diabetes or high blood pressure. Psychiatrists are also able to determine the effects a mental condition can have on other medical issues such as heart disease, obesity, and alcoholism. This can be particularly helpful if you feel like your mental health issues have taken a toll on your physical heath. You may also want to know that it's common for another mental health professional to refer you to a psychiatrist in order to get a prescription for medication.

Therapist, on the other hand, is an umbrella term for occupations that can include counselors, psychologists, and psychotherapists. The term basically covers anyone who practices what's known as talk therapy. A therapist is also a qualified mental health professional who has at least a master's degree, but a Ph.D. or M.D. is not required to practice therapy.

Each U.S. state uses different terms to issue licenses to professionals who are therapists. Depending on state law and licensure rules, therapists can diagnose, assess, and treat mental health disorders. They are not able to write prescriptions for medication the way psychiatrists can, but they frequently collaborate with medical doctors and psychiatrists to ensure your treatment is cohesive. Because of this, it is quite common for someone to see a therapist first on their mental health journey.

Even though they're common starting points, these aren't your only options. Everyone experiences different mental health issues, so everyone's solution is unique to them. If you're reaching out for help, you're not alone. Close to one in five adults in the U.S. live with a mental illness, and people are becoming much more open about mental health. While we can't tell you which path is right for you, we can give you all of the information you need to make an informed decision.
Psychiatrist vs. Therapist: How to Choose
If you are still not sure which one you should see, there are some things to ask yourself that can help.
What is the issue you want to talk about or the specific problem you want help with?
Do you prefer the idea of medication as a treatment path, or would you prefer to avoid it unless it's deemed necessary? Would you want treatment that incorporates both medication and therapy? You now know that you will eventually need to consult with a psychiatrist or your primary care doctor if you want to consider medication. If you plan to incorporate a type of therapy like cognitive behavioral therapy, talking with a counselor or therapist is a good first step.
Does your issue involve other people such as your family or significant other? If you're having family or relationship issues, talking with a specialized family therapist or professional counselor will provide you with detailed and experienced insight into relationship dynamics.
Differences in Appointment Structure
When you visit a psychiatrist, you will likely have a single intake session, and then you'll only be in their office for 15-minute check-ups after your initial visit. Follow-ups typically happen once every three months as long as you aren't having problems with your medication or experiencing a mental health crisis. In those cases, you would visit the psychiatrist as often as they deem necessary for your safety.

Most therapists, on the other hand, offer one-hour sessions. You can often work out shorter sessions with them if you have an extremely busy schedule or are in a financial crunch. The most common interval for these meetings is once a week. However, if you are doing well and prefer to check in occasionally, you might only see your therapist once or twice a month. Alternatively, some people see their therapist more than once a week for extra support during a mental health crisis.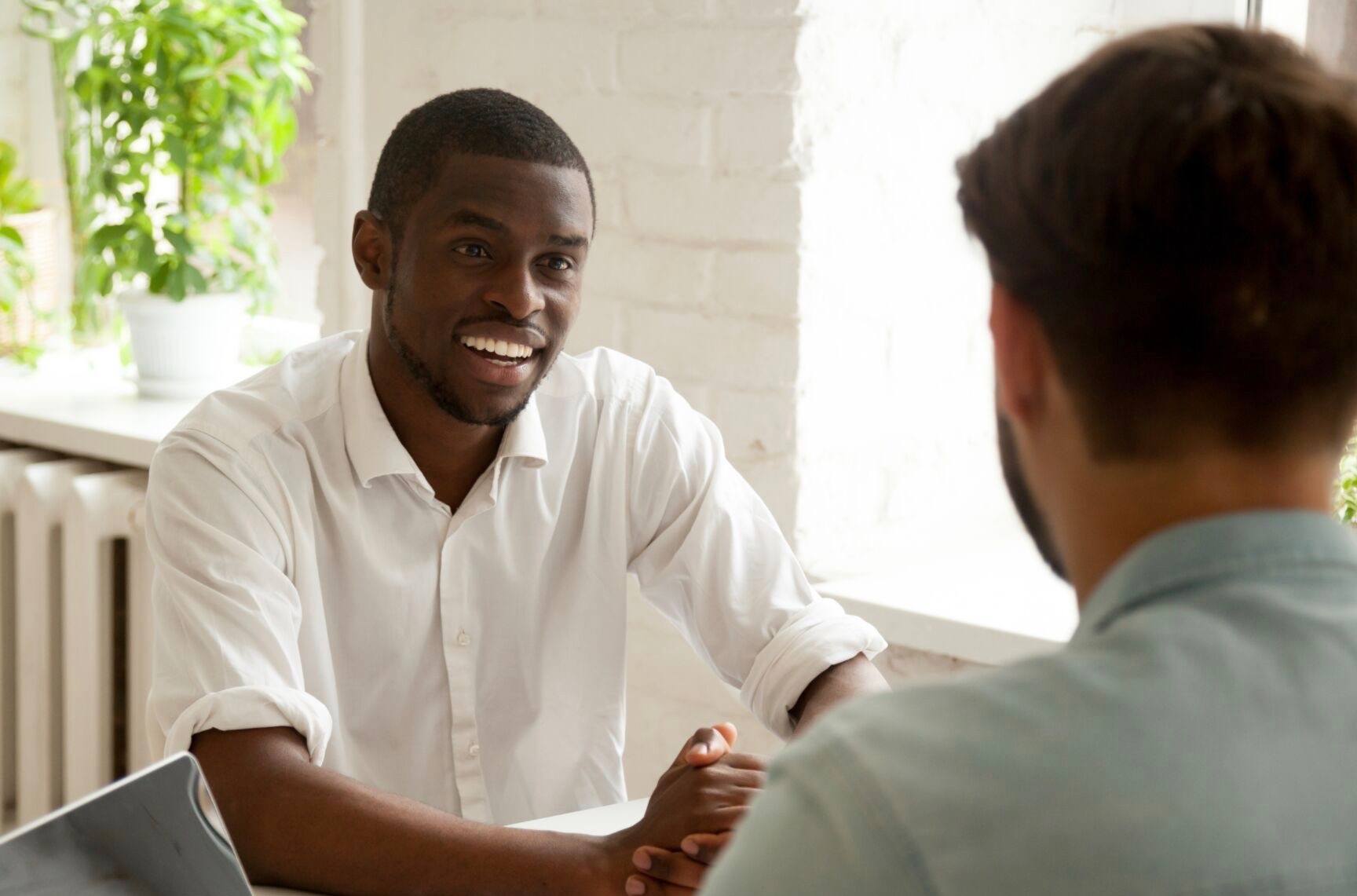 Source: canva.com One Design Use License
Comparing Their Roles
A therapist is first and foremost a supportive figure. Although the therapist may offer guidance, suggestions, and education about your problem, they don't make demands. Their main role is to assist you in working through your mental health issues and to provide suggestions on paths that may be helpful. As such, they may suggest homework including a book recommendation or habits to practice in order to help you continue your work between sessions. This homework can speed up progress dramatically.

A psychiatrist will likely make recommendations about medication interventions, check on the helpfulness of the medication, and talk with you about any problems that the medication may present for you. A psychiatrist will not always provide the emotional support that a therapist would provide. However, this approach can be very helpful if you've moved past the therapist stage and are only using medication to manage your issues.
Cost of Treatment
Psychiatrists typically charge more than therapists. Depending on the circumstances, however, a therapist's treatment can be just as costly as treatment with a psychiatrist. (Remember, it's also likely that you'll need to see a therapist more often than a psychiatrist.) The cost of treatment may be determined by your insurance coverage, where you live, and the type of mental health professionals available in your area. Some therapists are very experienced and specialized, for instance, and may cost quite a bit more than others with less experience.
Referrals
Both psychiatrists and therapists will potentially refer you to the other party if they think you could benefit from this. For example, if you visit a therapist who notes your interest in medication, they may refer you to a doctor or psychiatrist for an evaluation to see if medication could ease your symptoms. If you see a psychiatrist first, they may determine that therapy is an essential part of your treatment plan, so they may refer you to a therapist.

If you're still unsure about whether you should choose to see a therapist or a psychiatrist, it's important to remember the most important step is to just make an appointment with either one of them. You can speak with your medical doctor or make an appointment with a therapist or psychiatrist directly. If they feel another avenue might serve you better, they'll let you know.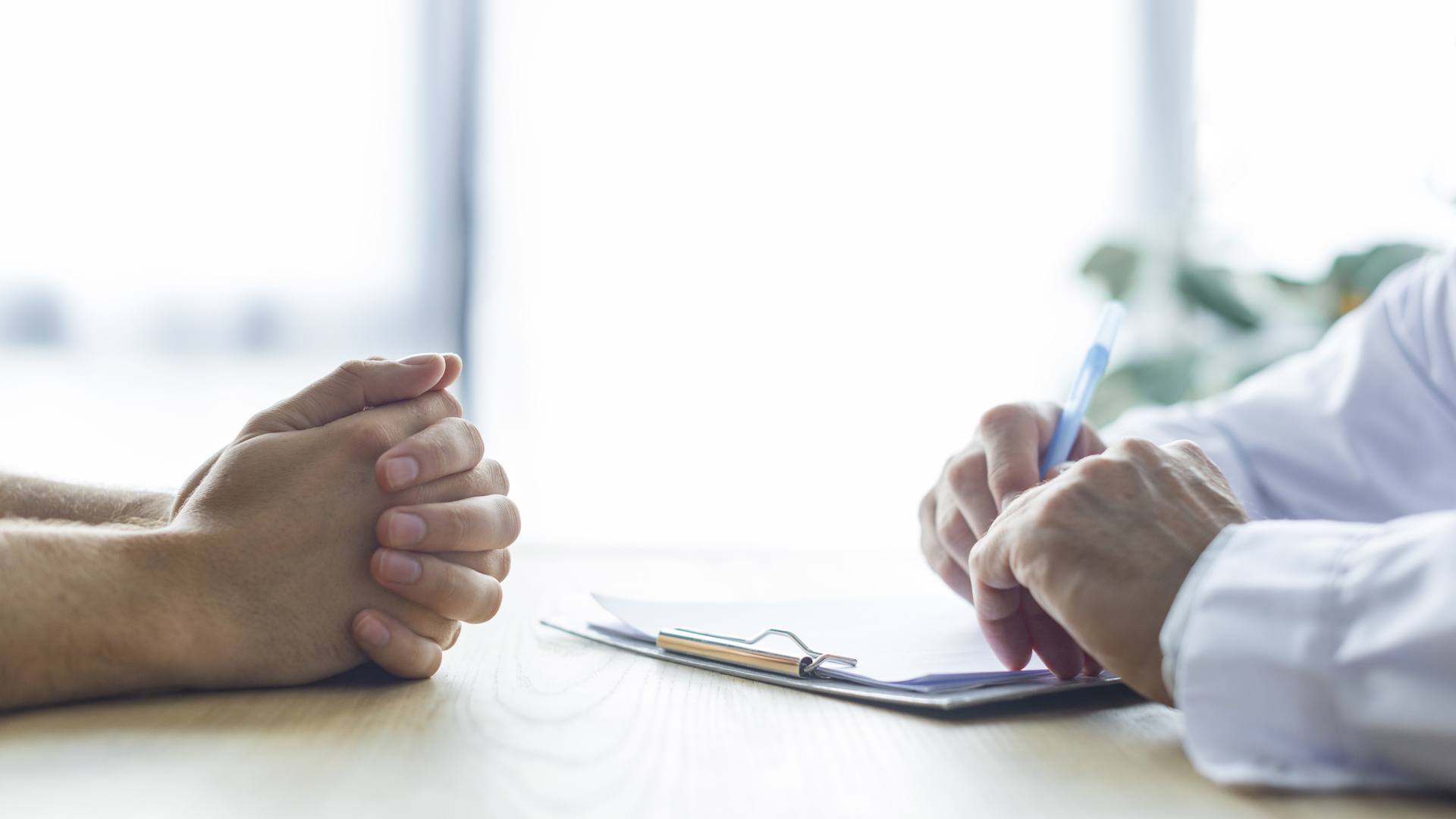 Source: freepik.com
Get Help Making a Decision with BetterHelp
The first thing you need to remember is that you'll have the opportunity to change your mind if you realize you've made the wrong choice for you. Second, therapy can help you learn decision-making techniques and give you an opportunity to practice these, which can have a helpful impact in many areas of life. The most important thing on the journey to wellness is to get started, regardless of where or how. With BetterHelp, you can access therapy from the comfort and privacy of your own home (or wherever you have an internet connection). BetterHelp's licensed therapists all possess at least three years and 2,000 hours of hands-on experience. Read below to see some reviews on BetterHelp counselors, from people experiencing different issues.
Counselor Reviews
"I've worked with Jamie for a number of months and he's helped me with everything that life has thrown my way. Difficulty in work, my relationship, and other stresses that I've struggled to navigate by myself. He listens and he helps. I always feel validated and supported. He gives me tools and perspectives that have made a big difference in my overall happiness."

"In the short span of 9 months, Shonnie has become like one of my best friends. At first, I was skeptical of doing therapy since I'm very "psychologically healthy". A few challenges in my personal life lead me to try therapy for a month. Now I consider it an important part of my growth as a businessman and leader within my community. Thank you Shonnie for being so helpful during the recent difficulties; I am very lucky to have found you!"

FAQ's (Frequently Asked Questions)
What does a psychiatrist do?
A psychiatrist is a medical doctor who can diagnose and treat mental disorders. There are many different types of psychiatrists. They specialize in treating diverse populations and age groups. In Pediatric psychiatry, clinicians work with children.
What are the different types of psychiatrists?
Psychiatrists work with a variety of age groups. People that work with teenagers practice adolescent psychiatry, while those who work with older adults practice geriatric psychiatry. Child and adolescent psychiatry is a fascinating field because you get to see the development of a human being over time. In contrast, if you're working with adults, they are relatively fixed in their issues. Though you can manage medications, there is a lot of room for growth with child and adolescent psychiatry. There is also some psychiatry that focuses on substance abuse. Addiction psychiatry is a field where you can help a person cope with chemical dependency, and it is a fascinating field. There are many different medication options for people who are struggling with these issues. The area of psychiatry is vast and encompasses many diverse populations. There are a lot of genetic components.
Is a psychologist a Dr?
Yes, a psychiatrist is a mental doctor. You can either see an M.D or a D.O. If you want to find the right psychiatrist for your needs, keep in mind who specializes in what disorders and what age groups. It's essential to keep in mind that psychiatric services can be found in different places such as mental health clinics, or private practices.
Do psychiatrists provide counseling?
Some psychiatrists provide counseling, while others exclusively offer medication management. It depends on what type of psychiatric services you need. Some people see a psychiatrist only to manage their medication, while others visit them for therapy as well. There are many different treatment options.
What kind of doctor specializes in mental health?
Psychiatrists are doctors who specialize in mental health. They may practice child and adolescent psychiatry, or work with adults. Regardless of the population that a psychiatrist treats, they have the same purpose - to help diagnose and treat mental disorders.
What is the difference between a psychiatrist and a psychologist?
Psychiatrists prescribe medication, while psychologists provide therapy with their clients. Another thing to keep in mind is that some psychiatrists provide medication management along with therapy. Psychiatrists, psychologists, and psychotherapists are different. A psychiatrist offers medication management, and a psychologist practices mental health treatment. If you want to find the right psychiatrist for your needs, it's essential to keep in mind what you're looking for and make sure that you remember you're entitled to quality psychiatric services.
Why do we need psychiatrists?
We need psychiatrists because mental health disorders need to get the right treatment. And remember that there's a significant genetic component to mental disorders. Psychiatric genetics neuroimaging can provide insight into what is happening with our brains and how we can treat these issues. Psychiatric services can help with medication management and a wealth of mental health disorders. Psychiatrists can save lives when a patient is in distress, has suicidal ideation and needs mental health treatment to stay stable. They are so useful in helping to determine what a person's mental illness is, and helping them treat it.
Conclusion
Talking to a therapist can be life changing. No matter what you're experiencing, with the right tools, you can move forward to a truly fulfilling life. Take the first step.
---
Previous Article
The Difference Between A Psychiatrist And Therapist: What History Shows Us
---
Next Article
Is There Psychological Harm In Feeling Unappreciated?
---
The information on this page is not intended to be a substitution for diagnosis, treatment, or informed professional advice. You should not take any action or avoid taking any action without consulting with a qualified mental health professional. For more information, please read our
terms of use.