The Diagnostic and Statistical Manual of Mental Disorders (DSM) is a tool used by mental health professionals to diagnose various mental illnesses. Though controversial for many reasons, this tool has been helpful since its first publishing in 1952 by the American Psychiatric Association (APA). The APA has revised the manual five times since its initial inception and to this day provides a basis for diagnosis to this day.
What Is Its History?
Initially, published in 1952, the DSM arose from an increased need for a standardized way of categorizing disorders that were presenting symptoms in the population. With the field of psychology continually progressing, it needed constant revisions over time to accommodate newly discovered disorders, changes made in classification, and other influencing factors. Before the official publishing of the DSM, psychological professionals used a single category to collect statistical information on the population.
They called this category "idiocy/insanity." From there, they collected literature about psychological disorders through the consensus, going through multiple revisions and cultural changes to the manual used. It is a long and extensive history if interested in the information there is a list of links that will direct you to the APA website below.
How Is It Set Up?
The APA breaks the DSM up into three sections: the diagnostic classification, the diagnostic criteria sets, and the descriptions. The first section is a complete list of psychiatric disorders. The DSM codes each one for both diagnostic and billing purposes for health professionals. It dedicates the second section to how to identify psychological disorders. In the second section, the clinician looks for how the patients presenting symptoms match up with the criteria set forth in the manual regarding behaviors, feelings, and the time the symptoms present for a diagnosis to occur. This diagnosis assists the clinician in how they will proceed with treatment for the patient. The third section of the manual goes into a further description of each disorder and its subsets.
The DSM is only for use by trained professionals as a diagnostic tool in treating psychological disorders. While it is available to the public, professionals do not recommend its usage by the untrained professionals. Self-diagnosing and trying to diagnose others can be detrimental to the health of both. It is advisable to leave diagnosing to a trained mental health professional.
What Is It Used For?
To better help the population of people suffering from mental disorders, the APA created a book to classify them correctly. Such a text is extensive and typically requires revisions every so often to update existing language, add new disorders, or eliminate old disorders aligned with social bias or religious beliefs. Mental health professionals use this text to rule out, determine, and examine disorders that a patient may have and narrow it down to an appropriate diagnosis. The DSM is also useful for explaining to patients their diagnosis and how it will influence and direct treatment.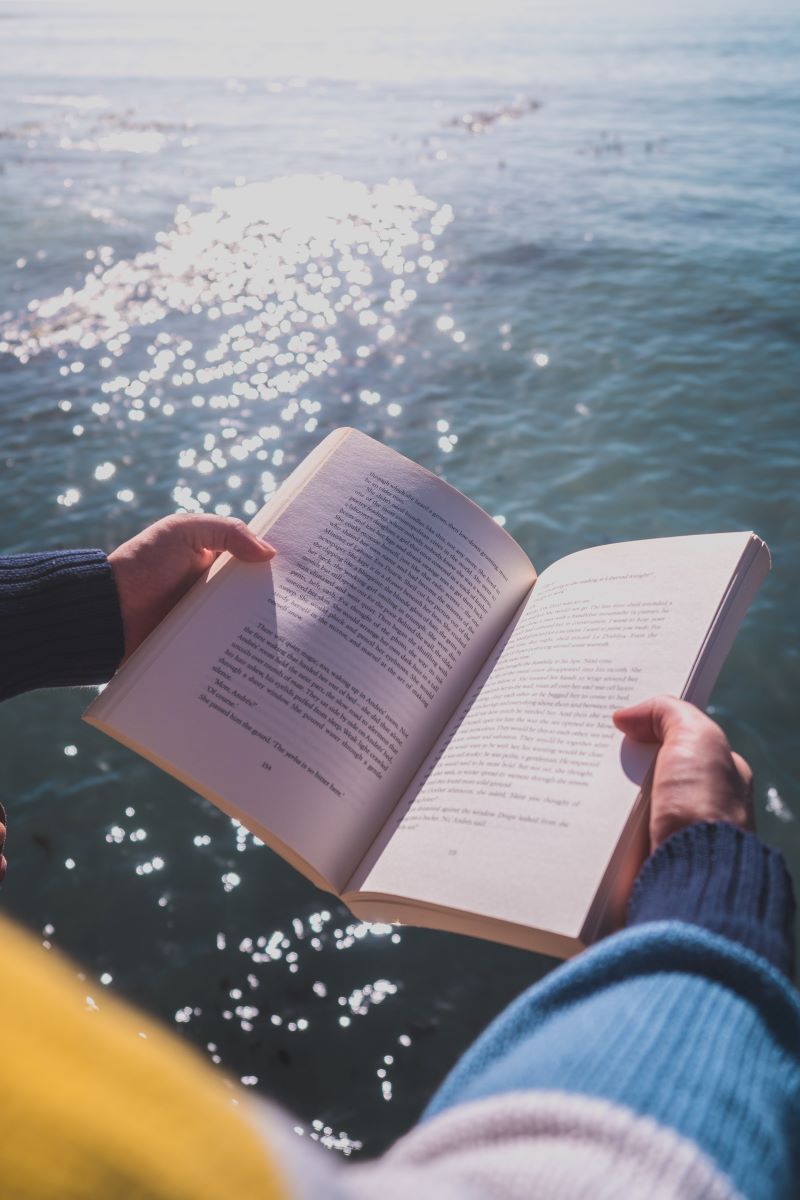 The DSM Can Be Used To Help Those Suffering From Mental Disorders
Though the DSM helps in the classification of disorders, it does not offer treatment options for curious readers. Professionals use the tool only as a reference for diagnosis. Also, hospitals and insurance companies typically require a DSM diagnosis for their clients to pay for treatment.
Clinicians rely on self-reported and observable presenting symptoms from their patients and assess them using the DSM to diagnosis their patient. The DSM also provides a basis for research and treatment to further the collection of empirical evidence in psychology. Using this tool, clinicians and researchers can develop new ways to combat symptoms and treat disorders.
Why Were There So Many Revisions?
The reason researchers continuously conduct tests is to make sure that their previous efforts produce the same results. Due to the constant change of cultural norms and ever-evolving research that addresses mistakes in the past, the DSM must also change and evolved to account for these changes and to stay relevant. A hypothesis surrounding the reason for a disorder might change from its previous creation, requiring further testing and research to make sure it is accurate.
Since its inception psychology has and continues to evolve from its beginnings. Researchers and psychologists understand that certain disorders need updating or eliminating due to being obsolete. Just as the techniques for treatment have expanded over the years (e.g., from the outdated use of lobotomies to current standards of medication) so must the criteria and classification of disorders. Updates have included: making more concise and accurate descriptions, appropriately outlining criteria, creating unbiased descriptions of the cause of the disorder tied to obsolete social norms, and updating descriptive language.
Symptoms, language, and culture change over time, hence the need for frequent revisions. In the early years of the DSM, homosexuality and gender identity were among a multitude of disorders listed that provided no real empirical evidence for its listing, nor was it morally sound. Cultural attitudes changed, and acceptance became increasingly clear in the population, prompting professionals to remove homosexuality from the DSM entirely in 1986. The DSM removed Gender Identity in 2012 as a disorder from the DSM and this due to protests by the transgender community.
Though it has been heralded as a significant contributor to the mental health field, it has certainly held its flaws. But time, research, and empirical evidence continuously progress the manual forward to remain as accurate and current as possible to modern culture. This ensures that it remains a successful tool in the diagnosis of mental disorders.
The latest edition is the DSM-V which was revised in 2012 and released officially in 2013.
How Can Something This Helpful Be Controversial?
Since the APA has revised the DSM many times over the years, professionals worry that the limited outlines of disorders prevent the proper diagnosis in patients. It bases most requirements on observance and self-reporting of symptoms because there are no concrete tests to determine a disorder, and this makes it slightly difficult for mental health professionals to make accurate decisions.
Many times, symptoms will overlap - such as for bipolar disorder and schizophrenia - and occasionally symptoms will mask themselves as other disorders, making it difficult to confidently and accurately diagnosis a patient. This is because many descriptions are rather broad. Schizophrenia, for example, has the most overlapping symptoms of all disorders, commonly referred to in psychology as the "trashcan disorder" due to its inclusion of a surprising multitude of symptoms, although revisions of the DSM try to reduce confusion, overlapping still occurs.
Also, outdated information can be harmful to patients awaiting a diagnosis. Were it not for updates regarding gender identity and sexuality; some patients could have faced being diagnosed with a mental disorder that is not harmful or an impediment to their daily functioning. In the past, due to social biases, many people received incorrect treatment.
For example, people would receive a diagnosis of "hysteria," but it could have been a side effect of cultural expectations, environmental influences, and other potential disorders. The treatment of those with mental disorders has undoubtedly improved since then and continues to improve as research and empirical evidence evolves.
Some critics believe the DSM promotes an increasingly medicated population for financial gain by pharmaceutical companies. Many critics presume it that the descriptions and requirements for diagnosis are deliberately broad for pharmaceutical companies to take advantage of potential patients. Considering that there have been authors of the DSM involved financially with these institutions, it has presented itself as a conflict of interest is under constant scrutiny. Critics continuously criticize the work for its potential bias towards pharmaceuticals.
Despite these controversies, the DSM remains a trusted tool in aiding those with disorders and researchers and clinicians who are looking for new ways to treat illnesses. It is ultimately one of the few books of its kind in the world that has required a great deal of research, care, and effort to collect over the years.
When Is The Right Time To Seek Help For Symptoms?
If you believe you are exhibiting symptoms of a mental disorder, it is imperative to seek treatment immediately. Symptoms can be tricky and might mask themselves as other issues, so it is important to see a doctor as soon as possible to rule out any other potential health issues. Once you have a clear idea of what is going on, your doctor can recommend a specialist who can help guide you in the right direction.
Examples of symptoms that might prompt people to get help include depression, panic, anxiety, delusions, hallucinations, withdrawal, apathy, lack of connection, unusual behavior, and mood changes. Any combination of these symptoms can indicate a disorder, but only a mental health professional is qualified to diagnose.
For more information from the comfort of your own home or to get a head start on your mental health, click the following link: https://www.betterhelp.com/start/
For additional information about the DSM and its revisions, check out the following links:
American Psychiatric Association. https://www.psychiatry.org/psychiatrists/practice/dsm/history-of-the-dsm
The Conversation. https://theconversation.com/explainer-what-is-the-dsm-and-how-are-mental-disorders-diagnosed-9568
Good Therapy. https://www.goodtherapy.org/blog/psychpedia/dsm
Wikipedia. https://en.wikipedia.org/wiki/Diagnostic_and_Statistical_Manual_of_Mental_Disorders
Frequently Asked Questions (FAQs)
What does DSM mean?
"DSM" refers to the Diagnostic and Statistical Manual of Mental Disorders. It's used for the official diagnosis and classification of mental disorders. In news releases, when reading psychology information only, and when learning about mental disorders, it's likely that you've seen the DSM referenced on multiple occasions.
What is the DSM 5 definition of mental disorder?
A mental disorder is a mental illness. The american psychiatric association apa website defines mental illness by saying, "Mental illnesses are health conditions involving changes in emotion, thinking or behavior (or a combination of these). Mental illnesses are associated with distress and/or problems functioning in social, work or family activities."
What is the difference between DSM 4 and DSM 5?
The revisions made to the DSM-5 were largely made to improve the classification of mental disorders. The DSM-5 includes terminology and diagnoses that weren't present in the DSM-4, allowing more people to get an accurate diagnosis and receive the help that they need. Two notable differences, for example, are that obsessive compulsive disorder (OCD) is no longer considered an anxiety disorder in the DSM and that gender dysphoria is listed in the new edition. The frequently asked questions page on the american psychiatric association (APA) website explains the need for the changes made in the DSM-5 by saying, "Many of the changes in DSM–5 were made to better characterize symptoms and behaviors of groups of people who are currently seeking clinical help but whose symptoms are not well defined by DSM–IV (meaning they are less likely to have access to treatment). Our hope is that by more accurately defining disorders, diagnosis and clinical care will be improved and new research will be facilitated to further our understanding of mental disorders."
What are the 5 DSM categories?
The categories included in the Diagnostic and Statistical Manual of Mental Disorders DSM 5 include:
Neurodevelopmental Disorders
Schizophrenia spectrum and other psychotic disorders
Bipolar and related disorders
Depressive disorders
Anxiety disorders
Obsessive-compulsive and related disorders
Trauma and stressor-related disorders
Dissociative disorders
Somatic symptom and related disorders
Feeding and eating disorders
Elimination disorders
Sleep-wake disorders
Sexual dysfunctions
Disruptive, impulse-control, and conduct disorders
Substance-related and addictive disorders
Neurocognitive disorders
Personality disorders
Paraphilic disorders
Other mental disorders
What does the DSM 5 stand for?
"DSM 5" stands for or refers to the fifth version of the Diagnostic and Statistical Manual of Mental Disorders. It was released in 2013, where the DSM 4 was released in 1994.
Is DSM IV still used?
The DSM-IV isn't used in clinical settings and is no longer used for diagnosing mental disorders. When diagnosing mental disorders, providers now use the DSM-V. When using common language, however, some people still reference diagnoses and terms used in the DSM-IV. In fact, common language sometimes includes terms from versions of the DSM that existed prior to the DSM-IV. An example of outdated terms being used in common language would be the use of the term "manic depression," which we now know as bipolar disorder.
What is a DSM category?
Categories in the DSM are used to group mental health conditions. For example, eating disorders are listed under the DSM category called "feeding and eating disorders," and post traumatic stress disorder PTSD is under the category called "trauma and stressor-related disorders." Therapists, psychiatrists, general doctors, and those in the field of social work may reference the DSM. Patients families and clients seeking general or basic mental health information do not necessarily need to know all of the details of the DSM categories, but should patients families and clients want to, much of this information is available online in a PDF format.
What disorders are in the DSM 5?
Disorders that fall under the categories listed under the question, "What are the 5 DSM categories?" are all listed in the DSM-5. These disorders include but aren't limited to depressive disorders anxiety disorders, eating disorders, dissociative disorders, substance use disorders, and personality disorders. The development of DSM categories and revisions to terminology, criteria, and so on, have served as a way to better categorize and diagnose people living with mental health conditions.
Is the DSM reliable?
The DSM is reliable. While future revisions will occur as we continue to gain knowledge about mental health and mental disorders, the DSM is used for diagnosing mental disorders in the United States. It is compatible with billing codes used for insurance companies, which is one of the reasons why an accurate diagnosis can help people living with mental health conditions. On the psychiatry.org website, there is a frequently asked questions page regarding the DSM-5 that explains the importance of the DSM and how it's used. According to the APA, "DSM-5's Task Force and 13 Work Groups include more than 160 mental health and medical professionals who are leaders in their respective fields." In addition to these work groups, the World Health Organization (WHO) was involved in the development of the DSM-5. Click here to learn more about the development of DSM criteria for the new edition as well as the organizations and providers involved. The rights reserved statement of the DSM-5 reads, "DSM-5 is a registered trademark, and all of its content is protected by copyright held by the American Psychiatric Association. All rights are reserved, and written permission is required from the American Psychiatric Association for use in any way, commercial or noncommercial."
What are the 5 axis in psychology?
In the DSM-4, the 5 axis were Axis I (mental health and substance use disorders), Axis II (personality disorders and mental retardation), Axis III (coding general medical conditions), Axis IV (psychosocial and environmental problems), and Axis V (assessment of overall functioning via the GAF scale, which has since been dropped).
How many disorders are in DSM IV?
297 disorders were included in the DSM-IV.
What does multiaxial mean?
The APA dictionary of psychology defines multiaxial classification as, "a system of classifying mental disorders according to several categories of factors (e.g., social and cultural influences) as well as clinical symptoms."
What is the difference between Axis I and Axis II disorders?
While the multi axial system has been eliminated, Axis I disorders previously consisted of "mental health and substance use disorders," where Axis II consisted of "personality disorders and mental retardation." (Source).
What does the DSM 5 say about ADHD?
The changes made to the DSM-5 reflect the increased knowledge that we have surrounding ADHD and other disorders. In the DSM-5, ADHD is classified under the category of Neurodevelopmental Disorders. The changes in the DSM-5 regarding ADHD were most notable in the sense that they have allowed more people to gain an accurate diagnosis. News releases on ADHD continue to provide emerging information about ADHD and other disorders.