Be Radiant: What To Do When A Guy Ignores You
Updated March 16, 2020
Reviewer Alvina Acquaye
Have you ever had a guy ignore you? You've checked your phone five times in the past five minutes, but he still hasn't responded. You're so into him, but he just doesn't seem to be feeling it. As much as you hate to admit it, there seems to be a pattern: you keep reaching out to him, and he keeps ignoring you. You feel like something's wrong with you. What do you do when a guy ignores you?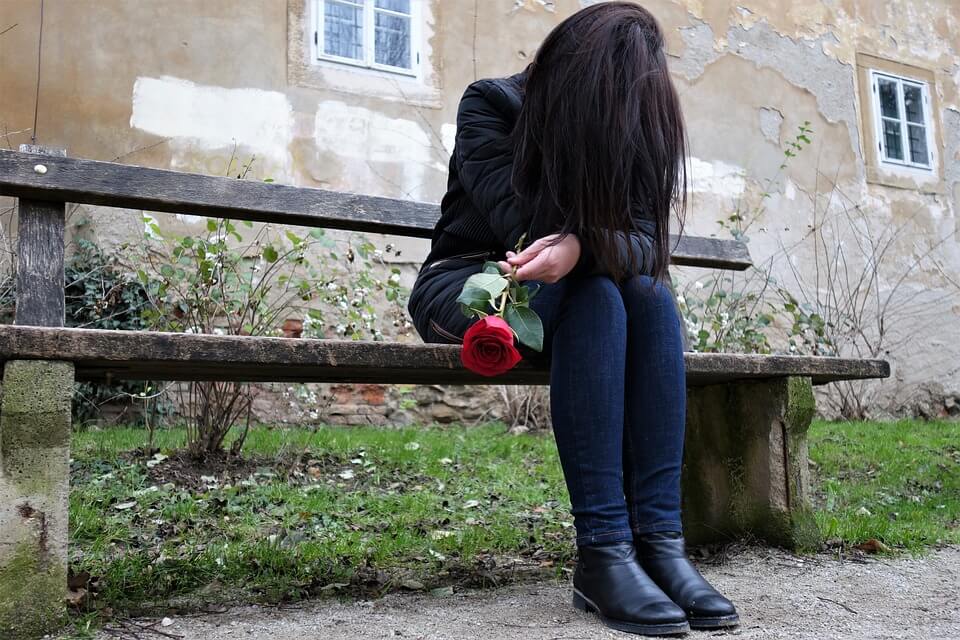 Source: pixabay.com
The trouble with being ignored is that nagging question: What did I do wrong? If you are feeling icky and have lost a morsel of self-esteem because of his silence, here's what to do if a man ignores you.
Realize that it may not be about you.
You know, misunderstanding is so very easy to experience! And this is true even in well-established, completely healthy relationships. Perhaps most often, this is because we simply do not have complete, or accurate, information. You can do yourself a HUGE, relationship favor by remembering this, and choosing to not allow yourself to draw conclusions unless and until you are confident you have all the facts. And, of course, the newer the relationship, the more room there is for this kind of misunderstanding, right? So, one of the most powerful choices you can make is to not assume you can possibly know what is really going on with him if a man ignores you in the beginning. There is so much you just cannot know at this stage.
Let's go ahead and consider just a few options.
Everyone has a past, often riddled with relationship drama. This could lead to him being cautious as a result of his own past, having, literally, nothing to do with you.
Maybe he has just gotten out of a relationship and doesn't feel ready for something new.
Perhaps he is truly overwhelmed with other aspects of his life. He may have work demands about which you are completely unaware. He may have parents who are experiencing physical concerns about whom he is worried, and with whom he is spending more time than usual talking to support them.
It could be that he is into you, and he's afraid, or timid, or shy. Regardless, give him the space he needs. If you have made it clear that you're interested, he will eventually pursue you if he's feeling it. The key is to not turn his silence into something more than it actually is. Instead of inventing a story of how you did this or that wrong, simply accept his silence for what it is.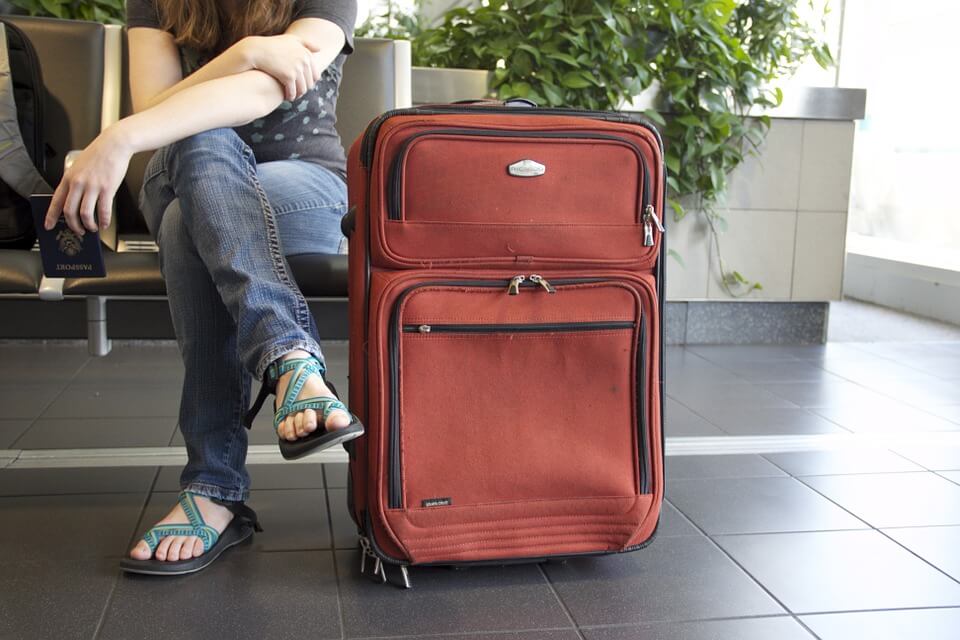 Source: pixabay.com
Don't act desperate.
Here's what you absolutely need to avoid: acting desperate. As much as you might love it when somebody doubles, triple, and quadruple texts you, messages you on Facebook, and comes to your apartment parking lot carrying a boombox and singing a love song, don't do that to this guy. Desperation is not at all attractive to someone who is healthy. There is a serious difference between unabashed assertions of one's undying devotion once you are well into a committed relationship. But at earlier stages, such actions should be reserved until both of you are in agreement about the status of your 'relationship.'
Perhaps he really is intentionally ghosting you, for whatever reason. If this is the case, then he does not deserve such devotion or commitment from you anyway.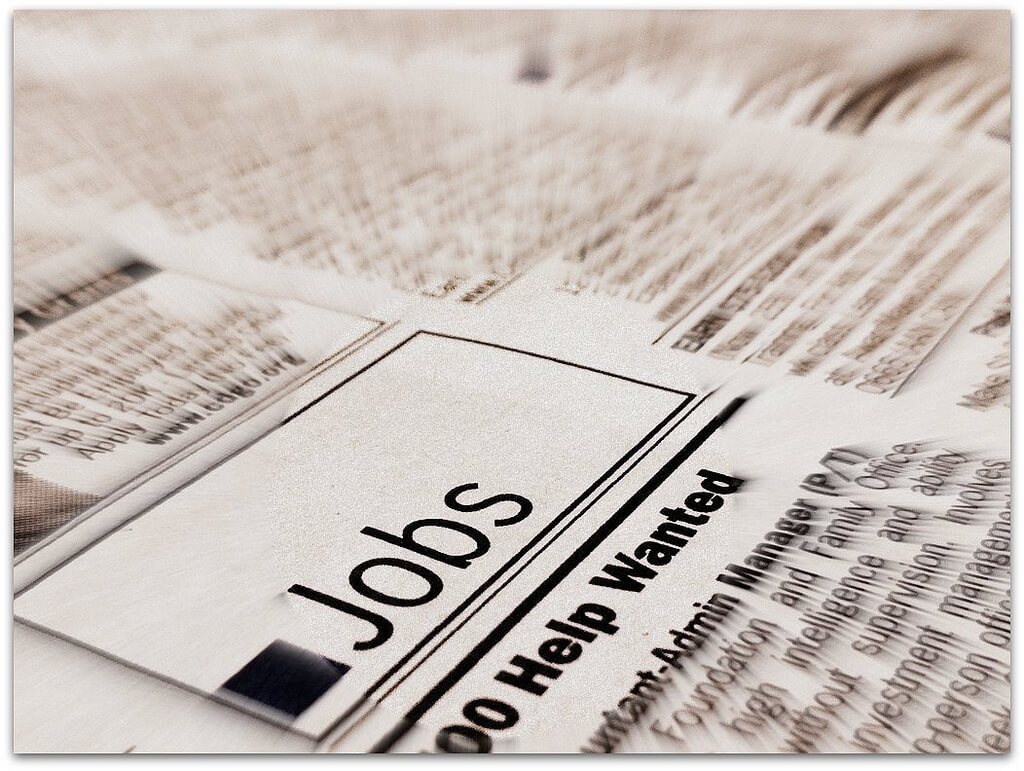 Source: capitaleap.org
Recognize his flaws.
It is human nature to love the chase. When a guy ignores you, he suddenly becomes more appealing than he would've been otherwise. Take a moment to recognize his flaws (number one might be his silence). Maybe he isn't as adventurous as you are. Maybe he doesn't have his own car, or maybe he's still living with his parents. Nobody is perfect, and if you recognize his flaws, you will be able to be more balanced in your decisions about whether to continue waiting on him or to gracefully move on. After all, even if he didn't ignore you, it might not have been a good match. Look on the bright side - maybe he saved you from future heartache!
Make sure he meets your criteria.
This may be an excellent time for you to consider what you really want in a dating partner. We all have some things that are simply non-negotiable - both characteristics or behaviors we will not tolerate; and qualities that are mandatory in a prospective mate. Since our hearts can fall in love with virtually anyone, regardless of whether that other person is a good fit for us or not; it is very prudent for us to be clear about our own non-negotiables before getting into our next dating relationship.
Understand that even when you think you are just 'dating around,' or casually dating, you can still fall head over heels in love with that person. The best way to protect yourself from falling in love with someone with whom you do not really want to end up in a more permanent relationship is to be more selective ahead of time. So, right now, while this current guy is ignoring you, maybe a great time for you to review your own minimum, non-negotiable, expectations.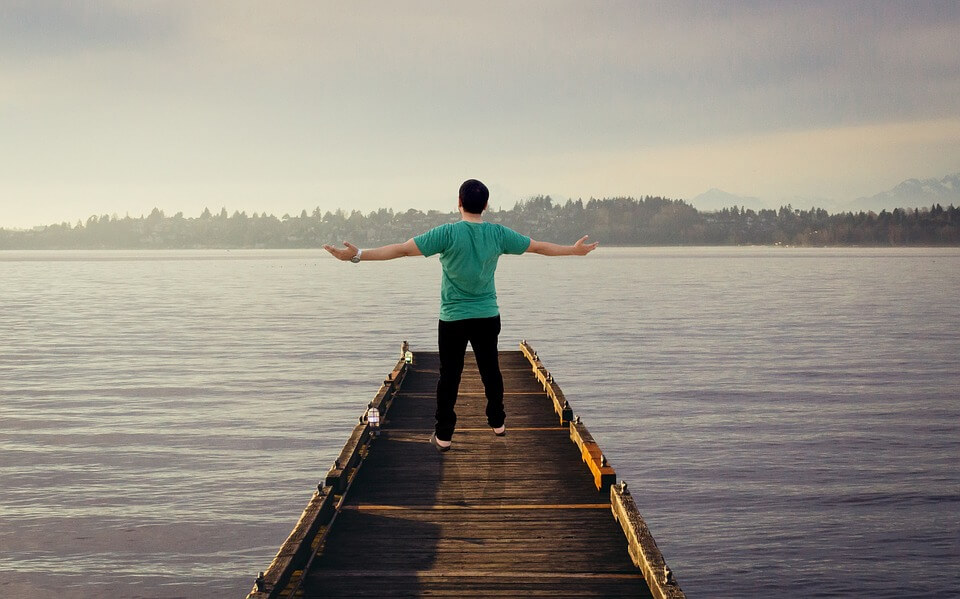 Source: pixabay.com
Here is a sample non-negotiable list:
Must not be a smoker.
Must be financially stable/independent (in other words, does not rely on me to be primary breadwinner).
Must have a great sense of humor (sarcasm appreciated!).
Must love dogs.
No cats.
Must love to travel.
Must be kind, considerate, understanding.
There is no 'right' or 'wrong' to this list. It is only 'yours.' So have some fun, and consider what is really important, non-negotiable, to you today.
Understand that there are a lot of fish in the sea.
The plethora of online dating sites makes one thing glaringly obvious: there is a lot of fish in the sea. So, it didn't work out with this guy - put yourself back out there. Don't sit and wallow in embarrassment. Never self-pity.
The bottom line is that in your pursuit to find "the one," you will encounter many who are not "the one." Don't let them sidetrack you. It is pretty much a truism that if your goal is to find "the one," then 100% of all your other dating relationships WILL end…successfully, right?! In other words, all the others must end, for you to get to that "one." So, choose to view your dating relationships as just that, experiences which are moving you closer and closer to your desire. While this will not change the reality that some (most) of your dating relationships will end; it can change your perceptions, expectations, and feelings about those that end.
Be your best self.
To some extent, it is when we are not in romantic relationships that we have the best opportunity to work on ourselves. And, the healthier we are, in and of ourselves, the more we are likely to be attracted to and to attract healthy others. It is funny that there is an extent to which the characteristics we find most annoying in others, may very well be true of us as well. So while you are waiting on this guy to become more interested; or while you are in between him and someone else; take this opportunity to be the person you want to be. Perhaps this is a great time to seek some counseling, not only about possible dating issues but to work through other dynamics you have noticed about yourself. Be the best you can possibly be.
Be radiant.
Contrary to mainstream opinion, there is no perfect picture of being radiant. Invent your own radiance, and you will be utterly irresistible. When you discover your authentic self and allow it to shine through, others will be attracted to your uniqueness and confidence. The sad fact is that only a few people are their authentic selves. You will stand out from the crowd when you are authentic, genuine, and radiant. You are unique! There is only one You. Embrace that, recognizing that the world is lucky to be graced with your presence. Choose to believe that you deserve to be treated well, so you are less likely to settle, or accept treatment that is less than excellent from any dating partner.
See an online counselor discuss what to do when a guy ignores you.
Overcoming rejection is not easy. But an online counselor is a pro when it comes to sticky situations. If you are having trouble moving on from this guy, see an https://www.betterhelp.com/online-counseling/">online therapist today!
Frequently Asked Questions (FAQs)
What does it mean if he ignores you?
We've all probably chosen to ignore someone for our own individual reasons in life (on at least one occasion). If a man ignores you, in most cases, it's his way of letting you know he needs space. When a man ignores you all the time -- or if he develops a pattern where he starts to ignore you (when you need him most) this can be a sign of a larger issue. In most cases, people who have good communication skills will let you know they need space. Ask yourself if this is the kind of relationship you want.
What to do if he ignores you?
When someone starts to ignore you (especially if they've chosen to ignore you) this is often a sign of an underlying issue. This issue may have to do with your relationship, lack of communication skills, or something else entirely. If your man chooses to ignore you on a regular basis (after the issue has been addressed) this is a sign of disrespect, disinterest, or poor communication skills. If your man ignores you, take the time to think about the relationship and what this means for the future. Talk to your therapist about what to do if you man starts to ignore you all the time.
How do you deal with being ignored?
It's not easy being ignored. This is especially true when it comes from someone that you trust and care about. If your man ignores you all the time -- ask yourself if you really want to be with someone who chooses to ignore you -- regardless of the reasons why. Talking to a counselor or therapist is a good way to get in touch with your feelings and to get professional advice about what to do if your guy starts to ignore you.
What to say when he ignores you?
It can be hurtful if your guy ignores you. If you're trying to get through to your guy and he won't listen to you, give him some space. Remember, you can't force someone to communicate if they don't want to. When people are upset, overwhelmed or even tired, they may need a certain amount of space to recharge before they're ready for an intimate or serious conversation. If your man starts to ignore you every time there is an important issue in the relationship -- this is not a good sign.
What to do when he ignores your texts?
When your guy ignores your text, or a man ignores your phone call from time-to-time the first thing to do is not to jump to conclusions. The next thing to realize is that he may not be choosing to ignore you. He may be legitimately busy and unable to respond. If he suddenly ignores your texts on purpose, or starts to ignore you regularly -- after you've stated your concerns about being ignored -- this may be a sign of a bigger issue in the relationship.
What does ignoring guys do?
When a guy ignores a girl it can often foster confusion and insecurity. This is especially true if you're in a serious relationship. A guy chooses to ignore someone when he is busy, overwhelmed, or uninterested. In some cases, a girl chooses to ignore a guy in order to retaliate or "get back" at him for ignoring her.
How long should a silent treatment last?
When a man ignores you as a form of punishment -- this is never a good sign. If you notice that he starts to ignore you every time serious issues or conversations arise -- this is a huge red flag and an indicator of things to come later in the relationship. If your man ignores you for extended periods of time, this is a serious indicator of problems in the relationship. The silent treatment shouldn't be used as a weapon or form of punishment -- for any length of time.
How do I ignore him to get his attention?
If your man ignores you, it's not uncommon to want to retaliate and ignore him in return. This is never a good idea. When someone starts to ignore you, they are sending a clear message that there is an issue with the relationship -- or with themselves. Someone who chooses to ignore you may be having their own personal or mental health issues. These issues may prevent them from being available for you. Either way, ask yourself being with someone who chooses to ignore you is really what you want. Is being with someone who chooses to ignore you something you can handle? Avoid the vicious cycle of ignoring as a form of retaliation at all costs.
Why is the silent treatment so effective?
In some cases, when using silence as a tool, this can be an effective way to let someone know that they've crossed a line or boundary that you won't tolerate. However, someone who chooses to ignore you in a malicious way isn't using silence as a tool. They're using it as a weapon. When someone starts to ignore you after they've explained they will be unavailable for a specific period of time, this isn't malicious behavior. This is boundary setting.
Is Silent Treatment emotional abuse?
A man who ignores you by giving you the silent treatment in order to control you or to avoid having real discussions is behaving in an emotionally abusive manner. If you find that your man ignores you when he can't have his way or to avoid having serious conversations, this is another huge red flag. Speak with a licensed therapy professional if you feel you've been a victim of emotional abuse from a man (or anyone) who chooses to ignore you -- rather than talk out complex issues.
---
Previous Article
Can Someone Tell Me Why My Boyfriend Broke Up With Me?
---
Next Article
5 Steps To Help You Get Through When People Hurt You
---
The information on this page is not intended to be a substitution for diagnosis, treatment, or informed professional advice. You should not take any action or avoid taking any action without consulting with a qualified mental health professional. For more information, please read our
terms of use.