Living with anxiety is like having an alarm going off in your head all the time. Your anxiety keeps screaming, "Look out!" but it never really tells you what to look out for or why. Instead, it unhelpfully keeps you in a state of tension and distress that steals your joy and prevents you from engaging in the activities you'd like to pursue. Over time, your anxiety can grow so severe that you may feel incapable of going to work, making a phone call, or connecting with your friends. You might also experience physical symptoms such as shortness of breath, nausea, and insomnia. You may even feel unable to eat. But no matter how your symptoms manifest, one thing is certain: a life in the grip of untreated anxiety isn't a happy life at all. You deserve better. So, in this article, we'll learn more about Cognitive Behavioral Therapy (or CBT) and how this common form of treatment for anxiety can improve your quality of life.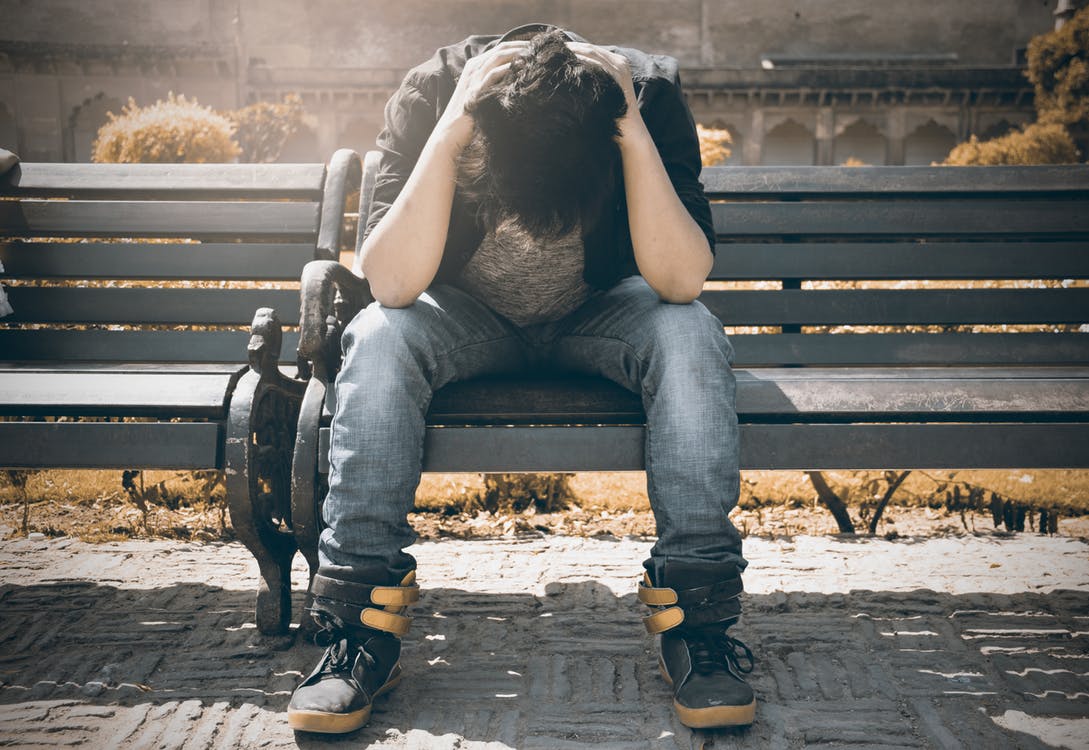 Do You Feel Like You Have An Alarm Going Off In Your Head?
What is Anxiety?
Anxiety is a common mental health disorder. According to the Anxiety and Depression Association of America, "anxiety affects 6.8 million adults, or 3.1% of the U.S. population, in any given year. Women are twice as likely to be affected." So, if you're struggling with anxiety, the first and most important thing you should know is that you're not alone! You're not "weird" or "crazy" or any of the other negative things that people wrongly associate with mental illness. You should also know that you have access to a variety of resources that can help you manage your anxiety.
Although anxiety cannot be cured, getting the right therapy can help to treat the symptoms of anxiety. Medication sometimes helps take the edge off, but not everyone who lives with anxiety needs therapy and medication. The treatment depends on the severity of symptoms and the patient's willingness to participate in therapy and use their coping skills. The other piece of good news is that it's fairly easy to find good therapists that specialize in treating anxiety.
The research on treating anxiety is good news as well. Hundreds of studies have proven over and over that a certain type of therapy clearly and consistently works well for treating anxiety. It's called cognitive behavioral therapy, or CBT.
What The Research Says About Cognitive Behavioral Therapy For Anxiety
Extensive studies over the last ten years conclusively show that cognitive behavioral therapy is highly effective for treating anxiety. In fact, one study referred to CBT as the "gold standard" in the psychotherapeutic treatment of patients with anxiety disorders.
In 2008, a study titled, "Cognitive Behavioral Therapy for Adult Anxiety Disorders" which was a meta-analysis of randomized placebo-controlled trials proved that CBT is highly effective in treating anxiety disorders in adults.
Another study called Cognitive Behavior Therapy in Anxiety Disorders, which was completed in 2011, stated "Overall, CBT demonstrates both efficacies in randomized controlled trials and effectiveness in naturalistic settings in the treatment of adult anxiety disorders." The conclusion reiterates the findings by saying "Despite some weaknesses of the original studies, the quantitative literature review of randomized placebo-controlled trials and trials in naturalistic treatment settings provides strong support for both the efficacy and effectiveness of CBT as an acute intervention for adult anxiety disorders."
Researchers believe that anxiety disorders are caused by how we think and act and the way to relieve the symptoms of anxiety is to identify and address unhealthy behaviors. Therapists teach their patients coping skills for dealing with things that scare them and make them feel upset. Coping skills are strategies that therapists can teach their patients or model for them. By employing coping skills at the onset of symptoms, anxiety disappears.
Medications For Anxiety Disorders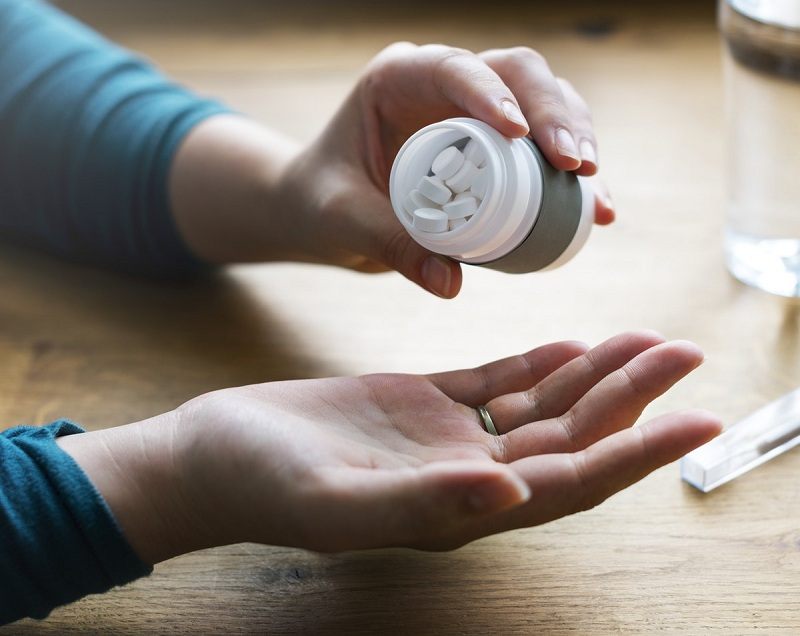 While CBT is the gold standard in therapy for anxiety, certain medications have been proven effective for reducing anxiety symptoms. The following four classifications are commonly prescribed for people living with anxiety:
Selective serotonin reuptake inhibitors SSRIs (like Paxil)
Tricyclic antidepressants (like Anafranil)
Monoamine Oxidase Inhibitors MAOIs(like Nardil)
Benzodiazepines (like Klonopin)
There are pros and cons of taking medications for anxiety. On a positive note, about half the people who use medications for anxiety report experiencing at least some relief from their symptoms. Medication for anxiety is readily available, and physicians and psychiatrists commonly prescribe them. The medication comes in a pill form which is easy to take.
On the flip-side, not everyone responds well to medication. About half the people who take them don't experience any relief at all. Patients who experience improvement with medications only receive a mild improvement in their symptoms, with about 20-40% reduction in symptoms. Some people experience uncomfortable side effects from the medication, although, they're usually fairly mild. The other deficit is that those who opt to take medication to control the symptoms of anxiety need to stay on it long-term. Once the patient stops taking the medication, symptoms will return in short order.
Working With An Anxiety Specialist
Most therapists will acknowledge that there are pros and cons to cognitive behavioral therapy for anxiety, just as there are pros and cons for medication. People who have severe cases of anxiety may need medication and a therapist that specializes in anxiety disorders.
CBT is highly effective as a short-term treatment for anxiety. The extensive research studies show that over 60% of the people who receive cognitive behavioral therapy for anxiety report having substantially fewer symptoms than before the therapy began. One of the great benefits of CBT is that once a person gains coping skills, they retain them for a lifetime. Most people appreciate the fact they can experience significant improvement in a fairly short period, generally within 12-20 sessions.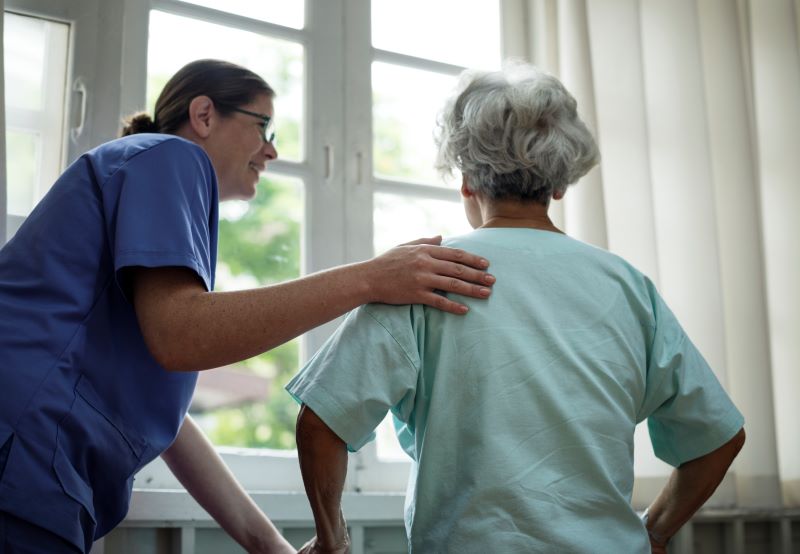 Do You Feel Like You Have An Alarm Going Off In Your Head?
As much as CBT can be helpful, there are a few cons. Cognitive behavioral therapy for anxiety requires hard work on the part of the patient because they have to learn and practice many new and challenging skills. Patients will have to face their fears by gradually confronting the situations that cause them to become anxious. The initial treatments may cause a bit of anxiety.
What Causes Anxiety?
Researchers indicate that CBT is based on the notion that maladaptive patterns of thinking and behavior cause anxiety. Typically, people with anxiety have thought patterns where they tend to think bad things are sure to occur and that they will be more severe than most other people would think they'd be. When anxiety surfaces, the affected individual may try to avoid them or practice compulsive rituals as a means for coping with them.
People living with anxiety try to escape and avoid anxious situations that make them feel uncomfortable. Since they're not able to experience some situations without feeling anxious, they get stuck in a cycle of feeling fear and trepidation and trying to cope by avoiding the situation that causes them to become anxious. CBT plays a role in helping the person think about the situation in a new way causing them to behave differently. By using coping skills, the person realizes that the situations aren't dangerous at all.
How Cognitive Behavioral Therapy For Anxiety Works
Cognitive behavioral therapy for anxiety is a set of psychological treatment techniques. The patient has to actively participate in the treatment for it to be successful. It's also helpful if patients understand what's involved in their treatment and why they need to practice coping skills. The better the therapist and patient understand the origin of the anxiety, the easier it can be treated.
Those who schedule an appointment with a CBT therapist can expect the therapist to take a personal history and assess their psychological functioning. If needed, the therapist may refer their client for a medical or psychiatric consultation. It's important to rule out any possible medical reasons for the anxiety. Most people can start CBT right away. People with serious anxiety may need a psychiatric consultation to assess whether they're at a point where therapy and medication will be helpful.
As part of the therapy, therapists will help their clients learn more about anxiety and how it manifests in their lives. Patients are encouraged to document their thoughts, feelings, and behaviors and try to identify situations that trigger their anxiety.
Working together, the patient and therapist can map out the patient's symptoms, determine the specific thinking and behavior habits that need to be changed, and determine the best techniques to relieve the symptoms.
The treatment entails the therapist coaching the patient to question themselves about the inner dialogue they have with themselves about things that make them anxious. Patients learn how to identify anxious thoughts and replace them with healthier thoughts that are based on rational appraisals of the situation. This is called cognitive restructuring which is based on the ability to form logical thoughts.
Once a patient learns to adapt their thinking and behavior, it's time to test it in the real world. They do this by exposing the patient to their fears in small doses under the guidance of the therapist. As the patient is better able to practice the coping skills, the therapists guide him or her through more challenging situations. Patients are also encouraged to practice their coping skills at home in between sessions. Patients gain more control over their anxiety the more they practice CBT techniques.
Patients living with anxiety usually find relief from their anxiety symptoms in a reasonably short time after starting CBT and medication. Some patients find that they need relapse prevention at a later date if their anxiety symptoms resurface.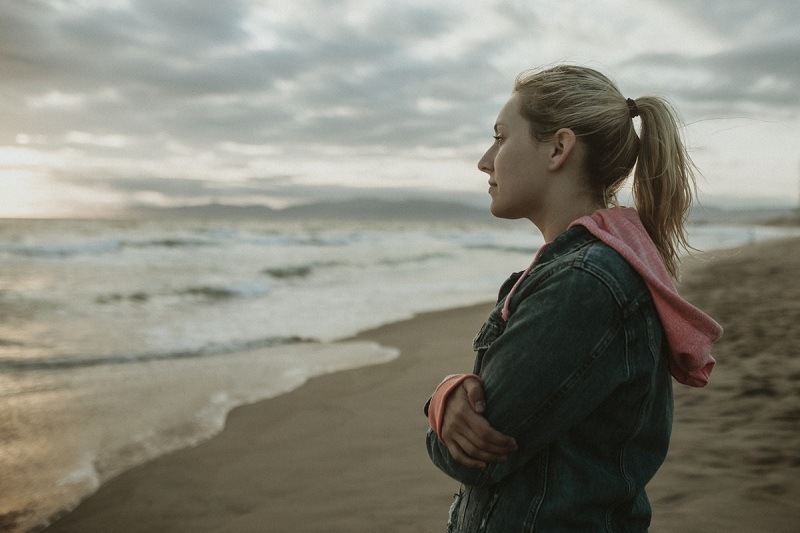 Conclusion
Whenever a therapist digs deeply into a client's past, it can bring up additional issues or disorders. Therapists may tackle these issues as they surface. Depending on the issues, a therapist may also treat the new issues with CBT or recommend adding another form of treatment. Depression and substance abuse are commonly diagnosed along with anxiety. Other disorders must be treated at the same time as anxiety. Many people need extra support between appointments, especially if they don't have family or close friends near them. Most communities offer some type of support group for patients who need extra support in between visits.
Below are some commonly asked questions on this topic:
Can cognitive behavioral therapy help anxiety?
What are CBT techniques for anxiety?
Can you do CBT on yourself?
How would a cognitive psychologist treat anxiety?
What is the 3-3-3 rule for anxiety?
What is the best therapy for anxiety?
Can CBT make anxiety worse?
How long does it take for CBT to work for anxiety?
What are CBT exercises?
How many sessions is CBT for anxiety?
Frequently Asked Questions
What is cognitive behavioral therapy for anxiety?
Cognitive behavioral therapy (CBT) is the leading form of therapy for anxiety. CBT is helpful because it allows you to play an active role in your own treatment process by replacing negative thought patterns and coping mechanisms with positive ones. CBT can help you control your thought process, learn positive coping skills, and develop a sense of confidence and control. CBT is also used as a psychological treatment for Obsessive Compulsive Disorder (OCD), anxiety disorder, and panic disorder.
How long does it take for CBT to work for anxiety?
Therapy is a highly personal and individual process, so you can't really make sweeping generalizations that apply to all people who will use CBT to treat their anxiety. So, even though CBT is proven to be highly effective, it's not possible to guarantee that a course of CBT will take the same amount of time for everyone. On average, however, people who are struggling with generalized anxiety disorder typically need to see a counselor weekly for 6-12 weeks before they make progress. Most studies have found that courses of CBT are most effective when they last for 12-16 weeks. This length of treatment program has typically seen the highest rates of success.
What are some cognitive behavioral therapy techniques?
At its core, cognitive behavioral therapy is about identifying and challenging the thought patterns that contribute to your anxiety. CBT uses a wide variety of strategies to accomplish this goal and these techniques may include journaling, therapeutic worksheets, relaxation techniques, and thought exercises. The techniques you and your therapist use will be tailored to your individual needs, but you can expect a combination of worksheets, journaling, and thought exercises to help you identify the cognitive distortions that perpetuate your anxiety.
What gets rid of anxiety?
It would be great if we could wave a magic wand that would instantly get rid of your anxiety! But unfortunately, our current advances in science and psychology have not yet shown us a way to eliminate anxiety once and for all. However, there are a few things you can do to decrease your mental and physical symptoms of anxiety. For example, current medical and psychological research has proven that caffeine and alcohol can increase anxiety. As a result, most therapists recommend that you avoid both of these substances and many people have experienced significant relief from their anxiety after abstaining from caffeine and alcohol. Regular exercise and a healthy sleep schedule has also been proven to alleviate symptoms of anxiety. So, even though these habits may not get rid of your anxiety completely, they can provide relief and lessen your symptoms.
How can I calm my anxiety fast?
If you are experiencing a panic or anxiety attack, there are a few positive coping mechanisms you can implement to decrease your anxiety. If you feel as though you're faced with an immediate threat (like preparing for an important phone call), finding something to laugh about can reduce stress and focus your mind in a positive direction. So, even if you're just laughing in your own head, thinking about a funny meme or a joke from your favorite TV show can calm you quickly. You can also employ some deep-breathing exercises to center yourself and decrease your heart rate, blood pressure, and anxiety levels. For maximum effectiveness, try using the rule of four: count to four, hold your breath in to a count of four, breathe out to a count of four, and hold empty to a count of four.
Does CBD help anxiety?
If you're on social media, you may have noticed that many people use CBD products because they claim it helps their anxiety. The Anxiety and Depression Association of America has conducted extensive research to evaluate the validity of these claims and they reported that: "There is insufficient scientific evidence to support the claim that CBD is an effective treatment for depression or anxiety. That does not mean it would not help, but there simply haven't been properly controlled clinical trials to support an indication of CBD for treating anxiety or depression. Considerably more research is required to evaluate CBD as a potential treatment for anxiety and depression."
How can I kill anxiety naturally?
Many people prefer to treat anxiety with natural remedies. So, if that's something you want to try, there are a variety of resources you can access. For example, many people find that chamomile tea helps to take the edge off. In fact, a study at the University of Pennsylvania Medical Center even tested the effectiveness of chamomile supplements in patients with generalized anxiety disorder (GAD). The study found that patients who took chamomile supplements for eight weeks had a significant decrease in anxiety symptoms compared to patients who took placebo pills. So, chamomile tea is definitely an option for treating anxiety naturally. Many people also prefer to make changes to their lifestyle and diet by increasing their amount of exercise and restful sleep and eliminating substances such as caffeine and alcohol.
What foods trigger anxiety?
Researchers at Harvard Medical School have observed that processed foods and foods that are high in sugar can increase symptoms of anxiety. They have even noticed that a sugar rush can actually mimic the symptoms of a panic attack. To avoid diet-triggered anxiety symptoms, most medical professionals recommend avoiding processed foods that are high in sugar and avoiding anything that can trigger a hypoglycemic state. Your blood sugar can also affect your anxiety, so it's important to eat regular, well-balanced meals. This will help both your mental and physical health.
Are bananas good for anxiety?
You may have heard that bananas can be good for anxiety, but it's important to understand the research behind this popular theory. Bananas may be considered a "serotonin superfood," but they aren't a magic cure for anxiety. According to physician Carly Snider, research has shown that "the serotonin found in bananas doesn't cross the blood-brain barrier which means it can't get into the brain to supplement the serotonin that's naturally produced by the body." So, eating a banana won't improve your mood in an instant; in fact, it may not do anything at all. However, bananas are yummy and nutritious, so your body will still benefit from an extra dose of fruit!
How much CBD should I take for panic attacks?
Micro-dosing on your own without the advice of a mental health professional is a risky idea. Because scientists are currently unsure if CBD even helps panic attacks and anxiety, we cannot recommend that you take a certain amount to ease your symptoms. It's also important to remember that most CBD products are largely unregulated, so the dosage of each product is not universal. If you are experiencing panic attacks, you should consult a licensed mental health professional and get their advice about medication and therapy that may alleviate your symptoms.
What supplements help with anxiety?
If you would like to try an herbal supplement to help with anxiety, it's best to consult your doctor or a licensed mental health professional to find a safe and helpful supplement. Because many herbal products are not regulated by the FDA, more research is needed to identify the risks and benefits they pose. It's especially important to consult your doctor if you are taking any other medications because certain herbal supplements can have adverse reactions when paired with other medications.
What foods are bad for anxiety?
Researchers at Harvard Medical School have observed that processed foods and foods that are high in sugar can increase symptoms of anxiety. They assert that a healthy, well-balanced diet-- including lean meats, fruits, vegetables, and unprocessed foods-- can minimize anxiety symptoms. So, avoid a lot of fast food, junk food, and sugar!
What can I eat to calm my nerves?
Unfortunately, there is no such thing as a superfood that instantly calms your anxiety. But eating healthy, well-balanced meals that include lean meats, fruits, vegetables, and unprocessed foods can promote mental and physical wellbeing. When you put these foods into your body and eliminate processed foods that are high in sugar, you're creating a healthy environment for your mind and body and decreasing the likelihood of a diet-triggered anxiety attack. Studies also show that salmon and chamomile promote brain health and this can decrease your levels of anxiety.