What Does An Art Therapist Do And Can They Help Me?
Updated March 06, 2020
Medically Reviewed By: Lauren Guilbeault
From the earliest cave paintings and petroglyphs, people have used art as a means of self-expression to communicate thoughts and ideas. Over time, art has evolved in many ways. Individuals in various parts of the world eventually discovered that they could use art to successfully to uncover the mask of hidden thoughts and emotions which could be used to regain a sense of wellness.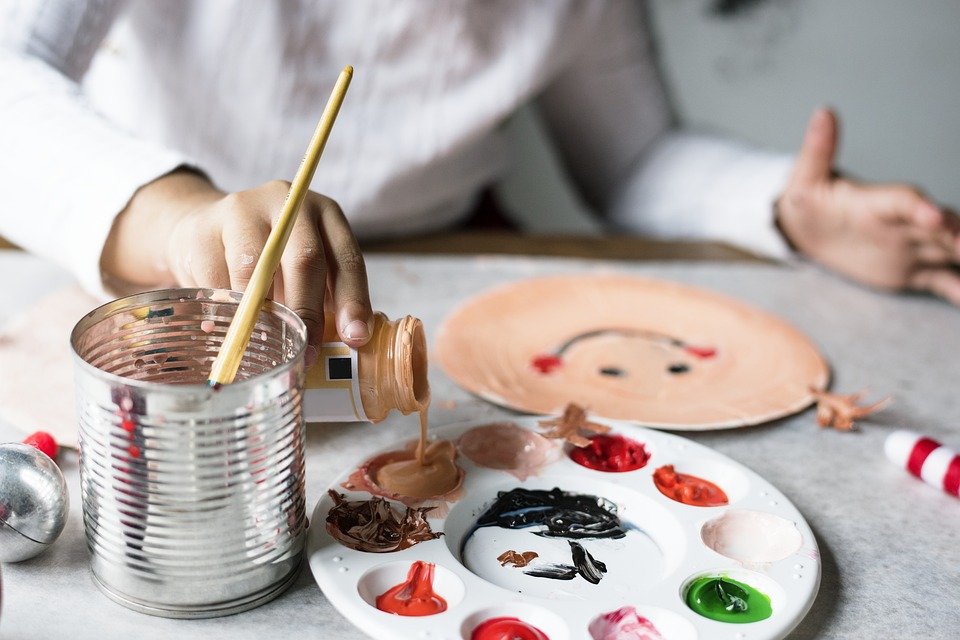 Source: pixabay.com
Soon, art and therapy collided in a positive way that soon evolved as a treatment modality for a variety of therapeutic needs. Today, art therapists work in a variety of health and community settings to treat a host of mental health disorders. It may surprise you to learn that you don't need to be mentally unwell to benefit from art therapy. Art therapists often work with clients who just need a little help in dealing with daily stressors and those who desire to achieve a higher level of personal fulfillment.
The Evolution Of Art Therapy
The earliest paintings and rock carvings that have been found often depict how people in past civilizations lived, worked, and worshipped. Art continues healthy to be a form of self-expression today.
During the 1940s, art therapy began to rise and develop as a therapeutic discipline in Europe and the United States. Adrian Hill, a British World War I veteran, discovered art therapy by accident as he spent many days drawing while he was convalescing in a tuberculosis sanitorium. Hill was the first to coin the term "art therapy" in his book entitled, "Art Versus Illness."
Edward Adamson built on Hill's work, using it in mental health hospitals. Adamson encouraged patients to create art for self-expression which wasn't interpreted by clinicians. He collected over 100,000 pieces of art and put it on display to increase understanding of mental health disorders.
Psychologist, Margaret Naumburg was one of the first U.S. pioneers in art therapy. Naumburg encouraged her patients to use free association to release their unconscious thoughts and feelings, which she believed were representative of symbolic speech. Her patients interpreted and analyzed their results.
Dr. Edith Kramer was another American pioneer in art therapy. Austrian-born Kramer founded the first art therapy program at New York University in 1944.
The greatest time of growth for art therapy occurred during the mid-1950s, where it gradually became accepted as a beneficial clinical discipline effective for all types of growth in children. Today, art therapy is important as a tool for assessing and treating children of all ages.
What Should I Look For In An Art Therapist?
By having a better understanding of what's required to be an art therapist, it's easier to evaluate whether an art therapist may work for you.
An art therapist is first a mental health professional before they are an artist. A qualified art therapist will have many skills and abilities that transcend the therapeutic and art arenas.
With regards to education, the minimum education level for an art therapist is a master's degree in art therapy from an AATA-accredited (American Art Therapy Association) program. Depending on where they practice, art therapists may also be required to obtain state licensing, AATA certification, or both.
The practice of art therapy requires education in human development, counseling theory, therapeutic techniques, and human development. On a personal level, art therapists must be emotionally stable individuals who are naturally empathetic and sensitive to the needs of others.
It's not necessary for art therapists to be gifted artists on their own accord. Helping and healing others using art therapy requires art therapists to have a foundational understanding of visual art. You should expect art therapists to have experience with various art mediums such as painting, drawing, sculpture, pottery-making, and other art forms. Art therapists should be able to explain to you how they guide their clients through the creative process and how it works to improve well-being.
Where Do Art Therapists Work?
Art therapists work in many different therapeutic and community settings. Here are 15 of the most common settings for art therapy treatment:
Medical and psychiatric hospitals and clinics
Outpatient treatment facilities
Schools including colleges and universities
Shelters
Correctional institutions
Nursing homes and assisted living communities
Halfway houses
Residential treatment facilities
Private practice
Rehabilitation care units
Wellness centers
Forensic institutions
Clinical research facilities
Detention centers
Crisis centers
Art therapists can work anywhere there is a need, including at a patient's home.
What Does An Art Therapist Actually Do?
Art therapists sometimes work alone. Mental health disorders are often quite complex and difficult to treat successfully and with long-term positive results. For this reason, art therapists more commonly work as part of a multi-disciplinarily team that may include some combination of doctors, nurses, rehabilitation staff, social workers, and teachers.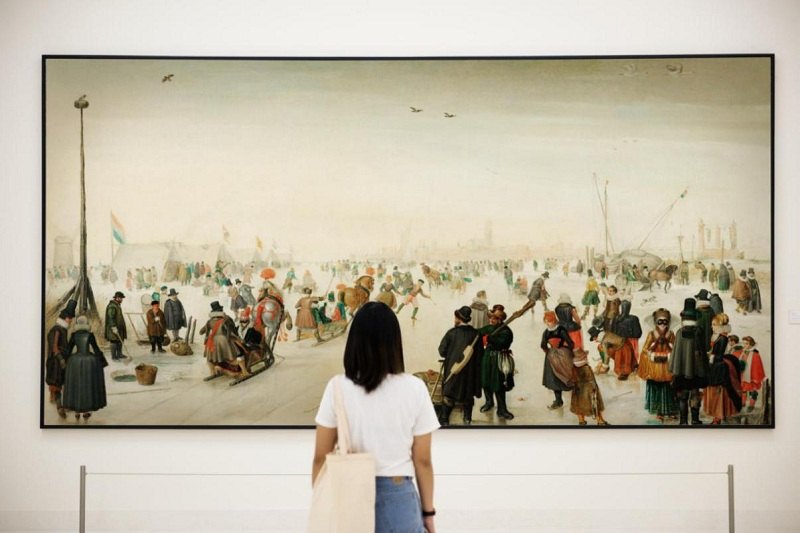 Source: rawpixel.com
Just as it's important to understand what an art therapist does, it's important to know what they don't do. An art therapist doesn't teach art and doesn't critique the patient's art.
Using some type of art therapy project, an art therapist guides patients to discover underlying messages within their art. Therapists then combine the results with psychotherapeutic counseling techniques to foster self-awareness, build coping skills, process information, improve relationships, and promote personal development.
Art therapy is often successful in treating complex disorders when it's combined with other treatment modalities.
How Does Art Therapy Work?
Art therapy works in two distinct ways. Art therapists may use it as a way for patients to express themselves freely much as Hill and Adamson did in the 1940s. Art therapists guide the activities, but they don't critique the patient's work or attempt to analyze it. It's merely a way for patients to turn their feelings and emotions into an art form.
The second way that art therapy proves beneficial is to use for the art therapist to choose an art project that allows the patient to create art while thinking about the process and the medium. This form of art therapy helps people develop the skills that increase their cognitive ability, increase awareness of themselves and their interactions with others, and use art as a coping mechanism.
There is an infinite number of ideas for art therapy projects. When interviewing an art therapist as a potential provider, ask for some examples of the art therapists favorite projects and why he or she thinks they're helpful.
How Do I Know If An Art Therapist Can Help Me?
According to the American Art Therapy Association, art therapy is useful as a form of psychotherapy for those who experience trauma or illness, as well as those who desire a sense of personal fulfillment and those who struggle with life's daily problems and frustrations.
Art therapy can be especially helpful for such issues as:
Medical impairments
Educational difficulties
Developmental disorders
Psycho-social impairment
Trauma-related issues resulting from neglect, abuse, combat, or natural disaster
Traumatic brain injury
Cancer
Depression
Autism
Anti-social personality disorders
Dementia
Severe stress and anxiety
Grief
Behavioral disorders in children
In addition to treating individuals, art therapists also work with couples who need help with emotional conflicts and families that need help with healing relationships.
What To Expect From Art Therapy
Art therapy is a treatment program that assists patients in improving or healing their mental and emotional wounds, restore prior functioning, and improve their personal feelings of health and well-being.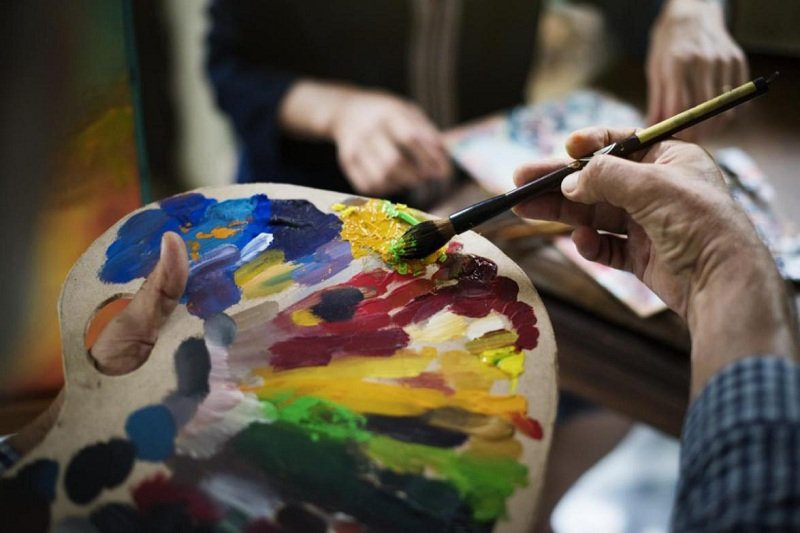 Source: rawpixel.com
Most people find that art therapy is an enjoyable activity that helps them understand their emotional conflicts, improve their social skills, decrease their anxiety, improve their self-esteem, and manage other disorders such as addictions.
You wouldn't emerge from art therapy as an amazing artist if you didn't have the skills when you began treatment.
Final Thoughts On Working With A Qualified Art Therapist
Art therapy is a type of treatment that can be used alone or in conjunction with other treatments for a wide demographic of people and can be applied to a countless array of illnesses, disorders, and afflictions.
Art therapy is one of the only treatment modalities that can be successfully used with very young children, adolescents, adults, and senior citizens dealing with the many challenges of their lives.
Art therapist practitioners treat a range of patients from those who desire a higher quality of life to those who struggle with addictive disorders and complex psychological issues. Art therapy works well as a stand-alone therapy and as a component to other physical and mental health treatment programs.
Potential patients will find a host of qualified art therapists, often among a variety of settings that exist right within their own community. Many insurance companies willingly cover art therapy treatments. One of the reasons that art therapy is readily acceptable by insurance is that it has proven benefits without being invasive, harmful, and it doesn't produce negative side effects.
Most people find that art therapy is fun and enjoyable because they see the benefits of their hard work even though it doesn't feel like hard work.
Perhaps what is most beneficial about art therapy is that patients have the opportunity to take their artwork home to remind them of the useful skills they learned on their way to recovery. In this way, the positive effects of art therapy last for a lifetime.
---
Previous Article
What Is Cognitive Behavioral Therapy? Definition And Applications
---
Next Article
What Is Family Systems Therapy?
---
The information on this page is not intended to be a substitution for diagnosis, treatment, or informed professional advice. You should not take any action or avoid taking any action without consulting with a qualified mental health professional. For more information, please read our
terms of use.