In this article, we'll review the symptoms of Generalized Anxiety Disorder, what causes it, and treatment you can seek if you feel you may be experiencing symptoms from this disorder.
Do I have Generalized Anxiety Disorder? You may have asked yourself this question time and time again, wondering why you feel so lifeless or anxious. You might have wondered why you can't concentrate like you used to or are bored with something you used to love.
You may think to yourself, "What is Generalized Anxiety Disorder?" or wonder how it's different from regular, everyday anxiety. You may struggle to wrap your head around something that feels so out of your control. You might be wondering what's causing your anxiety or why you can't get it to go away.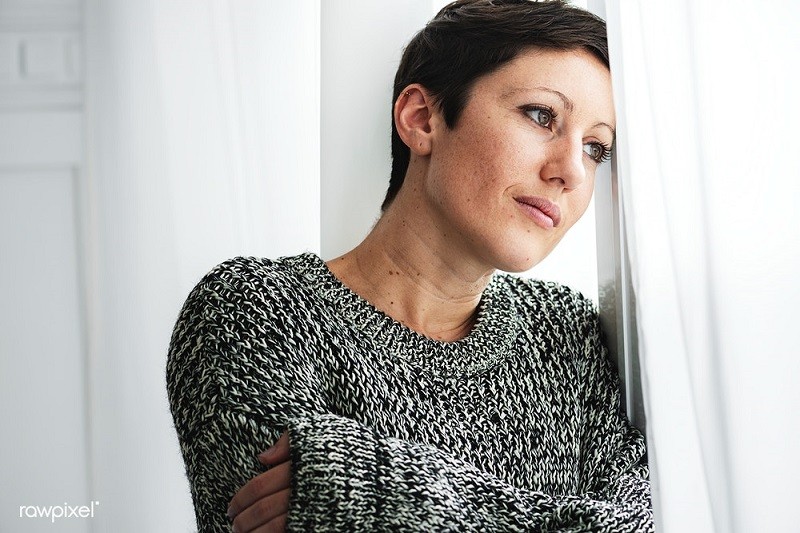 Anxiety Doesn't Need To Take Over Your Life - You Are Not Alone
Or maybe you've never even heard of Generalized Anxiety Disorder. Maybe you've only noticed that for months or even years that you simply haven't been yourself. You've felt like a shadow of your former self but have simply accepted that this is your new "normal." You've convinced yourself that you're fine in fear of admitting that something is wrong. By doing this, you're setting yourself up to continue living life as a daily struggle, simply making it through each day rather than fully enjoying life.
If you're feeling more than passing moments of anxiety, which affect everyone at certain times in their life, and have simply learned to live with incessant worry, you may be experiencing Generalized Anxiety Disorder symptoms.
What is Generalized Anxiety Disorder or GAD?
According to the Anxiety and Depression Association of America (ADAA), the definition of Generalized Anxiety Disorder in the simplest sense is persistent, excessive, and unfounded worry that is experienced on more days than not for a period of at least six months. In other words, it is a sense of anxiety or dread that does not stop when a certain experience or action is overcome or completed (as with regular anxiety) but rather continues no matter what you happen to be doing, or if you've seemingly eliminated the source of the worry. It interferes with your ability to carry out daily tasks at home and at work and can have a severely negative impact on relationships.
One of the most notable aspects of Generalized Anxiety Disorder is that it appears to stem from innocuous or insignificant sources. Suddenly you find yourself with inexplicable feelings of anxiety and tension and are unable to shake them. It's as if you are viewing life through a new perspective and can no longer successfully manage the stressors of everyday life. Instead, you find yourself in a constant cycle of worrying and trying to identify and cope with your most recent source of dread-whether there actually is one or not. Individuals experiencing this disorder will find reasons to worry despite their life appearing without major causes of stress or tension and be unable to accept that there isn't a reason to worry.
Because of its severity, Generalized Anxiety Disorder is often not something you can tackle on your own. It usually requires professional treatment to control and eventually overcome, so that you can return to a more normal emotional state. Without proper tools and resources, it can be exceptionally difficult to know what treatment methods may be most effective in combating your experience with Generalized Anxiety Disorder and can lead to a greater sense of hopelessness.
Generalized Anxiety Disorder Symptoms
Generalized Anxiety Disorder can present itself differently depending on the person experiencing it. Some people may find they experience all the symptoms attributed to it, while others may only experience one or two. In either case, here is the list of symptoms currently associated with this anxiety disorder, according to the Mayo Clinic and ADAA:
Mental
Persistent and obsessive worrying
Worry or dread about something that is far worse than the situation realistically calls for
Inability to "set aside" worry and focus on something else
Inability to make decisions
Constant obsession over situations and thinking of every negative conclusion they could come to
Restlessness or feeling constantly on edge and unable to relax
Lacking ability to concentrate or having your mind go blank
Physical
Fatigue and lacking your normal amount of energy
Irritability without cause
Muscle tension
Trouble falling or staying asleep
Trembling or feeling twitchy
Sweating
Nausea or other digestive issues
Headaches
These Generalized Anxiety Disorder symptoms show how this disorder differs from the anxiety everyone experiences as a normal part of life. That anxiety passes after the source of the anxiety is eliminated (such as a medical procedure or the wait until a paycheck is deposited). These moments of anxiety have a clear beginning and end, unlike Generalized Anxiety Disorder, which persists despite no apparent reasons to.
For those experiencing these symptoms, while a bit cliché, recognizing that they are not a part of a normal, healthy life is imperative to healing. If you are living with any of these symptoms and have been for over six months, it may be time to consider that with help you don't need to continue to do so. Resources are available, and it's important to seek them out rather than continue to live with excessive anxiety.
Causes of Generalized Anxiety Disorder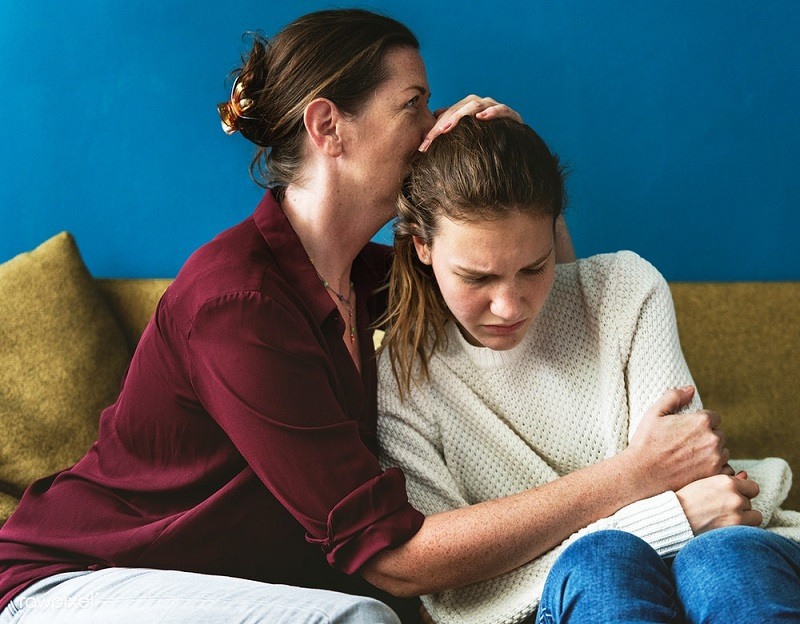 Today, the exact cause of Generalized Anxiety Disorder is unknown. Like many mental health disorders, there doesn't seem to be a general type of person inclined to experience this disorder, but certain circumstances and risk factors are thought to contribute to its formation. Additionally, the onset of this disorder is generally gradual and can take place over the course of years as symptoms worsen.
Currently, risk factors for or potential causes of generalized anxiety include:
Genetics or family history of anxiety
Certain personality traits (such as timidity or lack of confidence-traits that cause someone to overthink situations or doubt their ability to handle them)
Extended exposure to stressful or traumatic experiences (particularly instances of abuse)
Biological sex
Brain chemistry
The level of which each of these risk factors and causes contribute to generalized anxiety disorder is still unclear. However, being aware of them can be helpful in diagnosing the disorder and determining plans for how to treat it.
Something to note is that according to a statistic from the ADAA, women are twice as likely as men to be diagnosed with Generalized Anxiety Disorder, which supports the current theory that a person's sex can play a role in the likelihood of developing it. Mental health professionals believe this proclivity for women to be diagnosed with generalized anxiety stems from a few factors.
One is the different hormonal make-up of women compared to men, which can affect emotional responses to situations. The second is that women typically feel a greater responsibility to ensure the well-being of those around them and put more pressure on themselves to take care of family and friends
This pressure can often trigger anxiety if women feel they aren't living up to the expectations placed upon them whether they're real expectations from people in their lives or not. Finally, women are generally more likely to come forward about feelings of anxiety and ask for help than men, meaning there could be a higher percentage of men living with the disorder that simply doesn't talk about their anxiety or seek treatment for it.
Unfortunately, at this time, there is also evidence that an individual can develop Generalized Anxiety Disorder without any identifiable cause. Because there is no one fully confirmed cause, it's essential for individuals to receive professional, individualized treatment to have the best chance of successfully managing the disorder.
Generalized Anxiety Disorder Tests and Self-Assessments
If you are experiencing symptoms of chronic, long-term anxiety and believe you could have Generalized Anxiety Disorder, there are questionnaires you can take to help you assess the severity of your anxiety. These tests are not a substitute for a professional diagnosis or treatment plan but can give you the insight you need to take the first step towards recovery.
Plus, these assessments can help you put your feelings and experiences into quantifiable statements that can start a dialogue with a professional who can give you the help you need. You can find assessments on the ADAA website and other online mental health resources to help get you started on your search for treatment.
Treatment for Generalized Anxiety Disorder
Unlike the anxiety everyone experiences in their lives, people struggling with Generalized Anxiety Disorder most likely will not be able to manage or overcome it on their own. In some cases, it takes people years to manage the symptoms and learn what best works for their situation. Seeking professional treatment can help you identify what is helpful or not more quickly.
There are multiple ways to treat Generalized Anxiety Disorder, and with the guidance of a professional, they can be used separately or together to create an individualized treatment plan that offers the best chance of successfully managing chronic anxiety. They are:
Psychological treatment: Perhaps the most widely-used treatment for Generalized Anxiety Disorder, working one-on-one with a professional therapist is often the most effective treatment for this disorder. It can include a variety of psychological techniques, including cognitive behavioral therapy and a purposeful exposure to whatever the perceived source of anxiety is. This means that the therapist works with the patient to help them face what they are anxious about in a controlled environment, assess whether or not the source or situation is actually realistic, and then attempt to transform anxious thoughts into positive ones. While a long process, it is generally very effective in helping people with Generalized Anxiety Disorder realize that the feelings they are experiencing don't come from reality and don't control them.
Relaxation or meditation: Often used in conjunction with psychological treatment, relaxation or meditation techniques, such as rhythmic breathing or positive visualization, supplement professional treatment sessions. They are designed to be used anytime someone with chronic anxiety needs them and are meant to help them manage the anxiety in a more positive and constructive manner.
Self-help: Similar to relaxation and meditation, self-help can be a great supporting tool in an overall treatment program. For most it can include making an effort to identify what triggers their anxiety so that they're better able to control their response to it, meeting with others who have Generalized Anxiety Disorder and sharing experiences and learning more about the disorder.
Family support: An important part of treatment for this disorder it supports from the family of the diagnosed individual. Because generalized anxiety distorts reality and can lead to difficulties making decisions in those experiencing it, having family members join in the treatment plan, offer an outside perspective on the individual's symptoms, and act as secondary support to the professional they're working with can significantly impact the success of a treatment program.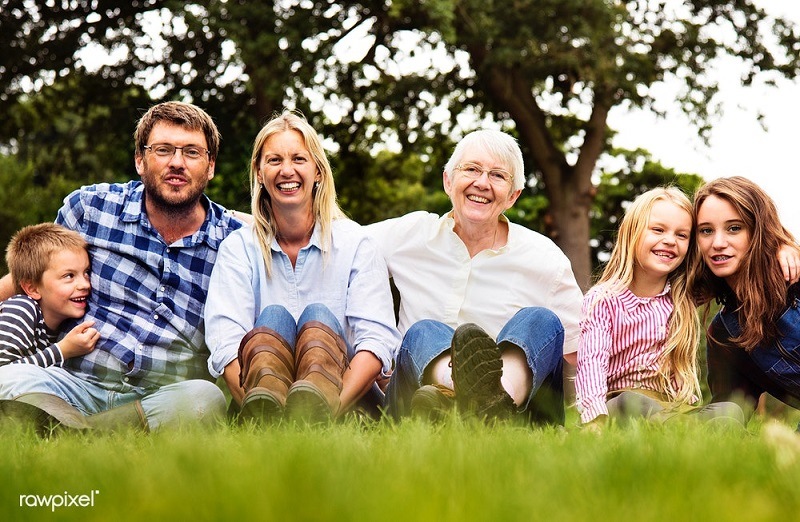 Anxiety Doesn't Need To Take Over Your Life - You Are Not Alone
Generalized Anxiety Disorder treatment is no small feat. It takes time to manage the disorder and begin to return to a regular level of anxiety. That's why it's important to reach out to a professional for help. They have the resources and knowledge to help you manage your anxiety. If you think you're experiencing Generalized Anxiety Disorder don't hesitate to get professional treatment-it doesn't need to control your life any longer.
Frequently Asked Questions (FAQs)
What are the causes of generalized anxiety disorder?
Generalized anxiety disorder is not caused by something specific, but is the result of a complex interaction of various factors. These factors can be both biological and environmental, but just because somebody exhibits these factors, does not mean that he or she has a generalized anxiety disorder. Similarly, while anxiety can run in families, it is not guaranteed to be present. Healthy living is still possible for those experiencing generalized anxiety disorder. Risk factors for anxiety disorders can include the following:
Genetics, or if an individual's family has a history of anxiety
Environmental factors, such as a person's upbringing

Other examples include traumatic events, such as abuse or witnessing a horrible event

Personality traits, such as being timid or lacking self-esteem
You can also consider physical symptoms and anxiety symptoms of anxiety disorders like generalized anxiety disorder. Physical signs can sometimes be easier to notice. The physical symptoms of GAD include:
Fatigue and loss of energy
Insomnia or sleeping too much, or general trouble sleeping
Aches and pains
The anxiety symptoms of GAD can include:
Obsessive worrying
Indecision
Difficulty concentrating
Can general anxiety disorder be cured?
While general anxiety disorder is not something that can necessarily be cured, people can overcome and better manage their anxiety through various treatment options and support networks. Collaborating to help a doctor find treatments that work for you is recommended. The presence of an anxiety disorder does not prevent healthy living. People with general anxiety disorder can receive proper health care in the following ways:
Relaxation techniques

People with general anxiety can try to find hobbies or other daily activities to relax their body and mind. These can include meditating, adopting and caring for a pet, talking with friends, and a whole host of simple but effective other relaxation methods. It is not easy to follow through with these techniques; however, if you believe in yourself, then you can work to reduce anxiety and worry in your life gradually over time.

Diagnosis treatment

There are various diagnosis treatment options that people can opt for when dealing with anxiety. One of the best methods is cognitive behavioral therapy (CBT). CBT is a type of talk therapy in which a medical provider can help you overcome your anxiety by talking about your life. CBT is a patient-driven technique, and anyone concerned about being forced to talk about uncomfortable topics can start out slowly with simple topics. Talk therapy is an effective step toward healthy living for those with any anxiety disorder, especially disorder ptsd.
What helps severe anxiety?
The best way to help yourself with severe anxiety is to schedule an appointment with your medical provider. Working with a health care professional will help your doctor find a treatment plan that works for you. They can use their medical experience to help you find the best way to reduce any type of anxiety, such as compulsive disorder or any disorder obsessive in nature if applicable.
What helps anxiety naturally?
If anxiety disorders, such as obsessive compulsive disorder or panic disorder, are severely impacting your way of life, then consider a few helpful practices that can benefit your mental health. First, partake in a hobby that is relaxing and mindful. For example, start writing journal entries daily and describe your feelings. These entries do not have to be lengthy, and the journal is there for you to take a break from your anxiety and worry even for a little while. Another way to try reducing anxiety is by adopting a pet. Having a dog, cat, bird, or even snake to take care of may help you to focus less on your worries and more on your pet's needs, which may also lessen disorder ocd.
How can I calm my anxiety fast?
You can calm your anxiety quickly by paying attention to your mental health during an episode of anxiety. When you feel stressed or anxious about something, take a deep breath. No matter where you are, take a moment to yourself and breathe. If you can, try to find a quiet place. If you are in a social situation, try talking to somebody in the room who you trust. Respecting your mental health means that sometimes you will not be able to calm anxiety as quickly as you would like, and reminding yourself that you are doing the best you can. Nothing, like embarrassment that comes from not calming anxiety as quickly as you may wish, is worth sacrificing your mental health. Try to breathe and work through anxiety at your own pace.
What deficiency causes anxiety?
Research suggests a common deficiency that could be linked to anxiety is a lack of vitamin D. In a 2017 study, researchers concluded that by taking vitamin D supplements, the participants' depression and anxiety improved. A health care provider should be able to help determine if you could have a vitamin deficiency.
Which fruit is good for anxiety?
Since some experts believe that anxiety is correlated with a decreased number of antioxidants, the best fruit to eat for anxiety is those that are rich in antioxidants. According to the USDA, fruit with high antioxidants include the following:
Apples
Sweet cherries
Black plums
How can I control my anxiety without medication?
You can try controlling anxiety disorders (such as compulsive disorder, panic disorder, and other stress disorders) without using medication by talking with family or friends. They are often the best resource you already may have at your disposal. It can be difficult to face anxiety disorders while feeling alone, so honestly consider if you have people in your life who could help, even just as a friendly ear.
What can happen if anxiety is not treated?
If anxiety, such as obsessive compulsive disorder, is not treated, it could have a negative impact on your life. If you are constantly feeling worried or nervous for a long time, your mental health can be negatively affected. Maximizing the happiness you feel with your loved ones is a great goal to work toward. One perspective to take to manage your anxiety is keeping an open mind to various, diverse treatment options and working to stay open and honest with the people in your life.
What is the best mood stabilizer for anxiety?
When considering mood stabilizers, there are many factors in play. To get the best result, you should consult with your doctor and discuss with them which mood stabilizer can benefit you in the long run.