Human beings are social creatures by nature. No matter how much we think we'd prefer to be alone, human beings have an innate need to be around others. The Internet has provided a valuable tool that helps connect individuals, including those who may never have met otherwise. So it's no surprise that there is a growing phenomenon of chatting with strangers. The biggest issue with this seemingly innocent phenomenon is safety: is chatting online with strangers actually a safe practice?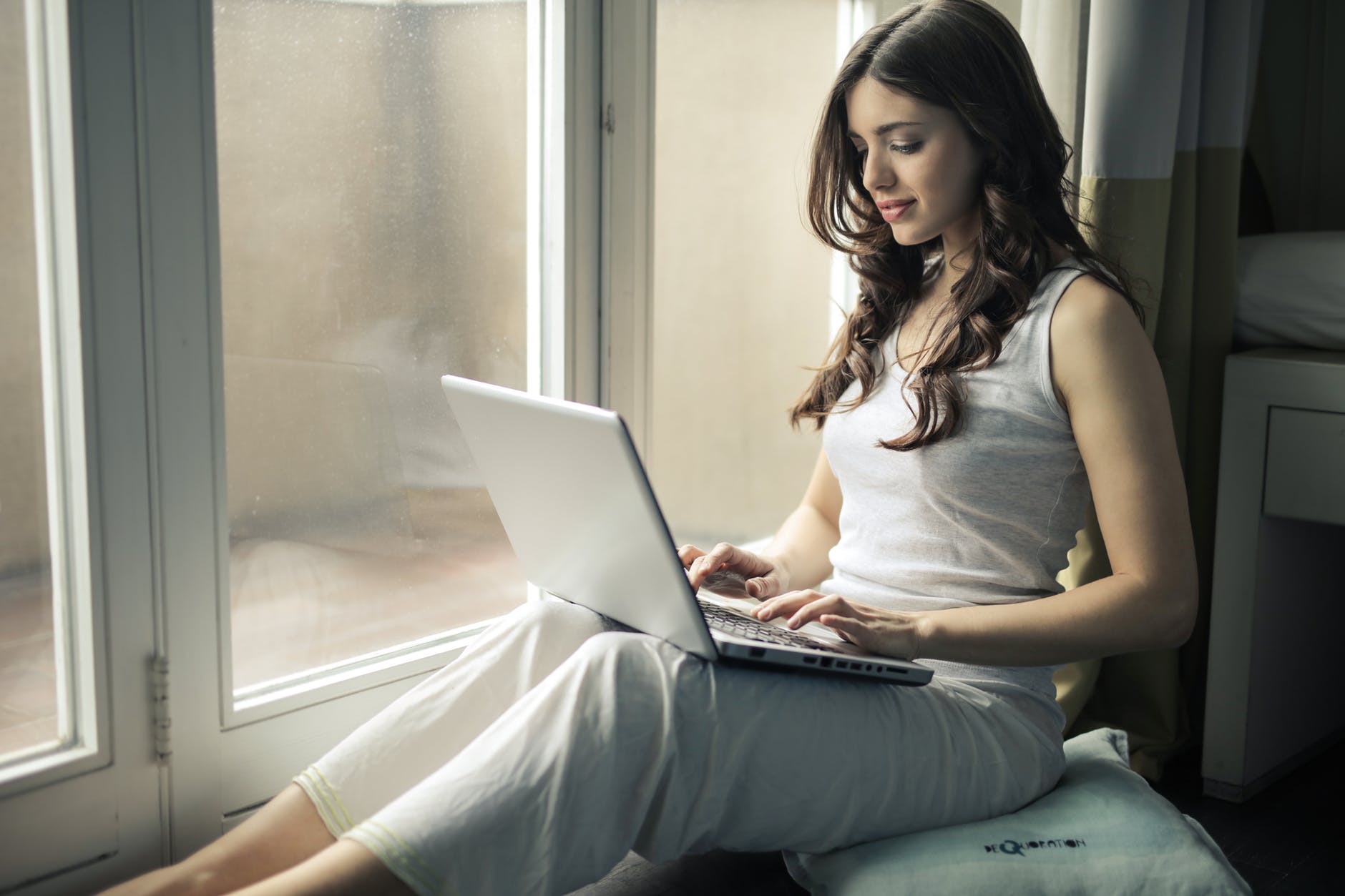 This website is owned and operated by BetterHelp, who receives all fees associated with the platform.
Source: pexels.com
There are many reasons for chatting with strangers. It could be as simple as wanting to meet someone new or as complex as needing to work through a major personal problem anonymously. The influence of social media has broken down many barriers and concerns about talking to strangers that we were taught as children. Talking to strangers is something that Internet users of all ages are engaging in, whether they are teens or adults. While studies have found that 9% of teens have online friends that they or their friends do not know in real life, nearly 40% of adult relationships start online, indicating that a large percentage of adults are also talking to strangers online, whether that is through social network sites or targeted dating sites.
With the increasing amount of data shared online, safety even without chatting with strangers is a real concern. The good news is, while it may be fun to chat with strangers online, there may be deeper issues behind the desire to do so, and addressing these deeper issues can reduce the urge to chat with strangers. Reducing online social interaction may subsequently minimize the risk of encountering danger, experiencing a security breach, or coming across other online hazards.
Chat With Strangers?
Most people know that giving away your home address or saying too much about your personal life is a big risk and that you should avoid it. Parents are encouraged to be vigilant about not letting their children use the Internet without adult supervision. There are also a growing number of apps and services to monitor a child's web activity or to prevent them from accessing certain websites without an adult's authorization.
Chatting with strangers is common among adults, who are still susceptible to bullying. There are some alarming facts regarding online abuse, such as internet predators who often befriend their victims in an online chat. Young adults often share nude photos of themselves, oblivious to the threat of public exposure. About 40 percent of young adults and teens have experienced instances of online abuse or harassment. It can be a scary place, which may lead you to wonder: why take the risk
Why Do People Chat with Strangers?
The answer is quite simple: happiness! Human beings are social animals, and the more friends we have, the better we feel—even if those friends might include weak ties developed online. To avoid going places or meeting new people is to isolate oneself from a thriving society. The internet provides new opportunities to meet this basic human need, and chats are becoming a "normal" way for people to socialize. When a person is isolated, they can miss out on opportunities, forget how to be civil and have a good conversation, and they may even begin suffering from depression.
When a depressed person does finally reach a point of wanting to connect with others and seek some form of companionship, chatting with strangers allows them to develop strong ties to others, and get some feedback on their life and current situation, without the commitment and possible fear involved in friendship or therapy. This is one of the biggest attractions of chatting with strangers: everyone has their own background and experiences. The more we can interact with other people, the more we can learn about the way that the world works and possibly how other people have navigated the trials that we find ourselves in, regardless of distance. While some problems may seem unique to you, many problems are more universal than we realize, and knowing that we are not alone can be very comforting.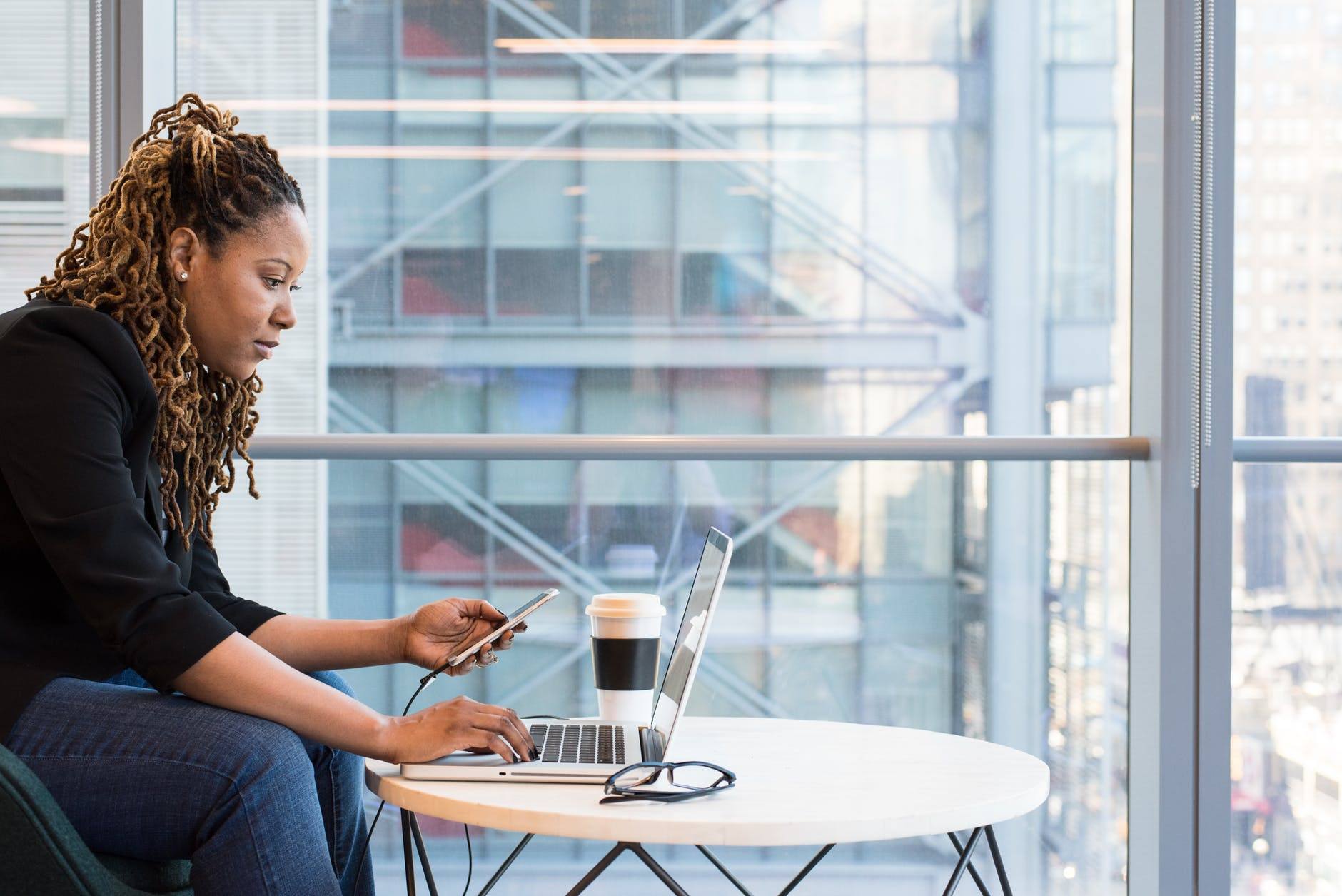 Source: pexels.com
The concept of anonymity is also important. If the thing that a person is struggling with is very personal or private, they may be reluctant to speak to someone in person—even a licensed professional. Talking about one's problems often seems easier when firmly ensconced behind the seeming "safety" of a screen name and an online avatar.
Is Chatting Online Safe?
As mentioned above, many of the online dangers that we often associate with children can also befall adults, though it depends on the platform. For example, some social websites targeted at adults make it more difficult to report unwanted behavior, and administrators may not be as interested in or as able to ban users over reports. Still, adults always have the option of leaving websites whenever they run into trouble.
The important thing is to make sure that the abusive user cannot carry their actions off of the website. Refraining from giving out personal information, including phone numbers and emails, can help keep any online bullying you encounter online. Another thing that adults can learn from online safety guidelines for children is to be very careful about what photos you post. The backgrounds of photos may inadvertently give information that a potentially dangerous person may be able to use to find someone. Most social websites will allow avatar pictures to be things other than an actual photo of the user and may even provide stock images that they can use.
Unfortunately, adults are potentially more dangerous than younger users and may engage in advanced tactics like computer hacking or tracking. Fortunately, these can usually be avoided by refusing to download any attachments sent from people that you don't know in person. Those particularly concerned about their computer address being deciphered can avoid this by using a VPN. These tools re-route your computer's signal through remote locations so that people can't accurately identify the location of your computer.
Many tech-savvy adults are also careful to take less technologically advanced precautions like covering their webcams or mobile phone cameras when not in use. This prevents hackers who work their way into webcams and can turn them on and view them remotely.
By following commonsense guidelines for internet safety, most social websites can be safe places for adults to talk to others about their problems. However, you should still be cautious when seeking a good place to look for effective connection and support; after all, when you're talking to strangers, you're simply speaking with a random human being who you know little to nothing about. It can be difficult to know whether you can trust an unknown person's advice or whether the advice that they are giving is worth listening to. This is particularly true of the "chat with strangers phenomenon," because the emotional distress that you are willing to address may cloud your judgment and make you more vulnerable to hostile online activity, from bullying to hacking.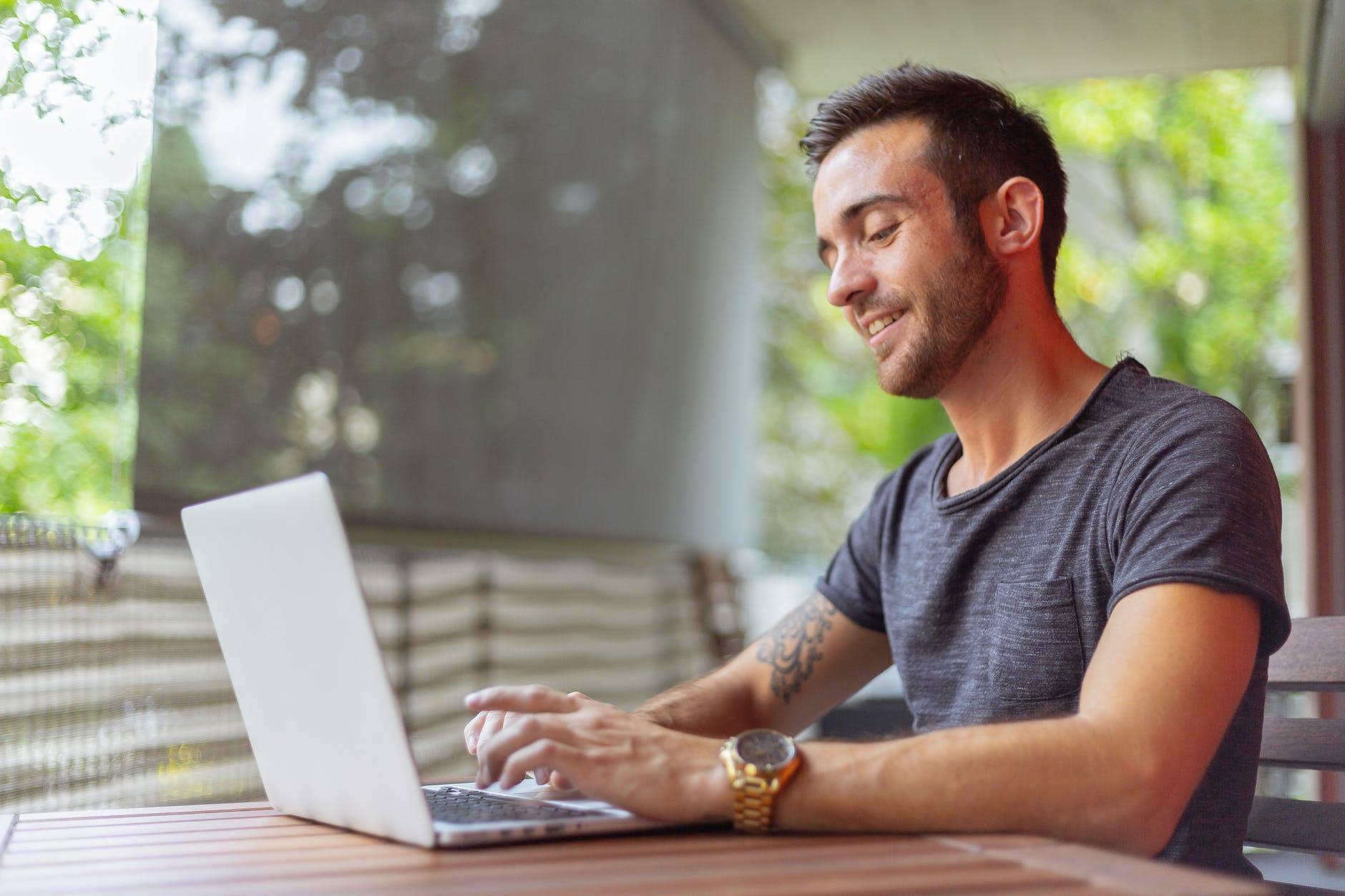 Source: pexels.com
Chat With Strangers
One of the biggest thrills of chatting with strangers is getting to talk to someone new, who you may not have ever met otherwise. However, this doesn't have to be limited to being online. There are several other ways you can meet new people and possibly even make new friends and develop strong ties, just as much as you would with someone with whom you share private, personal information with online.
Volunteer
Volunteering at local organizations is a great way to meet other people who care about similar issues that you are passionate about. In addition, you get to give back to your community, which can have a positive impact on your mental health, and is often recommended to people by mental health professionals after they have gone through the process to find a therapist.
Attend Courses
Attending courses helps you meet other people that are interested in the same topics as you. Meeting new people here tells you there is already a shared interest that can help foster your relationship, instead of trying to strengthen weak ties forged on sites or in activities that do not join shared interests.
Join Clubs
Like courses, joining clubs can help you find other people whoshare your interests. Clubs can help you meet new people quickly, while also enjoying an activity you are interested in—either way, you get to enjoy a positive experience.
BetterHelp Can Help
There are so many different reasons you may be talking to strangers. It could be that you want to discuss personal issues anonymously, you are lonely, you are looking for someone to listen, etc. All of these reasons are completely valid, but the feedback and advice you get back may not be sound, healthy, or helpful. In an effort to help individuals feel more comfortable seeing a counselor, online counseling was born. Online counseling allows you to find a therapist online who specializes in your issues or needs, and discuss those needs with your counselor via messaging, chat, phone, or video. It's basically all of the benefits of talking to strangers online, but with someone who is licensed to help you work through your problems and personal issues without the fear of undergoing prodding or tests; therapy online is designed in create a comfortable, safe atmosphere in which to divulge your wants and needs.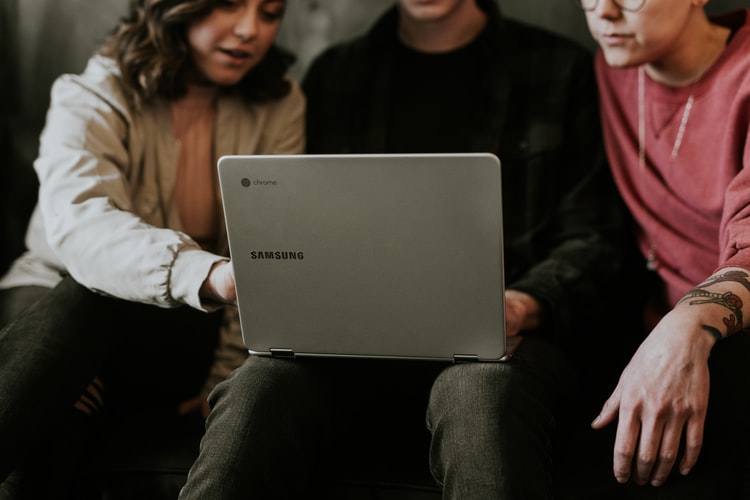 Source: unsplash.com
BetterHelp has helped hundreds of thousands of individuals get the help they need online with their online counseling service. All of the counselors are licensed and certified, meaning they are qualified to help you change your thinking patterns, cope with stress, and find practical solutions to the challenges you are facing. The online nature of counseling allows for complete anonymity and, once you find a therapist you like, therapy can be accessed from the comfort and privacy of your own home. Read what others have to say about their experience with BetterHelp counselors below.
Counselor Reviews
"Chris was an excellent counselor who helped guide me through some pretty big life decisions, including, but not limited to, making a serious career transition, salvaging friendships, and relationship matters. I highly recommend him as a counselor. He was open, friendly, professional, and relatable."

"Kristen helps me to see my life and myself from a different perspective. I tell her about my experiences, and she is able to hone into another side of the story that I couldn't get working things out on my own. And I had tried for a very long time. As someone particularly skeptical of counseling in general, it has been refreshing to speak and work with someone who genuinely recognizes that I am seeking help but reluctant to take it. Her patience and consistent inquiry have been the greatest asset for me, and I appreciate my time with her."

Moving Forward
It's no surprise that individuals have a curiosity about other people and want to connect with them. While this can have many benefits, there are also many disadvantages and safety concerns that come with chatting with strangers. You can work together with a BetterHelp counselor to get to the bottom of any underlying issues prompting you to engage in this somewhat risky behavior and improve the overall quality of your life. Take the first step today.
Frequently Asked Questions (FAQs):
Is it OK to chat with strangers?
The answer to this is far from straightforward, as there are a large number of components that go into determining whether or not speaking to strangers online is safe, not the least of which include age, motivation, and safety practices. Because chatting with strangers can come about in so many ways—perhaps you share, tweet, or like someone's post on social media, and they respond, or you come across someone's poetry in an online chat and want to let them know how beautiful you found it—the safety of each and every type of online interaction is subject to scrutiny, and not all of them stand up under said scrutiny.
The answer, then, to whether or not it is okay to chat with strangers is, "Possibly—provided that proper precautions are taken." Just as you would be unlikely to divulge your deepest, darkest secrets and home address to the person standing in front of you in the grocery check out line, you should be wary of divulging a great deal of private information to complete strangers online. Your phone number, personal email, place of work, and home address (and even home town) should all be kept firmly off limits, in order to protect yourself and ensure your safety. Divulging a great deal of personal or private information, such as your mental health struggles, your struggles with eating disorders, or even your ongoing efforts to find a therapist should all be kept close, as these can be used to bully, intimidate, and harm you.
When seeking a connection online, there are some careful measures to put in place: focus on the conversation at hand. If you are seeking connection over a love of your favorite anime series online, stick to talking about that series. If you are looking for people who also love to fall asleep to the sound of jazz while reading a beloved book, stick to sharing favorite books and playlists. Keeping your focus on your shared interest or reason for reaching out, while keeping personal information private and firmly off limits is an important part of making sure you are safe to talk to strangers. Even so, there are always risks involved in welcoming strangers into your life, and should anything seem amiss—someone asking for money, personal information, private photos, or urging you not to tell anyone about your time together—the safest thing to do is keep documentation of the things you've shared, and cut off contact.
Where can I chat with strangers?
Chatting with strangers can happen virtually anywhere; there are strangers dropping their children off at school, strangers sitting behind you in church, and strangers posting videos of their hair styling tutorials online. Chatting with strangers on its own is hard to do; you can strike up a conversation about practically anything while you are in a period of transition, such as waiting to have your car fixed, or traveling from one bus stop to another. Chatting online with strangers, however, may require a bit more focus and intention. Chatting with strangers online can happen organically, after a share, tweet, or comment on a social media site. It can also happen intentionally, via a dating site, or an online chat room designed to offer a safe place to talk about family life, hobbies, or struggles.
Is it safe to text strangers?
Texting strangers is typically not a safe activity, as a great deal of personal information can be gleaned from a simple phone number. From recognizing an area code and determining someone's location, to being able to trace a phone using a phone number, to being able to look up personal information (name, address, location, and even workplace information), giving a stranger your phone number can be a dangerous and unhealthy habit. Texting a stranger can also be problematic because once someone has your phone number, it can be extremely difficult to cut off communication channels; while a phone number can be blocked, the person who is calling excessively, texting excessively, or otherwise harassing you can simply text from another phone, and then another one, making blocking their number an ineffective strategy. Although more drastic measures can be taken, such as changing your number, filing a restraining order, and more, these measures are best avoided altogether by refraining from texting strangers whenever possible.
What are the dangers of talking to strangers online?
The dangers of talking to strangers online range from the mildly inconvenient (having to block someone from your email address), to the more serious (having to involve the police due to stalking, harassment, or physical danger or harm). Although many people feel as though they are safe from the more intense dangers of talking to strangers online, there is not a distinct means of making sure your online chatting partners are safe, healthy human beings, and strict safety measures should be in place any time you speak with strangers (online or off), including refraining from offering personal information, avoiding discussions of in-depth family life, and closely and safely guarding all financial information and location information.
At best, your online chat partner is exactly who they say they are, whether that means it is a teenager from your home state, just as eager to discuss the woes of excessive homework, or a working mom struggling with guilt about not seeing her family as much as she'd like. At worst, though, the age, location, mental health, gender, and expectations of your online chat partner have been manipulated and lied about, and you are putting yourself at risk each time you log on and begin chatting. In these cases, bullying, harassment, stalking, and even physical harm can result, which makes proper safety protocols absolutely paramount when speaking to someone online. This requirement should even be in place for seemingly safe activities, like trying to find a therapist online; all therapy sites should be vetted and verified before beginning a chat.
How do I talk to a stranger I like?
Talking to a stranger you like can be difficult. Fortunately, most of the time, some amount of information is already known about someone you like, in order to have determined that you like them. Whether you know them from a mutual friend, have come across them at a club you both attend, or have seen them regularly at your little brother's sports games, there is likely to be at least one thing that the two of you have in common. Having a similar family life could be a great starting point, if some form of familial connection is the source of your connection. Your mutual love for coffee could be a great starting point if the object of your affection is someone you regularly see at your favorite local watering hole. Talking to a stranger you like typically requires only an initial burst of courage, and a topic on which to connect.
How do you befriend a stranger?
Befriending a stranger often requires little more than finding a source of connection. If the stranger you want to befriend is someone you've seen studying in the library a few times, who seems to share your interest, start small: wave the next time you see them, or simply introduce yourself: "Hey. I'm ___. I feel like we're on the same schedule!" Although reaching out and speaking to someone new is certainly an intimidating thought, befriending a stranger can be traced back all the way to when you were a child: children most often create friendships due to proximity and interest, and adults can do the same. Finding something you share an interest in—even if it is just drinking the same kind of tea—can form the basis for a friendship, and can give you both a way to connect after the first meeting. If you are having trouble making friends, it may be time to find a therapist, to determine if anxiety, depression, or other mental health concerns could be at play, and preventing you from making meaningful connections.
Is Omegle text chat safe?
The Omegle text chat freely acknowledges on its home page that predators have been known to use the site, which would immediately suggest that it is not a particularly safe means of meeting strangers online. Although the premise of the site is certainly a fun one ("Talk to strangers!" being its tag line), there is something to be said for dedicated chat rooms and social media sites: many of these sites allow you to create strict privacy settings, while Omegle primarily focuses on your own monitoring and practicality to ensure safe use. Although this may be fine for adults who have a great deal of common sense and a fine-tuned sense of safety, Omegle may not be ideal for individuals who struggle to set or keep boundaries, or any individual who is seeking a deeper connection. Although Omegle can pair people based on interests, chat rooms dedicated to specific interests, local groups, and local clubs can all provide the same service, without pairing two strangers who may not be equally and safely matched.
If you struggle with connection but are eager to connect, consider trying to find a therapist in order to work through some of those concerns; interpersonal communication and corresponding relationships can be difficult for people to navigate with certain mental disorders, disabilities, or temperaments, and sorting through any possible setbacks or difficulties can make finding and making connections far easier and less harrowing.
For more information about therapy, please visit:
If you have any questions about therapy, please contact us at contact@betterhelp.com. For more information about therapy and BetterHelp, please visit:
If you need a crisis hotline, please call: