What Are The Most Helpful Chatrooms Online Free Websites?
By Danni Peck
Updated November 08, 2019
Reviewer Lisa Cooper
Do you use the internet for work, school, or personal enjoyment? What do you like to look for when you're online? The world of technology that we live in offers so many options for "at-your-fingertips" information. For many, using the internet feels like second nature. Others are unsure where to look and how to use the information once it's found.
In this article, we're going to share some information about chat rooms and free websites so that you can make an informed decision before surfing the web.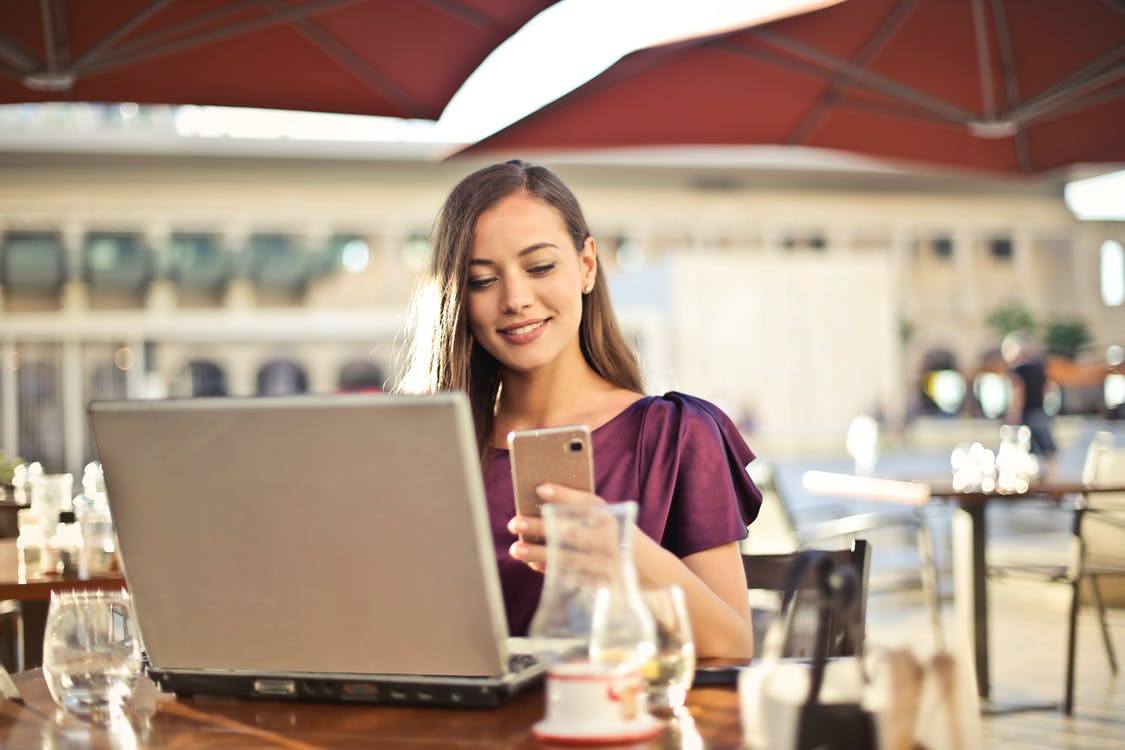 Source: pexels.com
The primary use of a chat room is to share information via text with a group of other users. For many, the ability to communicate with multiple people at once is much easier than calling people one by one or having to act as a go-between when several people need to be included in a conversation or decision. Chat rooms allow users to communicate with one another in one conversation thread, which means no one is left "out of the loop."
Advantages of Using a Chat Room
As mentioned above, communicating with more than one person at a time is definitely an advantage of using a chat room. In businesses, especially, the use of chat rooms has become more popular. A few advantages of using chat rooms include:
Customer Support

: Chat on business websites provide a way for customers to get instant answers to questions about goods and services. Businesses use customer support representatives to chat live with customers, rather than having customers call a service line and going through the process of waiting to talk to someone.

Employee Support:

Many businesses use employee chat for employee communication. Instead of calling or going to another person's office, employees can enter a chat room and ask questions or get support. This type of chat also allows employees who travel to stay in contact with the team back at the office.

Client Conferencing

: Businesses can host chat rooms that allow users from any location to join the conversation. The moderator of the chat room can simply send a link to everyone that is invited to the online conference. This option offers real-time interaction without users having to spend time and resources traveling to a meeting.
Disadvantages of Chat Rooms
While the use of chat rooms does make communication easier, there are some disadvantages. Learning to recognize risk factors and how to avoid potentially dangerous scenarios can make use of the internet and chat rooms safer and more enjoyable.
Disadvantages of chat rooms may include:
Unfiltered Content

: Not all chat rooms have active administrators or moderators. This may lead to some users posting inappropriate or offensive material. It may include vulgar language, offensive images, or sexually explicit material. Some users use this to provoke anger or harass others.

Computer Attacks

: Some chat room users post links with malicious software or viruses within conversation threads and try to convince other users to click on those links. Unfortunately, chat room users have the advantage of "chatting" with potential victims and making them feel comfortable. When the links are posted and clicked on they can spread viruses to other user's computers.

Online Predators

: Although many chat rooms have questions that new users must answer to join, this does not mean that all users provide honest answers. Users are often allowed to create any username they want and to use any profile photo to identify them. This gives way for potential predators to hide under the anonymity of the chat rooms and access to communicate with other, unknowing users. Would-be predators often use chat rooms to talk to children and teenagers in an attempt to gather their personal information, which they may use to groom them before trying to meet in person.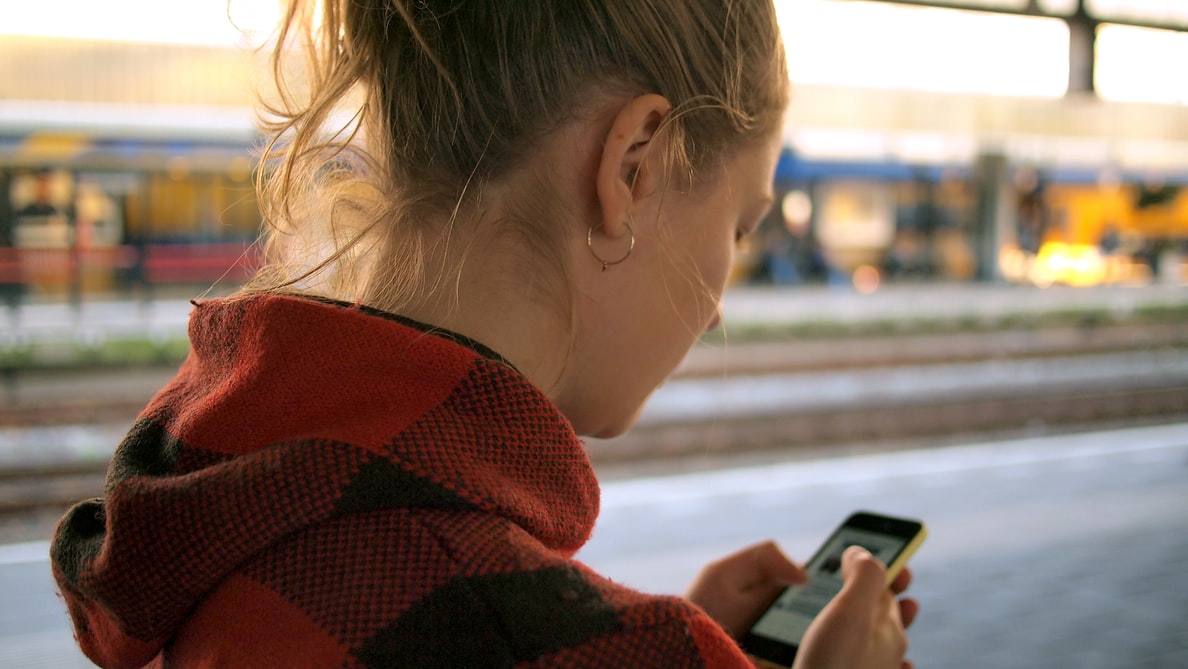 Source: unsplash.com
One of the biggest drawbacks of using a chat room or online messaging is that there really is no way to be sure who is on the other side of the computer screen. For this reason, it is so important to practice online safety. Also, parents should actively monitor children's and teen's activity online. You can set parental controls and make clear rules to help reduce the risk of being victimized by an online predator.
Where to Look for Chat Rooms and Other Free Websites
Knowing what you want out of online communication is the first step in deciding where to look. Social media accounts are everywhere, and most are free (Facebook, Snapchat, Instagram, Twitter, etc.). Each of these options let users post statuses, photos, communicate on comment threads, and send private messages. These social media sites are popular among all ages, but especially teens and young adults since there is no required financial commitment to use them.
The types of chat rooms vary as much as people in society. If you're interested in connecting with other people, whether for professional or personal interests, all you really have to do is type your interest in a search engine and you'll find numerous options to chat online.
Practicing internet safety is just as important as practicing personal safety at home or work. Research different chat rooms before you join and never give out your personal information to a stranger. Below is a list of top-rated chat rooms, based on different interests.
Dating Chat Rooms
According to Top10.com, there are several chat rooms designed for people who want to pursue a romantic relationship.
Most dating sites allow users to create a user profile, but offer "membership pricing" which gives access to more profiles and "member only" offers.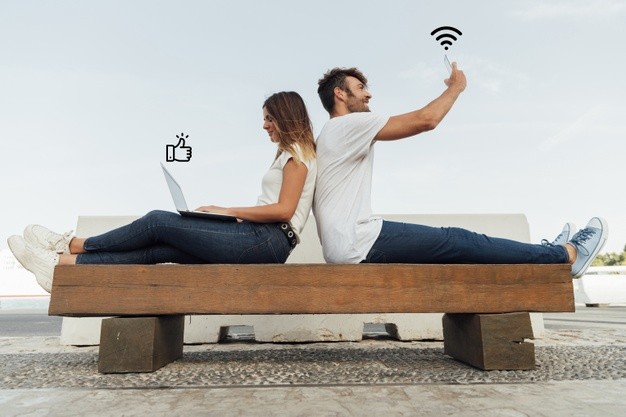 Source: freepik.com
Sports Enthusiasts
Do you love to talk sports? There are tons of chat rooms for the sports-minded person. Visit Chatterhead to find links to popular sports chat rooms like the ones below.
ESPN's Sports Chat Center

: Offers chat rooms for baseball, basketball, football, boxing and more. They offer scheduled chats with agents, broadcasters, and sports stars. There's a chat schedule listed on the site.

NFL Football Chat

: This site offers chat and discussion boards for favorite teams. There are links for both AFC and NFC teams on the site.

Talk City-Sports Chat

: These chat rooms are set up by sports fans and most have discussion boards. In addition to popular sports like basketball and football, you'll find chat rooms for wrestling, gymnastics, and more. You can also sign up and start your own sports chat.
Helpful, Free Websites
While some websites require membership or user fees, there are many that offer free access. Some of the most commonly used, helpful, and free websites are listed below.
Mental Health Websites and Chat Rooms
Mental health awareness has grown tremendously in recent years. Health care providers now include mental health assessments as part of routine client care. Additionally, today it is much easier to get approval for mental health care from insurance companies than it was in the past.
Many people who are dealing with mental health issues, such as feelings of anxiety or depression, seem to find it easier to talk to strangers about their problems or concerns. This makes the option of visiting chat rooms appealing. While chat rooms are not always a negative experience and safety is achievable, it's important to consider why you may want to visit a chat room first.
If you are experiencing feelings of anxiety, depression or any other disorder, seeking professional help is crucial. You may choose to visit your primary care provider to discuss what you are feeling. They can provide you with information regarding mental health counselors and therapists who can guide you through this difficult time.
On the other hand, if you are not yet comfortable talking to someone face-to-face, there are online resources for mental health help that are reputable. The following online therapy services are ranked among the most reputable according to Top10.
Faithful counseling

offers licensed therapists who cater specifically to Christians. All counselors at Faithful Counseling are practicing Christians and they provide counseling from a Biblical perspective via video, phone, live chat, and messaging.

Teen Counseling

specializes in therapy to help teens flourish by learning effective coping and communication skills online.

ReGain

offers individual and couples counseling to help couples learn to communicate and regain stability in their relationships.

BetterHelp

is ranked as the most popular choice of online counseling, according to Top10. At BetterHelp, you can tap into the world's largest network of licensed, accredited, and experienced counselors who can help you with a range of issues including depression, anxiety, relationships, trauma, grief, and more. With BetterHelp counselors, you get the same professionalism and quality you would expect from an in-office counselor, but with the ability to communicate when and how you want.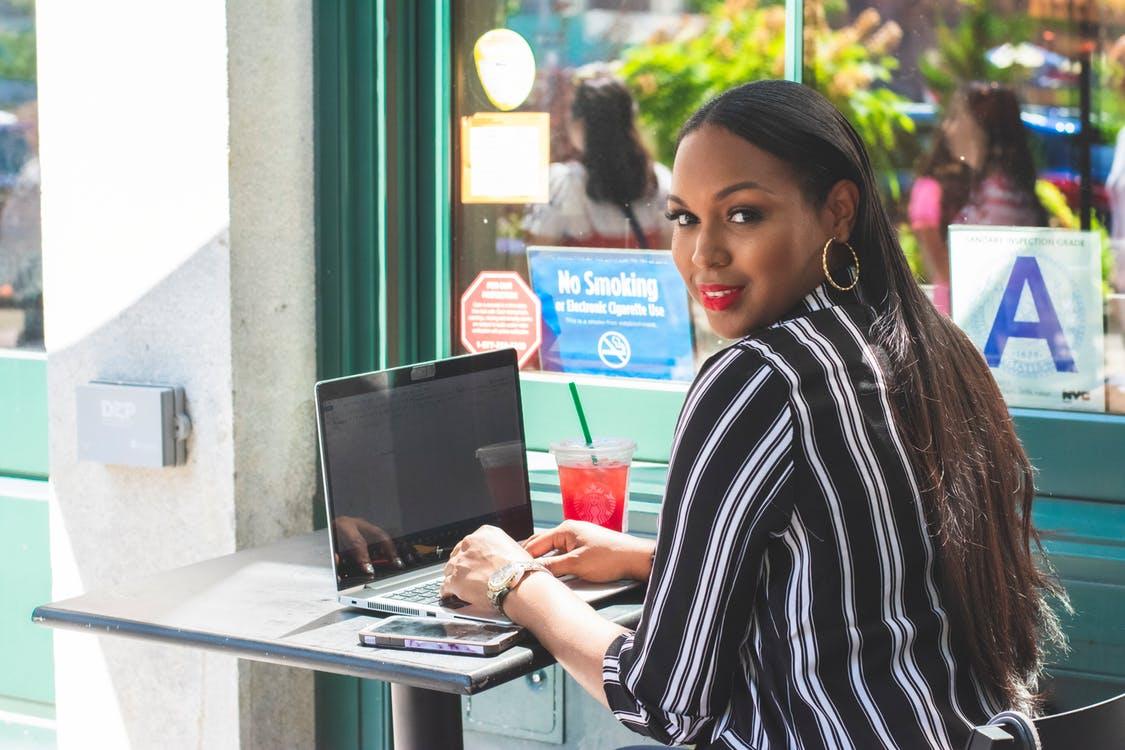 Source: pexels.com
For many, the use of the internet and chat rooms is a way to have fun and meet people without having to commit to a serious relationship. While using these resources can be fun, and may be helpful, there are times when you may need to communicate with someone who is focused only on you. Often the need to communicate anonymously is rooted in deeper issues, such as lack of self-esteem or fear of rejection. If this sounds like you, talking with a professional may help you learn ways to boost your self-confidence and effectively communicate with others. Below are some reviews of BetterHelp counselors from people who have been helped.
Counselor Reviews
"Kristen helps me to see my life and myself from a different perspective. I tell her about my experiences and she is able to hone into another side of the story that I couldn't get working things out on my own. And I had tried, for a very long time. As someone particularly skeptical of counseling in general, it has been refreshing to speak and work with someone who genuinely recognizes that I am seeking help but reluctant to take it. Her patience and consistent inquiry have been the greatest asset for me and I appreciate my time with her."

"I have come a long way. With the help of Alexis, I have accomplished things I thought I'd never do. I am glad I did this, it has benefited me so much. With the guidance and encouragement of Alexis, I am more confident in myself and I see a clear path to success and happiness. I have learned to control myself and not doubt myself. It is hard to let go but I know I will be fine and if I need she will still be here for me. Thank you Alexis you have truly helped me change my life. I am so grateful. I wish you the best!"

Conclusion
Using the internet to visit chat rooms and websites can be both fun and informative. Learning safe internet practices and how to identify potential risks can make your online experience much more enjoyable. If you feel that your use of the internet may be excessive or that you need help addressing issues that may be associated with a mental health concern, seek professional help. No matter what you're experiencing, with the right tools, you can move forward. Take the first step today.
---
Previous Article
The Pros And Cons Of Video Chat With Random People
---
Next Article
Top Places To Chat Online With People
---
The information on this page is not intended to be a substitution for diagnosis, treatment, or informed professional advice. You should not take any action or avoid taking any action without consulting with a qualified mental health professional. For more information, please read our
terms of use.