Chatrooms and online free websites are just one outcome of internet culture. We crave personal touch and interaction with other human beings, yet increasingly become more comfortable with virtual relationships instead. The reality is that, although the internet has taken us away from the physical interaction that we've craved for so long, it has also left plenty of opportunities for connection. This is especially true since the COVID-19 pandemic hit. With so many people having to stay home, connection has been harder to come by. Chat rooms and other types of websites and apps have made it easier to stay plugged in to what's going on with other human beings. Even if you're someone who craves in-person hangouts and quality time, it may not always be possible. So, chat rooms can be the next best thing. If you're looking to meet new friends through the top places to chat online, keep reading!
You may have considered going online and logging in to a chatroom. It's an easy to communicate with new people. In the past, however, things weren't so simple. People had to rely on their in-person social skills and friend-making abilities much more than they do today. While friendships used to be limited to the people living nearby, you can now chat with strangers all over the world and make some good friends with those living in other countries. While it's still a good idea to have close relationships with people in person, a chatroom can satisfy the longing for closeness when you need it most. In this way, they can be very beneficial and helpful in good times and in bad.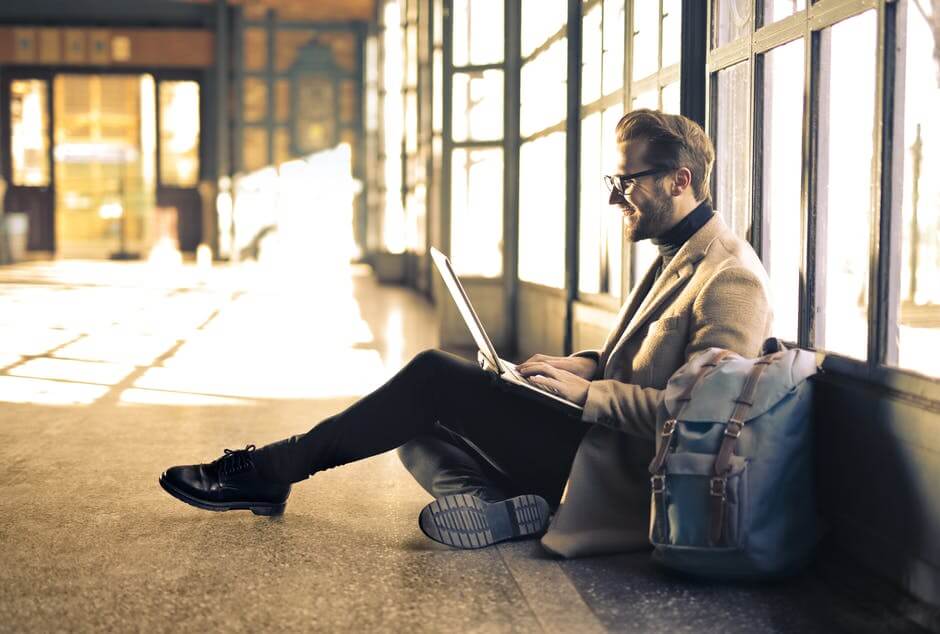 Looking For Real-Life Advice?
Are Chat Rooms Online Free Entertainment?
Are chat rooms just for laughs? Not always, and they're not necessarily just harmless fun. While can be fun to chat with random strangers, there are people on the internet who may have unsavory intentions. Dangerous, offensive content can be found on certain disreputable sites or even on more legitimate sites like Facebook or Twitter. Still, having fun through a chat room is possible. You can find people who share your interests and who want to talk to you about anything from dogs and gardening to advanced mathematics and technology.
Facebook and Twitter are free and well known, but there are other chat rooms online for free to check out. Some sites include Bumble BFF, Badoo, and Meetup. Social apps like KIK, Tinder, and Whisper are popular among youths today and promote dating.
Not all chat rooms are free, so you'll need to check out each one individually before proceeding. Sometimes a chatroom will be mostly free but will cost you to access certain extra features. It'll be up to you to decide if paying a fee is worth it or not.
With any of these websites, you're going to have a lot of options. You can connect with current friends and talk to them whenever and wherever you want. You can also stay in contact with friends or family in other parts of the country or even other parts of the world. What's really fun is that you can connect with entirely new people and make friends with someone you may never even meet in person who has shared interests with you. It can be an amazing experience, and it can definitely help you to learn more about things you like, too. The key is finding the right chatroom.
Where To Look
If you're looking to primarily connect with people you already know, social media sites are a great way to go. You can get to know new people, but for the most part, you're going to have an easier time meeting people you have some sort of connection to. These sites can be a lot of fun and can help you find groups of people who share your interests as well.
If you want to connect with someone who has your interests but don't care if it's someone you know or not, or you want to learn more about a specific subject, you may want to look for chat rooms on specific boards. You should look for a website or a board that's related to an interest that you have. Then, you can reach out to people through the chatroom. These are generally more focused, and you'll find someone (or maybe several someones) on one chat board to talk to about one topic and someone on another chat board to talk about a different topic.
If you're looking to meet a special someone or to find a new friend, there are plenty of different dating websites that you can look at or download. Many are targeted toward people who want to find a significant other, but there are some that will help you find a friend or a pen pal in another area. As an example, you can use Bumble BFF to find a new platonic best friend. You can utilize Hinge if you're wanting a romantic relationship. Some apps might even be focused to your area and help you find someone near you whom you can talk with in person. Many let you set a distance parameter so that you can decide how far away you want those you're chatting with to live. Sometimes you'll want to meet people nearby, while other times you'll prefer to meet someone who lives in another state or country. There are a number of different ways to find these groups and to find someone you want to talk with and get to know better.
How To Use A Chatroom
Using a chatroom is relatively straightforward. First, find which chatroom you'd like to use. If that chatroom has different rooms in it, search for the topic you'd like to be a part of. It's likely the chatroom will ask for some personal information. This could include creating an account on the website, or you may only be required to come up with a nickname to enter. Be careful not to give away too much personal information. Once you're in the room, you can normally start connecting with other members right away. You may be able to direct message others in the room or join a group chat. Many chat rooms have rules you'll need to follow to stay in the chatroom, so make sure to follow those carefully.
The Downside Of Chatrooms Online
Of course, one potential downside to chat rooms is that you don't really know who you're talking to, and if you're in a vulnerable state of mind, talking to a stranger could turn into an issue. If you're interested in dating online, it can help to take some extra precautions. You could meet up with someone who has less than honorable intentions. Or, if you're living with mental health concerns, you could end up in a relationship that affects you negatively. Enjoy yourself when you're chatting with new people, but be careful about how you interact with someone you likely don't know well.
Additionally, a stranger who offers advice on mental health-related concerns without being qualified to do so can make matters worse. It can be good to have help from others in a casual, supportive manner, but make sure that you reach out to an experienced, licensed professional for mental health care. If you want to talk with a professional, you may think that you have to do it in person, but you don't need to with today's technology. You can actually contact an online professional therapist who can provide you with the help you need to work through your situation.
Online therapy has been shown to be effective in treating depression. A literature review of 14 articles found that people who have depression and sought treatment via online therapy saw a reduction in their depression symptoms similar to those who were treated with traditional therapy. Online therapy can also be beneficial in reducing symptoms of anxiety, eating disorders, and PTSD.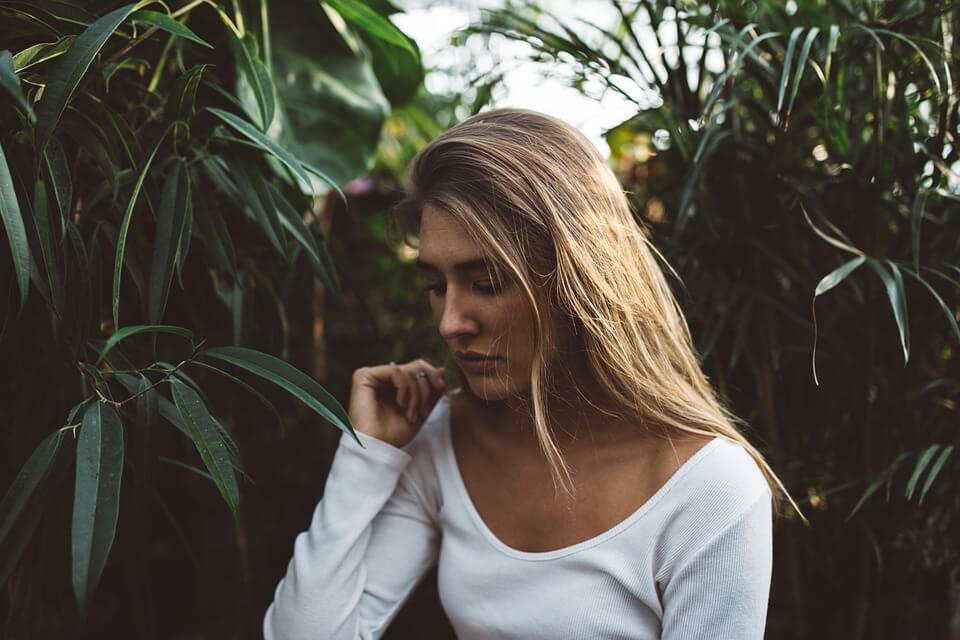 Looking For Real-Life Advice?
BetterHelp Can Support You
If you need someone to talk to and would rather chat by text instead of voice or camera, that's okay. With BetterHelp, you can talk to an experienced therapist through text or live chat (in addition to video or phone calls). Whether you need guidance in making friends or have had a bad experience with seeking guidance in the past, help is available. The mental health providers at BetterHelp can give you the tools to communicate with new and old acquaintances in a healthy, productive way. Below are some reviews of BetterHelp therapists from people who have been helped with similar issues.
Counselor Reviews
"Kristen helps me to see my life and myself from a different perspective. I tell her about my experiences and she is able to hone into another side of the story that I couldn't get working things out on my own. And I had tried, for a very long time. As someone particularly skeptical of counseling in general, it has been refreshing to speak and work with someone who genuinely recognizes that I am seeking help but reluctant to take it. Her patience and consistent inquiry have been the greatest asset for me and I appreciate my time with her."

"I have come a long way. With the help of Alexis, I have accomplished things I thought I'd never do. I am glad I did this; it has benefited me so much. With the guidance and encouragement of Alexis, I am more confident in myself and I see a clear path to success and happiness. I have learned to control myself and not doubt myself. It is hard to let go but I know I will be fine and if I need, she will still be here for me. Thank you Alexis you have truly helped me change my life. I am so grateful. I wish you the best!"

Conclusion
Using the internet to visit chat rooms and websites can be both fun and informative. Learning safe internet practices and how to identify potential risks can make your online experience much more enjoyable. If you feel that your use of the internet may be excessive or that you need help addressing issues that may be associated with a mental health concern, consider seeking professional help. No matter what you're experiencing, with the right tools, you can move forward.