Finding The Best Divorce Counseling Near Me
By: Michael Puskar
Updated November 20, 2020
Medically Reviewed By: Kristen Hardin
The divorce rate in the United States has tended to hover near 50 percent for many years, but no one who gets married plans on getting divorced. Whether it has taken you by surprise or been clear for a long while, facing the end of your marriage can be an overwhelming time full of confusing emotions, especially if you're trying to work through it on your own. However, there is an option that can help you through the process, and it starts with a simple search for, "the best divorce counseling near me."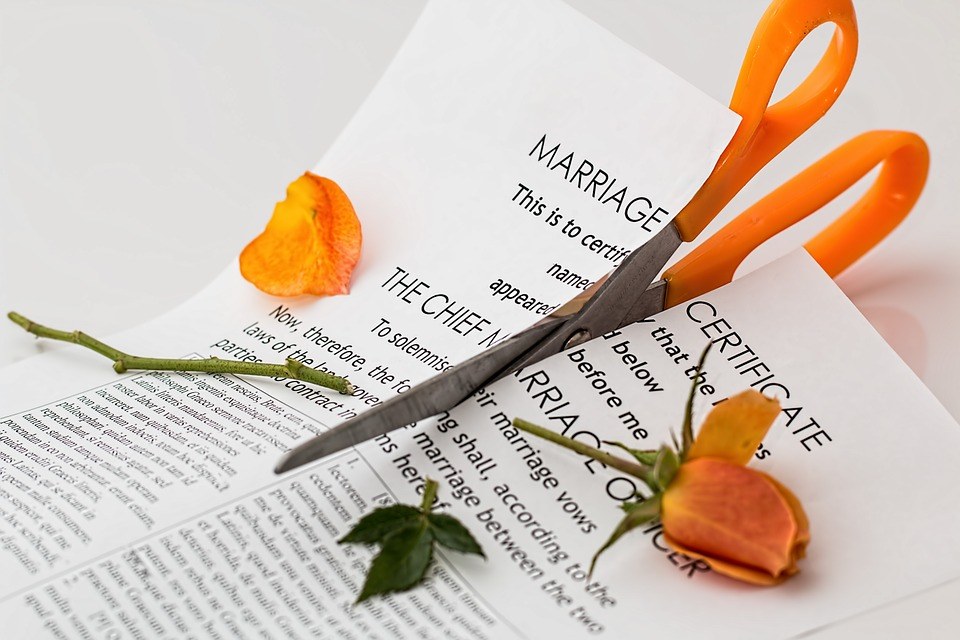 Source: pixabay.com
What Is Divorce Counseling?
You have probably heard of marriage counseling. You may have even been through marriage counseling while trying to save your marriage. Marriage counseling is for couples working to improve their relationship, recover after challenging marital situations, or decide whether it is healthy to stay married. For some couples, counseling leads to improved communication and increased marital satisfaction. For others, it brings a different solution: the realization that divorce is the best decision.
Divorce counseling is for people who are going through a divorce and have likely already been through the marriage counseling process. Where marriage counseling strives to educate couples on how to work through their problems and reunite as a couple, divorce counseling works by educating people on how to move forward in a healthy way after their marriage ends.
You can attend divorce counseling on your own or with your ex-partner. While it might sound like an uncomfortable idea to go to counseling with someone you have already divorced or plan on divorcing, it can have many benefits, especially if you have children together. A therapist can help you learn how to keep your interactions healthy as you co-parent.
The early days can be especially difficult as you both work to find your new normal and adjust to being divorced. Having an unbiased, objective third party can make this transition easier. Your counselor will create a safe space that you and your ex-spouse can use to have difficult conversations in effective and healthy ways.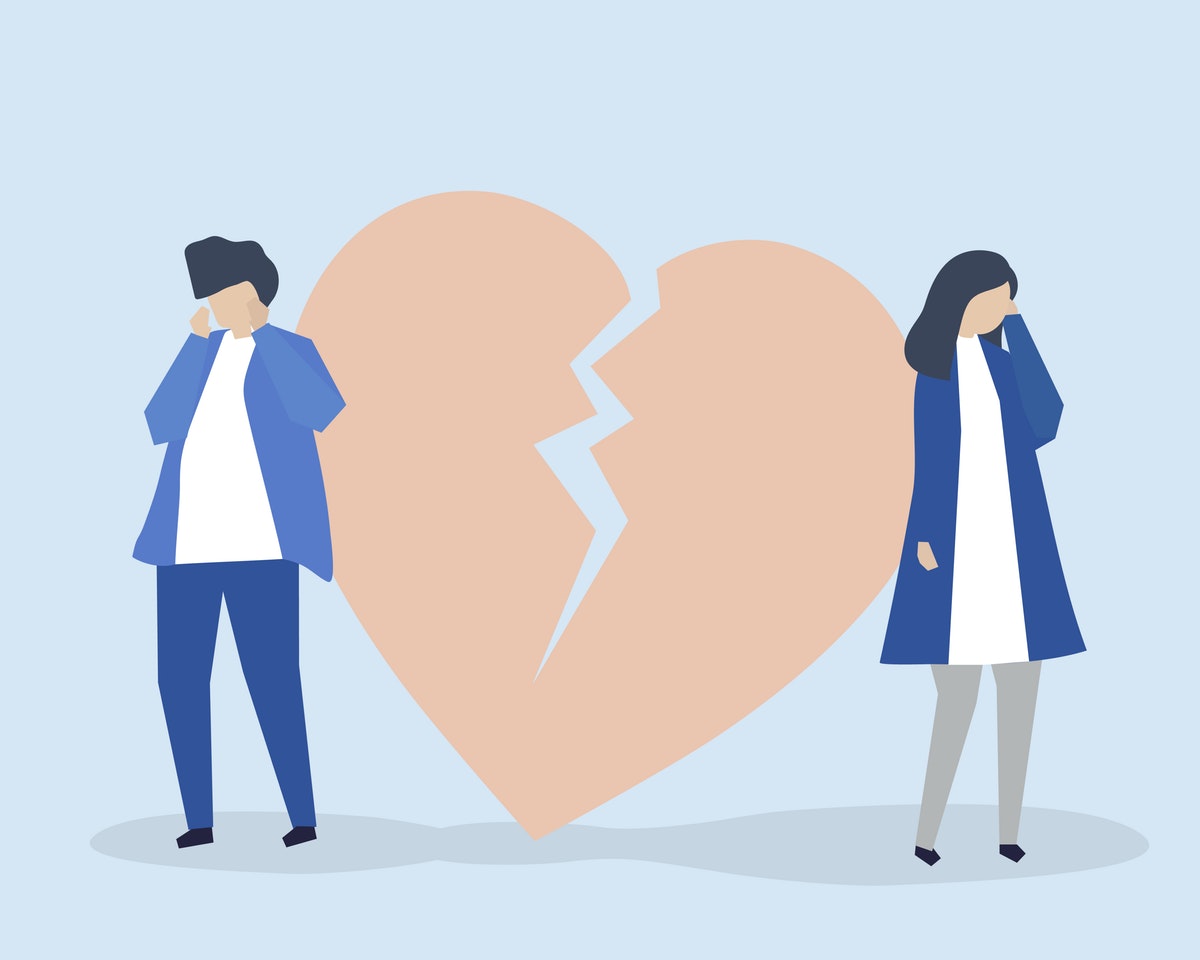 Source: rawpixel.com
When Should You Attend Divorce Counseling?
There is no right or wrong answer to this question. Therapists usually divide sessions into pre-divorce and post-divorce counseling to help make your transition easier. However, if you start before your divorce and don't feel you need to continue afterward, you don't have to. Also, if you have already been through your divorce without pre-divorce counseling, you can begin therapy sessions after the divorce is final. Counseling before the divorce can help you learn how to deal with each other civilly. You will need to have some form of communication with the other person as you work toward finalizing the details of the divorce. This process can be easier when you have someone helping you work through your feelings.
Who Should Attend Divorce Counseling?
Divorce counseling works under a number of circumstances. For starters, if you and your spouse have recently decided to divorce, it can be helpful to get guidance on the process. You don't need to worry about the counselor trying to change your mind, and you don't need to worry that they're going to judge you. Licensed therapists are trained to work with you on your specific goals. If you don't want to stay in the marriage, they won't try to force you to reconcile.
You don't need your spouse or ex to attend sessions with you. While it can be helpful, especially if you have children together, you can still benefit from attending on your own. You can also attend together in the beginning and later separately if attending together is no longer needed. Maybe you have both reached a point of realizing that you need to learn how to improve your relationship as a divorced couple, or maybe you have felt stuck since your divorce was finalized. If you are experiencing depression, anxiety, lack of motivation, sadness, or feelings of inability to move past the divorce, individual divorce counseling can be beneficial.
It's common to work through various feelings associated with grief during and after a divorce. A therapist can help you through each emotional stage in a healthy way. Your therapist can also help you work through any guilt and find feelings of forgiveness, both for your ex and for yourself.
What To Look For In A Divorce Counselor
When looking for a divorce counselor, you'll want to seek a licensed therapist who is experienced in providing counseling through and after divorce. While any licensed therapist can provide you with this type of advice, it doesn't necessarily mean it's their area of expertise. If approaching divorce through a religious background is important to you, you may want to find a therapist who aligns with your values and beliefs.
You will also want to check their availability. Chances are, when you are working through a divorce or are recently divorced, you are dealing with a major change to your schedule, especially if you have children. That means you need to be able to get to counseling when it works best for you. Even a fantastic therapist who isn't available for months will not be a fantastic fit for issues you need to work on right away.
Things To Remember When Dealing With Divorce
Along with going to divorce counseling, here are some other things that can help you through this time:
Don't isolate yourself. You're hurting, you might have had your trust broken, and you may be feeling ashamed or embarrassed. These are all typical feelings when enduring a divorce. However, these feelings can cause you to isolate yourself, and this is a time to surround yourself with family and friends who love you.
Practice self-care. When your life changes so dramatically, it's easy to forget about taking care of yourself. Try to get a healthy amount of sleep and provide yourself with nutritious meals. Exercise can help you feel more energetic and healthier. You may also want to practice mindfulness, meditation, or other activities that help you feel peaceful and fulfilled.
Find things you enjoy doing. This is a time of transition, which is a great time to rediscover who you are and what your passions are. Pick up old hobbies that you haven't had time for or try something new.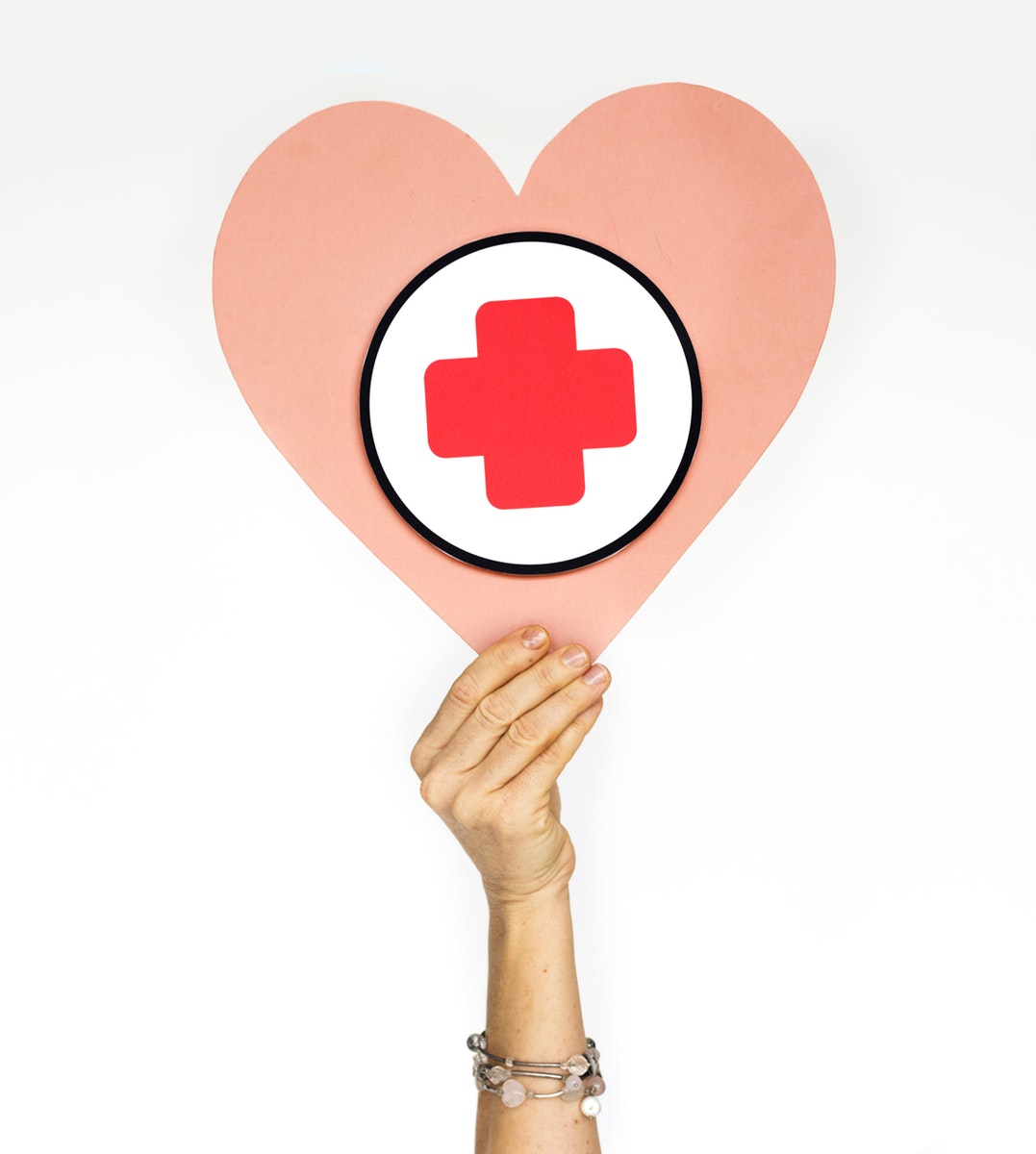 Source: rawpixel.com
How To Find A Divorce Counselor
You can start with a simple Google search: "divorce counseling near me." Research any therapist that sounds like a good fit before you choose one to work with. You want to make sure that you find someone you trust and are comfortable talking to.
If you have a close friend or family member who has been through a recent divorce, you can ask them for suggestions. If they completed divorce counseling, they might have a great personal recommendation. However, interview the therapist to see if they are a good fit for you as well.
If you can't find a local therapist experienced in divorce counseling or your schedule makes getting to appointments difficult, online therapy might be a better fit.
Online Therapy Can Help
Realizing that you will need to go through a divorce is a painful, difficult process. Remember, nearly 50 percent of marriages in the United States end in divorce within the first 20 years; while this is an unfortunate statistic, it can remind you that you are not alone. Research has found that showing yourself compassion throughout divorce proceedings can strengthen your emotional recovery, both at the time and up to nine months later. To help you take care of yourself through this challenging time, an online therapist may be a great resource. You deserve to feel supported and cared for, and the flexible online therapy services available through BetterHelp can provide you with the support and guidance you need.
Online therapy can be arranged around your busy life—a feature that is particularly useful if your work or family schedule is being upended by the end of a marriage. You can work with a caring, licensed therapist in the comfort and privacy of your own home, on any device with an internet connection. BetterHelp's services are also more affordable than in-person therapy options, which can make all the difference if you are trying to save money for attorney's fees and other expenses that lie ahead. You deserve to have a knowledgeable, compassionate expert in your corner during a divorce; a therapist with BetterHelp can be that person. Read below for some reviews of BetterHelp counselors from people who have experienced similar issues.
Counselor Reviews
Dr. Nolan is an exceptional therapist. I began working with him during a stressful life event (a divorce), and he was very helpful with helping me work though my emotions and move forward. I have stayed with him to continue my self development. He is smart, insightful, empathetic and engaging to work with. I recommend him wholeheartedly.

Ellen Thomas is an experienced professional and compassionate counselor. I would recommend her for anyone who is dealing with the emotional trauma of a separation or divorce. She has often followed up a session with a pertinent quote or helpful suggestions. Ellen's guidance has helped me to dig deep to become aware of emotional touch points and find solutions to work through them. Her genuine empathy made me feel comfortable very early in the process and was I able to open up to her pretty quickly. Am so grateful for the help I've received during my sessions with Ellen.

FAQs
What Is A Divorce Therapist?
A divorce therapist or divorce counselor helps couples on the verge of divorce or currently seeking a divorce. A divorce therapist can help both parties settle issues and conflicts in healthy ways, employing different types of therapy to improve communication skills.
Divorce therapy has elements of family therapy and couples therapy, as it is about conflict resolution when emotions are high, but it also focuses on stresses specific to divorce—for example, the transition from living with someone to living alone. A divorce therapist may also serve as a family therapist to your children, if you have any, to provide them with emotional support and guidance.
Does Therapy Help With Divorce?
Therapy can help with any aspect of marriage, including divorce. Here are some ways it can help:
Therapy helps you communicate with your ex. When emotions are high, a therapist can be a calm person in the middle to help spouses and ex-spouses communicate in healthy, civil ways.
Therapy can help you cope with any feelings of loneliness that may precede and follow divorce. A therapist will work with you to create new goals and learn how to rebuild your life when you're newly single.
A therapist can work with any children who are impacted by a divorce. Family therapy may be needed, and a therapist who specializes in family therapy can help both parents discuss their divorce in age-appropriate ways with their children.
A therapist can also provide reunification therapy, which involves healing the parent-child relationship after divorce. A child should have a strong relationship with both parents if possible, and reunification therapy supports a child in remaining close to each parent.
How Do I Become A Divorce Therapist?
Becoming any type of therapist is a long journey, and if you want to learn how therapy resources are your first step. You should also look up the credentials you'll need in your country or state.
Generally, becoming a divorce therapist involves getting a bachelor's degree in psychology, sociology, or a relevant field, followed by a master's degree in marriage and family therapy. You will likely need to complete at least one internship or practicum, and then you will need to complete the licensing process as required by your state.
How Much Do Divorce Counselors Make?
A divorce counselor's starting annual salary is approximately $50,000. After ten or more years of experience, this salary can increase to approximately $60,000.
Should I Seek Counseling Before Divorce?
Advice from a counselor is recommended before divorce, separation, or the end of a relationship. For one thing, a counselor who specializes in marriage therapy, family therapy, or group therapy may be able to help you determine whether or not a divorce is needed.
If your relationship problems are due to family issues, you may need family therapy. For example, if you have a bad relationship with your in-laws, family therapy could help you to repair any relationship that you have with them. A therapist can also help you improve communication within your marriage, which could make enough of a difference to save the relationship.
Counseling can help you prepare for a divorce, too. From preparing yourself for the emotional turmoil to helping you to save up money and build a network, counseling is a good tool if you're considering divorce, separation, or ending a relationship. A client and therapist can work together to create a path towards a successful future, even through divorce.
What Should You Not Do During A Divorce?
You should avoid several actions leading up to or during divorce, separation, or breaking up.
Don't spread the word. While it's okay to tell your closest friends or family members, you don't need to tell casual friends or colleagues. Emotions may run high, and your information should be kept private.
Don't manipulate your children, if you have any. Avoid speaking negatively about their other parent or giving them information that is unnecessary or too mature for them, especially when they're too young to understand what's going on.
Don't pursue a rebound relationship. A relationship outside your marriage, even if it is already over, could impact court decisions regarding spousal support, custody of children, division of property, and more. Take time for yourself without a rebound partner.
Don't decide things without help. Divorce coaching may help you prepare for divorce and assist you in making decisions that are otherwise difficult to make.
Don't hide information from your divorce attorney. Even if you've done something that puts you in a bad light, be as honest as possible. Unpleasant surprises for them during divorce proceedings could spell emotional or financial disaster for you.
Don't speak to your ex when emotions are high. Instead, speak to them when you feel able to remain calm and cordial. You can hold off on speaking to them until your attorney is present if you think doing so may help you keep your emotions in check.
Talk to your divorce attorney or divorce therapist about your decision making. Every divorce is different, and they are on your team.
Will A Marriage Counselor Suggest Divorce?
Marriage counseling is designed to try to repair a marriage. For most marriage counselors, separation and divorce are decisions that the couple must come to on their own. Sometimes through counseling, a couple may realize organically that they need to separate or divorce, and a marriage counselor will help them work through the details of that realization.
What Are The Warning Signs Of Divorce?
There are many signs that a marriage is heading toward divorce. Here are a few examples:
Both parties no longer feel attached to each other. You may feel emotionless around your spouse or feel negative emotions. You may have no interest in sex or intimacy; loss of sexual attraction on its own does not necessarily mean that divorce is imminent, however. You may want to consult a sex therapist if this is the only indication of marital problems.
You and your spouse cannot stop arguing or fighting, and everything sets you off. One or both parties are constantly on the defensive or on the attack. If you are at all concerned for your safety or feel that your spouse's anger is out of control, it is likely time to leave.
There is infidelity, or at least indications of it. One or both spouses may have had an affair, cheated on the marriage, or expressed attraction to someone else.
One partner is saving up money in their bank account and may be consulting a legal team.
Therapy didn't work. Before pursuing a divorce, many couples may consider or try therapy. In many cases, couples therapy can make a big difference in renewing the health of a marriage, but it doesn't work for everyone. If you and your spouse tried therapy and saw no improvements to your relationship, then the marriage may be beyond repair.
You have been considering ending the marriage. If you have been discussing your unhappiness with trusted family or friends, web searching divorce lawyers or other services, or just imagining how your life would be better or happier without your spouse, then you may be ready to consider seeking a separation or divorce.
Will I Be Happier After Divorce?
This will all depend on the divorce, separation, or end of a relationship. After a divorce is finalized, some individuals do feel happier; they may feel like a weight has been lifted. However, if you had a great marriage that was damaged beyond repair by infidelity or another terrible surprise, you may not feel happier. Throughout any separation, divorce, or dissolution of marriage, a therapist can provide you with support and guidance to figure out what will make you happier in the long run.
How Long Does It Take To Heal From Divorce?
Because each person is unique, as is each divorce, the healing process varies widely. How long you need to heal from a divorce depends on many factors:
Your personality. If you tend to recover quickly from adversity or loss, then you might feel that you can put the divorce behind you after a short while. You should consider working with a therapist to make sure that you are processing your emotions, not avoiding them.
Your relationship with your ex. For some people, leaving a toxic or abusive relationship can have lasting effects from trauma, while others might feel freed and relieved. Conversely, the end of an otherwise amicable marriage may be easier to recover from for some people and more painful for others, especially if they are left wondering, "What went wrong?"
How long you were married to them. A marriage that lasted 20 years before divorce may take longer to recover from than one that lasted not even a year.
How long it took for you to emotionally prepare for the divorce.
Your support networks. Surrounding yourself with caring friends and family can help you to heal more completely and, in some cases, more quickly. Some people may heal more effectively with talk therapy or through other types of therapy not related to the divorce, such as music therapy, movement therapy, or art therapy.
Why Is A Divorce So Painful?
A divorce is painful for many reasons. Even if you've grown to resent your spouse, you still remember the good times you had with them, and you may be upset that it didn't work out. At times, you may even doubt your decision to divorce them.
A divorce can be additionally painful if children are involved. You may wish to shield your children from the pain of divorce, but that effort may mean that you take on a greater emotional burden on their behalf. Also, if your parents divorced, maybe you set a goal for yourself that you would never get one, and now that you have, you feel disappointed or even ashamed. Religious beliefs that oppose divorce can intensify these feelings of shame or guilt.
Divorce is also painful because of finances. In many cases, divorces result in moving from a two-income household to a one-income household, along with the responsibility of maintaining separate residences. Adjusting to a smaller budget can be painful.
Through all of these emotional experiences, you may find that working with a therapist can help you process and manage what you're feeling. Online therapy can be a cost-effective way to find these services.
How Do You Secretly Prepare For A Divorce?
There are some legitimate reasons why someone would secretly prepare for a divorce, such as discovering a spouse's infidelity or wanting to leave an abusive or toxic relationship. No matter the reason, here are a few tips to help you prepare for separation and divorce.
Save up as much money as you can. Divorce is expensive, and if you're planning for one, put any money away in an account that your spouse cannot access.
Talk with an attorney, especially one who offers a free consultation.
Gather the documents you need, including financial records, your marriage license, any records related to children or pets, and anything else recommended by an attorney.
Work with a therapist, either in person or online, to discuss your marriage and the steps you are taking to end it. A divorce counselor can help you make decisions and get physically, financially, and emotionally prepared.
Should I Talk To My Spouse During A Divorce?
You are likely going to have to speak to your spouse during a divorce. The challenge is learning to talk to your spouse when emotions are high. When you're proceeding through a divorce, only speak to your spouse when you can remain calm, civil, and focused on the topic at hand.
Alternatively, you can choose to talk to your spouse only in the presence of your attorney, marriage therapist, or divorce counselor. Emotions can still get high during a therapy session, but counseling for divorce will involve the therapist teaching both people how to calm down and talk to each other.
Final Thoughts: It Takes Time
Remember that healing takes time. Even with counseling, hurtful situations take time to recover from, and everyone has better days and tougher days throughout the healing process. Don't pressure yourself to get "back to normal" right away. Allow yourself time to feel the emotions that you have. You will recover in your own time and your own way.
A licensed therapist experienced in divorce counseling can help you work through the process and make it easier than going through it alone. With the right tools, you'll be well on your way to a fulfilling life in which your relationship with your ex doesn't negatively affect you. Take the first step today.
---
Previous Article
What Does LPC Stand For In Counseling?
---
Next Article
What To Expect In A Counseling Session
---
The information on this page is not intended to be a substitution for diagnosis, treatment, or informed professional advice. You should not take any action or avoid taking any action without consulting with a qualified mental health professional. For more information, please read our
terms of use.