Finding The Best Divorce Counseling Near Me
Updated November 20, 2019
Reviewer Kristen Hardin
The statistics might vary slightly, but the divorce rate in the country tends to hover around 50 percent. But, no one who gets married plans on getting divorced. That means, if you find yourself facing the end of your marriage, it can be an overwhelming time full of confusing emotions. It's a difficult situation when you're trying to work through it on your own. However, there is an option that can help you through the process, and it starts with a simple search for, "the best divorce counseling near me."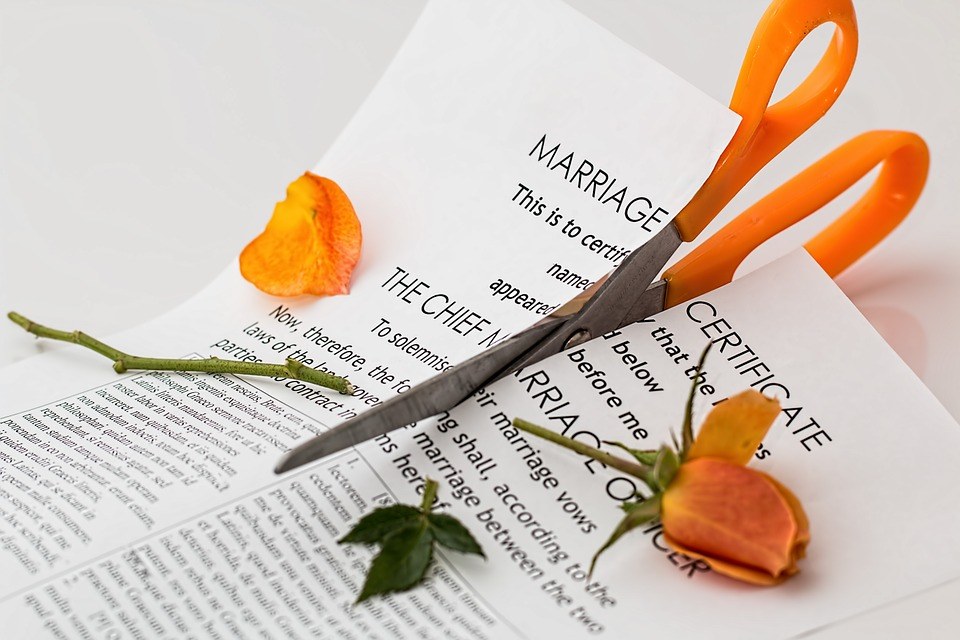 Source: pixabay.com
What Is Divorce Counseling?
You have probably heard of marriage counseling before. In fact, you may have even been through marriage counseling while trying to save your marriage. It's for couples that are working to improve their relationship, work towards recovery after challenging marital situations, or to make a decision if it is a healthy decision for the couple to stay married. For some couples, it does lead to improved communication and increased martial satisfaction. However, for some couples, it brings a different solution, the realization that divorce is the correct decision for them.
Divorce counseling, is for people who are going through a divorce and have likely already been through the marriage counseling process. Where marriage counseling works to teach couples how to work through their problems and reunite as a couple, divorce counseling works to teach people how to move forward in a healthy way after their marriage ends.
Divorce counseling is something that you can attend on your own or with your ex-partner. While it might sound like an uncomfortable idea to go to counseling with someone you have already divorced or plan on divorcing, it can have many benefits, especially if you have children together. A therapist can help you learn how to interact with each other healthily as you co-parent your children. Co-parenting can be very difficult and it's to your advantage to learn how to do it effectively. Furthermore, the early days are especially difficult as you both work to find your new normal and adjust to being divorced. Therefore, having an unbiased, objective third party can make this transition easier. Your counselor will create a safe space that you and your ex-spouse can use to have difficult conversations effectively and in a healthy way.
When Should You Attend Divorce Counseling?
There is no right or wrong answer to this question. Therapists can divide the sessions into pre-divorce and post-divorce counseling to help make your transition easier. However, if you start before your divorce and don't feel you need to continue afterward, you don't have to. Also, if you have already been through your divorce without pre-divorce counseling, you can jump into the therapy sessions after the divorce is final if that suits your needs.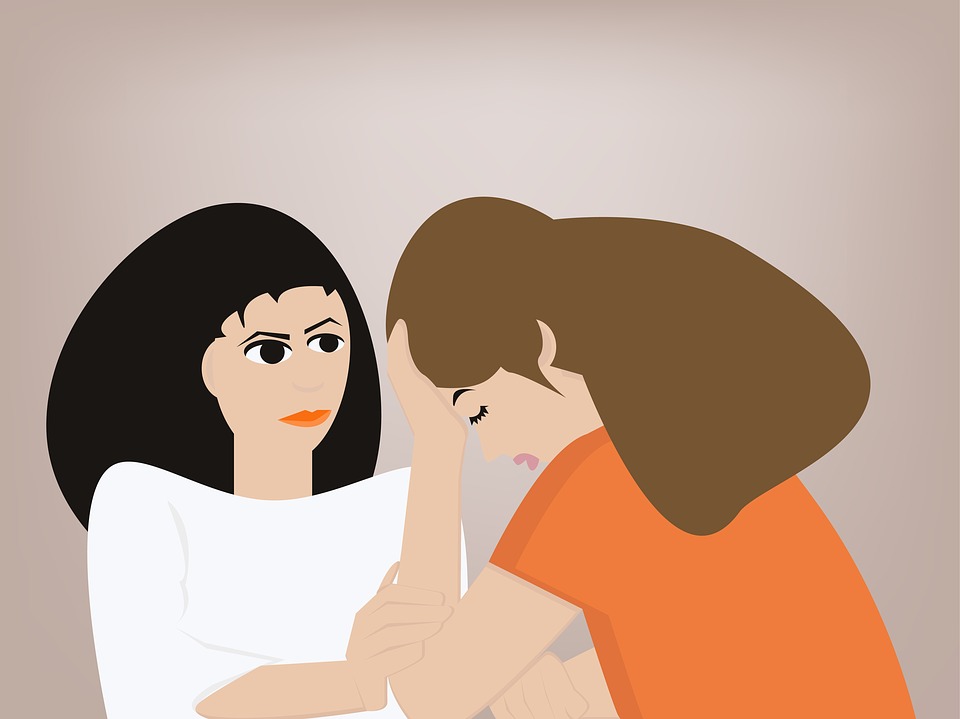 Source: pixabay.com
Counseling before the divorce can help you to learn how to deal with each other civilly. You will need to have some form of communication with the other person as you work towards finalizing the details of the divorce. This process can be made easier when you have someone helping you work through your feelings.
Who Should Attend Divorce Counseling?
There are many different situations when divorce counseling is right for you. For starters, if you and your spouse have recently decided that you are going to divorce, it can be helpful to get guidance on how to handle the process. You don't need to worry about the counselor trying to change your mind. And, you don't need to worry that they're going to judge you. Licensed therapists are trained to help you where you are and with what your goals are. If you don't want to stay in the marriage and turn to them for help through your divorce, they aren't going to try to force you to reconcile.
You don't need your spouse to attend sessions with you. While it can be helpful, especially if you have children together, you can still benefit significantly from attending on your own.
You can also attend together in the beginning and later separate if attending together is no longer needed. Maybe you have both reached a point of realizing that you need to learn how to improve your relationship as a divorced couple for the sake of the children. Or, maybe you feel stuck since your divorce was finalized. You aren't exactly sure how to move forward. The divorce seems to be the only thing you can think about. You struggle with depression and feel unmotivated, confused, hurt, angry, sad, and other difficult emotions. The latter is an example of when individual divorce counseling can be beneficial.
It's very common to work through the stages of grief during and after your divorce. A therapist can help you through each stage in a healthy way. It's perfectly normal to struggle as you learn to reestablish who you are now that you are no longer a couple. They can also help you work through any guilt that you have or help you reach a point of forgiveness.
What to Look for In A Divorce Counselor?
When looking for a divorce counselor, you'll want to look for a licensed therapist. You'll also want to find one that is experienced in providing counseling through and after divorce. While any licensed therapist can provide you with this type of counseling, it doesn't necessarily mean it's their area of expertise.
If religion is important to you, you may want to find a therapist that aligns with your values and beliefs. This will help you to be on the same page with any practices or suggestions that they want you to do or try.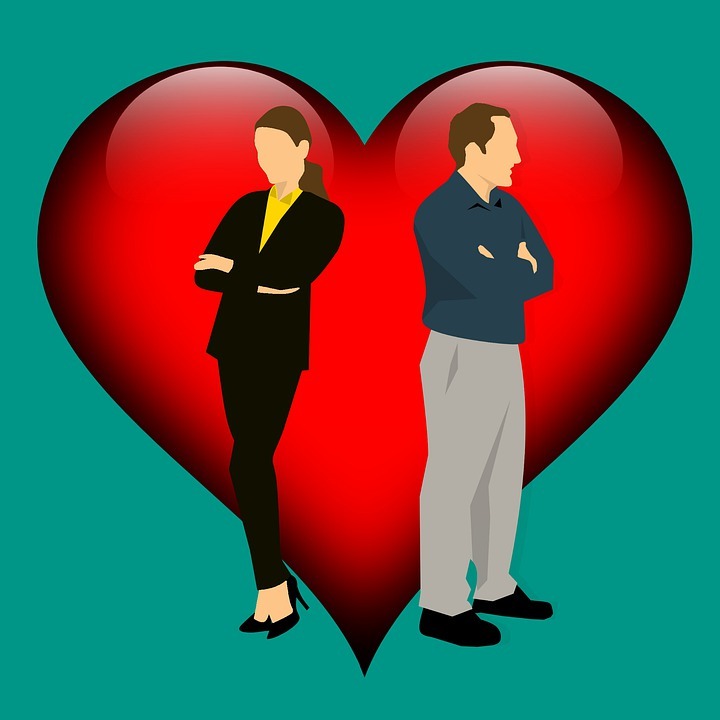 Source: pixabay.com
You will also want to check their availability. Chances are when you are working through a divorce or recently divorced you are dealing with a major change to your schedule. This is especially true if you have children. That means you need to be able to get in for counseling when it works the best for you. If you choose a therapist that doesn't have availability for months, it's not going to be helpful for issues that you want to address right now.
Things to Remember When Dealing with Divorce
Along with going to divorce counseling, here are some other things can help you through this time:
Don't isolate yourself- It can be easy during this time to want to shut other people out. You're hurting and you might have had your trust broken, and you could be feeling ashamed and embarrassed. These are all normal feelings when getting divorced. However, these feelings can cause you to isolate yourself. You don't want to do this. This is the time to surround yourself with family and friends who love you,
Practice self-care - When your life as you know it is dramatically changed it's easy to forget about taking care of yourself. You might not feel hungry or full of energy, but you need to take care of yourself. Make sure to get enough sleep. But, make sure you aren't oversleeping. It's easy when you feel depressed or worried just to want to stay in bed. Make sure you do a little bit of exercise. It's great for your mental health. And, make healthy eating decisions. Your schedule might be really busy right now, and it's tempting to just hit the drive-through, but that will make you feel worse in the long run. Try to keep some healthy snacks on hand, so you have something nutritious to grab in a hurry.
Find things you enjoy doing - This is a time of transition in your life, so it's a great time to rediscover who you are and what your passions are. Pick up old hobbies that you haven't had time for or try out something new.
How to Find A Divorce Counselor Near You
If you didn't know that divorce counseling existed you might be wondering something like, "how do I find divorce counseling near me?" The good news is there are plenty of ways to get started in your search. You can start with a simple Google search: "divorce counseling near me". Do a little research into each therapist before you choose one to work with. You want to make sure that you are finding someone that you trust and that you're comfortable with.
If you know anyone who has been through a divorce within the last several years, you can try asking them for recommendations. If they completed divorce counseling themselves, they might have a great personal recommendation. However, make sure you still interview the therapist to make sure that they are a good fit for you as well.
If you don't have a local therapist near you experienced in divorce counseling or your schedule makes it hard to get to appointments, you can try online therapy. There are services like those offered by BetterHelp that allow you access to therapists from the comfort of your home. BetterHelp is a great option for those with busy schedules or who live in an area where they may not be much availably. You can get started anywhere you have an internet connection and all you need is a smart phone, tablet, or computer. You and your ex can do this counseling together, or alone as individuals.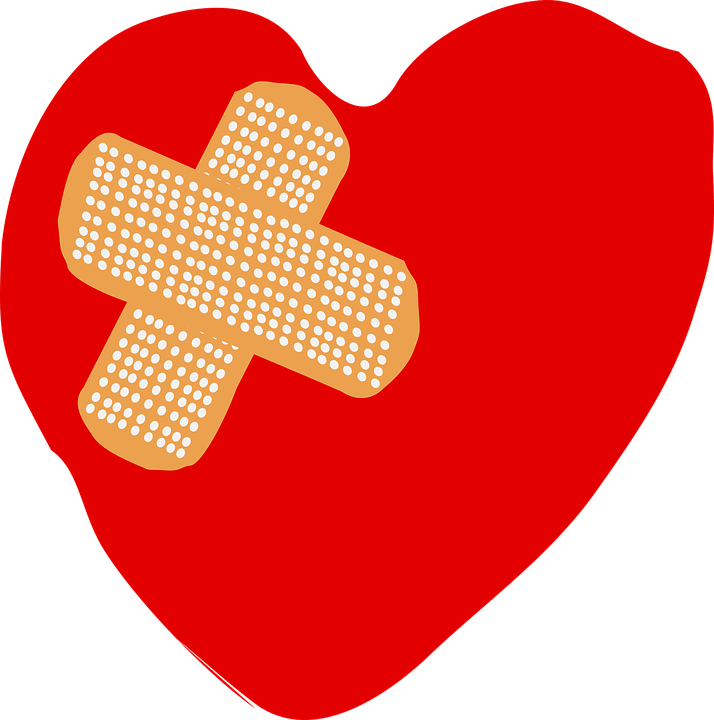 Source: pixabay.com
Final Thoughts: It Takes Time
Remember that healing takes time. Even with counseling, hurtful situations take time to recover from. Don't pressure yourself to bounce back to normal right away. You may have good days and bad days, and that's okay. Allow yourself time to feel the emotions that you have. Don't allow others to pressure you into doing things that you're not ready for or make you feel bad that you aren't "feeling better" faster. Everyone recovers in their own time and in their way. A therapist experienced in divorce counseling can help you work through the process. Whether you choose to work with a local therapist in a traditional setting or online with a platform like BetterHelp, just don't wait. The sooner you get started, the sooner you can get on a path of healing.
---
Previous Article
What Does LPC Stand For In Counseling?
---
Next Article
What To Expect In A Counseling Session
---
The information on this page is not intended to be a substitution for diagnosis, treatment, or informed professional advice. You should not take any action or avoid taking any action without consulting with a qualified mental health professional. For more information, please read our
terms of use.