What Does LPC Stand For In Counseling?
Updated May 11, 2020
Reviewer Whitney White, MS. CMHC, NCC., LPC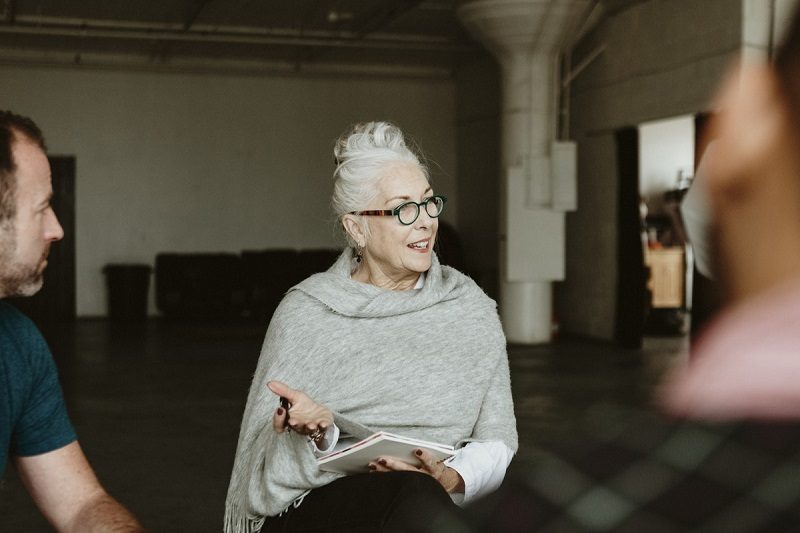 Source: rawpixel.com
There are many times when you will see letters after someone's signature. J.D., Ph.D., OBGYN. Depending on what kind of health practitioner you are looking for, it is also important to know what those letters mean.
Mental health is an important aspect of life. It is finally discussed and accepted with much less of a stigma, but it still does not make choosing a therapist any easier of a task.
The first thing that occurred was that you realized your mental health could be in better shape. Because there is no time like the present, you decided to seek professional help.
Now to decide where to go.
Deciding on a healthcare practitioner can be a daunting task. Your physical and mental health is extremely important and figuring out who to trust with that task can be intimidating. You want to make sure you not only feel comfortable and safe with this person but that they specialize in whatever it is that you need. The internet today has everything, including endless options that can clog up the task at hand.
In the mental health realm, there are various degrees of education, clinical, and certifications that lead to different designations after someone's name, indicating what they can do as a professional. LPC is one of them. You may see those three letters, as well as other combinations, such as AMFT, LCSW, or LMHC, following the name of therapists that you are looking up or considering going to.
This article will delve into what LPC stands for, as well as touch on a few other of the abbreviations that exist in mental health designations. It will help you make an informed decision in choosing your mental health professional.
What Does LPC Stand For?
LPC stands for Licensed Professional Counselor. A licensed professional counselor is a licensure for mental health professionals. The license allows them to render professional counseling services in private practice, hospitals, mental health clinics, and other settings.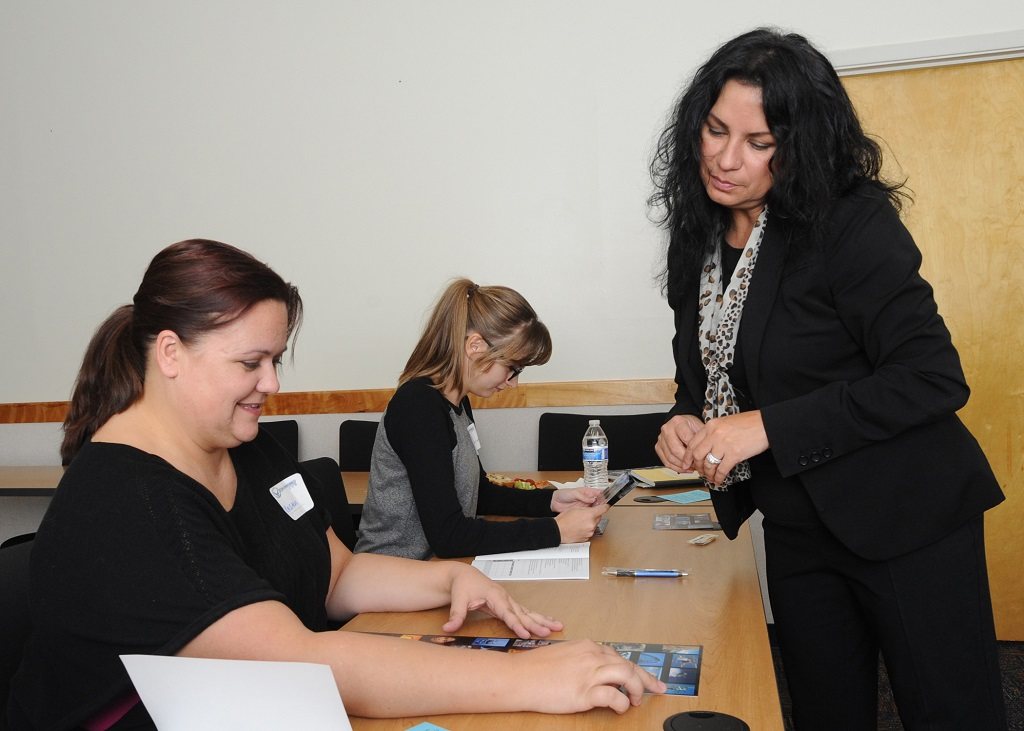 Source: jbsa.mil
While the specifics of how to obtain the LPC credential title vary slightly from state to state, the general base requirements are usually the same:
Education: Licensed professional counselors require a minimum of a master's degree in Counseling. This means they can also obtain higher degrees and have a Doctorate. Their undergraduate degrees will usually be in the realm of psychology or a major that will help prepare them afterward. They then obtain their Master's in counseling. They can also obtain their doctoral degree, in which case it is usually a Ph.D. or a Doctor of Psychology degree, which is also known as a Psy.D. Certain counseling fields require specific certifications after the general education, such as rehabilitation counselors. If a licensed counselor decides to go into a field that requires extra certifications, they also must complete those requirements.
Postgraduate supervised experience: Similar to a residency or student teaching. Generally, LPCs must log at least 3,000 hours of supervised clinical hours after graduating. This can occur at many different locations and gives the postgraduates the ability to get hands-on experience and ideally work with the population that they are going to serve once they are working. The clinical hours are always supervised by already licensed professionals, and it is at that point they can begin to diagnose and treat patients with proper guidance.
Boards: Once the degrees have been obtained and the hours have been logged, the final step is for a future licensed professional counselor to have passed the credentialing exam. Each state board has its credentialing exam to obtain the license. If a counselor wants to move to another state, they may or may not be able to transfer their credentials and may have to take additional classes to qualify to practice in a different state.
Standing: After the exams are passed, licensed professional counselors must stay in good standing with their boards. Licensed professional counselors, as with many professions that involve board certifications, have high standards of ethics and confidentiality that they must adhere to. LPCs are also required to complete some amount of ongoing education each year to stay in the know with their profession. The profession is regulated on both the state and federal level, which defines the practice and what they can and cannot do in their line of work.
What Does LPC Mean?
LPCs are mental health professionals. Even if they obtain a doctorate, they are not psychiatrists in that it is not a medical degree, they are not medical doctors, and therefore they cannot prescribe medication. Rather, they use therapy and their tools and abilities to help their patients. They are trained to work with a variety of situations, including individuals, groups, families, and couples, whether children or adults. Licensed professional counselors can diagnose and treat a wide spectrum of emotional, mental, and behavioral issues and disorders, such as:
Anxiety
Depression
Addictive disorders such as substance abuse
Post-traumatic stress disorder
Marriage issues
Stress
Chronic mental disorders
Domestic violence
Eating disorders
They work in collaboration with the patient to come to a solution and determine the best way to reach the client's goals and outcomes. At the root of the job, licensed professional counselors are trying to help their patients better their lives. They do this by setting goals and giving their patients the utensils to reach their goals. Whether it is working through trauma or thinking different or opening communication with themselves or their spouses, LPCs are equipped with the tools to help others.
Is A Licensed Professional Counselor Right For Me?
If you need mental help, seeking the aid of a professional is always a good idea. Mental health is important and seeking the help of a licensed professional is a great way to solve the issues that currently exist in your life. Reflect upon your life and your mental health. You know you better than anyone else, so you can decide if it is best for you. In family or couple situations, someone else may decide that therapy is best, but it is important either way to go into the situation with an open mind and let it help improve your life.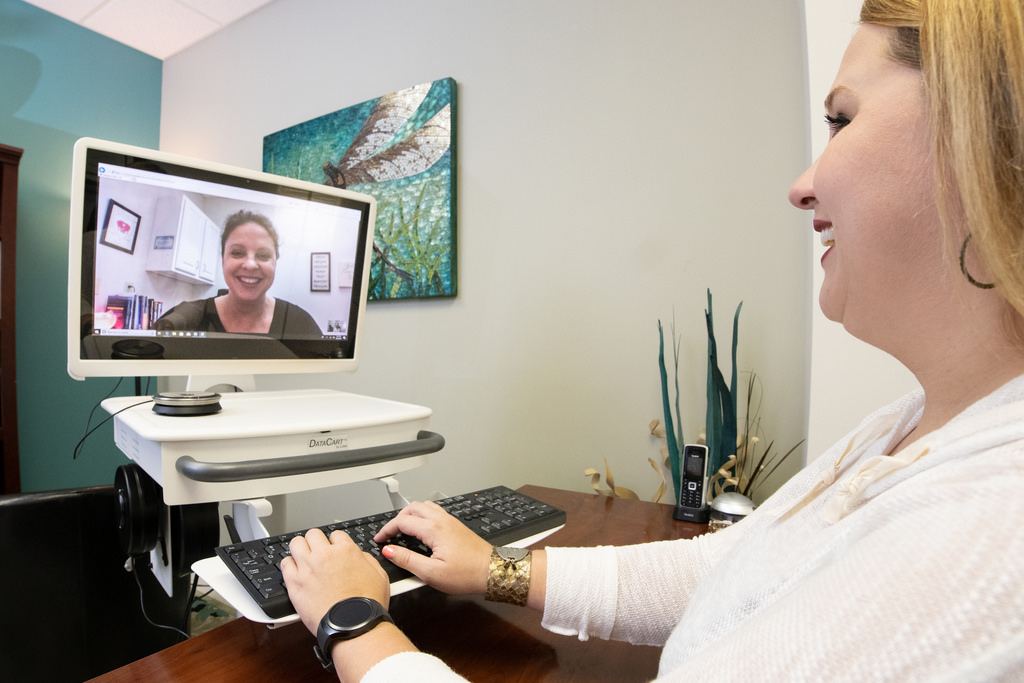 Source: flickr.com
So, let us say that a licensed professional counselor is right for you.
The next step is this: How do you choose?
Many mental health professionals specialize in different areas of mental health, such as anxiety and depression. When researching various licensed professional counselors in your area, you can look into if that particular licensed professional counselor specializes in the area that you think you may need the most help in. For many, their website will indicate if they are a general therapist, which still means they can help, or if they specialize int eh treatment of certain disorders. While many LPCs do have specialties, this does not mean they won't see you as a patient if they do not. For your comfort, however, looking into an LPC that specializes in helping your disorder may be what is best for you. In choosing how to get mental help, where you feel comfortable is a very important aspect.
Licensed professional counselors can also take other certification exams that may be more in line with your needs. As an example, marriage and family therapists have their designation and have either LMFT or AMFT following their name. If you are having marriage or family problems, you can still go to a licensed professional counselor, but seeking one that is licensed in marriage and family therapy may be an option to look into. Other counselors such as sex therapists or children therapists have special certifications as well. While the license itself and education behind it give everyone a general background in being able to help the various disorders, the special certification is a more in-depth ability to help you heal, recover, and move forward.
The most important aspect is taking the step to seek mental help. If you come away from this learning anything, make it the fact that there are options out there to help you and that there are steps to make everything better.
In today's age, you do not even need to go to therapy in person. While for some it is more beneficial to have face-to-face conversations, that may not be the case for everyone, and your comfort is first. If in-person therapy is not a viable option, online therapy is also something to consider. You can speak with a therapist online, and it is still an effective method of therapy. Also, it can help dilute the anxiety that talking to someone in person might give, or if you are unable to attend therapy for any other reason, it makes it much more accessible for the general population. Sites like BetterHelp.com can help match you up with a licensed professional counselor that will suit your needs. You can go to www.betterhelp.com/online-therapy to see if any licensed mental health professionals can help you today.
---
Previous Article
I'm Ready To Find Drug Counseling Near Me: Where Should I Start?
---
Next Article
Finding The Best Divorce Counseling Near Me
---
The information on this page is not intended to be a substitution for diagnosis, treatment, or informed professional advice. You should not take any action or avoid taking any action without consulting with a qualified mental health professional. For more information, please read our
terms of use.