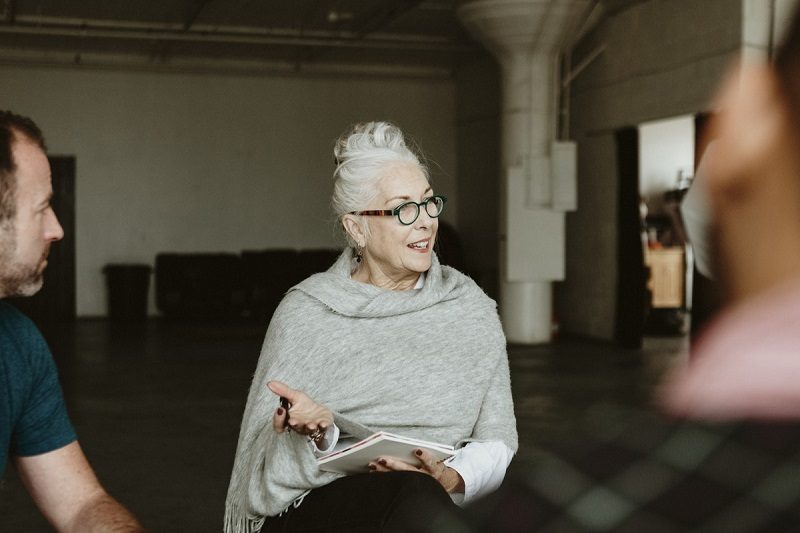 Wondering If A LPC Is Right For You?
There are many times when you will see letters after someone's signature, such as J.D., Ph.D., OBGYN. Depending on what kind of health practitioner you are looking for, it is important to know what those letters mean in order to determine the scope of practice the health professional offers.
Mental health is an important aspect of life. While mental health was once regarded with mistrust or disdain, it is more openly discussed and accepted with much less stigma. Despite the prevalence of discussions about mental health, counseling, and mental illness, choosing a therapist can still be a difficult or overwhelming task. Typically, the first step in seeking out professional counselors is identifying the state of your mental health. An evaluation of your mental health may lead to seeking out a mental health counselor or another form of health services in order to optimize your mental health. Now, all that is left is to decide where to go.
Deciding on a healthcare practitioner can be a daunting task. Your physical and mental health is extremely important and figuring out whom to trust can be intimidating. You want to make sure you not only feel comfortable and safe with this person but that they specialize in whatever it is that you need, have all of the degree levels that states require, and have the board-approved licensing that states require. The internet today has everything, including endless options that can make finding the right therapist for you overwhelming at best and near impossible at worst.
In the mental health realm, there are various degrees of education, national clinical and state clinical requirements, and certifications that lead to different designations after someone's name, indicating what they can do as a professional. "LPC" is one of them. You may see those three letters, as well as other combinations, such as AMFT, LCSW, or LMHC, following the name of therapists that you are looking up or considering going to.
This article will delve into what LPC stands for, as well as touch on a few other abbreviations that exist in mental health designations. Learning about what each of these abbreviations mean, including the service providers' state licensing requirements and what types of board-approved practicals each designation indicates, will help you make an informed decision in choosing your mental health professional.
What Does LPC Stand For?
"LPC" stands for licensed professional counselor. Licensed professional counselors are licensed to work as mental health professionals. The LPC license allows them to render professional counseling services in private practice, hospitals, mental health clinics, and other counseling or a related mental health field. While the specifics of how to obtain the LPC license vary slightly from state to state, and even the title varies from state to state, the general base requirements are usually the same:
Education. Licensed professional counselors require a minimum of a master's degree in counseling. This means they can also obtain degrees higher than a master's degree and have a doctorate. Their undergraduate degrees will usually be in the realm of psychology or a major that will help prepare them for working as counselors or licensed mental health professionals engaging in direct client contact. They then obtain their master's degree in counseling. They can also obtain their doctoral degree, in which case it is usually a Ph.D. or a Doctor of Psychology degree, which is also known as a Psy.D. Certain counseling fields require specific certifications after the general education requirements, such as rehabilitation counselors. If a licensed counselor decides to go into a field that requires extra certifications, they also must complete the license requirements set forth by states, including additional service and education hours.
Postgraduate supervised experience: Similar to a residency or student teaching, supervised experience involves practical application of the skills mental health counselors learn in school. Generally, LPCs must log at least 3,000 hours of direct client contact and supervised clinical experience hours after graduating. This can occur at many different locations and gives the postgraduates the ability to get hands-on clinical experience and, ideally, work with the population that they are going to serve once they are licensed service providers. The clinical hours are always supervised by licensed professional counselors, and it is at that point they can begin to diagnose and treat patients — with proper guidance from professional counselors and individuals who have already passed the National Counselor Examination (NCE).
Boards: Once the degrees have been obtained and the hours have been logged, the final step for future licensed professional counselors is to pass the credentialing exam. Each state board has its credentialing exam to obtain the credentials required of a licensed mental health counselor. If a counselor wants to move to another state, they may or may not be able to transfer their credentials and may have to take additional classes to qualify to practice in a different state, because health counseling requirements vary from state to state and country to country.
Standing: After the exams are passed, licensed professional counselors must stay in good standing with their boards. Licensed professional counselors, as with many professions that involve board certifications, have high standards of ethics and confidentiality that they must adhere to. LPCs are also required to complete some amount of ongoing education each year to stay in the know with their profession. The profession is regulated on both the state and federal level, which defines the practice and what they can and cannot do in their line of work.
What Does LPC Mean?
LPCs are licensed mental health professionals. Even if they obtain a doctorate, they are not psychiatrists, in that they are not awarded a medical degree, are not medical doctors, and are not qualified to prescribe medication. Rather, they use therapy and the tools and skills developed in their postgraduate degrees to help their patients. They are trained to work with a variety of situations, including individuals, groups, families, and couples, and are typically skilled in human resources and working with people of all ages. Licensed professional counselors can diagnose and treat a wide spectrum of emotional, mental, and behavioral issues and disorders, including:
Anxiety
Depression
Addictive disorders, such as substance abuse
Post-traumatic stress disorder
Marriage issues
Stress
Chronic mental disorders
Domestic violence
Eating disorders
Licensed professional counselors work in collaboration with the patient to come to a solution and determine the best way to reach the client's goals and preferred outcomes. At the root of the job, licensed professional counselors are trying to help their patients better their lives. They do this by setting goals and giving their patients the tools to reach their goals. Whether it is working through trauma or developing healthier thought patterns or improving communication with themselves or their spouses, LPCs are equipped to help others.
Is A Licensed Professional Counselor Right For Me?
If you need mental help, seeking the aid of professional is always a good idea. Mental health is important and seeking the help of a licensed mental health professional is a great way to begin working through issues or habits that are negatively impacting your happiness and well-being. Reflect upon your life and your mental health. You know you better than anyone else, so you can decide if working with a mental health counselor is the best avenue for you. In family or couple situations, someone else may decide that therapy is best, but it is important, either way, to go into the situation with an open mind and remain open to the possibility of professional counseling enriching your life. Once you've determined that a licensed professional counselor is right for you, how do you decide what type of licensed mental health counselor you'd prefer to work with?
Wondering If A LPC Is Right For You?
Many mental health professionals and professional counselors specialize in different areas of mental health, such as anxiety and depression or substance abuse disorders. When researching various licensed professional counselors in your area, you can look into whether or not that particular licensed professional counselor specializes in the area that you think you may need the most help in, including what national certified designations they boast, as well as how many hours of direct client contact they have. Most professional counselors' websites will indicate if they are a general therapist, which still means they can help, or if they specialize in the treatment of certain disorders. Website information will also typically include a licensed clinical professional's experience level, degree received (typically at least a master's degree), and any commendations they have received.
While many LPCs do have specialties, this does not mean they won't see you as a patient if you don't fall under their specialty. For your comfort, however, looking into an LPC that specializes in helping your disorder may be what is best for you. When it comes to choosing professional counselors, it is usually best to focus on your comfort level and willingness to trust first, as working with mental health counselors you do not feel safe with will not yield optimal results.
Licensed professional counselors can also take other certification exams in a related field that may be more in line with your needs. As an example, marriage and family therapists have their initial designation (a designation with the LPC board, for instance) and also have either LMFT or AMFT following their name. If you are having marriage or family problems, you can still go to a licensed professional counselor, but seeking one that is licensed in marriage and family therapy may provide services that more closely align with your needs. Other counselors, such as sex therapists and pediatric therapists, have special certifications, as well. While the license itself and education behind it give everyone a general background in being able to help a myriad of disorders and mental illnesses, special certifications offer a more in-depth ability to help you heal, recover, and move forward, as counselor examinations in these fields require additional hours of direct client interaction and additional education hours.
The most important step in moving forward and healing is simply reaching out for help. If you come away from this learning anything, know that there are countless options out there to help improve your mental health, and plenty of professional counselors — counselors or licensed mental health professionals — who have the tools, experience, and ability to help you on your journey toward improved mental health.
In today's age, you do not even need to go to therapy in person. While for some it is more beneficial to have face-to-face conversations, that may not be the case for everyone, and your comfort and ability level should come first. If in-person therapy is not a viable option, online therapy is also something to consider. Sites like BetterHelp.com can help match you up with a licensed professional counselor that will suit your needs. You can go to BetterHelp to see if any licensed mental health professionals can help you today.
You can speak with a licensed clinical therapist online, and it is still an effective method of therapy. HuffPost summed up some of the research that has been done as to how effective online therapy is, including a 2014 study that showed that teens receiving remote therapy for obsessive-compulsive disorder had just as much success as those with in-person therapy and that several studies have shown that cognitive behavioral therapy is just as effective remotely as it is in a traditional setting.
Also, online therapy can help dilute the anxiety that talking to someone in person might instigate, or if you are unable to physically attend therapy for any other reason, it makes it much more accessible for the general population. Another great benefit is that online therapy tends to be more affordable than traditional therapy.
To help you make a more rounded decision, here are some reviews by recent BetterHelp users about working with their counselors:
"April has been so helpful! She's able to guide you towards solutions that are within your current ability while taking your circumstances into consideration. My first time trying any form of counseling, and a better experience than I could have imagined!" Read more on

"Jessica is a wonderfully compassionate therapist. I am trying out therapy for the first time, and I'll admit, I had some reservations before beginning. Jessica is a great listener and each week she gives me a worksheet to help me look deeper into relevant issues we discuss at each session. I would highly recommend!" Read more on

Frequently Asked Questions (FAQs)
What can you do as an LPC?
Following a national counselor examination, counselors (or licensed professional counselors) can deliver counseling and therapy to individuals seeking therapeutic intervention, such as cognitive behavior therapy, and other talk-based therapy solutions. An LPC is qualified through a counselor examination (though requirements vary from state to state), and although they are qualified to practice mental health intervention, they are not qualified to dispense medical advice or write prescriptions for medication. Counselors (LPCs) may also be qualified to deliver specialized therapy options, such as trauma therapy.
What is the difference between LPC and LCPC?
Although they appear to be two different designations, the national counselor examination for both requires similar education and clinical practice hours. Rather than describing two different types of licensed counselors, the designations "LPC" and "LCPC" describe the same basic licensure, described in different states. Some states prefer the title of licensed professional counselors (LPCs), while others prefer the title of licensed clinical professional counselors (LCPCs). Both are professional counselors or licensed professional counselors, and both are qualified to provide mental health services following a national counselor examination (NCE) or national counseling examination (NCMHCE).
Is an LPC a doctor?
An LPC is not a doctor but is instead considered one among a larger grouping of professional counselors or licensed clinical professional counselors. An LPC (or LMHC, in some states) is a national counselor designation that allows the individual to practice mental health services, such as talk therapy, trauma therapy, family counseling, or marriage counseling after taking the health counseling examination (NCMHE) and after completing a specific number of clinical hours. LPCs are considered licensed counselors or licensed mental health counselors (LMHC).
How long does it take to become LPC?
The time varies, as many licensed professional counselors choose to go on to get their doctorate degrees in psychology or related fields or continue to receive licensing and certifications in additional areas in order to specialize in treating specific conditions and disorders. The minimum education requirement is a master's degree in addition to two years or 3,000 hours of clinical work, culminating in a jurisprudence exam that qualifies individuals to practice in their home state or country.
What is a LPC salary?
Licensed professional counselors have a wide range of salaries, largely due to the wide range of practical applications of counseling. LPCs working in clinical community settings typically come in on the lower end of the LPC wage spectrum, at approximately $40,000, while LPCs who have private practices or work in private hospital settings bring in a much larger yearly average of $90,000. An LPC's salary will depend on the setting in which they work as well as the area in which they work. Some states boast much higher costs of living and, correspondingly, much higher base wages.
Is LPC better than LCSW?
An LPC has an advanced degree (holding at least a master's degree in counseling or a related field) while a licensed clinical social worker holds a master's degree in social work. The distinction between the two may not be important to some, but individuals looking for counseling may prefer to work with an LPC more than an LCSW due to the differences in training. LCSWs are trained in social work and approach counseling from the broader societal perspective of social work. LPCs approach counseling from a more individual-focused perspective and are trained specifically in counseling techniques. Neither is necessarily better than the other, but both certainly approach counseling and mental health services from different perspectives.
Can an LPC prescribe medication?
An LPC is not a medical doctor, and, as such, is not qualified to prescribe medication. Although some LPCs have doctorate degrees in psychology, that awards them a PhD, not an MD. Only an MD is licensed and qualified to offer prescriptions to their patients. If an individual were to see an LPC and require medication, a referral to a psychiatrist or other medical doctor would be necessary.
Can an LPC make diagnosis?
Although LPCs cannot prescribe medicine, they are qualified to make diagnoses of mental health conditions. This is because a licensed professional counselor has been trained in identifying, diagnosing, and treating mental health conditions via therapy and have spent time working with other mental health professionals to develop practical skills and knowledge prior to sitting for licensing exams. The scope of an LPC's ability to treat the diagnosis in question is less certain, however, as LPCs cannot prescribe medication, and may need to work in tandem with other mental health professionals to successfully diagnose, treat, and heal mental illness.
Is an LPC the same as a psychologist?
The answer is both yes and no; an LPC is only required to secure a master's degree in order to pursue a clinical practice and take licensing exams, but many LPCs prefer to go on to get their doctorate degrees in psychology, making them both an LPC and a psychologist. Psychologists are mental health professionals with a doctorate degree while LPCs are licensed mental health professionals who may or may not go on to receive their doctorate degrees. Both are qualified to practice therapy and provide numerous mental health services.
Can an LPC diagnose mental illness?
An LPC is trained in counseling and therapy and is able to diagnose mental illness. Once a diagnosis has been made, an LPC may need to bring in other mental health professionals to assist in treatment, whether that means bringing in a psychologist trained in more advanced therapies or bringing in a psychiatrist who is able to prescribe medication for the patient in question. Although LPCs can diagnose mental illness, they may be limited in the exact manner that they are able to treat their patients once a diagnosis has been made.