If you're considering treatment for a substance use disorder, you're already on the right track. Sometimes the toughest part of recovery is the beginning: admitting you have a problem. This article will explain how to find a therapist who specializes in helping people with substance use disorders so you can start receiving treatment that works for you.
If you are looking for a therapist or professional that specializes in addiction and overcoming drug use or alcohol use, we will outline some resources for you in this article. Taking the time to research and ask for help is a huge step, and the most important one you can make to help get back to the life you deserve. "Addiction" is a word that seems simple but can cover a complex range of human experiences. Addiction involves a compulsive need for a substance, behavior, or activity, usually something that brings negative consequences.
Wondering Where You Can Find Drug Counseling Services Near You?
What Is Substance Use Counseling?
Substance use counseling combines mental health treatment with drug and alcohol addiction treatment. Programs can be inpatient or outpatient. Regardless of where you seek treatment, you'll talk to a licensed and trained substance use counselor in a clinical environment. In counseling, you'll speak to a mental health professional to identify factors contributing to your substance use behaviors. In talk therapy, you may discuss addiction causes, develop coping skills, practice those skills, and attend group therapy. Some people also find twelve-step programs for substance use helpful.
Just by preparing to ask for help, you're deciding to better your life. Acknowledging dependency is hard, but addiction can be debilitating and potentially deadly. When you realize you have an addiction, whether to drugs, alcohol, or something else, one of the bravest and most difficult things to do is seek help. Substance use disorder can exist alongside or even be caused by depression, anxiety, past trauma, or another mental health disorder. All of these issues are treatable. You're not alone, and there is hope.
How To Find An Addiction Counselor In Your State
Searching for an addiction counselor online will yield many results, but you might feel uneasy if you don't know how experienced a counselor is in their field. Having a referral from someone you know or from another trusted medical or mental health professional is a great way to find a counselor to see for substance use treatment, but it can be difficult if you're nervous about revealing you have a substance use issue. One solution is to call a national helpline such as SAMHSA's National Helpline: 1-800-662-HELP (4357).
You can also look into treatment facilities to find a substance use counselor. These facilities have experts who understand addiction, and their counselors are trained to help people through substance use recovery.
Substance Use Treatment Facilities
Substance use treatment facilities are places where individuals can seek treatment for substance use issues. These facilities have teams of clinicians that understand substance use disorder and how to treat it. The first component of addiction treatment is the evaluation process. An evaluation establishes your background and needs so that you can receive personalized treatment. Addiction treatment settings include social workers, psychologists, substance use counselors, psychiatrists, and an entire clinical team.
Individual counseling with a therapist who specializes in substance use can help you gain a deeper understanding of addiction, learn coping skills, and prevent relapse. Group therapy is another option, and it can be a powerful resource for recovery; sometimes knowing you are not alone can make a big difference. Most facilities offer both individual and group counseling.
What's An Addiction Psychiatrist?
An addiction psychiatrist is someone who specializes in mental health and comorbid issues (other mental health issues that occur at the same time as the substance use disorder). They provide short medication management sessions, checking to see how medications are working and making adjustments as needed. An addiction psychiatrist can determine whether you're adequately medicated for substance use to prevent relapse. Medication can help with the cravings that can result from a substance use disorder. An addiction psychiatrist will know how to handle your unique situation. Be honest about your symptoms. If you're experiencing cravings for a particular substance, tell your psychiatrist, and they can help you through it.
Find The Right Addiction Or Drug Counselor
Some individuals find an addiction or drug counselor through the recommendation of a family member or friend, while others receive a referral from a general physician (such referrals are confidential). When you find a counselor, you should check their credentials: appropriate education and certification to work with substance use issues. Searching online reviews can also confirm that a counselor is ethical and has worked well with others.
If you think you've found a good fit with a counselor, call them for a phone consultation. You do not need to make an in-person appointment until you feel comfortable doing so. After an in-person meeting with a substance use counselor, consider whether the session felt productive and safe. If so, keep going. If not, you have the right to explore other counselor options to find your best fit; no qualified counselor will take your decision personally. Keep in mind, though, that it might take more than one session to know whether your counselor suits your needs, and that is OK.
Addiction Treatment is Crucial
No matter how severely you are struggling with substance use, there is hope. Getting help with addiction is a unique challenge because you are treating more than just substance use—you are also addressing potential underlying issues. Many people experience addiction as a way of covering up or denying something else, such as mental health issues or trauma, and that deeper process of healing takes time. A mental health professional can help you make a plan to take control of your life, one day at a time.
BetterHelp Can Help
In addition to pursuing help through treatment facilities, you might find that subsequent therapy with a mental health professional can support your recovery and prevent relapse. Alternatively, if your substance use disorder stems from underlying issues like trauma, anxiety, or depression, you may want to treat the issue at its source by keeping up a regular schedule of mental health counseling. For these and other services, online therapy from
BetterHelp
might be a great fit.
BetterHelp will match you with a licensed mental health professional who can help you continue on your recovery journey. Online therapy with BetterHelp is convenient, flexible, and affordable; you will not need to arrange in-person appointments or deal with traffic and waiting rooms. You will be able to access mental healthcare when you need it, from the comfort of your own home, in whichever format—video chats, phone calls, emails, or text messages—is the best fit for you. This flexibility also allows you to communicate with a counselor as privately as you wish. The reviews below show how BetterHelp has been able to support others on their substance use recovery journeys.
"I absolutely love and adore him so much. He has helped me cope with my addiction and stress problems in so many different ways. Even though it's been over the phone or online this entire time and states away, he makes me feel like he is sitting right in front of me talking to me like I'm a real person. There're so many more things I could say about Steven in a positive manner but that would take me another paragraph or two. He is probably the best counselor I have ever come across and he listens to everything, with a very neutral understanding. He does not make me feel pressured to do certain things by a certain time he works on my schedule,, the only down part is no immediate text back and forth but he DOES respond as soon as he possibly can and is always willing to do a light session unscheduled. I will recommend Steven to everybody I ever have ever known seeking help. We have barely scratched the surface together, honestly. But he knows me better already then most of my closest friends / or family."

"Julissa is my lifeline to sobriety. I always know that she is there to assist me. She's honest and to the point. She helps me to see other aspects of my behavior that I either could not see or refuse to see. Thank you, Julissa!"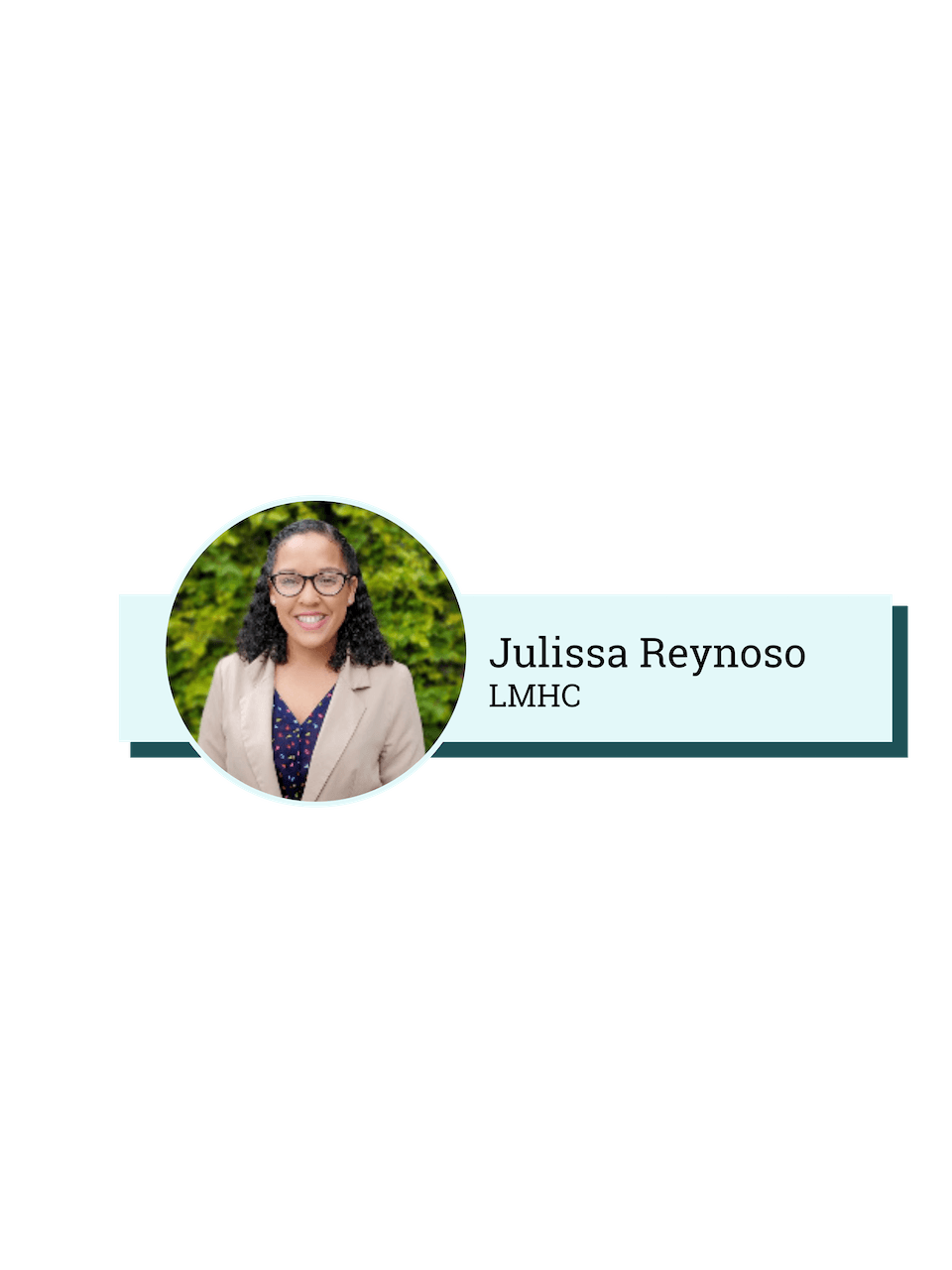 Wondering Where You Can Find Drug Counseling Services Near You?
Conclusion

Once you establish a plan that includes coping skills, release prevention, and where to go for support, you will start to feel more in control and peaceful in your life. Whether you work with somebody in your local area or you find a therapist at
BetterHelp
, you deserve to have good mental health, and it's important to make that a priority in your recovery from addiction. With the right tools, you can do it. Take the
first step
.
Frequently Asked Questions (FAQs)
What does it mean to be addicted?
"Addiction" is a word that seems simple but can cover a complex range of human experiences. Addiction involves a compulsive need for a substance, behavior, or activity, usually something that brings negative consequences.
The concept of addiction is commonly associated with alcohol and substance use, but in truth, you can become addicted to anything. For example, an emerging form of addiction is internet addiction: overuse of the internet for non-productive activities, usually social media or similar recreational sites, in ways that impede day-to-day functioning and health.
Other examples include gambling addictions and sex addiction. Some individuals experience addictions to having sex with other people, usually strangers, which can lead to STIs or other sexual consequences.
The line between a habit and an addiction can be blurred. A habit tends to form over time, and it can be good or bad. With a less intensive approach like cognitive behavioral therapy, you can change a negative habit. However, intense brain chemistry makes recovering from an addiction more difficult than changing a habit.
What is the role of an addiction counselor?
Addiction counseling involves helping those who have an addiction or substance use disorder. In general, addiction counseling involves building trust between the client and the counselor, so the client can express their emotions and experiences without feeling judged.
With a client's permission, a drug counselor may speak with their family as well to create an emergency plan, but counseling is confidential. A counselor or therapist may employ several techniques, such as cognitive behavioral therapy, which can reduce the link between addictive thoughts and habits. In addition, the counselor may evaluate a client's thoughts, environments, people, or other concepts that trigger addictive cravings, especially during vulnerable states.
What does a drug therapist do?
A drug therapist works with a client to detox them of the drugs they are addicted to, then works with them to fight the addiction. Drug therapists may use different therapy techniques to change how one thinks and behaves in order to reduce cravings. Drug therapists also focus on relapse prevention.
What is the best therapy for substance use?
Substance use is treated through various forms of therapy. Therapists know that each person is unique and may need different therapies to aid in their recovery. Here are some therapies used:
Cognitive behavioral therapy (CBT) is a versatile, evidence-based form of therapy that explores the relationship between thoughts and habits. In the context of addiction therapy, CBT tends to involve the thoughts that may feed into addiction; changing thoughts can sometimes change habits, and vice versa.
Dialectal behavioral therapy (DBT) involves working to reduce the cravings one experiences, as well as their severity, through increasing emotional and cognitive regulation—balancing thoughts and feelings to avoid undesired behaviors.
Rational emotive behavior therapy (REBT) involves a patient learning to think more rationally and positively to help change their emotions and thereby their behaviors.
12-step programs are quite popular and consist of meetings where individuals can meet anonymously to discuss their recovery journeys. Alcoholics Anonymous and Narcotics Anonymous are two such examples.
What is mental health counseling?
This is a field of emotional and mental wellness support. Mental health therapy can vary in terms of services provided and conditions treated. Here are several common types:
Anger Management
When someone struggles to control their anger, it can lead to severe problems and sometimes legal issues. Anger management helps develop coping skills and behavioral alternatives to lashing out. Meditation and other calming techniques may be used. Anger management may also explore possible underlying causes of anger, such as trauma. The goal of anger management isn't to eliminate anger, a healthy emotion, but to teach clients to express it in a healthy, productive manner.
Marriage Counseling
Another popular form of mental health therapy is marriage or couples counseling. Marriage therapy can be proactive to sustain a healthy relationship or responsive to problems that threaten the relationship. This type of therapy is generally conducted with both partners, but in some cases individual therapy may also be used.
Christian Counseling
This type is guided from a Biblical perspective, often combining the beliefs of Christianity and advice offered by counselors. For Christian individuals in need of help, this type of therapy may be a good fit.
Experiential Therapy
This type of therapy offers various ways for clients to express themselves and their past experiences, such as acting, role playing, music, and visual arts. Creative expression can help a client gain clarity and generate solutions that they may not have considered before.
Drug Counseling
Usually located in treatment centers, this type of therapy seeks to help clients recover from dependence on addictive substances and avoid relapse. For a client, it often involves changing habits and being mindful of their surroundings.
What should a treatment plan include?
Usually, a treatment plan includes some form of detoxification, medication as necessary, and individual or group therapy, but the plan can vary depending on the individual. Someone with a mild addiction may not need detoxification, for example. Every case is unique.
How do you create a treatment plan?
When a person enters a treatment center, their counselor will develop a treatment plan. While these plans can vary widely, they often contain similar elements.
First, a licensed mental health professional called a drug therapist will help the client stop active substance use. This is sometimes called "detox," short for detoxification. Some substances can be stopped through therapy alone, but withdrawal—physiological symptoms in response to stopping a substance's use—can be dangerous and even deadly with some substances. A trained drug therapist will work carefully to make sure that the client is kept safe throughout this process.
Next, the drug therapist may use medication or therapy, or both, to help prevent substance cravings. A treatment plan will then include working with an addiction counselor and pursuing some form of mental health support to build the foundation for a long-term recovery.
How can I become an addiction counselor?
Addiction counseling is a noble and rewarding career choice. You can help others through their most vulnerable times to achieve new beginnings! You should be aware, though, that
becoming an addiction counselor is a long process.
First, you'll need a degree in counseling from an accredited four-year college or university. Depending on your region, you may also need a graduate degree. Next, you will need to work as an intern or counselor to earn supervised clinical hours and complete state and federal background checks. Then, you'll need to pass a national or state licensing exam to earn certification as an addiction counselor. Once you have been certified, you may apply to work at a treatment center or other counseling firm, or you may choose to practice independently.
What is the main cause of drug addiction?
Drug addiction is a complex psychological and physiological issue that has no single cause. A person's age, genetics, environment, personality, and family situation can all play a role. No matter the cause, it is important to remember that addiction and substance use do not change a person's worth or humanity. If you are struggling with substance use, know that
help is available
.
How do you say "No" to drugs?
Well-meaning public service announcements used to depict "saying no" to drugs in unrealistic settings—for example, a drug dealer in an alley offering free drugs to teens, who simply told the dealer, "No," and went on about their days. In real life, situations that can lead to addiction are often much more commonplace and unremarkable: prescriptions for narcotic pain relief, high-pressure work or school environments, unhealthy home or social environments, or underlying mental health issues like trauma, anxiety, and depression.
In any of these scenarios, resisting substance use is made easier by the healthy support of family and friends. Remain honest and open with the trusted people in your life, and offer each other support through your challenges and successes alike. If you know that you are at a higher risk of developing a substance use disorder—for example, because of a genetic predisposition—then you may also seek out proactive help with a mental health professional to look after your wellbeing.
What factors put students at greater risk of substance use?
Many students, especially teenagers, are at risk of developing substance use disorders. Several factors can put students at greater risk for abuse:
Peer pressure: teenagers often try hard to impress others, which usually means conforming to or mimicking the behavior of their peers, even if it is harmful. Peer pressure can also apply at home if parents or family members use drugs.

Home instability: households dealing with poverty, abuse, and other problems can put a student at greater risk of substance use issues.

Stress: the pressures of school and extracurricular activities can weigh heavily on students. Also, student athletes who experience sport-related injuries may be prescribed medications that can foster dependence.

Community issues: A community dealing issues of drug trade or substance use may increase the likelihood of its students' developing addictions.