Where Can I Find Child Counselors Near Me?
Updated June 30, 2020
If you're considering having your child see a therapist, you've probably asked the question, "where can I find child counselors near me?" A quick Google search will give you a long list of mental health professionals in your area ranging from marriage and family therapists to child counselors. However, going through a Walgreen's receipt of names can be overwhelming. Your child's mental health is very important, and so these steps are inevitable.
Thankfully, there are other ways to find a therapist for your child's mental health, similar to finding a marriage and family therapist. First, we will start by discussing the reasons why parents seek out a child counselor and how these mental health experts can help with many different issues. Please note that child counselors are different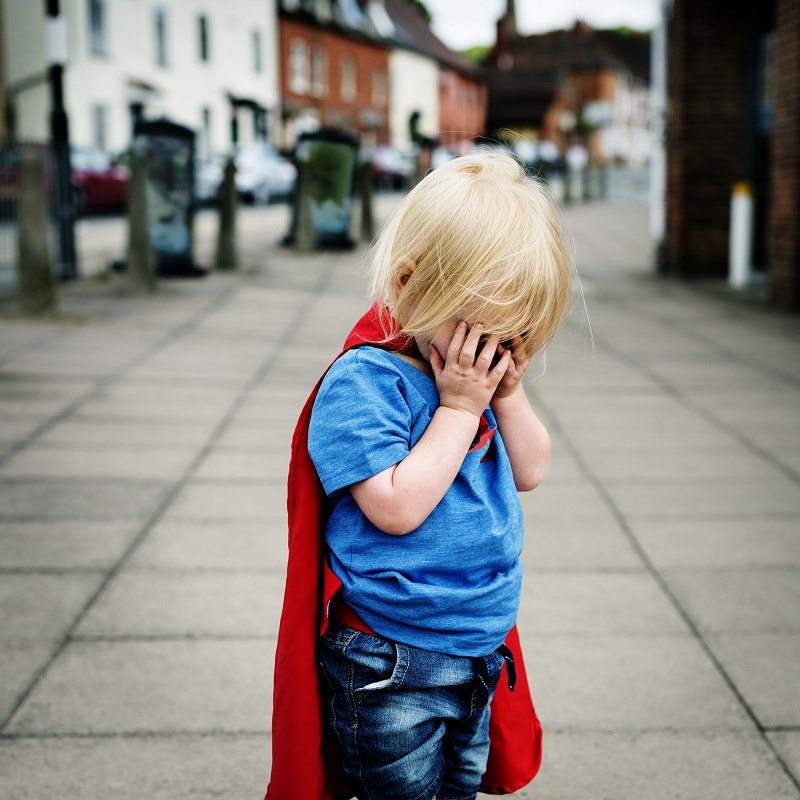 Source: rawpixel.com
Issues That Matter: When to Take Action
Life changes and ups and downs are a part of everyday existence. Like adults who need a marriage and family therapist, many children struggle with family drama, school problems, self-esteem issues, and stress management in general. Some of this is to be expected; after all, life is full of highs and lows. However, some bumps in the road might require your child to learn new coping mechanisms, take on different perspectives, or improve their communication/skills.
So when, should a parent stop riding the wave and seek help from a professional? Some everyday situations in which a child counselor can help include:
Signs of Depression or Anxiety. 60%-the percentage of children with depression who are not getting help, according to the Anxiety and Depression Association of America (ADAA). The number of children with untreated anxiety, a whopping 80%. Many parents mistake these issues as a "phase." They do not realize that this is different from adults seeking a marriage and family therapist. Issues relating to a child's mental health may demand the attention of a child counselor. Chronic worry and sadness can cause long-term problems for the child when not handled appropriately.
Emotional Problems.Sometimes, children experience issues that are much deeper than normal sadness or mood swings. If your child has outbursts that can't be controlled, acts out of anger in destructive ways, or exhibits emotional responses that seem abnormal, consider scheduling a therapy session with a mental health professional. Your child's mental health should always be a concern.
Behavioral Issues.Just like emotional issues, inappropriate behavior is a normal part of childhood. For some reason, parents may find it a little hard to find a therapist. However, there are times when a specialist can be beneficial because your child's mental health is a priority. If your child has been diagnosed with a behavioral disorder or struggles with a condition (ADHD, Autism, etc.) that influences their actions, learning healthy tools and coping mechanisms can be extremely beneficial for his or her mental health.
Self-Esteem Struggles.A major battle of parents today is figuring out how to help children feel good about themselves. Self-esteem proves to be a major issue even for adults, sometimes making them require a marriage and family therapist. School and social media bullying can chip away at self-esteem and lead to chronic feelings of worthlessness. Self-esteem matters a lot when talking about your child's mental health. If you've tried helping your child strengthen his or her self-image with minimal success, a child counselor specializing in adolescent issues might be the best person to help build a solid core and fortify your child's mental health.
Sexual Abuse or Trauma. One out of every six girls and 1 out of every ten in the U.S. is a victim of sexual abuse, according to the National Center for Victims of Crimes. Finding out that your child has been victimized in such a way can be traumatizing for parents and cause feelings of guilt. Some parents typically need to consult a marriage and family therapist, and some just find it difficult to find a therapist. Many cultures teach that these issues should stay within the family unit and not be discussed outside of the home. Unfortunately, this creates even more pain and suffering for the one who has been hurt. For this reason, it is critical to put your child's mental health as number one. Getting help is the first step in recovery.
Changes with Sleep or Eating. Often tell-tale signs of heavier issues, eating disorders, and sleep problems can remain hidden. They should always be addressed, first by a medical professional, and secondly by someone who understands recovery to ensure your child has perfect mental health.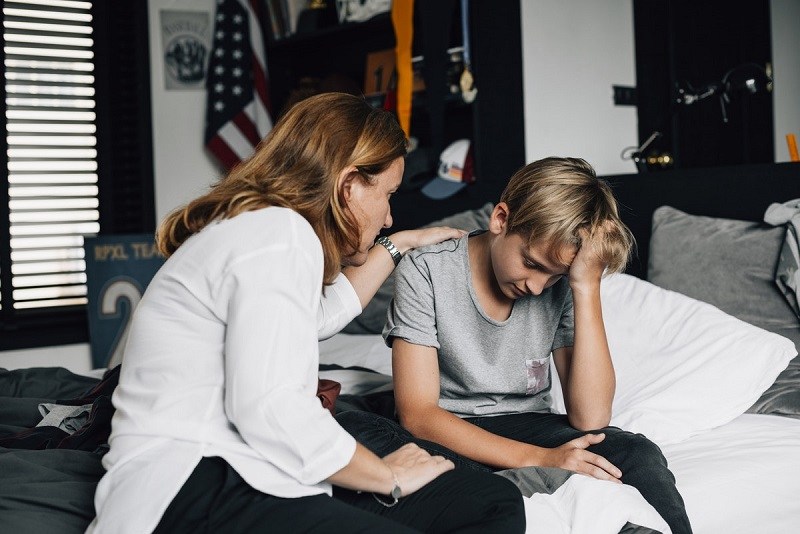 Source: rawpixel.com
Self-Destructive Behavior or Threats of Self-Harm. Threats of suicide talk of self-harm or attempts should never be ignored or swept under the rug. It's enough reason for any parent to find a therapist. Most of these behaviors indicate a problem with a child's mental health. However, there's no cause to worry. Often, parents feel helpless when dealing with self-destructive behavior and don't want to reach out to a mental health professional out of embarrassment, shame, or fear. Some even consult a marriage and family therapist. They might wonder, "where can I find child counselors near me to help my child?" but remain too afraid to act. This is normal, but moving past this fear and getting help for your child right away is crucial.
Struggles in Life Areas. Sometimes counseling is the answer for children who don't have any of the issues above but are struggling to succeed in several different areas. Similar to how parents may need a marriage and family therapist, children may need counseling too. They may be plagued by troubles at home, have trouble fitting in at school, or can't seem to find happiness no matter how hard they try. If something just 'feels wrong' and you have a gut feeling that your child needs help, reach out to a child counselor It's very crucial to find a therapist to help with these struggles.
What Will Happen During Therapy?
Fear of the unknown can cause parents and kids to avoid therapy. When it comes to mental health, TV stereotypes, and cultural stigma can leave us feeling like needing therapy is a bad thing or something for others, not us. The same principle applies to parents while trying to hire a marriage and family therapist. However, professional marriage and family therapists give parents the best. The same principle applies to children with child counselors. One way to combat this feeling before finding a child counselor is to gain as much knowledge about the process before the first session. This way, both you and your child will be better prepared to receive help.
Although every therapy session is tailored to the needs of the client, for instance, a marriage and family therapist work to offer the best to the family. In therapy, kids learn by doing. Your child won't be lying on a couch telling all of his or her problems to a doctor writing notes like in the movies. Most meetings will consist of a mixture of four things: talking, doing activities, solving problems, and practicing new skills. Just like a marriage and family therapist, a child counselor is trained in communication and knows how to help the client feel comfortable.
How long these sessions last and the duration of therapy depends on your child's needs and goals.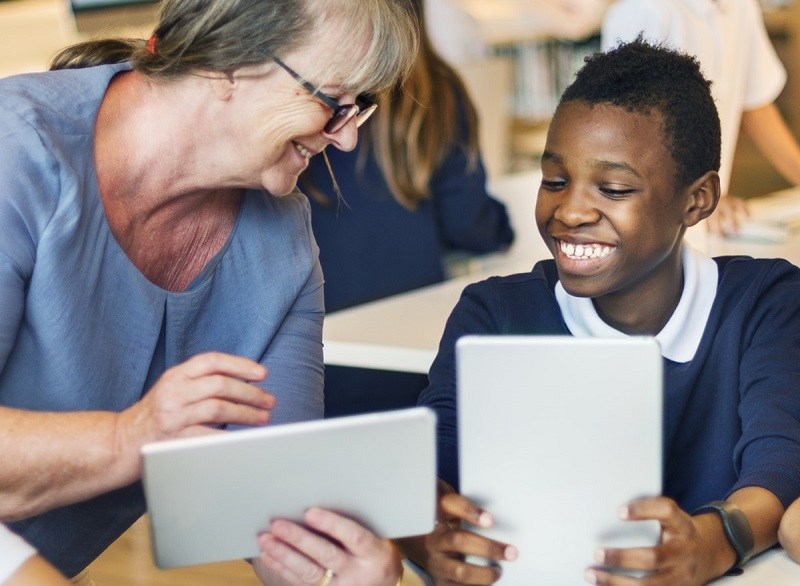 Source: rawpixel.com
How Can I Help My Child?
Once an appointment is set, there are a few different things you can do to help with your child's mental health.
First, you'll want to choose the best child counselor that is qualified, experienced, and who can put your child at ease.
You will also need to meet with the therapist one on one to discuss your child's needs and what you hope to accomplish through counseling sessions.
Every appointment is essential, so make sure to take your child to every counseling session.
Ensure your son or daughter does any 'homework' that the therapist has and encourages practicing skills learned during therapy at home and school.
Be patient and available. Many of the behaviors and issues that lead parents to google search, "where can I find child counselors near me" are frustrating and overwhelming. Try to remember that your child likely feels the same way. Instead of acting out of anger or irritation, be supportive and encouraging. A positive attitude tends to 'rub off' on others and help your child deal with his or her problems in a healthier way.
Options for Finding Help for Your Child
If you're still reading, then it is likely that a child you know is dealing with one of the issues above, and you want to resolve the question, "Where can I find child counselors near me?" once and for all. There are several different options, as outlined below:
School resources: Unlike finding a marriage and family therapist, many schools offer counsel free of charge for students in need. Having your child receive services at school can be practical since they won't have to miss a whole day of class to see a child counselor. Also, school therapists are usually well-trained in the needs of adolescents. They have firsthand knowledge of the specific environment the child spends the majority of their day in. For this reason, parents cannot hire a marriage and family therapist for their child.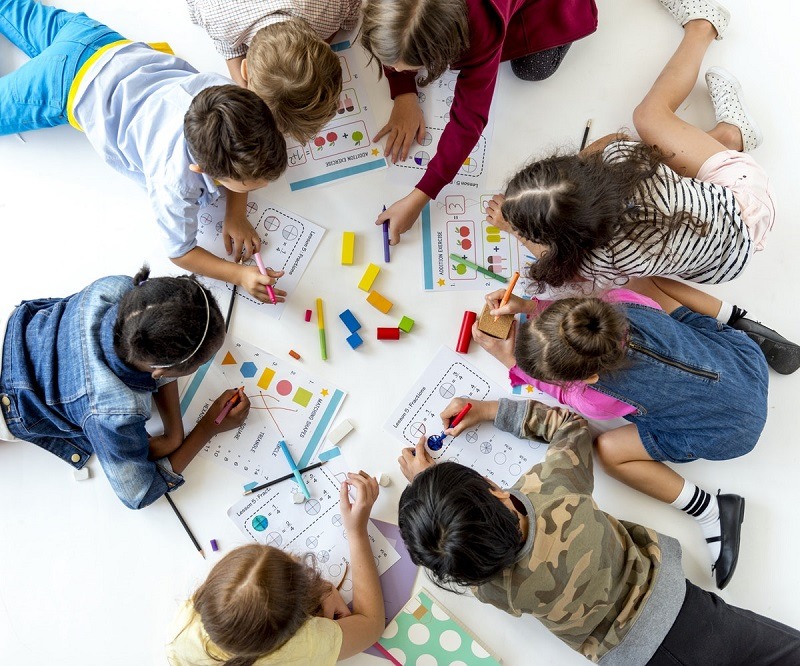 Source: rawpixel.com
Local counseling centers: The most traditional choice for parents wanting to find child counselors is to call and set an appointment at a local counseling center. Local counseling centers may help with your child's stress management. Some local counseling centers also offer a marriage and family therapist. If your child has insurance that will fully cover the cost of counseling, then this may be a good option for your family. When choosing a therapist to set up an appointment with, make sure to ask about their background and experience, you will want to make sure that you select a therapist who has a proven track record of helping children succeed. The same principle applies to hire a marriage and family therapist.
Online child counselors: This final alternative is one that is newly available but comes with lots of perks. Going through a school counselor or a local counseling center has a few major drawbacks. They can be time-consuming, expensive, and not readily available. This is especially true of schools with no child counselor or rural areas that do not have child counselors close by.
To mitigate these hurdles, new online platforms like BetterHelp are offering in-home services through technology. These platforms also help with getting a marriage and family therapist. Through their online platform, BetterHelp's certified counselors can connect with your child on your schedule and from the comfort of your own home. Very few other helpful platforms also offer marriage and family therapist or a child counselor.
Instead of having to drag your child out of school and into some cold, sterile office, you can set your child up with a tablet, laptop, or smartphone and let him speak with a therapist while sitting on his bed. Compared to hiring a marriage and family therapist, this seems a little better. Although this might sound 'too good to be true,' it's not. Online therapy might be cutting edge, but it is also as effective and often more affordable than traditional modes of counseling for kids.
Regardless of the route you choose, keep in mind that we have the responsibility of helping your children become their best selves as parents. For these reasons, some of us go through the process of hiring a marriage and family therapist. By opting to find a child counselor to assist your child with his or her problems, you are offering the best for your kids.
Is what is being communicated clinically accepted? YES
Is the content factual? YES
Are you comfortable with what is being communicated? YES
Frequently Asked Questions (FAQs)
How do I find a counselor for my child?
Child counselors are not difficult to find when you're concerned about your child's mental health. They provide child counseling services for children and teens. However, it's different from a marriage and family therapist. Thanks to the importance of child counseling, it's even easier to find one by contacting a school counselor. Typically, the school counselor keeps a list of child counselors that can be of assistance. School counselors will refer a good child and adolescent therapists for helping your child. To find a child counseling therapist, parents may also attend free-parenting workshops. There are thousands of therapists, so ensure you consult child counselors with good background history. After all, your child's mental health is all that matters.
How do I know if my child needs counseling?
You would know if there's a need for child counseling when you notice problems with multiple areas of life. For instance, problems with family, friendships, or academics are signs that demand child counseling. A child counselor can be very helpful in improving a child's mental health. Sometimes there might be issues with child custody that make the child require counseling. Most of these issues typically affect a child's mental health. Parents sometimes consult a marriage and family therapist. On some occasions, child custody may demand full family therapy. So, as said earlier, there might be a need for a marriage and family therapist. However, child counselors will help determine what the child needs.
Where can I find a cheap therapist?
Trying to find a therapist is not difficult. However, cheap therapists may have a different approach to therapy. The same principle applies to hire a marriage and family therapist. Mental health directories can help you find cheap therapy services. For instance, BetterHelp may help you with relatively cheap therapists. In areas of child counseling, you should hire competent child counselors. Before choosing a therapist, you should look into their background history. Whether it's a child therapist, or a marriage and family therapist, the therapist's background history is critical. The child counselor helps with issues related to child counseling, family counseling, or even divorce counseling. All counselors should be experts in their field, even cheap child counselors.
What is the difference between a therapist and a psychologist?
Therapists and psychologists are very similar but have certain differences. For instance, some people mix up a marriage and family therapist for a psychologist. Psychologists focus more on research or clinical settings. For psychologists in independent practice, they have advanced degrees and licensing. Psychologists can work in an academic setting and many more areas.
On the other hand, therapists are skilled in a specific kind of therapy. Therapists deal with a much broader scope. For instance, therapists can help with child counseling. There are different types of therapy. For parents facing family issues, it's best to consult a marriage and family therapist. However, they are all aimed at providing rehabilitation or treatment. Some therapists are also trained in art therapy; it's a special discipline that deals with visual art media. Other kinds of therapy are cognitive-behavioral therapy typically for kids that need child counseling and individual therapy.
What are signs of anxiety in a child?
Certain signs may mean a child needs one of the types of therapy. Usually, when a child exhibits these signs, there may be a need for cognitive behavioral therapy. In general, child counseling helps anxiety in kids. Examples of some signs are if the child finds it hard to concentrate, has issues sleeping or eating, gets angry, has issues with stress management, or irritated quickly, constant worry, and the constant feeling of tension. If parents hire a marriage and family therapist for this issue, they might be referred to a child counselor. Also, your child may be unable to play games. All of these signs indicate a need for child counseling by mental health professionals.
What Causes Child Anxiety?
There are different causes of child anxiety that makes choosing a therapist very important. A child might need anxiety treatment during growth development if he or she experienced a serious illness, death of a loved one, abuse, loss, and even violence. Child counseling is strongly advised for issues dealing with child anxiety. However, some parents may also decide to see a marriage and family therapist. Asides that, a child growing up around people that are constantly fearful may cause child anxiety. Ultimately, these issues need to be treated by proper anxiety treatment.
Does counseling help kids?
Growth development in kids comes with several ups and downs. Lots of times, children are unable to deal with stress management. Child counseling and therapy helps kids in different ways, similar to how a marriage and family therapist helps parents. Depending on the approach to therapy, there are different kinds of therapy techniques that work well for kids. Asides family counseling, child counseling is very crucial for kids. With the help of mental health professionals, your child will be treated well.
How do you know if your child has behavior problems?
If your child has a behavior problem, he or she may exhibit symptoms of behavioral disorders. For instance, your child may easily get annoyed, appear angry often, blame other people, refuse to follow the rules, or have issues handling frustration. When all of this happens, the parent or guardian can try to find a therapist. Therapists provide child counseling services to kids. Also, therapists help children by giving cognitive-behavioral therapy. Ultimately, therapy helps the child to a large extent.
When should a child see a psychiatrist?
A psychiatrist is a mental health professional that can help children teens. As a parent, when you're helpless in dealing with your child stress management problems, a therapist may come into the picture. There's a wide range of child mental health issues that may require therapy services. For instance, therapy cbt is critical for children that have certain behavioral disorders. Therapy cbt also helps with serious mental illness and marital problems. In general, child counseling services may be valid alternatives for kids with several behavioral disorders.
How do I get therapy without money?
There are certain ways to get therapy services without paying a dime. However, to get free therapy services, you may need to contact the nearest university for help. Typically, local universities or colleges give low cost or free counseling. Free counseling may include child counseling and the likes. It's a good opportunity for people who can't afford it. Fortunately, this also includes divorce counseling.
Can you get free counseling?
You have to find a therapist that offers free counseling. You can get free psychological therapies, including cognitive-behavioral therapy online. Also, you may use a free trial for a few online counseling services like BetterHelp. However, a vast range of mental health services online offer their services at low rates, not completely free.
Does Talkspace cost money?
BetterHelp offers online therapy services for people of different ages. Unlike Talkspace, BetterHelp offers a free trial. It's a platform that offers therapy for people of backgrounds. Also, Betterhelp offers its services at very affordable prices. Please note that BetterHelp offers child counseling services for children and gives viable support for child counseling.
What are the 6 types of anxiety disorders?
There are six types of anxiety disorders that require a type of therapy. Typically, for kids, these anxiety disorders will require child counseling. The most common six types of anxiety disorders are social anxiety, panic disorder, specific phobias, PTSD (Post-traumatic stress disorder), OCD (Obsessive-compulsive disorder), and generalized anxiety disorder. If you notice any of these types of disorders in your child, try searching for child counseling.
How can I help my 5-year-old with anxiety?
Your 5-year-old may have anxiety issues. Sometimes this happens due to poor stress management. However, child counseling, through the help of child counselors, will help. Child counseling helps children of different ages but, child counseling is not so easy for parents. Unfortunately, no one wants a child to need a child counselor or need child counseling services in general. You can always help your 5-year-old with anxiety by consulting a good child therapist.
---
Previous Article
The Importance of Domestic Violence Counseling To End The Violence: Where Can I Find Domestic Violence Counseling Near Me?
---
Next Article
I'm Ready To Find Drug Counseling Near Me: Where Should I Start?
---
The information on this page is not intended to be a substitution for diagnosis, treatment, or informed professional advice. You should not take any action or avoid taking any action without consulting with a qualified mental health professional. For more information, please read our
terms of use.