Does My Child Need Pediatric Counseling?
By: Jessica Saxena
Updated February 11, 2021
Medically Reviewed By: Tanya Harell
Are you concerned about your child's mental or emotional health? Maybe you've noticed that they seem sad, have begun to act more aggressively, are having trouble focusing, or are withdrawing from their loved ones or interests. No matter your child's age, growing up can be challenging at times for many reasons, both common and individual. Working with a licensed child therapist can give you and your child an objective expert's perspective to work through any issues they are facing.
This website is owned and operated by BetterHelp, who receives all fees associated with the platform.
Source: unsplash.com
Children and teens are not immune to stress or other triggers that can lead to mental health disorders, and these disorders can occur earlier than you might expect. In fact, the CDC recently found that one in six children between the ages of two and eight years old in the United States has been diagnosed with a mental, behavioral, or developmental disorder.
A mental health diagnosis is no reflection on you or your parenting skills, nor is it a reflection on your child. It is simply a challenge that they need to develop the skills to cope with. Getting treatment for children and adolescents facing these disorders can make a huge difference in their lives.
Children and teens who receive help for mental health issues often go on to lead healthy and productive adult lives, due in part to the coping skills they can learn from pediatric counseling. Therapists trained in child development can help children and teens work through their life issues.
What You Need To Know About Pediatric Counseling
Pediatric counselors are specially trained and licensed to work with children and adolescents. After all, children aren't shielded from stress, anxiety, and other issues that many adults need professional help with. Licensed child counselors work with children of all ages on various issues, such as difficulty coping with trauma, adjusting to divorce or other family changes, body image and self-esteem issues, and difficulties with peers.
Typically, a pediatric counselor tailors a treatment plan to the individual child, considering their age, level of development, personality, behavioral issues, and more. Then, they'll set specific treatment goals to ensure that their strategy is truly helping the child. Depending on your child's needs, their counselor may use one or more of the following techniques: talk therapy, play therapy, or group therapy. Each form can be effective, but most often, the counselor will start with some form of talk therapy to form a connection with the child and ensure a clear understanding of how they're feeling.
If you are unsure if your child could benefit from pediatric counseling, consider this list of potential risk factors or warning signs. If your child is demonstrating any of these behaviors, you may want to consult your primary care physician and seek a referral to a pediatric counselor.
Increased desire to spend time alone or lack of desire to spend time with family or friends
Sudden decline in school performance
Difficulty concentrating at school or on other tasks
Persistent sadness, sullenness, lack of energy, or hopelessness
Excessive anxiety or stress
A loss of interest in activities they previously enjoyed
Extreme dependency on habitual acts, such as hand washing or making sure doors are locked
Excessive anger or agitation that leads to lashing out
Changes in sleeping or eating habits
Difficulty connecting with peers
Acting withdrawn from life or an unwillingness to open up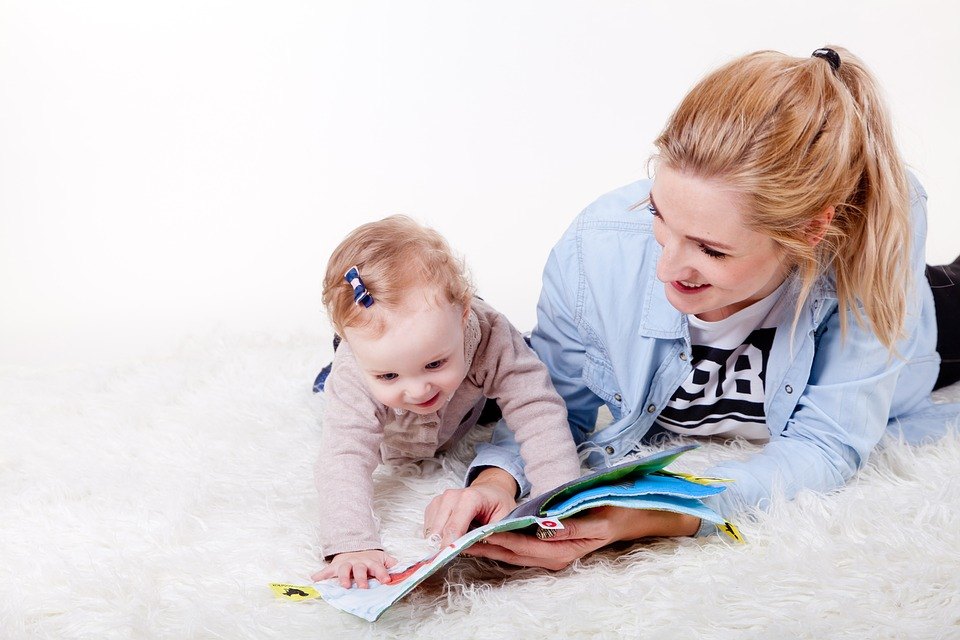 Source: pixabay.com
Start Now For A More Promising Tomorrow
Many of us face struggles at some point in life. Children are susceptible to similar emotional health issues as adults, and these issues can remain stable or increase in severity during adolescence. Despite misconceptions that young kids will "grow out" of psychological symptoms, many adults with mental health disorders first matched the criteria for diagnosis during childhood.
Instead of waiting for them to outgrow symptoms, which is not likely, you can help your child now by seeking treatment for mental health problems. If you start working with the right specialists to address issues when your child's brain is still developing and highly responsive to change and treatment, then you are setting them up for a healthier future.
Stigma Around Pediatric Counseling
Are you concerned that diagnosing your child will stigmatize them (or you)? Try to keep in mind that a child's disorder or diagnosis does not equate to their personality type. Assessment tools such as the Preschool Age Psychiatric Assessment (PAPA) help to isolate and focus on the symptoms that your child is presenting. This provides an objective and separate look at your child from their illness. A pediatric counselor can use diagnostic tools like the PAPA to help recognize and address your young child's symptoms now. Counseling is confidential and can help your child have a healthier, happier future.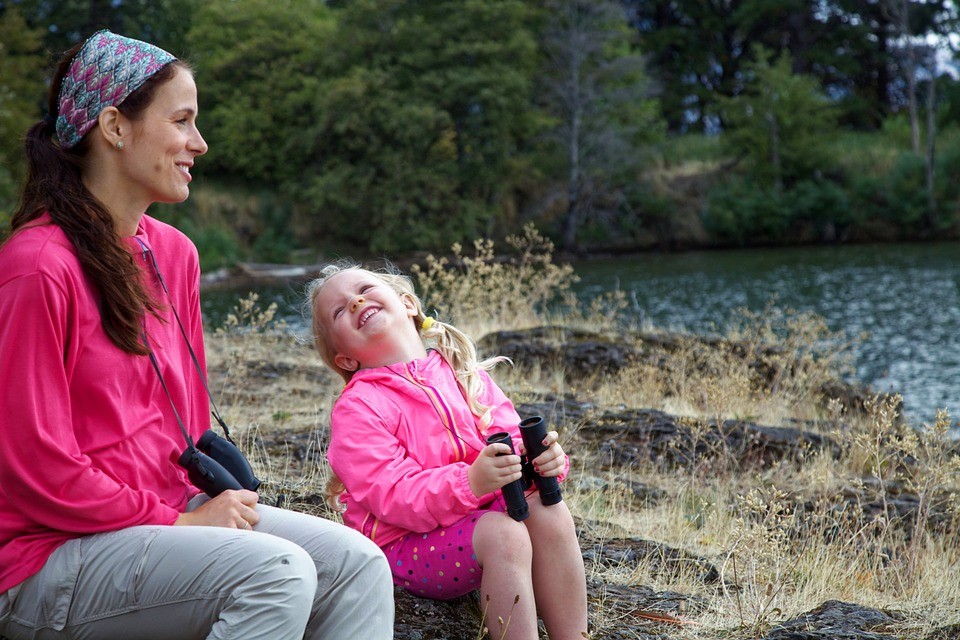 Source: pixabay.com
If your child is given a DSM-V diagnosis, please remember that your child's psychiatric disorder is not because of bad parenting or misbehavior. You did not "cause" a diagnosis, and mental illness is no one's fault. Furthermore, receiving a diagnosis or mental health treatment does not mean that you have done anything wrong. In fact, seeking counseling and mental health support for your family simply shows that you care about your loved ones' wellbeing and want to help them achieve their best future. No fear of stigma should stop you from pursuing the fulfilling, loving family life you and your child deserve.
Treatment In Pediatric Counseling
Even with the very young, age-appropriate psychological treatments can be successful. Pediatric counselors will utilize different forms of counseling to help treat different types of mental health issues. One type of evidence-based treatment is called cognitive behavioral therapy (CBT).
Children younger than seven years old have not yet developed the level of cognitive skills necessary for reasoning, verbal expression, autobiographical memory, or self-reflection. However, CBT for children has been shown and tested for its effectiveness in children as young as three years old. CBT focuses on recognizing and reframing beliefs that contribute to mental health. A skilled therapist working with a young child will be able to focus on helping the child reframe their thoughts, feelings, and behaviors that are causing serious issues.
Many valid concerns exist regarding the use of medications and pediatric treatment of childhood mental health disorders. A licensed psychiatrist will take great care in deciding whether to start a child on medication.
Ways To Help Your Child
It's never easy to watch your child struggle, especially when it's something that you can't personally fix. If you are considering pediatric counseling but want to take steps on your own as well, you can also implement some simple changes at home to help your child cope during difficult times.
Make Time to Talk
Take the time to sit down and talk with your child. Do your best to be present and listen without judgment or interruption to the struggles they are facing. This can help your child feel heard and can also help them sort through their own thoughts.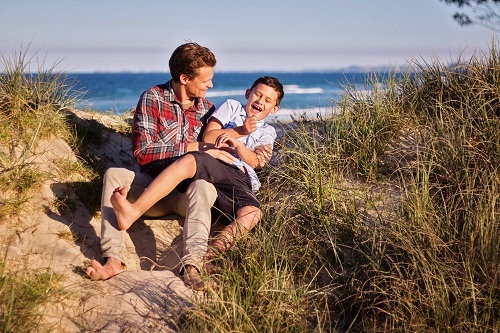 Source: pexels.com
Healthy Sleeping Habits
Numerous studies have linked sleep issues to mental health issues in children and adolescents. Make sure that you are encouraging your child to maintain healthy sleeping habits such as having a bedtime routine, getting enough sleep, reducing screen use before bedtime, and so on.
Daily Exercise
Experts have found that regular exercise can help children and adolescents cope with anxiety, depression, self-esteem, and other mental health issues. Encourage your child to exercise daily, whether through organized sports or simply taking a family walk. If you and your child share an interest in a form of exercise or athletics, turn it into a pastime that you can enjoy together—for example, hiking or jogging together. Physical activities can offer additional opportunities for conversation and closeness.
BetterHelp Can Make A Difference
If your child is struggling with a mental health issue, they—and you—are not alone. In fact, a recent analysis showed that as many as one in six children in the United States between the ages of 6 and 17 has a treatable mental health disorder such as depression, anxiety, or attention-deficit/hyperactivity disorder (ADHD). Especially as children today grow up in a world of computer screens and virtual information, online therapy can be a great and effective option for addressing the mental health needs of youth. Counseling, both for your child and for you, can make all the difference in moving forward as a healthier, happier family. An online counseling platform like BetterHelp, or its sibling platform Teen Counseling, may be a great fit for your busy family life.
Both BetterHelp and Teen Counseling offer flexible, confidential counseling around your schedule. Teen Counseling, designed for adolescents ages 13 to 19, allows teens to work with a licensed counselor via text messages, live chats, or secure phone or video calls; many teens prefer to work through these virtual formats instead of face-to-face sessions. BetterHelp offers the same customizable service for busy parents like you, so you can work with a licensed counselor whether you're waiting in a carpool lane or unwinding on your couch after a long day. Here are some reviews from fellow parents about their experiences with BetterHelp counselors.
"Dr. Torres is amazing with the things she is doing with my 13-year-old daughter. My daughter has recently been bullied, which caused her to be angry, and lack of motivation skills was 0. No confidence in herself. She would not go anywhere or do anything. When my daughter spoke with Dr. Torres for the first time, a few days later, she picked up herself and started to go out and wanted to do things with me and by herself, she also wants to sign up for dance. I was completely amazed, everyone I spoke to was amazed. I'd also like to add that Dr. Torres is kind, patient, calm, and very warm and friendly to me and my daughter. Every time I tell my daughter Dr. Torres is calling, a big smile comes on her face, it's so wonderful to see that. I know we still have a long journey to go, and I can't wait to see what happens next. I am so glad I signed my daughter up for this. Please keep up the excellent work."

"I am THRILLED with Rachel and with BetterHelp! It is affordable, I am a single mom with 4 kids on a tight budget and a LOT of stress, and this format makes it easy to get help. I LOVE that I can write my feelings to her whenever I am having them, not have to wait a week for the next session. She is very insightful, and I am thankful!"

Your Child Depends On You
As a parent, helping your child learn coping mechanisms and skills for life's challenges can be a struggle in itself. However, you don't have to do it alone. A BetterHelp counselor trained in working with children can give you the tools to help them through their challenges, provide the necessary resources to work with a pediatric counselor, or connect you with the licensed counselors at Teen Counseling if your teenager needs counseling. No matter what you're experiencing, resources are available to help you and your child both be healthier and happier.
---
Previous Article
Counselor Vs. Councilor
---
Next Article
The Different Types Of Counseling Styles
---
The information on this page is not intended to be a substitution for diagnosis, treatment, or informed professional advice. You should not take any action or avoid taking any action without consulting with a qualified mental health professional. For more information, please read our
terms of use.