I'm Looking For A Child Therapist Near Me: Where Should I Start?
By: Nicole Beasley
Updated July 07, 2021
Medically Reviewed By: Whitney White, MS. CMHC, NCC., LPC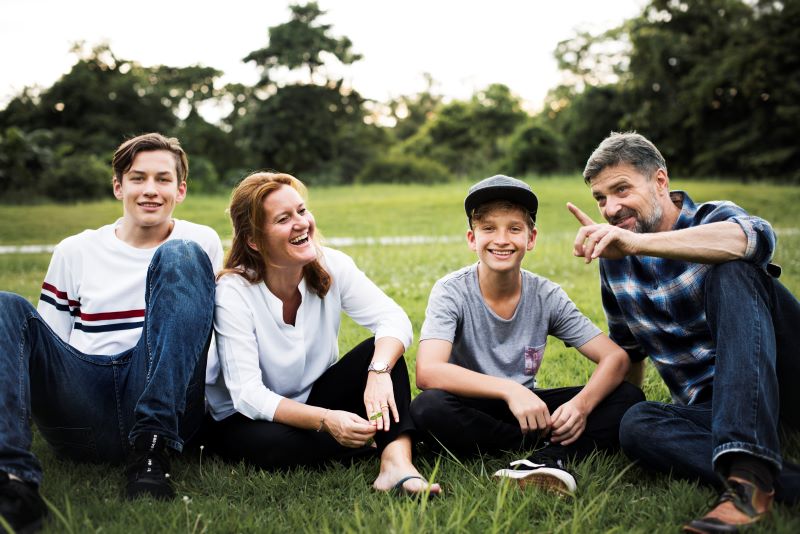 This website is owned and operated by BetterHelp, who receives all fees associated with the platform.
Source: rawpixel.com
For many people, the most important thing you will do in your life is parent. Parents put their kids above themselves often, in many different decisions. Your son or daughter's wellbeing is your utmost concern. When your son or daughter displays signs of depression, anxiety, ADHD, low self-esteem, or unwanted behaviors and emotional outbursts, you may need to seek outside help to cope.
Counselors are available for that purpose. These counselors are specifically trained in helping kids and teens work through their problems and improve behaviors and mood. They will work with you to make changes in your house to help them deal with whatever is troubling them. You and the professional will teach your son or daughter the skills they need to get along in the real world.
Yet finding counselors can be difficult. You may not have professionals readily available in your small town or area. You may have insurance barriers, as well as cost barriers. There are very good ways to find counselors near you if you know what you are looking for.
What to Look For in a Children's Therapist
There are several things you will want to look for in counselors. Your counselor should be licensed by the state to practice psychotherapy within that state. To be licensed, counselors must hold master's degrees. If medications may be required to help them, your counselor will refer them for an evaluation by psychiatrists.
The professional should also be prepared to handle your son or daughter's unique case. They should have several tools in their toolbox that they can use to help your son or daughter depending on their own needs and responses to different therapeutic skills. You can get more information about the techniques that counselors use by seeking out reviews online as well as calling their office for an interview before starting therapy.
Of course, price is another factor in finding the right counselor. If you have health insurance, you may want to find professionals that accept your insurance. Barring that, you'll want to find counselors that are reasonably priced so that you will be able to continue to follow through with therapy for them. Counselors can be very expensive, so you might want to shop around for the best rates as well as the best care.
Counselor should be accessible enough to help when they need it most. If you can only get an session every month or two, your son or daughter will not greatly benefit from therapy. The professional should be available for sessions at least twice per month, with more frequent sessions preferable in variety of cases.
Finally, when you are looking for counselors, you will want to make sure you find a counselor who communicates well with both of you. It is likely that the professional will not share anything with you from sessions unless the patient agrees, or it is harmful to your family or others to withhold the information. Still, it is important that you know about your son or daughter's progress. Finding counselors that understand the parent's concerns and need for information yet balances it with trust and silence can be difficult to find.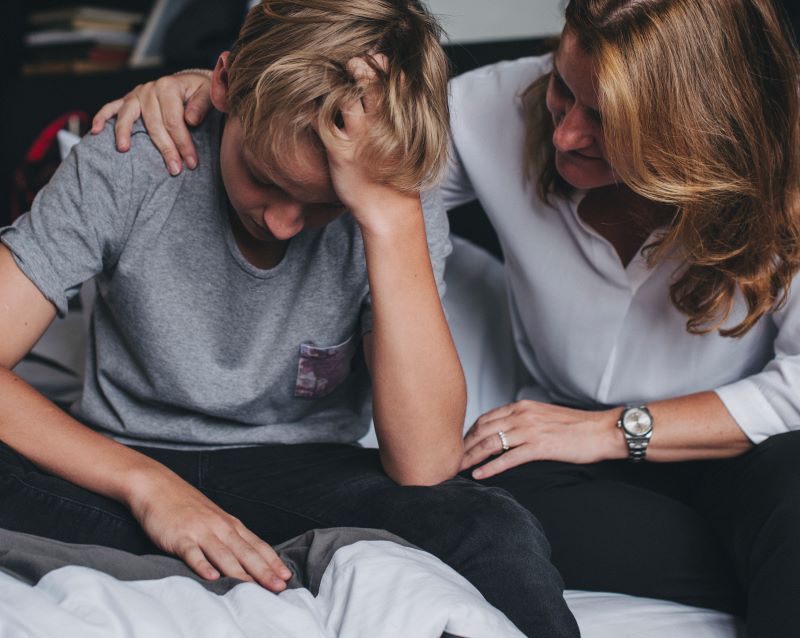 Source: rawpixel.com
You may also want to look for a counselor that does sessions with adults. Often you may find that it is helpful to have a professional to talk to who understands what you are going through with your son or daughter. Having your therapist is a good idea to help you maintain a good balance. If that professional is also the one treating your son or daughter, you won't have to explain as much about what is going on that is causing an issue for you.
Insurance Directories for Child Therapists
According to the Affordable Care Act, all health insurance policies must cover health services. If you have health insurance, you have coverage for a counselor. However, many counselors do not accept insurance, and they require patients to self-pay. If you do have insurance, starting with your insurance company's directory is your best starting point. If there are any counselors available in your area that accept your insurance, they will show up in a search through your insurance directory. You can also call your health insurance company for a referral.
Pediatrician
Your pediatrician is an excellent resource for getting referrals of any kind. If your son or daughter needs a therapist, talk to your pediatrician about your concerns and what you are looking for. If the pediatrician does not have a direct referral for you, they will at least be able to point you in the right direction.
Online Directories
Online directories are a great place to look for a counselor. With online directories, you get all the information about the counselor in a snapshot. Most of the directories also have review features. You will be able to see real remarks from real patients so that you can decide which counselor will be best for your son or daughter. Reading the reviews could give you valuable insight into what to expect in therapy with your child, as well as the techniques that different professionals use. You can often avoid a bad counselor by reading reviews online.
Widening Your Search
If you want an in-person counselor for you and you live in a rural area, you may have to widen your search to nearby towns and cities. You may find that you must drive quite a while to get to a counselor for sessions. If you can't find anyone in a directory, widen your search by 25 miles to get more results. Of course, no one wants to drive 100 miles to a therapy session, but you may be able to find a counselor within 50 miles by widening your search.
Friends and Family
Of course, friends and family are great resources for referrals. If you want to find a counselor that you know you can trust, ask other parents you know if their kids have ever had therapy. If so, find out about their counselor, and decide whether you want to contact them. You can also get referrals from school counselors, your church congregation and leaders, and scoutmasters.
Community Mental Health Centers
Communities have health centers where you can get matched with a counselor based on your family's needs and your ability to pay. Most of these centers have sliding fee schedules so that you can afford to continue with therapy. If they do not have a counselor on staff, they will be able to refer you to other counselors and health centers in the area. These health centers are also found in rural areas where fewer psychologists and psychiatrists are employed.
Source: pixabay.com
One good thing about these health centers, particularly in rural areas, is that often if the counselor you need is not available in your area, they can use telehealth to have your sessions nearby. The professional interacts with you and your son or daughter through a live video feed in which the professional can see everything in the room, and can be seen and interacted with. The younger the person, the less likely that this type of therapy would be effective.
Online Therapists
There is another form of telehealth that you could take advantage of in your search for a counselor. There are services, such as
BetterHelp
, that offer online professionals. These counselors are available through video chat, as you would see a telehealth professional in a health center. The difference is that you are in your own house and you can use a computer, laptop, tablet, or smartphone. You can also see online professionals through phone call sessions and chat sessions.
Finding a counselor in this way can be very helpful, particularly if you live in a rural area or are challenged in finding a counselor near you. You can schedule the sessions when it is convenient for you and your child, and you will be able to have the sessions in the privacy of your own house. Online counselors are available in most areas, as counselors are licensed by the state and can practice anywhere within their state.
To get started with a professional online today, contact Better Help for more information or to get started with a counselor right away.
---
Previous Article
What Is Cognitive Therapy? Definition And Applications
---
Next Article
Person-Centered Psychology
---
The information on this page is not intended to be a substitution for diagnosis, treatment, or informed professional advice. You should not take any action or avoid taking any action without consulting with a qualified mental health professional. For more information, please read our
terms of use.