Therapists can deal with many distinct types of mental disorders and emotional problems in kids' therapy. If your child has anxiety, anger issues, or has been bullied at school, a therapist can work with them to help them learn about and overcome their problems. As the parent, you can make it possible for your child to receive the right help for their situation.
We Understand It Can Be Scary To Have Your Child Start Therapy
As parents, sometimes we feel like we are the best people to help our children; but sometimes we do not know what to do, and in those situations, taking your child to see a therapist can be the most helpful and effective way to help your child. Your child might have an easier time opening up to an unbiased person about their feelings or problems, or it might be that your child has a mental health issue that you are not trained to deal with. The first step is knowing what you can expect during the therapeutic process and then finding the right therapist.
Your Child May Seem More Upset After A Session
It's only natural to assume that your child will feel better after they have a chance to talk to a therapist. Sometimes, that's exactly what will happen. However, there may be times when the session brings up distressing feelings. These feelings are important and need to be dealt with, but they can also make your child feel upset or overwhelmed. Be there to support your child. Therapy isn't easy, but with the right counselor, your child can make great strides. It is likely to be helpful to explain to your child on the way to therapy that sometimes they might feel upset afterward and that it is okay. Some parents like to take their child to do a fun activity after a first therapy session, like go to the zoo or just to get ice cream. Some children might want to go home and be with their feelings and thoughts. You know your child best so follow your instincts. Your child may say that he or she does not want to go anymore. Again, listen to your instincts. Are you seeing improvements? What kind of feedback are you getting from the therapists? Kids do not like getting shots or going to the dentist either, so just because your child says she does not want to go does not mean you should stop taking them based on that alone.
Counselors Don't Share Everything With The Parents
While therapists do tell parents what they need to know to keep their child safe, they don't share everything your child tells them. They are taught to honor the child's privacy unless there is an urgent need for you to know something. It can feel bad to know that your child is telling someone else things they won't tell you. Yet, you need to trust the process so the therapist can help your child solve their problems. It would be really hard for your child to build trust with their therapist if they think that you both will discuss everything that was said. You and the therapist can talk about parameters in which you will be notified.
Some therapists stick with alerting parents only when the child is a harm to himself or others, and some will clue you in on more minor but still serious problems. All of this should be discussed in front of your child. As long as your child knows what to expect, they are unlikely to feel exposed or tricked. This is really important because you want the therapy office to be a safe place for your child. Therapists are generally mandated reporters for child abuse and neglect so be aware that if your child makes an outcry, the therapist will be obligated to follow his or her procedures and may call the local child welfare office. This is also something that you can talk about with the therapist so you have a clear understanding of what to expect.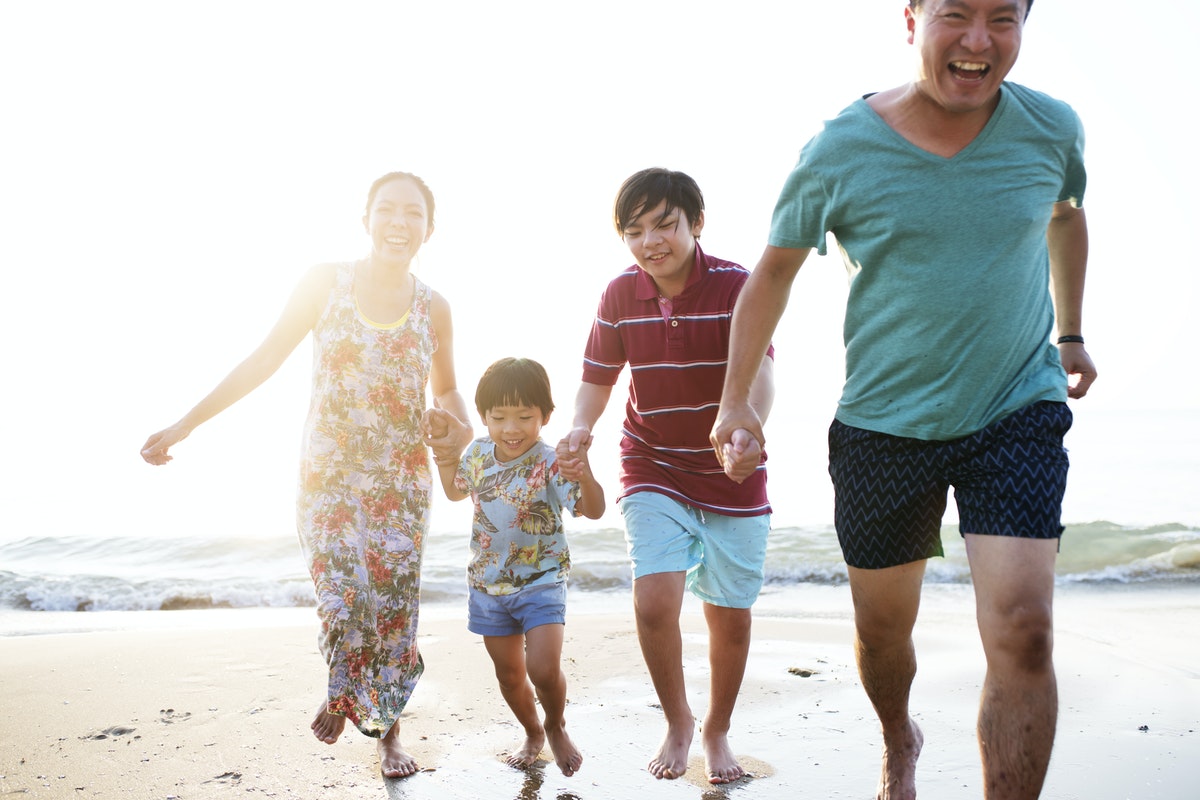 The Therapist Will Likely Give You Parenting Advice
An excellent therapist may not tell you everything you want to know about what your child says in therapy. However, if they uncover a problem in the way you are parenting your child, they will share parenting advice with you. They may also suggest parenting tactics that are best suited for your child's challenges. Try not to think of their advice as an intrusion or a reprimand. Instead, think of this as an additional service the counselor is providing. In fact, this is usually the reason why a parent will bring a child to therapy. There is something going on that the parent is unsure how to best help their child with, so it makes sense to get ideas and feedback from the therapist. It would be kind of odd to never discuss your child's progress with your therapist.
There is a big difference in a progress update and the therapist breaking the confidence she holds with your child. Also, take all the opportunities to tell the therapist what you are seeing at home. It is not uncommon for a child to come into therapy and say everything is "fine" when in reality, there are big stressors going on at home or school. The therapist can really help and give you ideas and feedback on things you can do to best help your child cope.
There may be times that the therapist may want to pull you in for a session. Maybe there is something that your child wants to tell you but does not know how, or maybe you and your child—especially if they area teenager—are having trouble communicating. The therapist can help you both learn different ways to talk to each other, and even do exercises and role plays to help you both can new skills.
It is very important that you do not feel like the therapist is all-knowing or is a "better" parent than you. You know your child best and ultimately, you know what is best for your child. Having a therapist is just a tool and a resource. It is just like when you take your child to the doctor. You may not do everything the doctor says, but you feel confident in their professional judgment and take what you need.
Getting Started With Kids Therapy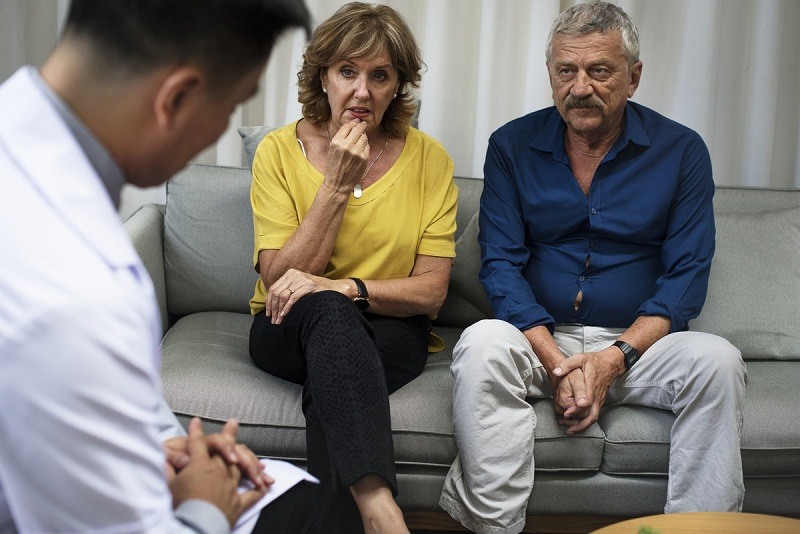 We Understand It Can Be Scary To Have Your Child Start Therapy
Finding the right therapist for your child may take more than one try. Look for several different therapists to interview, and get recommendations from your primary care doctor, family, and friends. Then, talk to each counselor on your list before you decide which one to choose. Ask them what types of therapy they use (like play therapy), what ages they generally see, and tell them the specific things about your child that are leading you to get started with counseling. If you decide the therapist is not a good fit or the therapy is not effective, talk to the therapist.If things do not improve, you can switch.
BetterHelp Is There
Studies have shown that online counseling can help parents with children who are experiencing mental health issues. In one study, published in Cognitive and Behavioral Practice, researchers examined the efficacy of online therapy when helping parents better interact with children exhibiting symptoms of behavior disorders. Researchers found that online therapy can help foster better communication and interactions between parents and children, stating that it provides valuable tools and effective counseling that might not otherwise be available to underserved families.
As discussed above, if you are ready to begin a treatment program for your child, or you are seeking parent-child interaction therapy, online counseling is a powerful resource. With online therapy through BetterHelp, you'll have the opportunity to speak with a therapist from the comfort of your home. Plus, you'll be able to reach out to your licensed counselor any time, day or night. If you're having trouble communicating with your child, have a question, or simply want to chat, send a message and your therapist will get back to you as soon as they are able. The experts at BetterHelp know how to guide you as a parent of a child experiencing mental health issues. Read below for reviews of counselors, from those who have sought help in the past.
Counselor Reviews
"I have been working with Carolyn for 6 months now, and have tremendously benefited from her counseling as I support my daughter for Anorexia. Anorexia is a very complex mind-body illness and the family members can play a very important role in the recovery by educating ourselves and understanding her behavior. This allows me to use correct words with her, and watch by own behavior with her so I am supporting her in a healthy manner, and not enabling her illness further. Additionally, my own stress has been very difficult as I watch my sweet daughter suffer, so I had been in need of finding coping skills for myself. Carolyn's expertise, her very compassionate but clear guidelines and feedback to me have made be more confident and capable in dealing with this difficult illness. I am finding a lot of strength from her therapy, and most importantly I am handling my daughter better and can see the difference in my interactions with her. I am thankful to Carolyn for coming into my life when I needed someone to guide me through this. In addition to our weekly video chats, I am able to send her quick texts on the BetterHelp app if an issue arises and I need her thoughts, and Carolyn replies back very quickly with more tips to help me. I have recommended BetterHelp to friends as access to a great therapist like Carolyn would not have been possible for me without this platform... while I also do this from the convenience of my time and home. Thank you Carolyn, and thank you BetterHelp for being here for me!"

"Tammi has made such a difference in my life. Had I not had her help I'm pretty sure I would've lost all contact with my 19 year old daughter who chose to live with her father. She understands teenagers and moms of teenagers! So kind, wise, experienced, compassionate, and level headed, I can't say enough good about her!!"

Conclusion
While it can be daunting and overwhelming to find a therapist for your child, remember you are doing this because as a parent you are not expected to know everything and there are times when the best thing to do is get some help from an outside source.