Choosing a child counselor takes some hard work and effort, but it also requires you to be willing to work with your child and perhaps make some sacrifices in the things that you want. It is important to find someone with whom your child connects and with whom he/she feels comfortable. Of course, you want someone that you feel safe trusting with your child and someone that is qualified to treat your child as well, but you don't need to handpick the counselor entirely. There needs to be some level of importance placed on the child as well.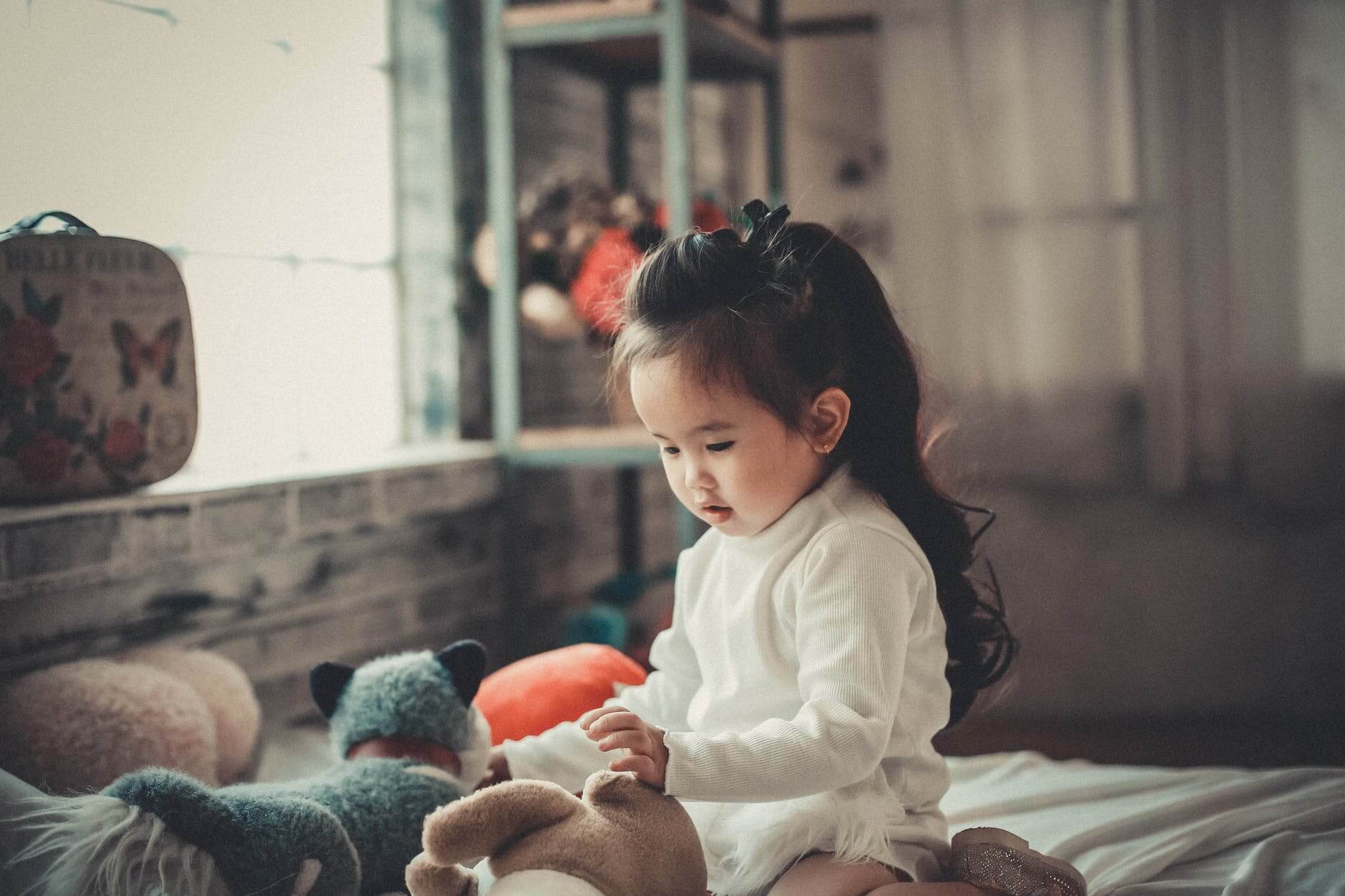 Source: pexels.com
Why Your Child May Need A Counselor
If your child has experienced any kind of trauma, it is important for you to seek out professional help for them. Abuse, assault, divorce, and bullying are all very real reasons that a child may need a mental health professional. A child that has been diagnosed with disorders such as depression, anxiety, ADHD or OCD may also need to speak with a mental health professional. Any of these topics require the child to get a better idea of what they are going through and how they are going to get through it.
A mental health professional will help your child understand all of these things better. A good child counselor will help your child recognize the issues they face and how to overcome those issues. No matter what you may think, these are not things that your child should go through alone, and they are not things that you are qualified to handle on your own either. These diagnoses or situations require professional help.
Choosing A Child Counselor
The first step in choosing a counselor is looking at their qualifications. You want a therapist or counselor that has the educational qualifications to help your child. This means degrees and may also mean additional training specifically in child therapy. Make sure you check any qualifications that are presented to you and make sure you look for someone who has experience in the specific area your child needs help in. Whether that means a divorce counselor or an abuse counselor, you want to make sure they have worked with children who have gone through what your child is going through.
You can find therapists by contacting the guidance counselor at your child's school or by speaking with friends and family members to get referrals and advice. You can even attend sessions, lectures or workshops that are held in your area to find out more about specific therapists and what they have to offer. All of these things will help you narrow down your selection to the most qualified people and also the people that you feel the most comfortable with. Even though you aren't going to be a part of the session you need to feel comfortable putting your child in therapy with that person.
Meeting with the therapist specifically is another important step in the process. You want to make sure that you know everything you can about them before you agree to set them in a meeting with your child. Ask questions about their educational background and any additional training. Ask specific questions about the things your child is struggling with and how they go about treatment for their patients. Ask about how frequently you will be able to talk with the counselor and find out how things are going. Making sure you know how each counselor does things is important.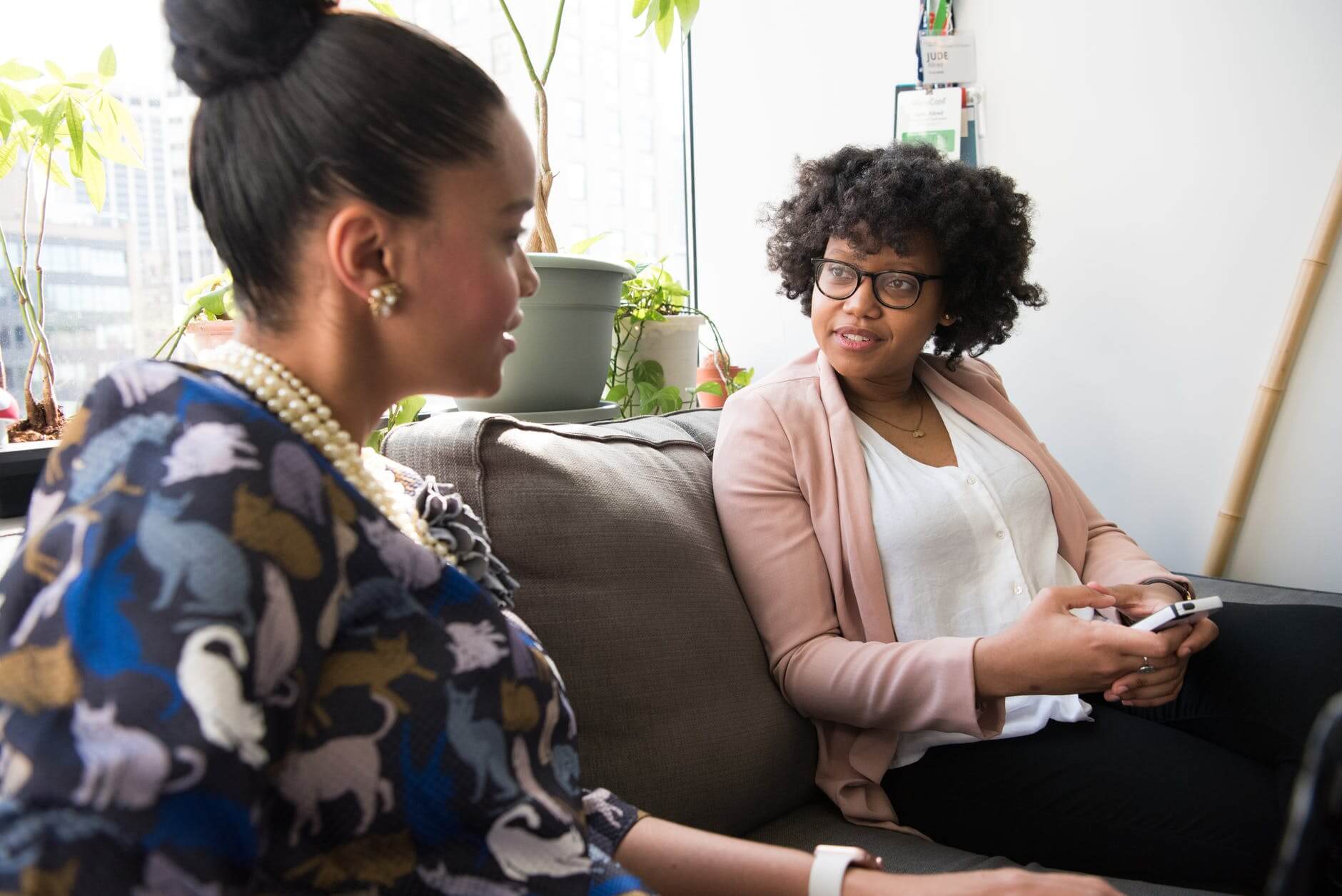 Source: pexels.com
Make sure you talk to at least three counselors before you choose one that you think is the best option. If you only ever talk to one person, you're not going to get a good idea of what else is out there or whether that person is any good compared to others that are available. Be patient with each of your meetings and make sure that you communicate effectively with each therapist. Also, make sure that they can communicate effectively with you for each meeting.
The next step is to make sure that your child is comfortable with them. If your child doesn't feel comfortable with their therapist, it doesn't matter how many degrees are on their walls or even how many awards they have won. Your child needs to be willing and able to open up to this person about their deepest and most closely held secrets and thoughts. If your child is unable to do that, the therapy will not help them. That means setting up an appointment with your child and the professional in question before making any concrete decisions. Make sure that the child is comfortable from the start.
Once you know that they are fully trained and that your child is comfortable with them, you're ready to start sessions, but keep in mind that sessions are going to vary slightly depending on the specific therapist you've chosen. You'll also want to continue talking to your child about the therapy sessions that they have. If they ever seem to have difficulties with their therapist or if they change their mind about the therapist it's important to find out more about the situation so you can determine if a different therapist is needed.
Different Types Of Therapy
There are several different ways that therapists may engage your child to find out what might be bothering them or how they might be doing with a difficult situation. Each of these types of therapy will help the child in slightly different ways and may be used on their own or in conjunction with some of the others. It's important that you talk to your child's therapist about which types of therapy they encourage and why they use those types. This can help you better choose a therapist that fits your child's specific needs.
Play Therapy - This type of therapy allows your child to play with toys or play games or draw pictures or just about anything so that they can express themselves. This also lets them express fears or emotions in ways they otherwise can't. It's ideal for children who are elementary age or younger and lets them show the therapist how they are feeling rather than having to put it into words.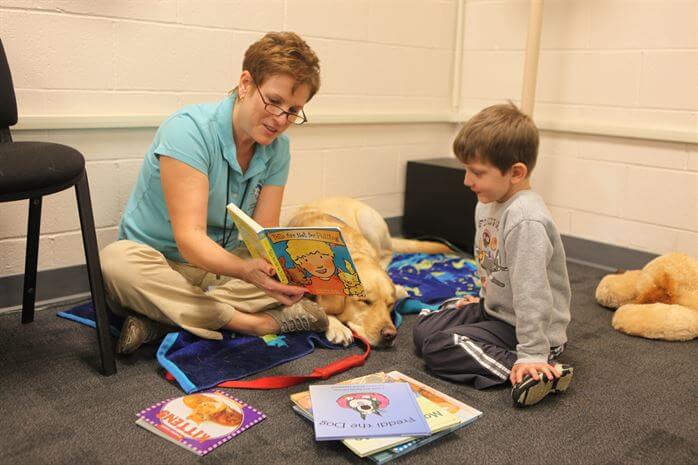 Source: lejeune.marines.mil
Group Therapy - Children or even teens can benefit from group therapy, where they're put into a situation with other children and teens who struggle in the same ways. These children are encouraged to form social resilience and create bonds that can help them overcome shyness or even bullying.
Cognitive-Behavioral Therapy - This is a very common form of therapy for all ages, but for children, it's even more effective for attention problems and phobias or obsessions. Some of the important hallmarks are relaxation exercises, diaries and other methods to help change specific behavioral problems.
Family Therapy - If your family is going through some form of upheaval it can be a good idea to take all of your to therapy. This will allow the entire family to learn more about how to interact with one another and how to help one another in many ways.
Individual Therapy - Traditional forms of therapy involve the child talking one-on-one with their therapist. In this type of therapy, they can talk about anything at all (or the therapist may guide the session to a specific topic),and they are the focus of all of the attention during the entire session.
Getting The Right Help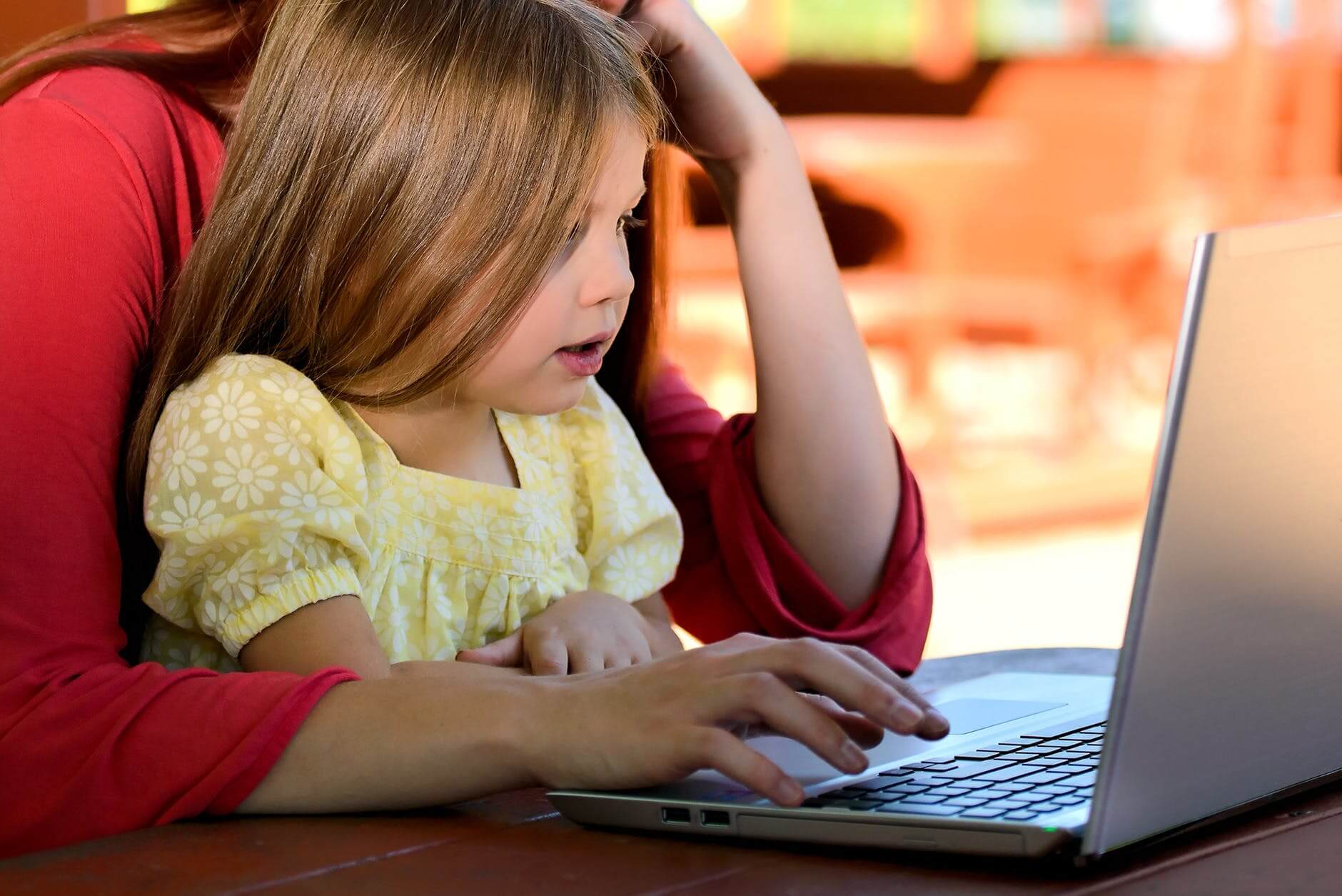 Source: pexels.com
Once you know what to do when you're choosing a therapist, it's time for you to start looking at more specific options. One way that you can get your child the help that they need and get the most variety when it comes to choosing a skilled therapist is by going online. With online therapy, your child gets the absolute best care possible, and they can continue the sessions right from their own home, which keeps them more comfortable than sitting in a therapists office. There's also no chance of anyone seeing them walk in, which can be a problem for some children.
If you're looking for online therapy the best place that you can go is BetterHelp. It's a completely online service that allows you to connect with therapists across the country without leaving your home. Even when there's a snowstorm outside, or you have to travel for work or on vacation with your child they can still have the same session they would normally have. This helps promote consistency and also encourages your child to feel as comfortable as possible, sitting wherever they want and conducting the session.
If your child is struggling with anything at all, it's important that you get the right help for them as quickly as possible. Your child deserves to get the best treatment possible, and they deserve to live a healthy and happy life. It can take some time and effort, but it's possible for your child, with help.
FAQs
How do I know if my child needs counseling?
Emotional ups and downs are normal for anyone, especially children and adolescents. If your child shows signs that include excessive worry, express feelings of hopelessness, low self-esteem, repetitive self-destructive habits, excessive changes in sleep or eating patterns, or excessive negativity, they may need counseling.
Is family counseling a good idea?
Yes, family counseling is a good idea because it helps to strengthen the support structure of the family as a unit. Younger kids and older kids both will benefit from family therapy since the family has such a high influence on a child's behavior and feelings.
What do you mean by family Counseling?
Family counseling is a form of counseling that is designed to strengthen functions such as communication and support for one another. Family counseling brings the family together to find ways of creating a healthier home environment.
Can you get family Counseling on the NHS?
NHS offers psychological therapies, but family therapy is not covered by the NHS.
What does a child counselor do?
A child counselor provides a secure space for the child to express feelings and learn new coping skills for the issues they may be dealing with. A child counselor works with children and adolescents to help them thrive in the long term and to find ways of staying healthy mentally, physically, and socially.
What are the 3 types of therapy?
The 3 types of therapy include behavior therapy, cognitive therapy, and humanistic therapy. Behavioral therapy is focused on behaviors, which may involve child psychologists working with children and parents to reduce unwanted behavior patterns.
Cognitive therapy is a treatment designed to help with issues such as depression, anxiety disorders, marital problems, substance abuse, grief, eating disorders, and other mental illnesses.
Humanistic therapy is an approach based on the self and personal growth. This may involve trying on new perspectives and building new skills for their life.
How do you explain counseling to a child?
Younger children may be confused about what counseling is, and older children may be resistant to speaking to a counselor. It is best to communicate that the counselor is a friend and one that they can say anything to. A child counselor for family may be described to the child as a friend who is helping you find new ways of being together. Frame counseling in the most positive light so that the child can begin to understand that the counselor is there to support them and their needs.
How do I access a Counsellor?
Look online at the different types of counselors and therapists available. Then, you may choose to use an online platform to access care from the comfort of your home, such as BetterHelp, or call someone in your area. Find some listings, and decide which options are best.
How can a child psychologist help my child?
A child psychologist has a doctoral degree, which means they can administer testing that most therapists cannot. They are able to diagnose ADHD, autism, and learning disabilities and prescribe medication if it is needed.
When should I seek professional help for my child's behavior?
It can difficult to realize that your child needs help. If your child shows signs of aggression towards others or themselves, seems consistently sad or hopeless, or has become withdrawn, it may be time to seek professional help. A school counselor could be an option to start, but if the behavior continues, it may be beneficial to seek child therapy.
Can I put my child in counseling without permission from the other parent?
There is no ethical or legal imperative stating that a parent can't hire a child counselor without the other parent's permission. It may be desirable for both parents to be in-the-know, but a parent is legally allowed to take a child to a child counselor without telling the other parent.
Should I take my child to a psychologist?
Choosing between counselors and therapists, a school counselor, or a child psychologist can be confusing and tricky. What's the best therapy for your child? Because a child psychologist has a doctorate and more continuing education, they can do certain things counselors and therapists can't, such as testing and diagnosing certain conditions that might be present. If you suspect your child has symptoms of ADHD, autism, or any type of learning disability, you should talk to a child psychologist.
What are the signs of a troubled child?
Signs of a troubled child's destructive behaviors, becoming withdrawn, extreme feelings of sadness and worry, hopelessness, eating disorders, and aggression.