According to the American Counseling Association, over 40 million Americans have a mental illness, with 11 million reported a debilitating condition that interfered with their happiness, career, and major life activities. What's concerning is that less than four out of five people will seek mental health services. These are startling statistics for a serious condition that can be treated through traditional therapy or online help with depression.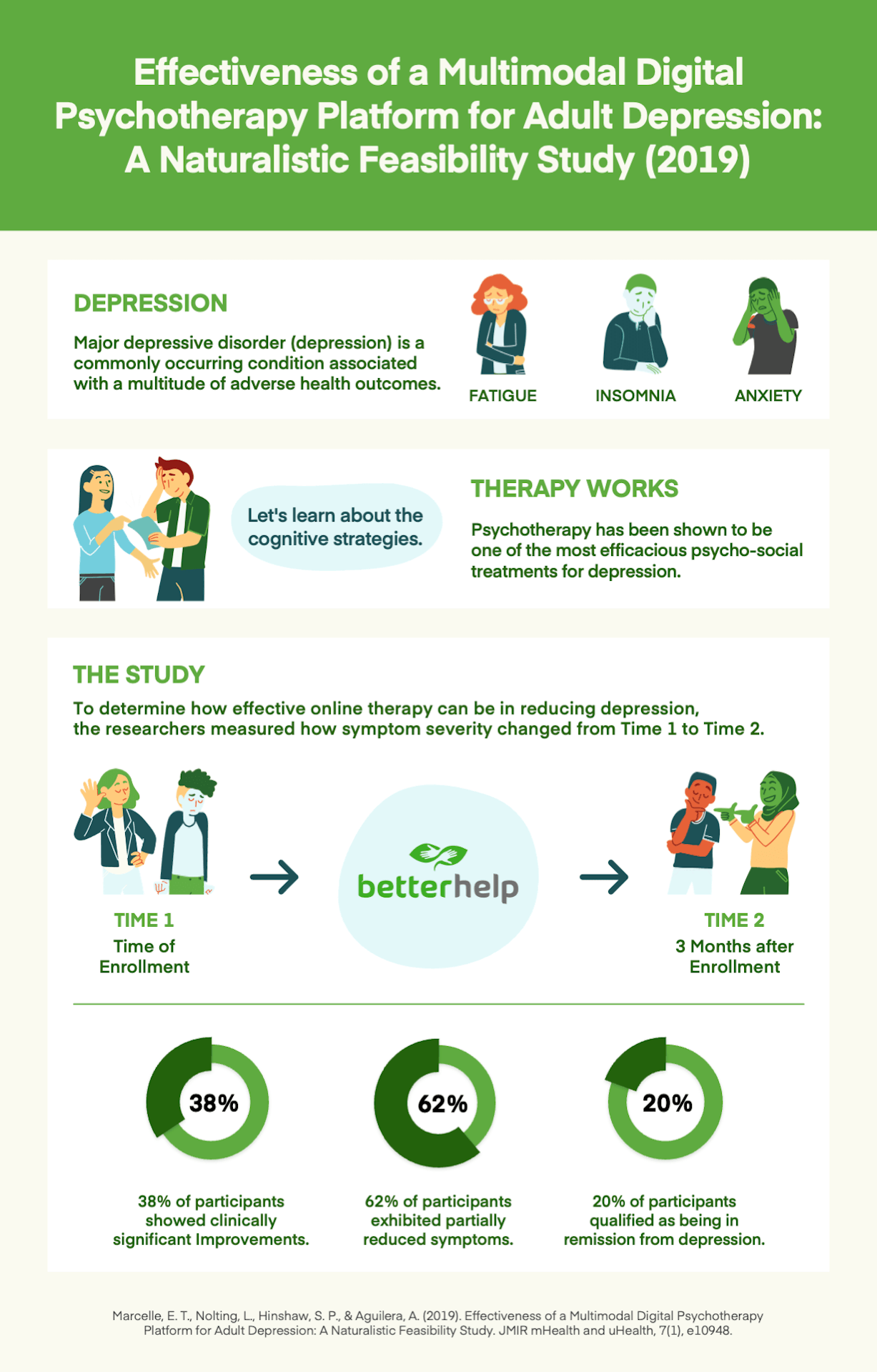 It Can Be Hard To Navigate Complex Symptoms Of Depression
Why People Avoid Seeking Treatment
There are many reasons why people fail to get help when experiencing problems with their mental health. Some of the reasons include:
Don't realize there is a problem - While this seems like an unlikely excuse, it's actually a serious reason people don't seek treatment. Some people don't realize that they are experiencing something different than other people. They may think it's normal to feel so down. Sometimes without the label of "depression," people don't feel that their symptoms warrant them drawing attention to themselves and getting help until friends of family members point it out.
They are embarrassed - The stigma surrounding mental health stops many people from getting the help they need. They don't want others to see them as "weak" or "crazy," or any other number of labels. The stigma causes these people to feel ashamed of their struggle, hiding the problem instead of reaching out for help.
They can't afford it - The health care industry is somewhat of a mess. There are a number of people that don't have health insurance that includes appointments with a therapist. Other people don't have any insurance at all. When this is the case, some people can't afford to pay for help out of their own pocket.
Online Counseling for Depression
The good news is there is an emerging option for mental health treatment for major depressive disorder, anxiety, substance abuse, and more, that can assist those who aren't currently getting treatment to get the help they need. Online counseling through websites like BetterHelp allows you to get help from a licensed therapist through alternative options.
Here are some of the benefits of online counseling for depression:
It's a realistic alternative for largely rural populations.
We often take for granted how easy it is to travel from home to an office in the city. However, many people in small towns and rural territories might be an hour away from a city clinic. This makes it very difficult to seek help. Even if they have a small local office, their options may be limited, unaffordable, or have too long of a waiting list.
It's an ideal option for physically disabled individuals.
It's no coincidence that many people who suffer from depression also have physical limitations regarding mobility. If they cannot drive or have a more difficult time doing so, then taking the time to get to an appointment can be complicated or even impossible.
Even if a person is not disabled, if they suffer from chronic pain, it can be hard to get to an office when they aren't feeling well. Online therapy can be conducted from the comfort of their own home when they can be in their most comfortable positions. Online therapy is an alternative that goes beyond physical limitations.
It's a convenient option that favors shy, awkward, or depressed people who don't feel comfortable talking to a therapist in person.
It's a convenient option that favors shy, awkward, or depressed people who don't feel comfortable talking to a therapist in person.
Many individuals who struggle with depression also have problems with anxiety or substance abuse. Sometimes these negative feelings are made worse by the obligation to face a stranger and confess their weaknesses, negative thoughts, and feelings of despair. Anonymous counseling provides some distance, some feeling of control for the person, that he/she might not get in person with an authority figure.
Many young people grew up texting and chatting online and may be more comfortable using technology than speaking about delicate matters in person. Read this related article for more information.
It Can Be Hard To Navigate Complex Symptoms Of Depression
4. It offers greater control over scheduling, or even at odd hours of the day or night.
Online counseling for depression may allow you to choose your own session times, or in some cases, to log in whenever you feel down. An adaptable schedule that can match your lifestyle may feel like a lifesaver at times.
If you have a tight schedule, your only chance to go to counseling might be early in the morning before work, during your lunch break, or after the kids are in bed for the night. However, early hours and late hours are most likely not available in person. And, if your work location isn't right by your therapist's office, it might be impossible to get in an appointment over your lunch break.
5. There's a lack of social stigma attached to a mostly anonymous and affordable service.
Not only can it be incredibly helpful to talk to someone that you don't know personally, but it can make the whole thing easier. Online counseling can be a completely anonymous service, with discreet billing and affordable services. Many who are depressed will not want to risk their reputation or have their family members find out that they are talking to a doctor or therapist.
Worrying about the stigma associated with mental health can stop people from reaching out for the help that they need. With online counseling, only you and the therapist have to know about these private matters.
Online Counseling Through BetterHelp
Online counseling has been proven to be an effective method of helping people living with depression manage their symptoms and reframe negative thoughts. One study, focused on the intersection of technology and therapy when treating major depression, found that those who received online counseling showed significant improvement in their symptoms. Aside from the effectiveness of treatment, the study outlined several benefits associated with online therapy. One such advantage was an increase in the control over pacing and scheduling and greater access to resources for dealing with depression symptoms. Additionally, the findings showed that internet-based therapy is a more cost-effective tool. Overall, this research points to online therapy's elimination of barriers to receiving treatment as highly beneficial to those experiencing depressive symptoms.
As mentioned above, internet-based therapy provides useful tools to those dealing with symptoms of depression and other conditions. Like we've discussed, many people avoid getting help for anxiety, depression, substance abuse, eating disorders, and other mental health concerns because they can't afford the price of seeing someone in private practice, since many licensed therapists do not accept insurance. For those concerned about cost, online counseling through BetterHelp is often more affordable than seeing a therapist in person. For people worried about the stigma attached to seeking help for their depression, BetterHelp can alleviate those concerns by offering discreet mental health services, where only you and your therapist will ever discuss your personalized treatment plan via unlimited messaging, phone, or video sessions. You will never have to worry about exposing your mental health history to anyone else in order to receive professional help or seek emotional support. Read below for reviews of BetterHelp's licensed counselors from those who have sought help with managing similar issues.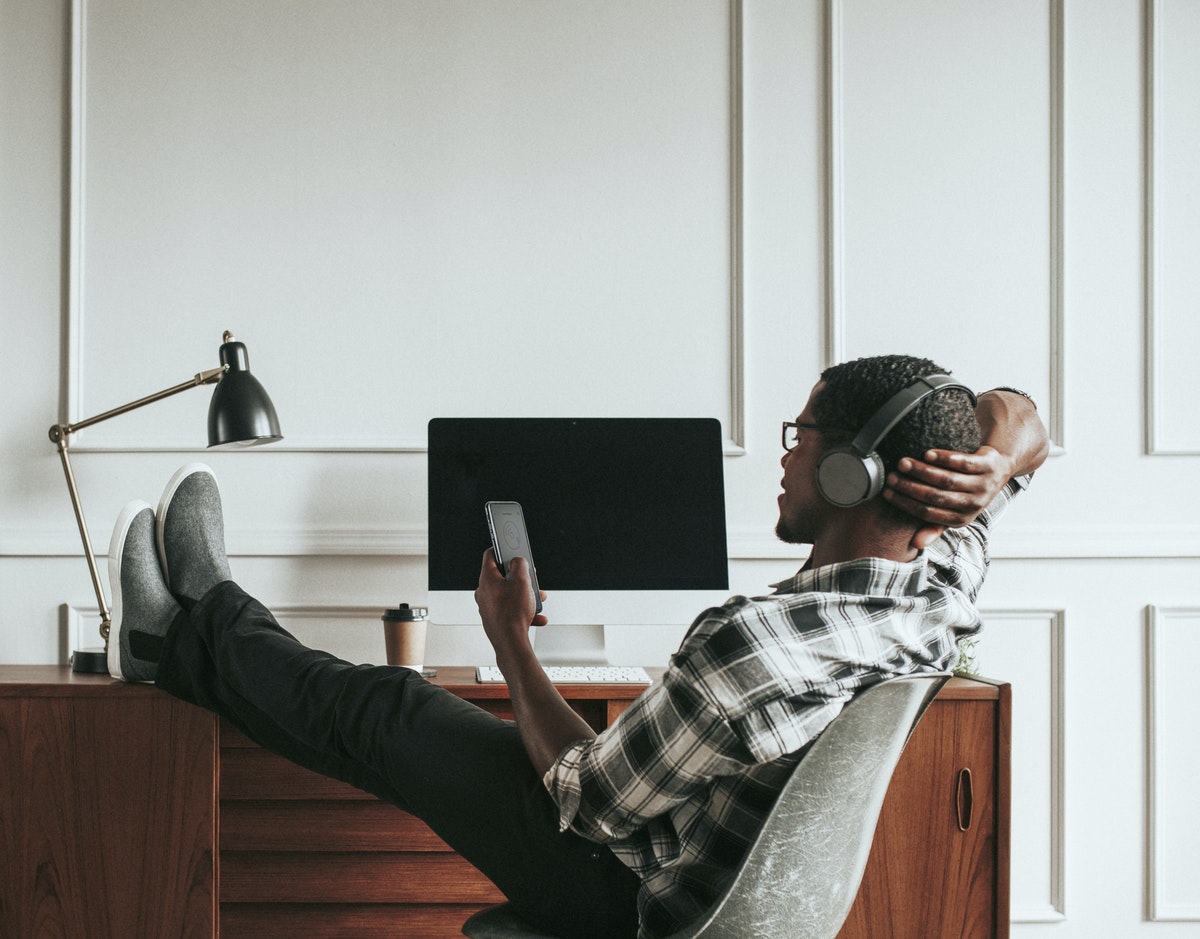 Counselor Reviews
"Carolynn is an angel! She has helped me immensely over the past few months with many aspects of my depression and anxiety. She comes from a place of love and understanding, which is very comforting. Thank you for everything, Carolynn!!"

"A year ago, I experienced difficulties in my relationship, which highly affected my psychological state and interfered with my work. At one point, I decided to try BetterHelp.com. My counselor Dr. Brewer helped me see some things I couldn't get on my own and prioritized myself. It was a huge help for me at that point, which led to the decisions I am happy about."

Conclusion
Ultimately, online sessions work because online counseling is more accessible, especially now that we live in a web-driven world. People who might never consider in-person therapy might consider an online chat service willing to meet their schedule and lifestyle. If you think you could benefit from some no-obligation chat, why not give it a try and see for yourself how easy getting help can be?
Depression is a very treatable mental health condition. No one should have to struggle in silence at home because they either don't want to or can't make an in-person therapy session. Find the right treatment plan by reaching out to BetterHelp today.
Questions People Commonly Ask On This Topic:
Can you talk to a therapist for free online?
What are 3 strategies you can use to cope with depression?
What are some good online therapy?
Does online therapy work for anxiety?
Is free online therapy safe?
What happens when a person get depressed?
What is prescribed for depression?
How do you stop from crying?
Is online therapy cheaper?
How do I choose an online therapist?

Frequently Asked Questions
Should I try online therapy?
Online therapy services can be very beneficial because it empowers you to connect with a licensed therapist from the comfort of your own home. The accessibility of online therapy has helped many people to receive affordable therapy on their own terms. So, if you're interested in connecting with a therapist, online therapy might be a great fit for you! Online therapy can be especially helpful if you're unable to access in-person, traditional mental health services.
What is online therapy called?
Online therapy for depression and other mental health conditions is commonly known as e-therapy. It is also known as cyber-counseling, e-counseling, vitural therapy, and teletherapy. E-therapy has become popular because it enables people to connect with a therapist via phone, FaceTime, email, or text message.
Is free therapy a thing?
Yes and no. If your health insurance covers mental health services, therapy might be free through your insurance plan. But every insurance plan is different, so it's important to carefully assess your own insurance plan and learn what yours covers. Some insurance providers will cover the full cost of therapy, while others may cover half or even less.
However, this doesn't mean that free therapy doesn't exist. You can go through social services or non-profit organizations that offer free services. These non-profit organizations provide mental health services for various mental illnesses. This can be in the form of support groups or personal therapy sessions with a therapist. However, you should know that these free options are unlikely to be as comprehensive as a therapy program from a private center.
What is the best form of treatment for depression?
Studies show that the best form of treatment for depression is a combination of talk therapy, particularly cognitive behavioral therapy (CBT) and medication. Depression is treatable for most people and usually responds well to psychotherapy and mood stabilizing drugs, although not every treatment will necessarily work for every person with depression. New medications and brain stimulation treatments have also shown promising results. For example, recent studies have found that ketamine, which was once used as an anesthetic and later gained popularity as a street drug, can quickly reduce symptoms of severe depression, including suicidal thoughts and actions, and could also be an effective treatment for substance abuse.
Does remote therapy work for depression?
Remote therapy refers to counseling or therapy services that take place over the phone or internet. Unlike in-person therapy, where the typical arrangement calls for the client to commute to the healthcare professional's office, online therapy allows you to get professional help from the comfort and safety of your own home. Partaking depression therapy online has been shown to be just as effective as in-person therapy. One review of studies found that online cognitive behavioral therapy, or eCBT is equally effective for reducing symptoms of clinical depression as traditional CBT. And there's also evidence that teletherapy can be an effective treatment option for a large number mental health symptoms, conditions, and groups including:
Teen counseling
Family therapy
Group therapy
Relationship therapy
Interpersonal therapy
Substance abuse
Bipolar disorder
Anxiety
Eating disorders
Gambling addiction and other impulse-control disorders
It is important to point out, though, that online therapy sessions are not for everybody. Please seek in-person professional advice or emergency services instead of remote therapy if you:
Have severe depression or other serious mental health issues that require the prescription and monitoring of medication
Have experienced a personal tragedy and need immediate support
Are experiencing suicidal ideation
You pose a risk to yourself, your family members, friends, or others
Is therapy the only way to treat depression and anxiety?
No, therapy is not the only way to treat depression and anxiety, but research suggests it is one of the most effective. Other treatments that have been shown to reduce symptoms of depression include:
Medication – take note, though, that online therapists do not typically prescribe medication, so you'll need to see an in-person psychiatrist or physician)
Electroconvulsive therapy – usually reserved for severe depression or mental illness that doesn't respond to therapy and medication
Transcranial magnetic stimulation
Vagus nerve stimulation
Is depression a treatable condition?
Yes! If you've just received a clinical depression diagnosis, take heart; depression is a highly treatable condition. Talk to your healthcare provider or consider signing up for an online counseling session to discuss your options with a licensed mental health professional.
Is therapy via Zoom effective?
Online therapy has been shown to be as effective as traditional, face to face therapy for a range of non-severe mental health conditions, including depression, anxiety, eating disorders, bipolar disorder, PTSD, OCD, and more. Keep in mind, though, that online therapists cannot manage or prescribe medication, so if you need more comprehensive treatment, please consider seeing an in-person psychiatrist or psychologist.