It can be very difficult to be addicted to pornography and many people have endured it because they weren't able to kick the habit. Pornography is something that some people watch responsibly and just enjoy a little bit as entertainment or as an aphrodisiac. You might have used porn as a type of masturbation aid in the past, but some people get addicted to things easier than others. If you find yourself being drawn to porn too much and you want to break your porn habit before it gets worse, then there are things you can do. Porn addiction is a serious problem, but it is something that you can kick with a bit of help.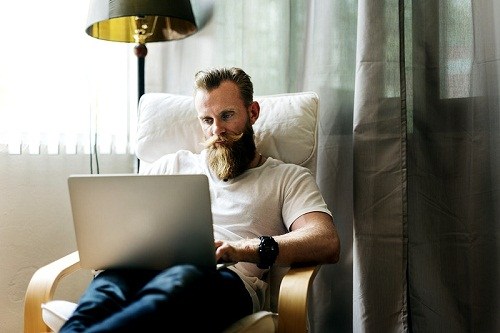 Recovering From Porn Addiction Is Possible
One of the most problematic aspects of porn addiction is that you might have to deal with withdrawals when you stop watching porn. It isn't too different from someone who is addicted to alcohol or other substances. You're going to crave the thing that you are addicted to and your porn addiction might make your life tough even as you're trying to break the habit. You have to use various methods to deal with the withdrawal symptoms as effectively as you can.
This article is going to examine various tips for dealing with porn withdrawal. You should be able to use these tips to have an easier time coping with your porn addiction. Some people get so used to watching porn that they miss it a lot when they try to stop cold turkey. It's normal to feel this way and you can acknowledge how you feel without turning back to porn. Read on to explore the tips and then determine which of these methods might work for your situation.
Exercise
When you have too much time on your hands it's going to be difficult to avoid your urges. Those porn withdrawals that you're dealing with can be very strong at times and you need to occupy yourself to keep from having your willpower eroded. One excellent way to spend your time is to start exercising consistently. A bit of exercise is going to make you feel better physically and it can also give you many mental health benefits. Studies show that regular exercise can lead to many benefits such as improved mood, better sleep, stress relief, and increased energy.
It isn't uncommon for people to use pornography and masturbation as a way to relieve stress. While that might be a healthy practice, it has developed into a porn addiction for some individuals. Exercise could become your new go-to method for stress relief and it's going to be better for you overall. You'll be able to get yourself into better physical shape and your self-confidence will go up as a result. Feeling better about yourself and having more energy will improve your life substantially. Exercise might not seem like the silver bullet to cure your porn addiction, but it has helped many people who are addicted to porn. It could be part of your coping strategy and will make dealing with mood swings a lot easier.
Work On Developing Meaningful Relationships
One of the biggest problems with porn addiction is that it can prevent people from forming meaningful romantic relationships with others. If your porn addiction has put you in a position where you aren't able to enjoy true romance with another person, then that's something that you'll want to remedy. You could try to alleviate your withdrawal symptoms by focusing on building a relationship that means something to you. Forming a romantic connection with someone might help you to forget about porn if you're ready for a relationship. It really depends on how bad your porn addiction is and where you're at in your life.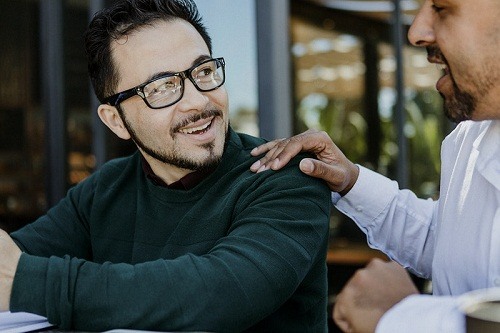 Some who have porn addiction are not ready for a relationship and will need to work with professionals for a while to get to a better place with their mental health. It's also important to note that you shouldn't replace a porn addiction with sex addiction. A meaningful relationship with someone needs to be built on more than just sex to succeed. Sex is a great part of a relationship, but working on developing deeper connections with romantic partners could help you to get more out of life. Don't worry about this tip yet if you're not ready for a relationship and would rather just focus on eliminating your porn addiction first. You can enjoy a meaningful relationship later on in life once you're feeling better about things.
Turn To Religion
Turning to religion might be a good idea for people of faith. If you have a religion, then you could turn to religious leaders for guidance and support during your struggle with porn addiction. It's true that the major religions find porn to be morally wrong, but your religious leaders will likely be understanding of your porn addiction and will want to help. They could help you by giving you positive ways to spend your time and will also provide the moral support that you are looking for. It's easier to cope with porn addiction when you have people on your side who are ready to be there for you during tough days.
This type of support isn't exclusive to religious groups either. If you're not a religious individual, then you can still get help with your porn addiction by turning to people who care about you. Your family might be able to assist you and spend time with you while you're having a hard time. They can ensure that you have good things to focus on so that your withdrawal symptoms don't overwhelm you. Just understand that porn addiction isn't something that you have to deal with alone.
Get A Hobby
Getting a hobby could help you to kick your porn addiction as well. Of course, having a porn addiction is a very serious matter and you should consider getting help if you're struggling. For many people, dealing with withdrawal symptoms is going to be about finding new ways to spend your time instead of focusing on what you aren't supposed to do. If you get a new hobby that is engaging, then you might wind up forgetting about porn even if just for a little while. After you have abstained from porn for long enough, it's possible that you might not even feel withdrawal symptoms any longer.
There are tons of hobbies that might interest you and some of them might even enrich your life. What type of hobby you're going to be interested in depends on your tastes and what you think is worthwhile. You could consider learning how to play a musical instrument or you might want to learn martial arts. These hobbies can take up your time and they give you something to fill the void in your life. A hobby can involve learning a skill or it can also just be an entertaining activity that you enjoy alone or with others.
Socialize
Socializing might help you to beat your porn addiction, too. Many people find that they feel withdrawal symptoms the strongest when they're alone. For most people, watching porn is something that they do by themselves. If you spend a lot of time alone, then it might cause you to think about wanting to seek out porn. You can avoid situations that make you feel weak by endeavoring to spend more time with others. This could make it so that you will have less time to think about porn and your withdrawal symptoms will be less severe since you're enjoying the company of others.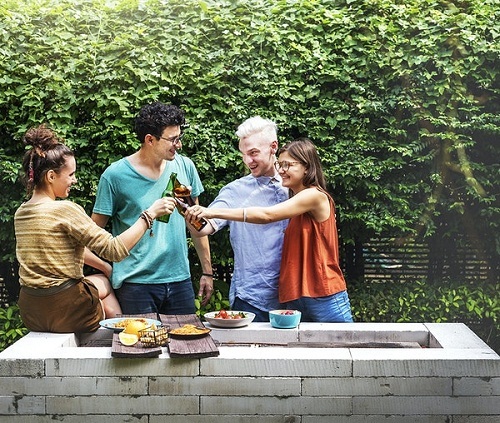 Recovering From Porn Addiction Is Possible
You might be worried about your mood swings if your withdrawal symptoms are severe. While you certainly don't want to hurt your friends' feelings by snapping at them, it's still a good idea to make use of your support system. If you can be open about your struggles with your social circle, then they will likely understand that you're struggling. If you find your porn addiction problem too embarrassing to admit, then it's still beneficial to have people to rely on. Just do your best to focus on enjoying your time with people who make you feel good and you'll have an easier time with porn withdrawal.
Seek Professional Help
It's advisable to seek professional help when you're going through a porn addiction or a sex addiction. Many people who have had a porn addiction in the past have gone through many hardships. Some people get so addicted to porn that they can't help but try to watch porn at inopportune times. For instance, some people might try to watch porn while they're at work and this could cause them to get fired. Getting help for your porn addiction could help you to kick the habit before it gets to that point.
The withdrawal symptoms that you're dealing with will feel stronger than usual urges to seek out pornography. It can be tough to have a porn addiction and not be able to let yourself do what you want to do. If you have professionals assisting you, then it'll be easier to stay on the right path. Many people with porn addictions work with therapists to get over their addictions. You can speak with a therapist regularly and it's possible to reach out to the therapist when you're experiencing particularly strong withdrawal symptoms.
It's also good to know that you can turn to online therapy if you think that would be more convenient for you. Licensed therapists at BetterHelp can assist you when you're having a bad day. You'll always be able to reach out to your therapist so that you can cope with withdrawal symptoms. Whether you want to use online therapy or if you'd like to find a local therapist to work with, it's going to be great to have professionals looking out for you.