Sometimes the thoughts and feelings you have to require outside help. There are some versions of therapy that directly address people who struggle with behavioral issues. This kind of therapy can provide you with support and guidance to learn coping mechanisms and ways to find happiness despite a personality disorder or other mental health challenges. Learn more in this article about Dialectical Behavioral Therapy.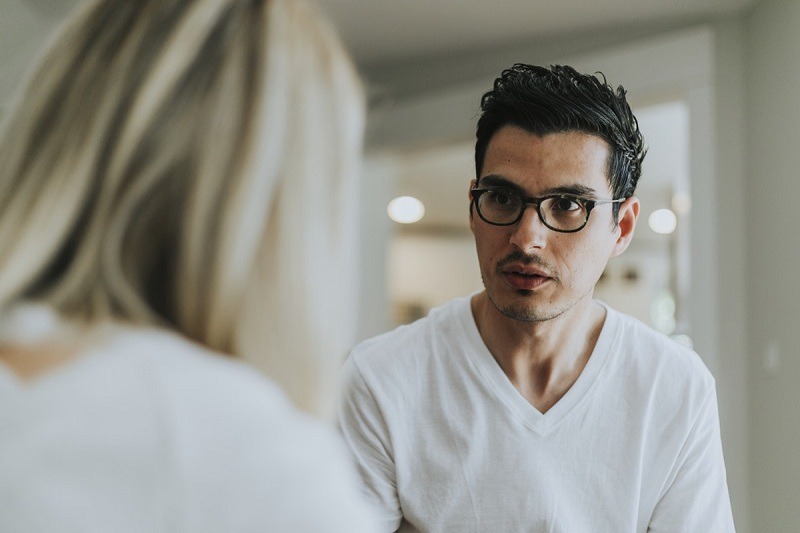 Find Licensed Mental Health Professionals To Help
Source: rawpixel.com
What Is Dialectical Behavioral Therapy (DBT)?
Conflict and complex emotions are hard for all people, but some people are more susceptible to these issues and are turning to DBT therapy for help. DBT stands for dialectical behavioral therapy, and it is an intensive therapy for people who have high emotional responses that inhibit normal functions. DBT helps them accept and control their behavior as it is in the moment. To further break it down, dialectic is analytical reasoning that pursues knowledge and truth in conflicts between two or more people.
DBT is a form of psychotherapy that helps teach people skills they can use. This strategy and skills help make their lives manageable and happy. Originally, it was used for borderline personality disorder (BPD) and developed by Dr. Marsha Linehan. It is now widely used by many therapists, counselors, and psychologists for different types of emotional and mental disorders. It can be used for almost any condition including addiction and eating disorders.
The Key Elements Of DBT
There are four key elements of DBT which are used to manage painful emotions and help decrease relationship conflicts. These elements include:
Interpersonal effectiveness, which is a technique that helps people communicate with others assertively and maintain self-respect. This will also build a stronger relationship with others.
Emotional regulation is a strategy that helps individual control and changes their intense emotions, which creates fewer problems in their lives.
Distress tolerance is a way to increase the acceptance and tolerance of negative emotions instead of trying to escape or ignore them.
Mindfulness is a common treatment that is focused on being present in the moment and being able to accept emotions without judgment.
Who Can DBT Help?
Managing difficult emotions and regulating the conditions that cause them are essential to DBT. This form of therapy can help people who have mental health issues, emotional and behavioral illnesses, behavioral conditions, and anxiety disorders. Some of these conditions include:
Alcohol or drug use
Internet or gaming addiction
Bipolar disorder
Depression disorders
Anorexia and bulimia
Post-traumatic stress disorder
Schizophrenia
Panic disorders
Social anxiety
Hyperactivity disorder
Defiant behavior
Some forms of autism
DBT can also be used for learning disabilities such as attention deficit hyperactivity disorder (ADHD), short-term and long-term memory issues, executive functioning problems, non-verbal learning disorder (NLD), language processing disorder, and dyslexia. This type of therapy can be useful in children as young as toddler age to the elderly.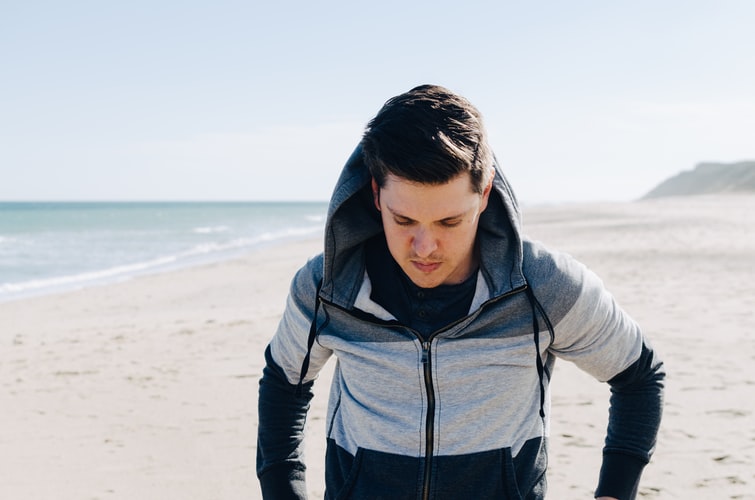 Source: unsplash.com
Acceptance Rather Than Abstinence
Rather than teaching you to avoid or eliminate challenges, DBT helps you cope with challenges. Certain feelings and emotions are unavoidable and it may be best to deal with them rather than trying to make them go away. Accepting that you will have strong emotions and feelings can empower you to work through them and establish better thought and emotional patterns.
According to Dr. Linehan, learning the skills to manage these feelings can change your life dramatically, making it possible for you to enjoy your relationships that have formerly been defined by conflict. DBT is more than a treatment; it is a tool that helps an individual learn skills to use their emotions and feelings in a way that is more productive and positive.
Being Your Therapist
In some ways, DBT teaches patients to be their therapists. People who undergo this kind of therapy learn to identify and cope with issues as they arise. This may lead to less reliance on traditional therapy. Just like a medical doctor, your psychologist, therapist or counselor dedicates themselves to making you feel better. If they can teach you how to take care of yourself, this makes their job easier, more rewarding, and fulfilling.
How Does DBT Work?
DBT is a form of cognitive-behavioral therapy (CBT), or psychotherapy, that teaches you to appreciate your emotions and feelings with acceptance. People with certain kinds of mental health issues may have hardship when encountering complex emotions or conflict in relationships. Through therapy, you can embrace the range of feelings and learn how to use them positively and productively. By using talk therapy, you learn how your emotions and feelings affect your behavior and the best way to cope with all the issues going on inside of you.
How Is DBT Performed?
A DBT session usually consists of several individual therapy sessions as well as group therapy and in some cases, couples or relationship therapy sessions. A therapist will help you learn the skills and tools to address the issues that are causing you to have emotional reactions. You will receive motivation and encouragement to use DBT skills in your day-to-day life, addressing any obstacles that may arise. Therapy sessions will teach you how to balance the opposing forces in your life and find ways to manage. The heart of DBT is learning how to accept what you cannot change.
How Can I Find A DBT Therapist?
Because DBT is a form of CBT or talks therapy, many therapists are trained in this type of therapy. It is best to find someone who specializes in this field. One way to do this is by talking to your primary care physician. If you already have a therapist, you may ask them to refer you to someone who deals with DBT. Look for a therapist who has been certified and trained in DBT.
The Linehan Board of Certification provides a public online tool to help identify providers who are trained in and offer DBT supported by evidence-based research. Those who are listed with the Linehan Board of Certification are vetted and proven to have the requisite skills and knowledge to deliver DBT and adhere to the model that was devised by Dr. Linehan and her colleagues. Dr. Linehan originally developed the dialectical philosophy in the 1990s to treat borderline personality disorder (BPD) and people who have a higher risk of suicidal tendencies or substance abuse. The most important aspects of her treatment plan include:
Enhancing your capability to increase skilled behavior
Improving and maintaining your motivation to change
Ensuring the generalization of change through treatment
Enhancing the motivation of therapists to deliver the best treatment
Assisting you in changing or restructuring your environment to support and maintain progress towards goals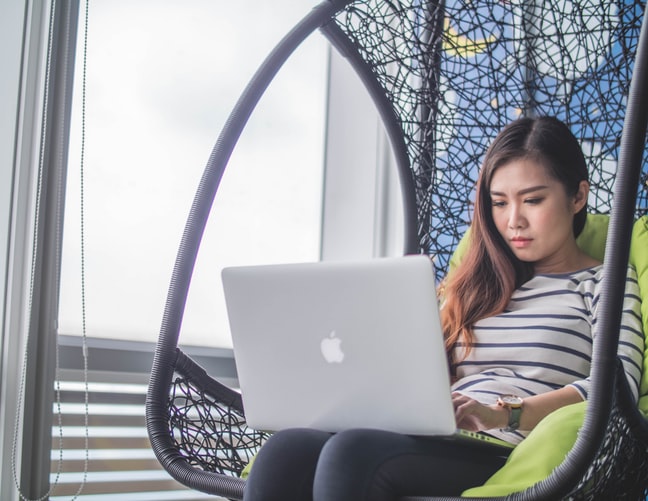 Find Licensed Mental Health Professionals To Help
Source: unsplash.com
When you are searching for a specific type of therapist, it can be difficult to find what you need by just talking to your doctor, though. The availability of DBT therapists in certain areas can be lacking while in others there seems to be an overabundance. Using an online mental health tool like BetterHelp can make things much easier for you and your prospective therapists. Not only do they have a counselor directory, but they list them by areas of expertise as well as areas of the locality. Also, each counselor or therapist is listed with their licensing and experience so you know exactly who you would be talking to should you decide to contact them. BetterHelp has accredited and licensed professional counselors (LPC), clinical social workers (LCSW), licensed marriage and family therapists (MFT), and psychologists (Ph.D./PsyD) who all have either a master's or doctorate degrees in their field of expertise. Read below for some reviews of BetterHelp counselors, from people seeking DBT treatment.
BetterHelp Therapist Reviews
"I can say with confidence that Daniel has given me tools that have helped me immensely in a relatively short period. I am glad I stuck with this program and that I was paired with him. When I need more interaction he is there responding to my messages promptly and when I procrastinate he's there to give me a nudge back to the reality we need to keep the dialogue going (my words, not his). I highly recommend him!"

"I am a 42-year-old female, successful entrepreneur in a loving marriage, and have a bright and healthy 4-year-old boy. I shouldn't have anything to complain about. I am generally happy, motivated, and have ample self-confidence. So why in the world would I need therapy? Because I need help with constructive ideas to control my negative attitude. I'm generally not a negative person but I'm very self-aware that I have vast mood swings of anger and pessimism and I get that from my dad. I chose Douglas because he counsels using cognitive behavioral therapy and anger management - which is the kind of therapy I need. Douglas comes up with clear solutions and I appreciate that. I didn't want a therapist to tell me to talk about my day and how does that makes me feel and that it's normal to have these feelings. I know it is normal to feel angry sometimes, but I wanted to understand how to recognize it and address it. So if you need a constructive conversation with fast results for everyday annoyances and (especially effective child-rearing advice!) I think Douglas is your therapist."

Conclusion
Maybe you have been struggling for years with emotional issues or overwhelming borderline personality disorder. You may struggle with fear of abandonment, chaotic relationships, identity issues, impulsive behavior, self-harming or suicidal behavior, drug addiction or misuse, anger issues or anxiety, and stress disorders. Whatever the cause of your concern, talking to a professional can help. Whether you need DBT, CBT, or any other type of counseling, you can find someone who can help by reaching out. Take the first step.