Interested In Becoming A Therapist? Career, Training, And Educational Requirements
Updated March 17, 2021
Medically Reviewed By: Melinda Santa
Sister Mary Rose McGeady, known for her work with homeless youth, said, "There is no greater joy, nor greater reward than to make a fundamental difference in someone's life."
Most therapists would agree with Sister Mary Rose McGeady. They have a deeply felt need to make a difference in people's lives.
The chances are that those who are considering a therapist career path feel the same way.
How Do Therapists Make A Difference In People's Lives?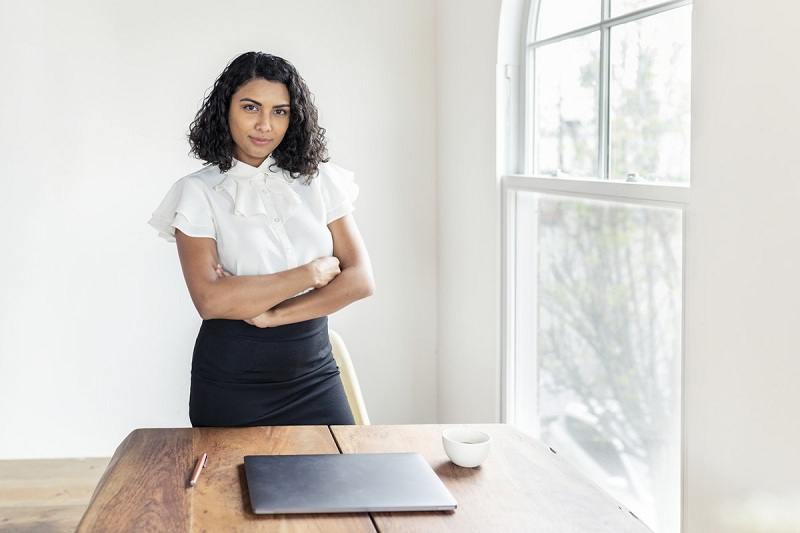 This website is owned and operated by BetterHelp, who receives all fees associated with the platform.
Source: rawpixel.com
Therapists help people cope with mental illness and traumatic experiences. There are many times that people seeking therapy want a better understanding of themselves. The reason is that they want to live a fulfilling life. Sometimes, people have no one else but their therapists to turn to when they're experiencing emotional upheaval or a life-changing event.
Whatever the reason people seek therapy, therapists play a valuable role in helping them achieve mental well-being and happier lives.
What Makes A Good Therapist?
The right education and training are essential if you want to become a therapist. The right interpersonal skills are just as necessary.
The qualities of a good therapist are:
to be a good listener
to have powers of observation
to be able to communicate clearly
to be patient
to be empathetic and compassionate
to be confidential
to have a good understanding of self
to be tolerant and non-judgmental
to be comfortable with all types of people
to be creative and flexible
to be analytical and logical
How To Become A Therapist?
Therapists are mental health professionals; they must have a license to practice their work. Therapists need to be licensed in the state that they're practicing in, but by-and-large, the requirements for each state are similar.
In California, aspiring therapists must apply to the Board of Behavioral Sciences to become a licensed professional clinical counselor (LPCC) or a licensed marriage and family therapist (LMFT) before they can practice.
But before you can apply to become an LPCC or LMFT you need to:
Complete an undergraduate degree
Follow it up with a master's or doctorate
Apply for associate counselor status and register as an intern
Pass the California Law and Ethics exam
Complete 3,000 hours of supervised practice
Pass the National Clinical Mental Health Counselor exam.
We'll look at each of these steps in detail.
What Degrees Do You Need To Become A Therapist?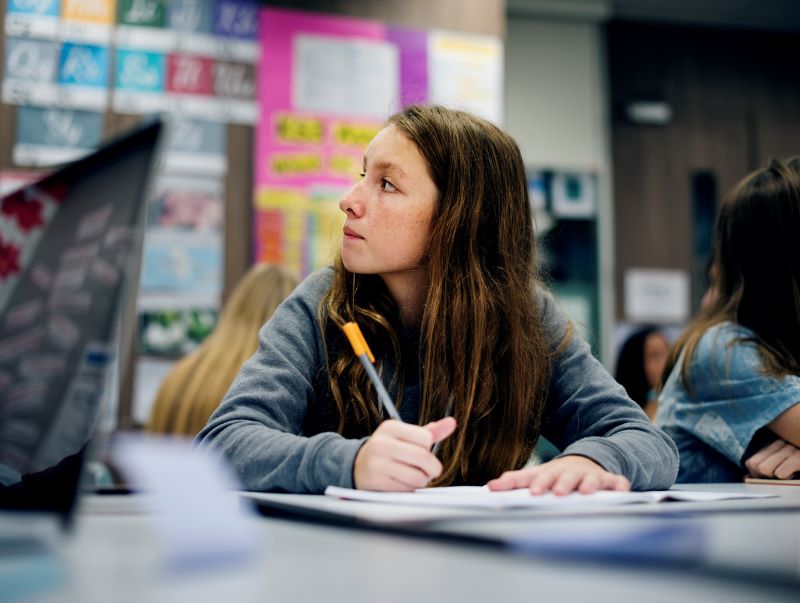 Source: rawpixel.com
You can earn your degree by attending classes in person or studying through an online program. Whichever route you choose to take, make sure that your course meets your state's LPCC requirements. California accepts any course accredited by the Council for Accreditation of Counseling and Related Educational Programs (CACREP).
Undergraduate
The first step to becoming a therapist is to get a bachelor's degree in psychology. In most cases, it will take four years to complete. The university you choose to attend is a personal choice based on your financial and geographical needs.
Master's Degree Or Doctorate
Once you have your degree, you will need to complete a master's or a doctorate.
The California Coalition for Counselor Licensure (CCCL) requires that your graduate degree include 60 semester hours of training and the following coursework:
trauma counseling
psychopharmacology
addictions counseling
techniques of advanced counseling and psychotherapy
If your graduate degree doesn't include all the above, you will need to complete post-master's classes for the courses that you don't have.
A master's degree takes two years to complete if you're a full-time student.
A doctorate in psychology may take between eight and ten years to complete.
Cost Of Degrees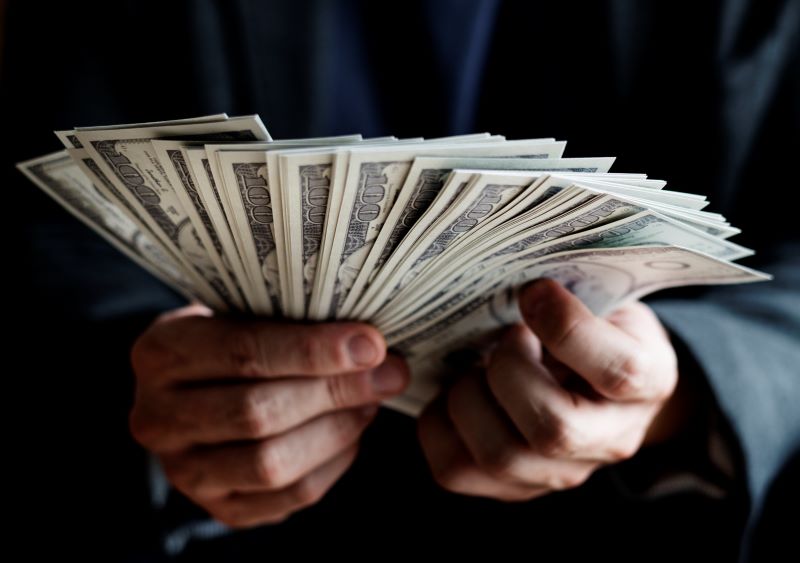 Source: rawpixel.com
Fees for a bachelor's in psychology vary from university to university and can cost anywhere from $8,000 a year to $60,000 including fees, tuition, room and board, books, and supplies.
Likewise, a master's in psychology varies from university to university and can cost anywhere between $8,000 and $60,000 a year.
The cost of a doctorate in the U.S.A is anywhere between $28,000 and $40,000 a year, but students can apply for partial or full funding from the many institutions.
Applying For Associate Counselor Status And Registering As An Intern
Now that you've met the California LPCC education requirements, you can take the next step and apply to the California Board of Behavioral Sciences for Associate Counselor status and register as an intern.
The application may take more time than you expect. In addition to submitting transcripts and certificates, those thinking of going the therapist career route will undergo a background check that includes fingerprinting and could take several weeks to process.
The Board of Behavioral Sciences application form requires detailed answers to personal questions and must be accompanied by a photograph.
What Is Required From An Intern?
A psychology intern is supervised by a clinical mental health professional. They provide individual and group counseling under intensive supervision. Psychology interns provide assessments and can make referrals when necessary.
Complete Your Education, If Necessary
If your degree doesn't meet the education requirements of the BBS, you have one year to complete the additional courses. The BBS will tell you where you need to focus your attention.
Pass The California LPCC Law And Ethics Exam
Interns need to sit and pass this exam in their first year of internship. The BBS provides an outline of the exam questions that you can expect, and there are many study aids and programs available to help you achieve success. You can take the exam once a year until you pass.
Supervised Practice
As soon as you've been registered as an intern, you can start earning your supervised practice hours. Interns must complete 3,000 hours of supervised therapist practice within a minimum of two years and a maximum of six.
Pass The National Clinical Mental Health Counselor Exam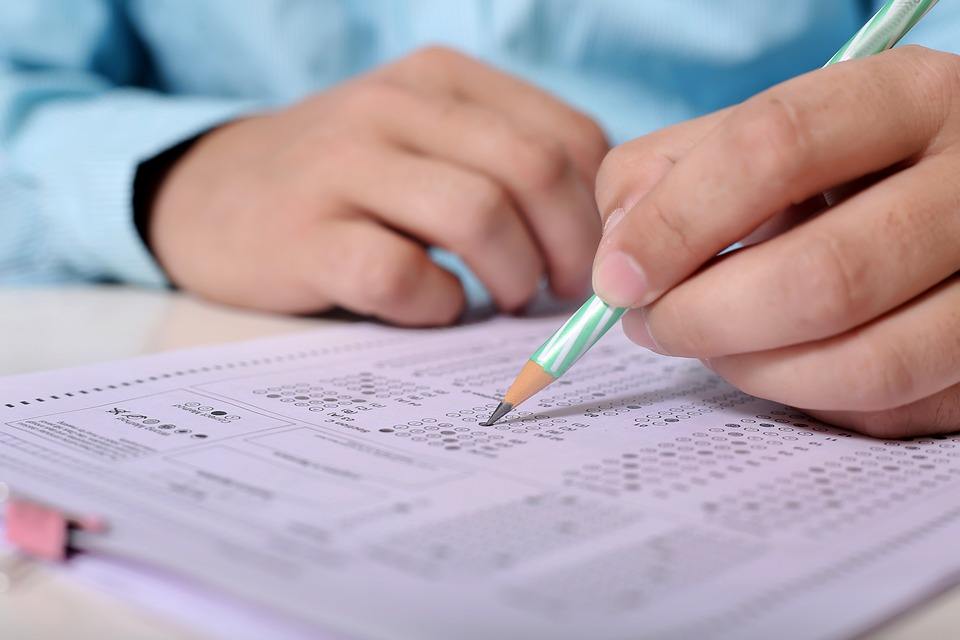 Source: pixabay.com
When you've completed your 3,000 supervised practice hours, you can take the National Clinical Mental Health Counselor Exam. If you don't pass the first time, you can take the exam once a year until you do.
Licensing
Yes, it's taken years, but you're almost there! All you need to do now is apply and pay for your license, and you're a practicing therapist.
You're ready to make that difference in people's lives that made you want a career as a therapist in the first place.
What Happens If You're Licensed In Another State?
Therapists already licensed in other states but wanting to undertake a therapist career in another area will already have passed the National Clinical Mental Health Counselor Exam and met most of their state Board of Behavioral Sciences requirements. Their application and acceptance for a local LPCC will, therefore, be an easy and fast experience.
What About Online Therapists?
Distance therapy is not as new as you might think. Sigmund Freud wrote letters to his clients more often than he interacted with them on his couch.
Sigmund would have loved online therapy: e-mail, video chat, or phone would have kept him in immediate contact with his clients without laboriously writing letters and waiting for snail mail to deliver and receive them. One wonders how his clients fared in the weeks it took to exchange letters.
The requirements to become a licensed online therapist are the same as those detailed above with a few additions. The online therapist will need a solid grasp of technology, training on how to provide effective therapy online and know how to ensure the confidentiality of clients' information. As we move ever deeper into the wonderful world of technology, so the demand for online therapists increases.
Many potential therapists and counseling recipients wonder how effective treatment can be in an online setting. Online counseling has been shown to be highly effective. In research studies, it typically matches the effects of in-person therapy. In fact, one study even found online counseling to exceed the efficacy of face-to-face treatment.
If you are living with mental illness, or if you are a licensed therapist looking to expand your practice, it could be worth it to explore online counseling with BetterHelp. The platform conveniently matches people with licensed therapists. It allows patients to work around their schedule. Therapists, meanwhile, can fit in extra sessions when they have a break in their day. Read what others have said about their experience with BetterHelp below.
"Mary is one of the most incredible people I've ever met. She's warm, funny, friendly and overall just an amazing listener. I was terrified to try therapy online but she melted away those fears and approached my situation with caution and safety in mind. She always puts the client first, I highly recommend her."

"My experience with online therapy was new to me. I was hesitant, but after completing my sessions with Kenneth Givings, I would STRONGLY recommend Better Help to anyone. It would be helpful to be able to contact Mr. Givings whenever recommending this to anyone I knew. I'm sure the success of this type of therapy is based on the rapport of the client and therapist. I was very fortunate to be matched with Kenneth Givings."

What Is The Job Market Like For Therapists?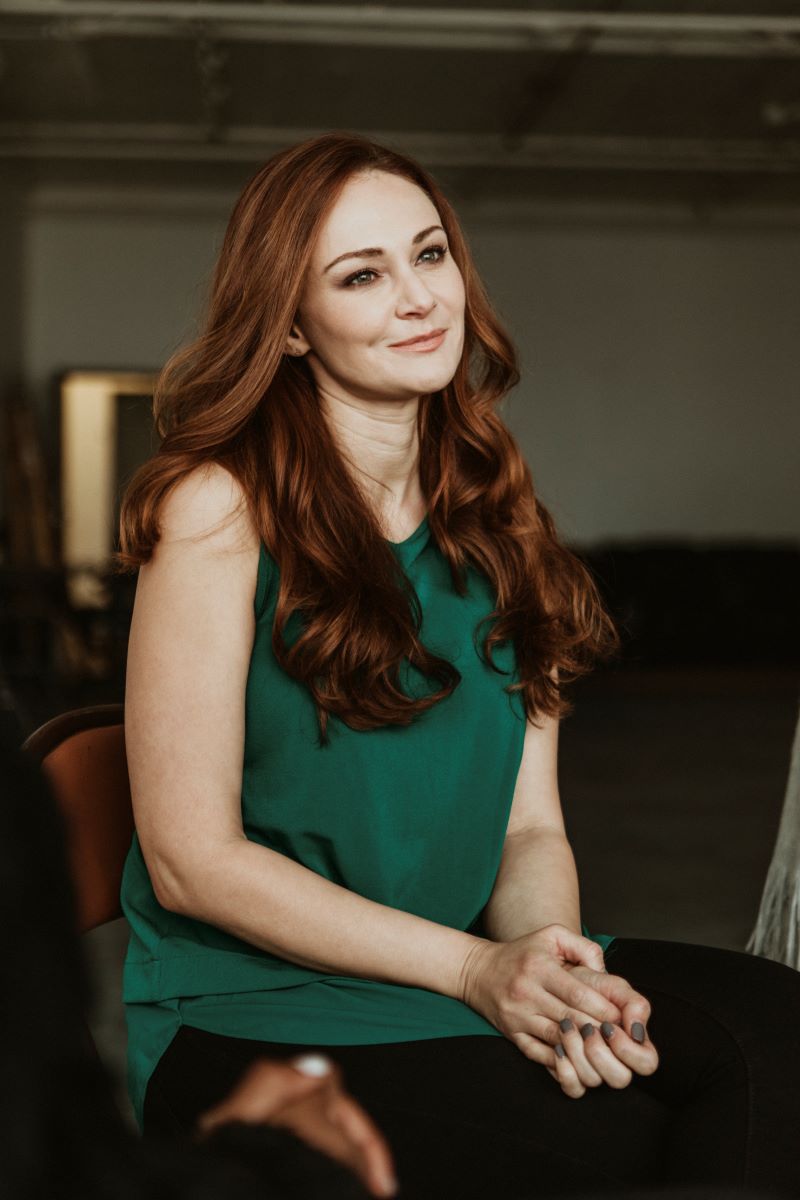 Source: rawpixel.com
There's nothing to worry about here. According to the Bureau of Labor Statistics, therapist jobs are expected to increase by 22% by the year 2029. Society is increasingly comfortable with the concept that mental health issues require treatment, and the job market for therapists is therefore booming.
How Much Do Therapists Make?
Salaries for licensed therapists can be anywhere between $46,000 and $70,000 a year depending on the type of therapy they offer, where they're geographically located, and their years of experience and expertise.
On Being A Therapist
We already know that being a therapist can be enormously rewarding, but it's also true that actively listening to and analyzing people's problems is emotionally draining and stressful.
Therefore, it's necessary for therapists to defend themselves against burnout. A therapist who is emotionally and mentally exhausted cannot effectively help clients.
Setting Boundaries
Therapists need time off from their profession as much as anyone else does. It's a fact of life that friends and family expect free therapy at social events when the therapist wants nothing more than to relax and enjoy their time away from clients. Therapists need to set boundaries if they're to avoid become exhausted and ineffective.
Compassion Fatigue
People who work in "helping" professions are vulnerable to compassion fatigue. Therapists are exposed to the trials of their clients and can experience secondary trauma.
Therapists often need a therapist of their own to help them develop self-care coping mechanisms against compassion fatigue and burnout.
And, just like anyone else, therapists need the sympathetic, non-judgmental ear of a therapist to help them cope with emotional trauma and turmoil in their own lives.
Helping Others Gives Meaning And Purpose To Life
If you're interested in a career as a therapist, then you're sure to be the type of person who finds meaning and purpose in helping others. You're not alone.
Charles Dickens: No one is useless in this world who lightens the burdens of another.
John Holmes: There is no exercise better for the heart than reaching down and lifting people.
In Conclusion
It may be a long and expensive journey to achieve your dream of becoming a licensed therapist. But undertaking a therapist career path is undoubtedly worth the effort when you consider the many clients that will live fuller, happier lives because of you.
Are you licensed and interested in becoming an online therapist? Counseling with BetterHelp may be just what you need. Click here for more information.
---
Previous Article
What Is Sex Therapy And Does It Really Work?
---
Next Article
I'm Looking For Cognitive Therapy Near Me - Where Should I Start?
---
The information on this page is not intended to be a substitution for diagnosis, treatment, or informed professional advice. You should not take any action or avoid taking any action without consulting with a qualified mental health professional. For more information, please read our
terms of use.