Looking For A Therapy Podcast To Listen To? The Top 12 You Need To Hear
By: Stephanie Kirby
Updated March 05, 2020
Sometimes when you are struggling with mental health challenges, you need to talk to a therapist. They can help you learn skills and coping techniques that can be crucial to your quality of life and recovery journey. But other times you might just need a positive message or a few reminders. There are plenty of therapy podcasts that can help to fill that need.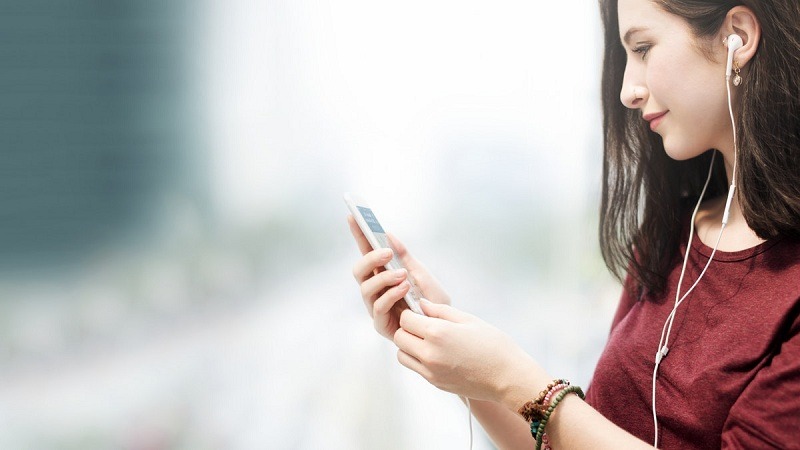 Source: rawpixel.com
Listening to podcasts by mental health professionals or others that are struggling with challenges lets you know that you are not alone. There are many to choose from, but we are going to highlight just a few that you can check out below.
Therapy Chat
Laura Reagan hosts this therapy podcast. She is a Psychotherapist, Burnout Prevention Consultant, and Certified Daring Way Facilitator. Throughout the podcast she interviews guests, often other therapists, to discuss approaches to therapy and what they use in their own lives to avoid burnout. Some of the topics that they discuss include holistic therapies, mindfulness, trauma, art therapy, EMDR, and Sensorimotor Psychotherapy. Some of the podcast topics this cover include:
What Parents Need to Know About Play Therapy
Effects of Childhood Traumatic Stress on Physical & Mental Health
A Holistic Approach to Mindful Recovery
Eating Right to Feel Good - Nutrition & Mood with Dr. Leslie Korn
Therapist Uncensored
If you want to learn how to improve your relationships and develop closer connections, this is a great podcast to listen to. Sue Marriott and Dr. Ann Kelley co-host it. Listening to the podcast will help you to learn more about how you work emotionally and how those in your life do as well. Some of the podcast topics include:
6 Steps to Building Security & Self-Confidence You Can Do On Your Own
Preoccupation in Relationships - Signs and Solutions to Anxious Attachment
Feeling Empty? Demoralization and the Fight Back to Caring Again
Conquer Shame by Understanding the Feeling with Guest Expect, Dr. Steve Finn
The Hardcore Self Help Podcast With Duff The Psych
If you want to learn more about things like relationships, mental health, depression, and anxiety without feeling like you're listening to a textbook, this is a great podcast. Dr. Robert Duff is a Psychologist that breaks down the conversation around mental health. He's the author of the books Hardcore Self Help: F**k Depression and Hardcore Self Help: F**k Anxiety. Some of the podcast topics include:
Managing Toxic Family with Dr. Sherrie Campbell
Nocturnal Anxiety and Panic
You Might Die Tomorrow - Kate Manser on Mortality Awareness and Living Better Today
Overcoming Self-Sabotage in Relationships, Fear of Wrists, Decision Paralysis
Celeste, The Therapist
This podcast is hosted by licensed mental health clinician and cognitive behavioral therapist, Celeste Viciere. The podcast is designed to help you shift the way that you think so you can break any negative thought cycles and overcome the struggle. In each podcast, Celeste interviews professions from different industries that focus on empowering people. Some of the therapy podcast topics include:
Suicidal Ideation & Mental Health Pep Talks with Chelsey Brejanee
Be Like a Tree and Let the Dead Leaves Drop
How Do I Find Motivation
Winning the War Against Your Mind
Sober Soul Recovery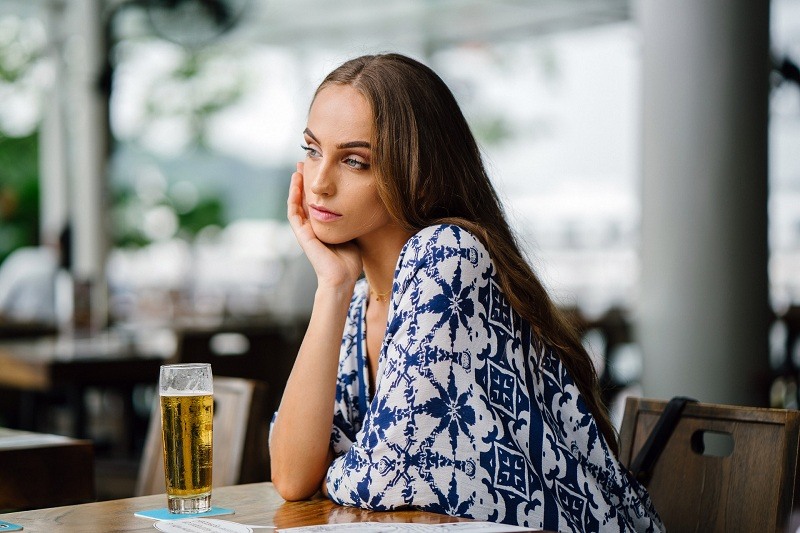 Source: pexels.com
Lynn Matti is a licensed mental health clinical counselor and advocate for sobriety. She started her professional journey after finding and sustaining long-term sobriety herself from both benzodiazepines and alcohol. She saw a void that needed to be filled in online education on addiction and sobriety. Some of her podcast topics include:
Coping Skills for Overcoming Our Biggest Addiction Lies
The "Numbing" Phenomenon: The Top Reasons People Start and Return to Alcohol and Other Substances
Healing from Emotional Neglect, Shame, and Unworthiness, Understanding Child Emotional Neglect
The Addicted Family: How to Communicate, Connect & Heal
Mentally Yours
The Mentally Yours podcast does a great job of shedding light on the fact that everyone struggles with mental health from time to time. They take a light approach to the topic of mental health to make it easier to address and less serious. Each week they talk to a different guest about as their podcast describes, "all the weird stuff going on in our minds." Some of their podcast topics include:
Recovering from Anorexia with Hope Virgo, the author of Stand Tall Little Girl
Medication: The Side Effects with Allison Raskin
Dealing with Dad's Suicide with Paul McGregor Founder of Men's Fashion Mag
Living with Dissociative Identity Disorder
The Struggle Bus
While this isn't a hardcore mental health and psychology podcast it's a great listen to remind you that everyone experiences life and you aren't alone. The show is co-hosted by Katharine Heller and Sally Tamarkin who answer questions on each episode from listeners. Topics include mental health, love, family, and work. Some topic examples they have covered include:
Don't Ride the Cyclone, Eat Fruit, and Dance (with tips on how to open up to people)
Sob Your Way to Your Therapist
Freudian Slip 'n Slide (with a discussion on what to do when your therapist goes away)
Learning to Learn
The Hilarious World Of Depression
The title might come through you, but this podcast is packed with great discussions that you can benefit from. The podcast is full of conversation with comedians who have dealt with depression. The podcast isn't meant as a form of therapy for you, but simply a way to get a few laughs and see that you are not alone in your struggle with depression. While there haven't been new episodes in 2019, there is a long list of recorded episodes you can check out. Some of their podcast titles include:
Scott Thompson Keeps Getting Back Up Again
Your Amazing Therapeutic Jukebox
How to Get Help
Ana Marie Cox is Not Really Edited Much at All
Happier
Author Gretchen Rubin is always looking for ways to make lives better, more productive, healthier, and happier. She wrote the books The Four Tendencies, The Happiness Project, and Better Than Before among others. She shares tips on adding happiness to your life and provides easy to follow tips and advice. Some of her podcast topics include:
Spend Time Individually with Family Members, an Ice Cube Hack, and Obligers' Relationships to Accountability and Possessions
Beware the "Endowment Effect" When Clearing Clutter and a Deep Dive into One-Word Themes
Put a Band-Aid On It, Consider "Me Time Tuesday," and How to Persuade a Reluctant Spouse to Do More Work
Design Your Own Happiness Project, The Challenge of Giving Gifts, and Using the 5-Second Rule
The Hidden Brain
Shankar Vedantam hosts this podcast from NPR. He uses science and medicine along with stories to help teach us about the patterns of our brains that we don't realize are there. These are the things that impact the way we act and the choices we make. Some of the topics that the podcast has covered include:
Close Enough: The Lure of Living Through Others
One Head, Two Brains: How the Brain's Hemispheres Shape The World We See
How Science Spreads: Smallpox, Stomach Ulcers, and 'The Vegetable Lamb of Tartary'
Loss and Renewal: Moving Forward After a Door Closes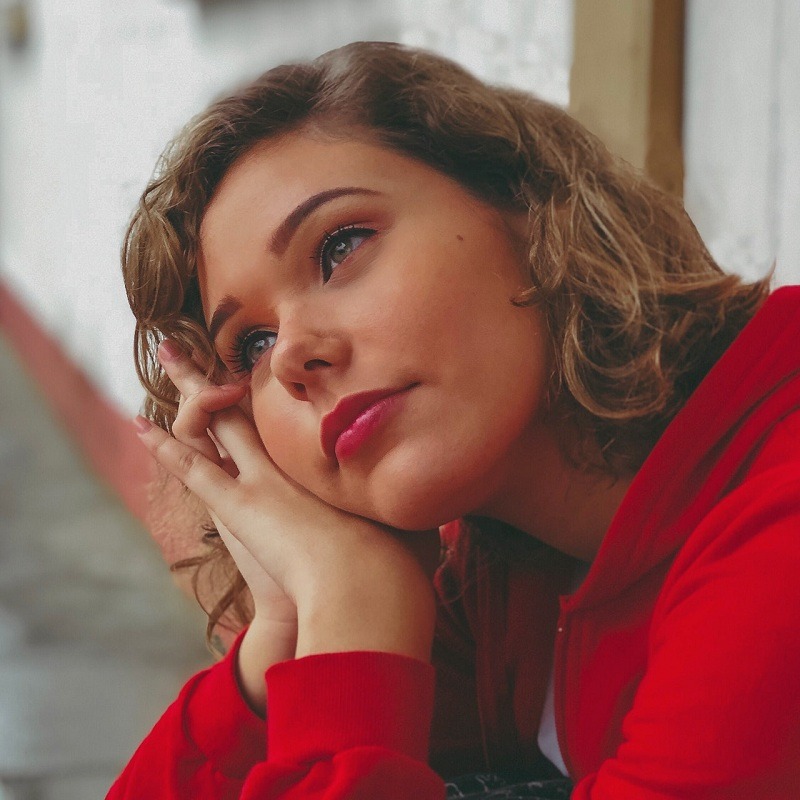 Source: pexels.com
The Mental Illness Happy Hour
Each episode of The Mental Illness Happy Hour dives into the conversation around mental health. It explores things such as addiction, trauma, and the impact of negative thinking. Each week there is a new episode featuring comedians, doctors, artists, and others. The podcast host is Paul Gilmartin, and some of his topics have included:
Trust Issues, Suicidal Ideation, Food & Self Care with Leo Flowers
Our Inner Critic with Cartoonist Lucy Bellwood
Dealing with Hopelessness with Psychiatrist Dr. Christine Moutier
How to Deal with Addicts with Dr. Cali Estes
Shrink Rap Radio
In this podcast host, Dr. David Van Nuys dives into in-depth interviews that cover a wide array of mental health topics including business psychology, personal growth, dreams, social issues, and psychotherapy. Some of the topics that have been covered include:
The Quest to Create Personally Transformative Apps with Entrepreneur Steve Curtis
Getting Out of Your Mind with Jungian Analyst Robert Bosnak
Stories of Trauma Recover with Dr. Matt Jaremko
Body Psychotherapy Today with Dr. Chris Walling
Podcasts Are Not A Substitute For Therapy
Remember, that while there is a lot of good information covered and tips shared in these podcasts, they are not the same as going to therapy. They are not meant to be replacements for therapy. Some are meant to educate around the topics of mental health. And, others are created to help people not feel alone in their struggles.
If you are struggling with your mental health, feeling down, or feel like something just isn't quite right, reach out for help. Look for a local therapist in your area, or check out options like BetterHelp, that offer online counseling, or therapy through text, chat, or email.
Mental health challenges are very treatable. But to get the help, you have to be willing to reach out. Feel free to use this list of podcasts as supplemental information, but don't use it as a substitute for going to therapy.
---
Previous Article
What Is A Therapist? Meaning, Mindset, And Expertise
---
Next Article
Irvin Yalom & Group Therapy: Perspectives And Principles
---
The information on this page is not intended to be a substitution for diagnosis, treatment, or informed professional advice. You should not take any action or avoid taking any action without consulting with a qualified mental health professional. For more information, please read our
terms of use.