Is Alcohol Counseling Really For Me?
Updated March 26, 2020
Reviewer Tanya Harell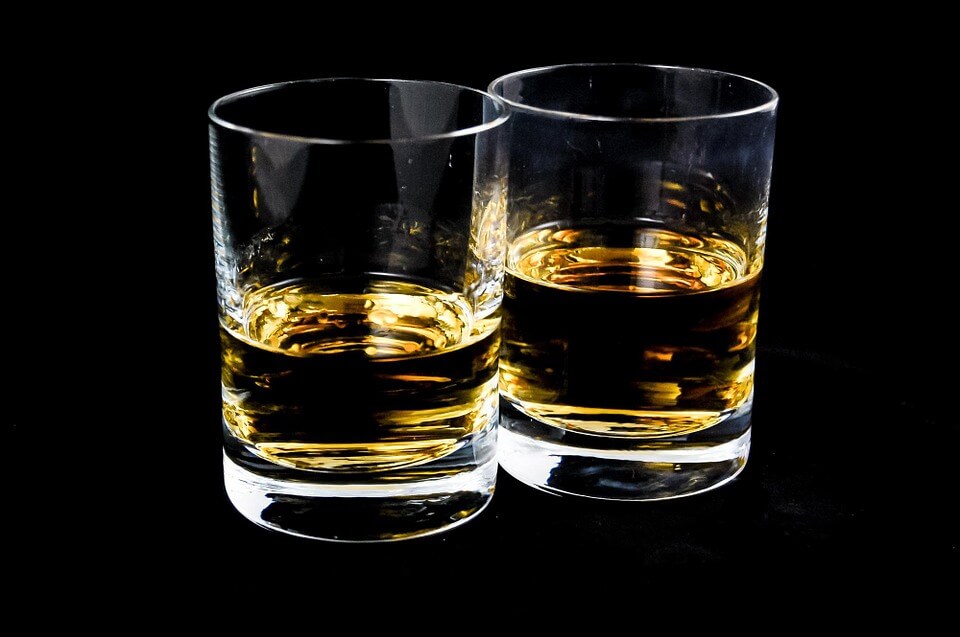 Source: pixabay.com
Alcohol counseling can seem extremely final. It sounds like you're an alcoholic and like you can't stop yourself from drinking. For some people, however, it's the only way that they can stop themselves from drinking. That's because alcoholism is a disease and it's one that sufferers struggle with every day. Even if you don't drink every day, the alcoholism is affecting you in some way. It's also negatively affecting the life that you currently live, whether you are single or in a relationship and whether you have children or not.
What Is Alcohol Counseling?
Alcohol counseling is a type of mental health therapy that assists someone with an alcohol addiction or dependencies to break the habit for good. Of course, therapy is going to be extremely difficult and breaking that habit will be even more so. Addictions are most definitely a disease and, left untreated; they can take over your entire life and destroy the good things that you do have going for you. That's why getting alcohol counseling is so important.
Am I An Alcoholic?
Deciding if you are an alcoholic and if you need alcohol counseling can be difficult. The definition of an alcoholic is quite simple, but for most people, recognizing and admitting that they are an alcoholic can be extremely difficult. If you have no control over how you use alcohol or if you require alcohol to cope with a normal day, a week or anything else, then you have an alcohol addiction or dependence. In short, it is alcoholism, and it's something that you should be seeking treatment and help for.
If alcohol has cost you relationships with your friends and family, then it's safe to say that you have an alcohol dependency of some kind as well. Drinking can be a neutral occurrence, but if you struggle to control yourself when you drink, or you feel like you can't keep yourself from drinking then it's a very big negative on your life, and it's something that you should look into treatment for. We'll take a look at the different types of treatment for alcohol and just what you'll need to do when you get started on the process.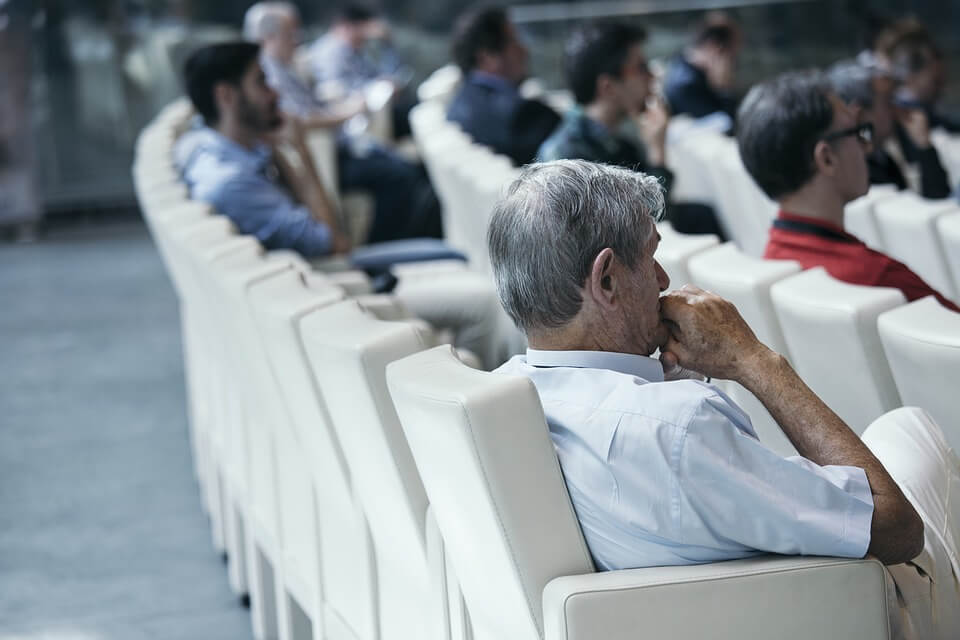 Source: pixabay.com
Types Of Alcohol Counseling
You can attend individual sessions to get started on alcohol counseling. These sessions take place with only you and the therapist that you choose. You'll discuss what alcohol has done to your life and you'll work out a plan to help you through quitting and getting your life back. You'll have to be very open and honest with your therapist, and it can be difficult to get through this process, but it's something you want to do. Individual therapy isn't your only option. However, it's just something that you may want to consider if you're uncertain about getting started.
Group therapy is another method of getting counseling for alcoholism that you need. Several programs are well known, including Alcoholics Anonymous, but that's not the only program out there. These methods of therapy revolve around the idea that being with other people who have the same type of problem as you will help you overcome your disorder. The idea is that if you're struggling someone else in the group has been there and can help you through. If someone else is struggling, you've been there and can help them through. Each of you understands what the other is going through and each of you creates a support system to get help.
The Process Of Quitting
If you are thinking about quitting, then it's important to get help before you decide to do it alone. Even if you have the strong desire to do it, quitting drinking is extremely difficult, especially if you are an alcoholic. The process of withdrawal is extreme, and for those who try to quit without medical intervention, it can even be dangerous. Talking with your doctor is the best way to start the process and will allow you to start off on a more successful path. After all, if quitting is too hard it could prompt you to return to drinking.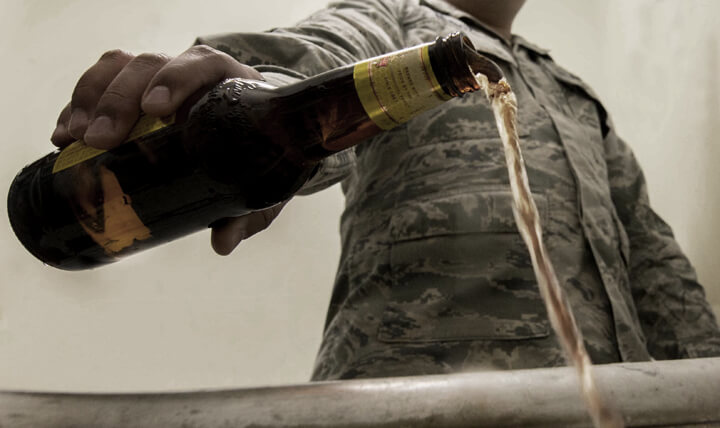 Source: health.mil
The detoxification process is the first part of quitting and this is the part that you may have heard the most about. It can be difficult, and for some, it even requires medication or inpatient treatment. For approximately one week you may experience shaking, hallucinations, convulsions or confusion as you attempt to detox from the alcohol. The physical symptoms can be treated with medication, however, and this is why it's best to talk with a doctor before you try it on your own. They can get you the medication and the supervision that you need.
Starting a process of therapy is the next step and will generally include a behavior modification process as well. Behavior modification allows you to learn new skills and coping mechanisms that can help you throughout your life. Because alcohol tends to start as a social activity or to become a mechanism for dealing with problems, it's important to learn new ways to do each of these things so you can still enjoy yourself and overcome obstacles without returning to drinking. Unfortunately, this can be one of the most difficult parts of the process once you manage to quit.
Medication can make it a little easier to get through the process of fully quitting. It can help you to associate negative feelings with alcohol, or it can help you reduce the cravings that you might have, even after you've gone through the detoxification process. Getting prescription medication to help you with the process can be a great way to minimize the side effects and make it easier for you to quit. It's important not to replace the alcohol dependence with drug dependence, however, and eventually, you will need to learn to resist alcohol without the medication.
In the long run, the goal is to stop drinking entirely. While some people can drink socially and never have an alcohol problem, someone who has had an alcohol problem will likely have it their entire lives. That means you can stop yourself from drinking and break the addiction, but it's always there, under the surface. If you ever choose to drink again, it could result in that addiction coming right back again. Unfortunately, getting addicted again is much easier than quitting ever was, and that's why so many people struggle with relapses again and again.
Why You Should Quit
With all the difficulty that's involved in quitting you may be wondering why you would even want to bother. Well, other than the potential damage to personal and professional relationships, including loss of friends, family and even jobs, there are plenty of health reasons to stop drinking. Drinking can cause damage to just about any part of your body, not even because it can lead to fighting, car accidents and a whole lot more, which can cause even more injury. It's also a 'downer' which means that it can make you feel more depressed.
Heart disease, different types of cancer, cirrhosis, gastritis, dementia, erectile dysfunction and other neurological disorders all occur with a higher frequency in those with alcohol addiction. Mood disorders and psychological disorders like anxiety and depression are also higher in those who struggle with alcohol addiction. By getting treatment right away and quitting drinking, you'll be helping yourself get healthier. The longer you go without drinking, the lower that increased risk gets. That means if you stop drinking you could lower your risk of developing many of these different disorders, but it all starts with getting the help you need.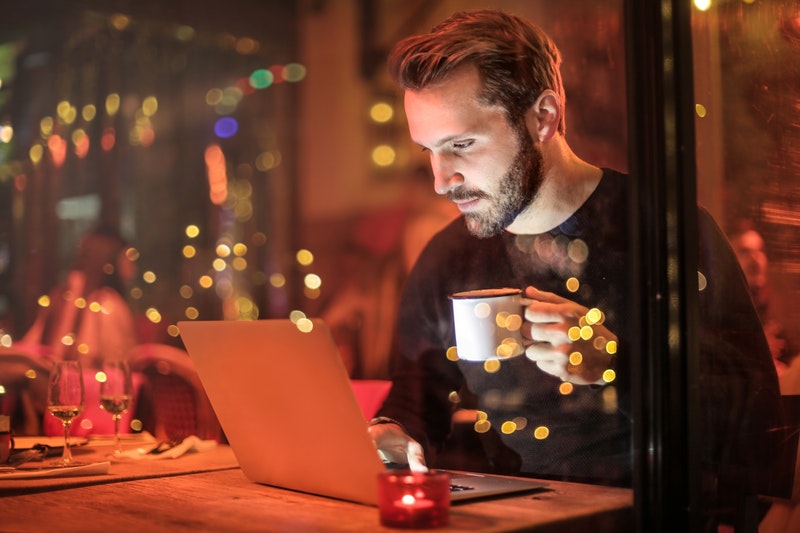 Source: pexels.com
Getting Online Treatment
If you're looking for alcohol counseling, there are plenty of places that you can go, but one of the newest options that you can try is online therapy. Online therapy lets you reach out to a therapist without ever having to leave your home if you don't want to. Instead, you can just log on to the website when your session is about to start and get comfortable. No more sitting on an uncomfortable couch or even having to drive to the office for your session. Instead, you'll be able just to stay right where you are and use your computer, tablet or even your TV to hold your session.
BetterHelp is one of the places that you can go to get the help you need online. It's a completely online service with therapists located throughout the country. More than that, it offers you access to plenty of information about different mental health topics. That means you can get everything you need all in one place and you can find out more about how to treat your condition. Talking with a therapist is the best way to go, and with BetterHelp you'll be getting the best therapy you can and a completely online service. There's no reason that you shouldn't give it a try.
---
Previous Article
Is A Substance Abuse Counselor Right For Me?
---
Next Article
Do I Really Need Divorce Counseling?
---
The information on this page is not intended to be a substitution for diagnosis, treatment, or informed professional advice. You should not take any action or avoid taking any action without consulting with a qualified mental health professional. For more information, please read our
terms of use.