Content/Trigger Warning: Please be advised, the below article might mention trauma-related topics handled with a therapist or psychologist that include sexual assault & violence which could potentially be triggering.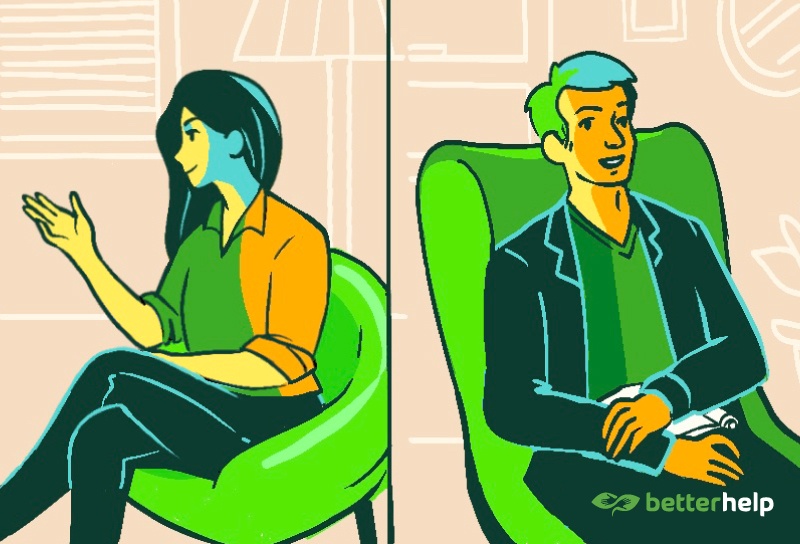 Want to Understand The Difference Between A Counselor vs Therapist?
When it comes to getting help for the problems in our lives and improving them, there are licensed mental health professionals (therapist, psychologist, psychiatrist, etc.) who can help with therapy. If you want to find a therapist or are seeking help from an online therapist, knowing mental health care titles can be imperative to your success. This article should help you clarify the difference between a therapist meaning, a psychologist, a director of psychology, and other behavioral health providers.
Different Types
Get A Licensed Professional For Your Needs
Different mental health professionals have different licensures and different degrees. Some types of counselors only require a Bachelor's degree, while other counselors require much more education. Finding the right licensed professional therapist to help you begin your therapeutic process is no easy task. But once you find a licensed mental health professional who is a good fit for you and whom with you have a good rapport, you'll be on the path towards healing and feeling stronger. Licensed mental health professionals can offer individualized, effective treatment and therapy plans to meet your needs.
There are many different disciplines of therapies. Including, but not limited to: a guidance counselor, educational therapist, art therapist, occupational therapist, physical therapist, music therapist, dance therapist, aromatherapist, hypnotherapist, rehabilitation counselor, substance abuse counselor, career counselor, and more.
Understanding the difference between a psychiatrist vs therapist is a research task in and of itself. The good news is that there are mental health care professionals dedicated to providing good therapy and realistic solutions to dealing with life's daily problems, and likely a counselor in your town. Most mental health care providers provide a free consultation to discuss your thoughts and feelings so you can find a therapist that works well for you. A good first step to to be sure the person you're going to consult with is a licensed mental health counselor (LMHC), which you can find out by talking to their receptionist or other medical professionals.

You have the right to see a mental health provider or mental health counselor who suits your needs. Many people feel overwhelmed when it comes to the topic of dealing with their mental health issues, which is completely understandable. Finding the right therapist, taking time out of the workday to drive to an appointment, sitting in a waiting room full of strangers - are all reasons people feel overwhelmed when thinking about seeking mental health care. This is where online therapy comes in (discussed in more detail later). Common issues addressed by a therapist or psychologist include:
Binge eating disorders
Depression treatment
Stress management
Substance Use Disorder
Participating in professional therapy (with a licensed counselor) will help you to mitigate the pains associated with the issues above, and other problems including depression, anxiety, stress, PTSD, self-esteem, and anger. Finding the right therapist is critical to beginning to learn techniques to manage your thoughts and feelings to change your life. They can provide you with resources, tips, and advice to help your day-to-day challenges.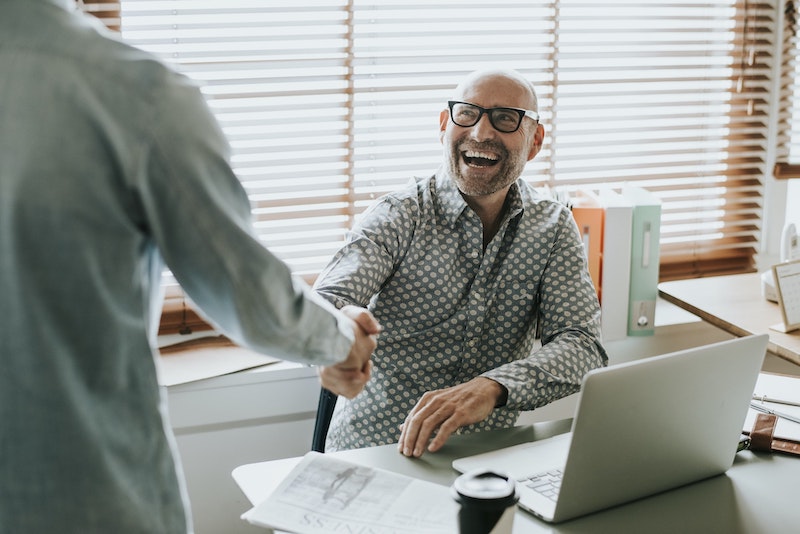 A good psychologist, licensed professional counselor, or other licensed mental health professional will explain the therapeutic process step-by-step along with their preferred method of therapy. When you begin to search for therapists through organizations, take note of what preferred methods your chosen provider subscribes to. Verify that your health provider is licensed to practice by visiting your state licensing board online. You can learn more about your chosen mental health care provider by paying attention to their online presence in the form of websites and social reviews when you go online to find a therapist.
Cognitive Behavioral
Many psychologists and therapists in the United States are professionally trained to practice Cognitive Behavioral Therapy, also known as CBT. This is a form of behavior therapy that teaches you the skills to catch negative thought patterns and reframe them to more positive thoughts, which leads to positive behaviors and yielding positive benefits. Talk therapy sessions for CBT can occur in a variety of settings, including counseling centers, a mental health facility, hospitals, or private practices/a therapist office. Behavioral therapy can be life-changing in that it gives people the strengths to overcome their fears and make positive changes in their life.

Regardless of the location of your sessions, a good psychotherapist will create an environment where you can feel safe enough to begin resolving your issues and struggles. Participating in the CBT approach can help people feel more empowered when dealing with mental health conditions or issues like anger management, anxiety, trauma (such as PTSD or sexual assault), and other issues. Below are a few things cognitive behavioral therapy can do for you.
Depression and anxiety often occur at the same time. Anxiety disorder brings worry and irrational thoughts. Anxiety disorder tends to feed into itself, making these habits hard to break. A good therapist will help increase your self-awareness of your own thoughts, helping you get to the bottom of your fear and leading to increased resilience. Depression deals with negative thoughts, many of which will make you feel worse. It tends to be a tough cycle because your depression can make you more upset by throwing you out of your routine. Cognitive-behavioral counseling deals with depression, anxiety, or both. Here's how.
You discard or dismiss the bad thoughts associated with anxiety, phobias, and depression.
Cognitive-behavioral therapy helps the side effects of anxiety and depression as well, such as insomnia and going out of routine.
By practicing it regularly, CBT becomes your mindset. Depression, anxiety, and other mental health problems don't stand a chance.
You may want to find a counselor who is experienced in CBT or another type of therapy. You will learn more about the difference between a psychologist as we delve deeper into these two professions in this article.
Psychologists
Psychologists have a degree in psychology, and often have completed advanced studies in the same field, including doctorate or Ph.D. study levels. They may also research topics that interest them, along with their colleagues or as faculty for higher education facilities. Their job is to diagnose patients and clients and determine treatments based on their observations.

One of the founding fathers of psychology is Carl Rogers. He is known for changing therapy from being focused on the therapist as the expert to understanding the personality of the client and human relationships. Psychologists have a strong role in providing support and guidance and can help patients make decisions, understand what they're going through, and clarify their feelings to determine the next steps better. They often work as part of a team when it comes to tackling a patient's problems, commonly with a psychiatrist. While they can't prescribe medication, the psychiatrist can, so these professions complement each other well in treatment.
A counselor can encompass any number of different professions including social work. The term therapist has often been used to encompass social workers and a variety of counselors. When you find a counselor, you may learn that they hold a degree in various fields including an MD, Ph.D., or master's.

There are many kinds of therapists and mental health experts out there with a variety of credentials and expertises. Some provide therapy with adults, while others work with young people. Children can benefit from therapy, and so can grownups. Therapy with adults is talked about more than pediatric counseling. However, both are valuable and both are available, so you can find a counselor who is right for the age group of you, your child, or another loved one.

While they may also provide guidance and support, a therapist's function is different based on their area of expertise and their level of qualifications. Let's look at different types of therapists in more detail.
Therapist Different Types
We should mention that there are many types of therapists and licensed professional counselors, all of which cover different aspects of mental health distress. To find the right counselor, learn more about what methods are a good fit for your situation.

Don't be afraid to ask specific questions while you're in the process of finding the right counselor. Ask your prospective therapist about their history of helping people overcome issues that you're struggling with. Inquire about their preferred treatment methods. You may learn that you perform better as a member of a therapy group vs. participating in one-on-one talk therapy sessions with a therapist. A good therapist tells the difference between the two and can recommend which one would be better to treat your mental health concerns. They may also be able to provide a referral or recommendations to another therapist with a speciality applicable to your situation.

Below are a few examples of therapists that practice in the United States based on the types of therapy they provide.
The Family
Family therapy or family counseling covers adults, couples, and families. Family therapy involves a counselor helping a family, or a group of people like a family, deal with the many issues they may have. Family therapists provide social work-related services, couple therapy, and couples counseling in family counseling centers. Examples of what family therapy covers include:
People feel overwhelmed at times when dealing with a mentally ill family member. The counselor may help the family member with mental illness learn how to control themselves better, or they may help the other family members with managing a mental illness.
Teaching adults, couples, and families ways and approaches to use so they can better manage conflict. Families are going to fight quite a lot, and a family therapist may be able to help fighting families manage their conflicts without resorting to domestic violence or other unhealthy coping mechanisms. If you'd like to strengthen your family relationships, you might want to find a therapist who has experience in this area.
If you are facing or witnessing abuse of any kind, the National Domestic Violence Hotline is available. Call 1-800-799-SAFE (7233) or Text "START" to 88788. You can also use the online chat.
Family therapists may include social workers too. You may have an idea what a social worker is, but there are many misconceptions about them. Social workers tend to look at their families and see if any problems need to be managed. Licensed clinical social workers don't have to be someone who takes the kids away, despite what the social worker's reputation tends to be. A social worker can be someone who helps the family grow stronger. Many social workers are mental health professionals who are licensed therapists.
Overall, family therapists are great for adults, couples, and families by providing new ways to implement acceptance and commitment therapy strategies into everyday life.
Marriage
Licensed marriage and family therapists (LMFTs), commonly known as a marriage counselor, help couples deal with their relationship problems and provide marriage counseling services to resolve the issues. LMFTs (who are licensed mental health professionals) offer a wide variety of services to complement their marriage counseling efforts as they practice psychotherapy.

LMFTs focus on providing talk therapy and commitment therapy in conjunction with the following:
Mental health. A marriage family counselor may help a couple in a partnership handle one member's bipolar disorder, or if they both have bipolar disorder, the counselor can help each other manage it together.
Another thing a marriage family counselor may do is help solve communication problems. Often, relationships break apart not because of any malicious issue, but because both parties don't know how to communicate properly. When you misconstrue words, it can end up causing fights and other drama. A marriage family counselor helps the two parties with that and with any other problems they may face.
Finances may be covered by the counselor. This can be the king of relationship problems, with many couples breaking apart their marriage due to financial dishonesty or spending too much. While a marriage family counselor isn't an accountant, they can help people be more financially honest, by teaching them how to save money, how to communicate spending, and dealing with any mental health issues that could cause excessive spending.
A marriage family counselor can help with other problems, like infidelity, as well. Give couple's counseling or couples therapy a try today.
You may feel like your relationship is too toxic to even bother with hiring a marriage family counselor, but you'll be surprised. Relationships that are not just on the rocks but falling off the edge have seen amazing recoveries in the past thanks to finding the right clinical social work counselor or marriage family counselor. You're likely to get a sense for their impact within your first couple of sessions.
Substance
Find a counselor that specializes in substance use to help you if you find yourself addicted to drugs or alcohol. A substance use counselor is a licensed mental health professional who helps those addicted to substances that are ruining one's life. Many people believe there is shame in seeking a substance use counselor, but that's just not true.

Admitting you have a problem is the first step towards solving it. Many people go to a substance use counselor so they can figure out how to start recovery without a relapse. Substance use can lead to many problems, such as ruining a family, eating disorders that can lead to dangerous weight loss and even death, depression, anxiety, and other mental problems. If you or a loved one is battling with substance use, talk to a counselor today. Their health services can help you.

Some people who have an addiction can manage that addiction through outpatient therapy, but those who have life-threatening drug or alcohol problems may benefit from checking into treatment centers with constant access to a counselor.

Navigating treatment centers in the United States can be daunting, but they have therapists who are designed to guide you out of drugs and alcohol in the most comfortable way. Treatment centers allow the patient to detox from drugs or alcohol in the safest way possible. Often, detoxing is dangerous. This is why it is critical to find the right counselor that understands your unique situation. Also, treatment centers teach you ways to avoid alcohol and drugs and help you to identify any triggers you may have concerning them. If you're curious about getting rehab services, talk to a substance use counselor near you.
Grief
One of the many mental health services a counselor can offer is dealing with grief and loss. A counselor of this caliber can help you cope with losing your friends and family, be it an untimely death or a family member with a long battle with cancer or another fatal illness. You can learn more about the grieving process, including the realization that it's not so black and white, and you can learn not to "get over" the loss of your friend or family member, but learn how to continue without them. Find a therapist who is a licensed mental health professional with a speciality in dealing with grief and loss if you feel stuck or unable to move on in your grieving process.
Child/Adolescent
A child and adolescent counselor is a licensed mental health professional who does just what their title says. A counselor with this specialty helps children, adolescents, and their families cope with the many family problems and family conflicts one may face in the early years. For children, they may have behavioral issues such as borderline personality, learning disabilities, family problems, and dealing with schools and grades. For adolescents, there are many problems as well: feeling anxious over growing pains, feeling anxious about what comes after high school, getting a job, managing relationships, and so much more. A counselor can help with all of these.

Children, adolescents, and adults need a good talking to if they want to solve their behavioral health-related problems. A counselor is skilled at helping people and can counsel young children to elderly adults. For many parents, empathizing with children, adolescents, or even a young adult is a challenge, and a counselor in this category knows how to do it.
Divorce
Another counselor one may talk to is a divorce therapist. Sometimes a marriage counselor or a family counselor isn't enough, and the couple has decided to divorce. Licensed mental health professionals who special in divorce therapy can give divorcing couples therapy and they are skilled at helping people navigate the rocky waters of divorce.
They may use the collaborative process. The collaborative process is a divorce method that involves working with a counselor or other pro to come up with an agreement. Settling things in court is expensive and emotionally exhausting. The collaborative process is designed to help everyone reach an amicable agreement. If you can control your dislike for your spouse, the collaborative process with a counselor may be worth trying.
A divorce counselor can help you work out any trauma you may have had, such as intimate partner violence.
Group
Group therapy involves licensed mental health professionals helping people in a large group with others who have similar problems. You may find therapists through your insurance plan who provide group therapy. Group therapy can help participants feel free to discuss their issues and solutions for treatment with like-minded individuals.
Behavioral health problems. Group therapy may teach others how to manage how they talk to others, how they control their emotions, and all other aspects of behavioral health.
Relationship issues. You can feel free to vent to others about any relationship issues you may have. Then, the other parties may talk about theirs. Venting feels nice, and after you let it all out, you can help one another come up with solutions to any relationship issues you may have.
When you work with adults who are on the same page, you can come up with creative solutions.
The Social Work Therapist
A clinical social work counselor, or social worker, is commonly associated with families, but they also work with groups of people and the community at large. A clinical social work counselor can help everyone with their well-being and how they perform. Social work therapists are skilled at what they do. Clinical social work therapists provide services for many different populations. They are licensed mental health professionals often work in the community with families.

Everyone has a different social role or job, and a clinical social work counselor can help you enhance your life by quite a bit. Clinical social work therapists help patients cope with issues of depression, addiction, and provide coping skills for managing depressive disorders like post-traumatic stress. A social work counselor can work in a clinic, nonprofit, or private practice.
Related Issues
Injury
A brain injury can make it harder to function in your daily life, but with just one phone call to the right professional counselor, you can begin to see positive results. Sometimes, a brain injury can be reversed, but you need to talk to the right therapist and begin building a strong therapeutic alliance to create positive change in your life.

Contact your health insurance plan provider to find the right counselor in your price range who can help you deal with recovering from brain injury-related issues. Health insurance providers like Blue Cross offer mental health services as a part of their behavioral health plans. You may also seek advice from your primary care physician on a therapist in your network or one that can help with injuries like these.
Testing
You can request psychological testing from any of these behavioral health professionals. If you suspect you have a mental health condition or a body condition, psychological testing can help. Often, there are criteria you must follow to request psychological testing. Sometimes, you may end up with a dual diagnosis, where mental health conditions overlap. A licensed counselor can help you choose the right method of therapy for managing a dual diagnosis.
Forensics
Forensic psychologists use psychology in conjunction with law enforcement proceedings and court cases. This is a field where psychologists apply psychology to the law, and the many court cases that can happen across the United States or the entire world. If you're interested in law, forensic psychology may be the solution for you.
Care
This is a field that involves figuring out how to lower the cost of healthcare (that is for-profit) while being able to provide the same quality services. Lately, the cost of healthcare in the US has been a discussion many have had and managed care is designed to fight back against costs that seem like they are too much. This may be a job that is worth pursuing if you're curious about how you can help the less fortunate in the world. Many people could grow if they just had the proper healthcare, but for many, that isn't feasible.
Psychotherapy
This is a form of therapy that is much longer than regular counseling or therapy. Psychotherapy counseling is for those who have bigger problems that require time. Often, counselors who practice psychotherapy will work with their clients to make sure they are getting the right amount of care.
Comparisons
The most significant difference between a counselor and a psychologist has to be the fact that a psychologist is a trained social scientist. Individuals who go on to study graduate-level psychology could pursue a PsyD or a Ph.D. In these programs, one can choose to focus on research, practice, or a combination of the two. While either can practice therapy, both a counselor and psychologist must still spend years under the supervision of other licensed practitioners before being granted a license to open their private practice.

An individual who has a PsyD doesn't do as much research training as a person who is in a psychology Ph.D. program. Someone who is studying in a Ph.D. program in psychology will have training in both research and practice. People with both PsyDs and PhDs are qualified to become licensed psychologists.
Therapists also undergo training and need to meet strict requirements to obtain their licenses. A counselor is someone who can counsel, advise and help you with feelings and decisions within a structured support network. As discussed above, therapists might include marriage or relationship counselors or those who work with social care to help people with disabilities adjust. You can also find specialists who work with certain methods like drama therapists or speech therapists under this banner.

A psychologist may also be involved with the APA, or American Psychological Association. This is one of the largest groups of psychologists in the United States. The APA has over 100,000 members and offers a find a therapist featured on their website.

Hopefully, these articles help to clarify the difference between the two titles. There are so many initials and letters out there that it's often hard to know the difference between one type of counselor vs. another. When searching for the right professional for you, research is important; that way you know your therapist, psychologist, psychiatrist or counselor has the right tools to help you. All of these qualified professionals have clinical experience and are there to serve as a listening ear and provide you with the tools to help treat mental health concerns, emotional problems, and emotional health concerns. A mental health service like BetterHelp gives you a range of professionals to choose from, all from the comfort and privacy of your own home.
Can Psychologists Prescribe Medication?
Neither psychologists nor therapists prescribe medications; however, in certain states, they have the rights to do this. Since psychiatrists can prescribe medication, both psychologists and therapists usually work alongside them in situations where treatment plans require both talk therapy and medication. Both are likely more than willing to provide referrals to the other as well.

Except for the rare instances in which psychiatrists provide psychotherapy, visits with a psychiatrist are usually only 15-minute medication checks. During this short time, the psychologist or counselor can explain the client's symptoms succinctly, and in more clinical terms than the client can. This allows the client to get the most out of that brief visit and also feel heard and seen while still maintaining privacy for the challenges they may be facing.
Cost
Cost is a critical factor to consider when seeking therapy. A psychologist's fee may be as high as that of an M.D. psychiatrist, depending on the state, like Wantagh, New York. Therapists may charge a wide range of fees. Some therapists are affordable for anyone, while others may charge exorbitant fees. The therapists at BetterHelp charge fees that are about the same as typical co-pays through your insurance company, such as Blue Cross, Blue Shield.
You have a lot to consider as you make your selection of the type of professional you want to see. Your insurance may limit these choices, but otherwise, it's up to you to decide. The first thing you need to do is to think about the issues you want to address. Then, seek out both psychologists and therapists in your area who specialize in these issues. Make sure to consider the cost of treatment, whether you'd like to meet in an office or online, as well as reviews from other clients, before pursuing the initial consultation.

This can take a lot of research and time if you plan to see someone in your local community. The information you need to compile to choose between all your options might be scattered across the internet. However, if you decide to talk to a counselor on BetterHelp.com, each of these professionals has a profile that lists facts about their education (Master's Degree or Doctorate Degree), experience, interests, and speciality areas.
Counselors on BetterHelp are licensed, trained, and accredited psychologists (Ph.D./PsyD), marriage and family therapists (MFTs), clinical social workers (LCSW/LMSW), or licensed professional counselors (LPCs). All of them have a Masters's Degree or a Doctorate Degree in their field. They also all possess at least three years and 2,000 hours of hands-on experience. BetterHelp online therapists come from a wide array of different backgrounds, life experiences, beliefs, and cultures. Read below for some reviews of BetterHelp online therapy counselors, from people experiencing different issues and life challenges.
Reviews
"Dr. Kogan amazingly knows how to respond to my concerns in a level of detail that I'm looking for without setting off any of my triggers. She has never, not once, made me more angry or upset about something than I already was initially. Many things irritate me, so this is not a feat to be taken lightly. I feel like I have more insight from a few months of working with her compared to my aggregate progress from years of working with various other therapists."

"Dr. Barriteau is extremely warm and easy to talk to as well as extremely professional. It seems to be that you get one or the other with many counselors: they're either very professional but closed off or impersonal, or they're very sympathetic and familiar but as a result seem unprofessional. I'm impressed by her ability to navigate that narrow middle ground where she can be both easy to talk to and also trustworthy and helpful. I am comfortable sharing my concerns with her and feel supported and understood. She is an excellent counselor."

Psychology Conclusion
Whether you choose online or local counseling in cities near you, the most important thing you need to do is get the care you deserve. Do it while you're motivated. Make a decision and get ready to change your life for the better; try taking the first step today. You're the author to your own life story. Potential therapists are out there and are the qualified professionals that can help you achieve a healthier and happier life.
FAQs
What do therapists do?
Therapists specialize in helping their clients improve emotional and cognitive skills, manage symptoms of mental disorders, and cope with challenges in their everyday lives. A counselor — also called a mental health professional — can lead you towards positive change in your life. Most therapists practice a plethora of therapy types and can help you find which one will help you accomplish your specific goals. They can also serve as life coaches, helping you understand how to navigate your emotional and cognitive skills to improve your life and treat mental health concerns you may have.
What is the difference between a therapist and a psychologist?
Both therapists and psychologists have at least a master's degree. A psychologist might do research in an academic setting and a counselor is a more general term for trained and licensed professionals who offer treatment and rehabilitation for various mental health needs.
Below are some additional commonly asked questions on this topic:

What are the 4 kinds of the counselors?
What are the 3 types of therapy?
Is the counselor a doctor?
What is a counselor supposed to do?
How do I know if I need therapy?
How long does it take to become a counselor?
How can I be a therapist?
What kind of therapy is used for depression?
What is an emotional counselor called?