There are many benefits to seeking family counseling. Yet, there are just as many obstacles that prevent families from seeking it. Individuals and families often do not realize the barriers preventing them from seeking counseling. These can be the same ones that affect the ability of the family to adapt to change, communicate, avoid a crisis, or cope with a tragic event. In this article, you will learn why family counseling can be a valuable asset and how you can find the right counselor.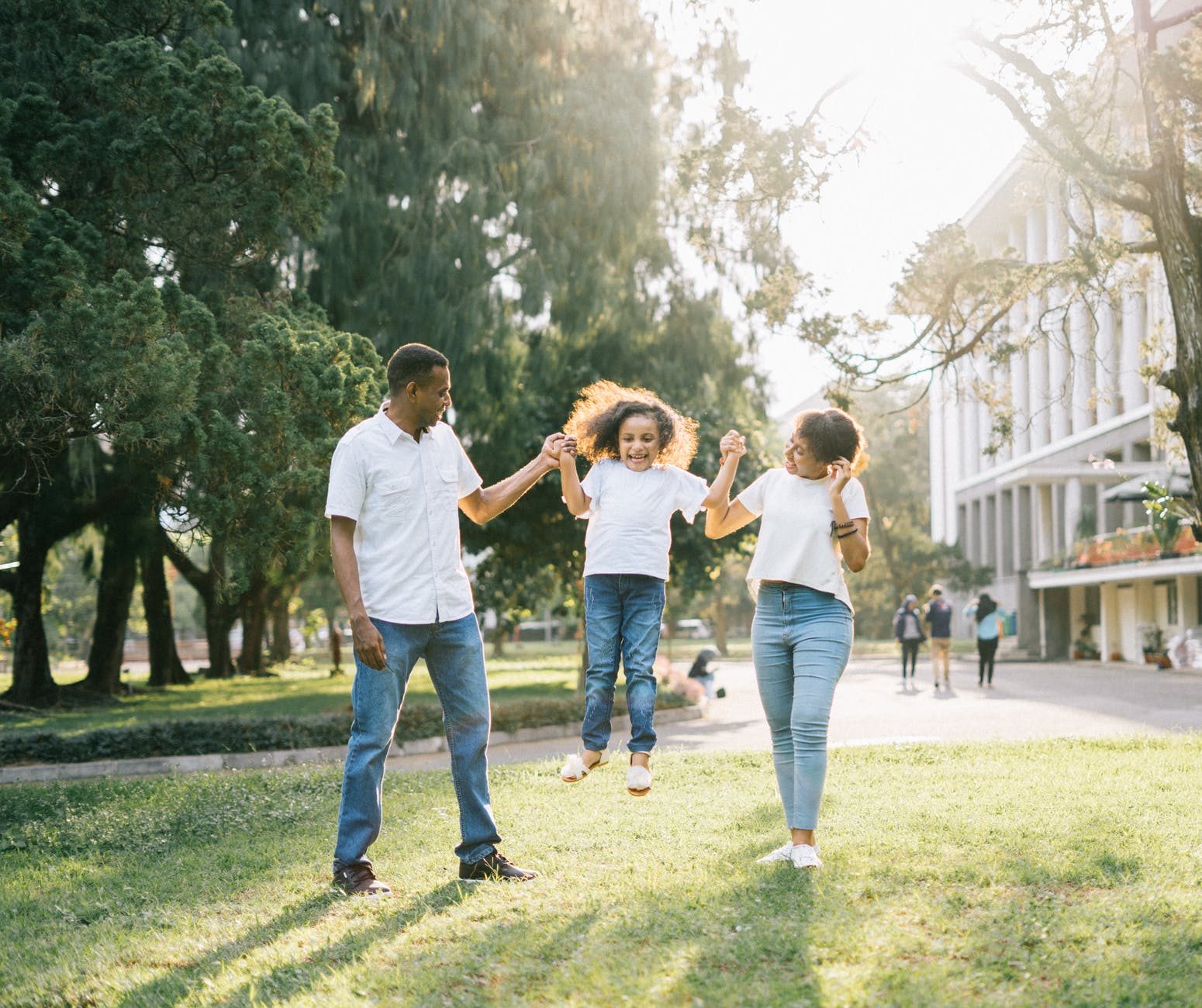 Wondering If Your Family Could Benefit From Counseling?
Reasons for Seeking Family Counseling
When families seek counseling, it is often because they have come to an impasse in their ability not only to resolve problems but also to recognize the origins and triggers of issues. Conflict arises in all families. Many families are not equipped to deal with these conflicts, and issues that are left unresolved can lead to a crisis. When a family reaches a crisis state, one or more family members may seek drastic measures to alleviate pain or stress. [5]
During times of crisis, individuals and families often find themselves in a fight-flight situation. Many individuals feel that fighting is the same as fighting for. When someone is fighting for their family, that means they are actively looking for ways to resolve issues and are working at mediating issues between other family members. The alternative to fighting for the family unit is to take flight and abandon the family unit. [7]
Ways that adults escape include the following:
working extra hours
spending extra time at the gym
developing new hobbies or interests or spending more time on old ones
going out after work
using substances to excess
cheating
filing for a separation and/or divorce
Ways that teens escape are as follows:
playing video games
being with friends and engaging in social activities
spending time on the phone and social media
participating in school activities or sports
sleeping
using drugs
running away
When a family member reaches a crisis, they may feel the need for a permanent escape and might contemplate suicide. It is critical that families seek help before any member arrives at this point.
If you or a loved one are experiencing suicidal thoughts, reach out for help immediately. The National Suicide Prevention Lifeline can be reached at 1-800-273-8255, and is available 24/7.
If life just feels too overwhelming right now, you are not alone. By reaching out to an in-person or online therapist who is experienced in helping people with personal and family crises, you can be saving your life or the life of someone close to you. All families experience conflict, but with family therapy, members can learn how to address issues productively.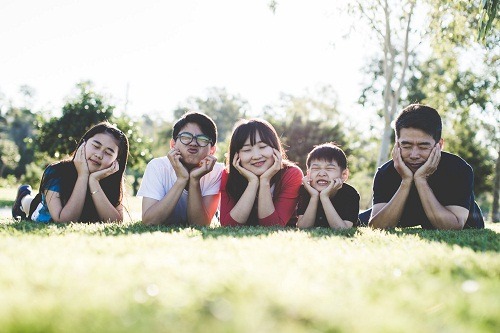 Proactive vs. Reactive Family Counseling
The first step to productive counseling is realizing that there is nothing wrong with needing help. [14] People should not place themselves in emotional or physical danger for fear of other family members or the neighbors talking. Counseling should not be kept a secret because it is embarrassing. It should be kept confidential because it is private information that shouldn't be shared with anyone without your permission.
Family members who have reached a state of crisis may also be in a state of shock. Although ideally members would seek counseling before reaching a state of crisis, this is often not the case. [1] Sometimes families have lived in a state of dysfunction for so long that they do not know anything else, and it takes being shaken up by a tragic event to consider seeking help. Challenges such as infidelity, substance use disorder, divorce, or death may cause families to seek help.
Counseling should be proactive, not reactive. Good family counseling offers opportunities for intervention before such tragic events occur.
Benefits of Family Counseling
When a family is in crisis, counseling provides a safe environment where members can feel free to express feelings, ask questions, and generate ideas. There may also be times when families just need a quiet, neutral zone where there are no reminders of conflict [4]. Once a family commits to working with a counselor, they can begin exploring strategies for improving communication and building or rebuilding healthy relationships [5]. In counseling, families can learn the following:
how to develop listening skills
how to avoid connotative language
how to avoid triggers
how to think before reacting
how to respect boundaries
how to develop conversation skills
how to develop communication skills
how to express empathy
how to have unconditional positive regard for other family members
how to clearly define a role and identify within the family and as an individual
how to help and not hurt loved ones
how to distinguish anger from hate
how to dislike actions and still love the actor
how to use "I" versus "you" statements while still communicating needs and desires
how parents can demonstrate respect toward children and recognize children's need for space and individuality without giving up a position of authority
how body language speaks louder than words
how to ask for help
how to receive help
The above list is not exhaustive. There are many benefits to family counseling that are unique to each family unit and its situation.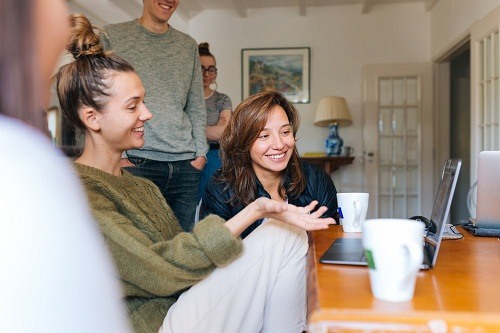 Wondering If Your Family Could Benefit From Counseling?
Life-changing events can change a family dynamic. This is when families can benefit from counseling. Seeking face-to-face or online counseling to help everyone with the adjustment period is helpful and could mean the difference between positive versus negative outcomes.
If gathering the family together to travel to a therapist's office is a hindrance to seeking the help your family needs, consider online therapy. You can meet with a therapist from the comfort of your own home and at a time that works best for your family. Evidence has shown that telehealth (online therapy) removes the barrier to accessing therapy, particularly to those families who live in rural areas. It was also found that family therapy delivered online is effective. Families reported that overall they were highly satisfied with the therapy and with the privacy that goes along with it.
Consider Family Therapy with BetterHelp
Families do not need to wait for a crisis or for a major event to seek help. They can access BetterHelp's online counseling services where skilled family counselors, trained to meet the needs of the family and the individuals within it, can guide families to better communication and relationships. BetterHelp offers flexible counseling options, such as email, chat, and video conferencing as well as flexible fees and payment methods. Below are some reviews of BetterHelp counselors from people experiencing a range of family challenges.
Counselor Reviews
"I came on to BetterHelp because I felt like I was a breaking point with my mental health and was having issues with my family that was going in no direction towards a solution. I met Kelli and with a few days of exploding and venting I felt so much better . I felt even better after a couple of weeks of discussing the different issues at home and she helped me look at things in different perspectives . I'm learning to relax and not waste my energies on pointless issues and issues that I don't have control over."

"After counseling with Dr Cothern for 4 weeks I have seen a huge difference in myself and my relationships with my family, she has helped me to see that what I am doing is good for me and that I shouldn't beat myself up when I do it say something that might be seen as being too forceful when really its not."

Conclusion
When you reach out for help, you and your family members can start tackling problems head-on with productive methods. Family counseling can make a significant difference in the health and happiness of all members. Take the first step today.
References
Basinger, E. (2014). Communication for Families in Crisis: Theories, Research, Strategies , by Dickson, F. C., & Webb, L. M. (Eds.). Health Communication, 29(3), 321-322.
Bouchard, G. (2014). How Do Parents React When Their Children Leave Home? An Integrative Review. Journal of Adult Development, 21(2), 69-79.
Castro, S. de, & Guterman, J. T. (2008). Solution-Focused Therapy for Families Coping with Suicide. Journal of Marital and Family Therapy; Hoboken, 34(1), 93-106.
Crittenden, P. M., & Dallos, R. (2009). All in the Family: Integrating Attachment and Family Systems Theories. Clinical Child Psychology and Psychiatry, 14(3), 389-409.
Cummings, E. M., & Schatz, J. N. (2012). Family Conflict, Emotional Security, and Child Development: Translating Research Findings into a Prevention Program for Community Families. Clinical Child and Family Psychology Review; New York, 15(1), 14-27.
Furstenberg, F. F., & Jr. (2010). On a New Schedule: Transitions to Adulthood and Family Change. The Future of Children; Princeton, 20(1). Retrieved from ;
Hultman, T., Jackson, V., & Rinehart, T. (2010). Working with Families in Crisis: A Strength-Based Approach (525). Journal of Pain and Symptom Management, 39(2), 417-418.
Mitchell, B. A., & Wister, A. V. (2015). Midlife Challenge or Welcome Departure? Cultural and Family-Related Expectations of Empty Nest Transitions. International Journal Of Aging & Human Development, 81(4), 260-280.
Parker, S. K., Bindl, U. K., & Strauss, K. (2010). Making Things Happen: A Model of Proactive Motivation. Journal of Management, 36(4), 827-856.
Patterson, T. (2014). A Cognitive Behavioral Systems Approach to Family Therapy. Journal of Family Psychotherapy, 25(2), 132-144.
Rosen, E., Ackermen, L., & Zosky, D. (2002). The sibling Empty Nest Syndrome: The Experience of Sadness as Sibling Leave The Family Home. Journal of Human Behavior in the Social Environment, 6(1), 65.
Stanley, B., & Brown, G. K. (2012). Safety Planning Intervention: A Brief Intervention to Mitigate Suicide Risk. Cognitive and Behavioral Practice, 19(2), 256-264.
STUIFBERGEN, M. C., VAN DELDEN, J. J. M., & DYKSTRA, P. A. (2008). The implications of today's family structures for support giving to older parents. Ageing and Society; Cambridge, 28(3), 413-434.
Welton, D. (2006). BEING NORMAL: SOCIAL STIGMA AGAINST THE MENTALLY ILL AND THEIR FAMILIES. Journal of Pastoral Counseling, 41. Retrieved from
Dr. E is very understanding and empathetic. He points you in the right direction on how to solve your problems and gives you the correct tools to do so! He is an expert on handling family relationship matters! Thank you Doc!