Going through the process of getting a divorce can be a challenging time in your life and the lives of those you love and who love you. Looking for ways to cope with your emotions and the transition into the next chapter of your life is a natural response to an intense situation. Therapy may be a beneficial option to help you adapt and grow.
For most people going through a divorce, whether they started the proceedings or were on the receiving end of the divorce request, it's a difficult, likely unknown event in their life. It's a difficult time in to navigate, often with many factors to consider and emotions running high. Emotions experienced can range from relief and excitement for a fresh start to feelings of grief, loss and guilt as the permanence of divorce settles in. Because of the intensity of the experience, there has been a rise in the number of couples seeking therapy for a divorce to help them move forward into the next phase of their lives with a bit more ease.
Divorce counseling is a relatively new form of therapy dedicated to helping couples handle their often-complicated feelings about their marriage and divorce in a more respectful and constructive way than they may be able to on their own. Couples typically engage in this type of therapy in the hopes that it lessens the stress for all parties involved. It can help a couple before the decision to divorce is made by providing objective insight and tools to help them see what the right choice for them is. Counseling can also provide support once the divorce is already underway. It can even be transitioned to post-divorce therapy once the divorce is finalized.
However, because of its newness, many couples may not understand divorce counseling's benefits or know if it would be helpful for their situation. It's likely that most couples facing serious marital struggles with separation looming could benefit from this type of counseling with a professional. So, if you feel you and your spouse are at a point in your marriage where you have issues you're struggling to resolve on your own, or if you've already decided to end your marriage, divorce therapy could help you both successfully cope with the situation.
Divorce Counseling's Benefits
Techniques to better manage negative feelings and resolve conflicts (which is particularly important if you have children to co-parent)
Guidance as you consider the option of divorce and make a decision about the future of your marriage (if you haven't decided yet)
A time to address unresolved issues before going your separate ways, giving closure to both of you and providing a positive foundation on which to start the next chapter of your life
The chance to better understand what went wrong in the relationship and how to learn from it to make future relationships more successful
An outside perspective to ensure that both sides of the issues are being heard and that no one feels as if their opinions and feelings are less important than the other's
Help with understanding that life goes on post-divorce alongside tips for transitioning into your new life
Counseling After It's Final
Once the divorce is finalized, it can be quite daunting to wrap your mind around the fact that your marriage is truly over and that your life as a single person has resumed. Counseling for after a marriage ends can help by guiding you to find ways to: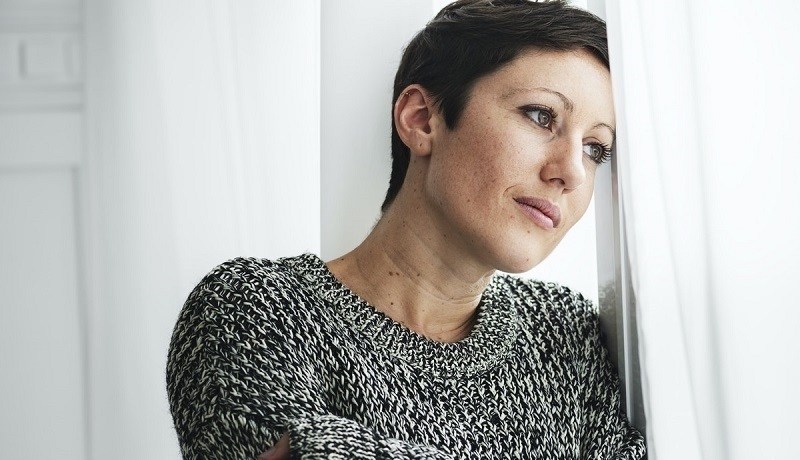 Handle Your Emotions After A Divorce
Once the dust has settled on divorce proceedings, you may find that you need some help coping with the turmoil of your emotions that follow. This is where post-divorce counseling can help as well. It is not uncommon for feelings of regret, guilt, and shame to set in. If these strong feelings are not addressed and healthily dealt with, they could fester and become more overwhelming.
A therapist who specializes in counseling for a divorce can help you to identify, work through and leave the negative emotions behind. Learning to love yourself and the new situations of your life will take time, but it will all be well worth it in the end to feel happy and full. This is especially true if you have children with your spouse, as you will likely have to keep in close contact with your ex-partner. Remember that taking care of your own emotional needs will help you be able to offer your children the best support possible, as they too try to cope with life after your divorce.
Deal with Everyday Living After A Divorce
Once your divorce is finalized, it will be time to get back into the routines of daily living. Most likely, many of those routines will not be the same as when you were married. Perhaps you moved out of your previous home as a result of the divorce and are now becoming accustomed to a new route to work or different places to go grocery shopping.
If you moved to an entirely new town, then you may be facing new school environments for your children and a new job or community for yourself. If you are co-parenting, it could mean learning how to fill in the time you now have to yourself while your children spend time with your ex-spouse. Counseling after a divorce can offer advice on how to handle these new situations and any anxious feelings which accompany the new territory.
Moving On As An Individual After A Divorce
No matter how long your marriage lasted, it was a time in your life when you were part of a team. Someone else's opinion and input mattered when it came to your decision making. Now, you may find yourself transitioning to making choices, both big and small, solely on your own.
The idea of going out on your own can be somewhat scary. Things like dining alone or seeing a movie by yourself, as well as going out with friends as an individual and not as a couple can cause some apprehension. It can also feel challenging to approach dating and intimacy when you feel interested in relationships of that nature again.
That anxiety may feel so great at times that it causes you to avoid distressing situations. Post-divorce counseling can provide the encouragement you need to start putting your social life back on track. A big part of managing it all is learning to like the new single you and embracing the many benefits which come from having only you to answer to.
How To Help Children Cope
There is a tendency to assume that children can only be negatively affected by divorce. That is not always true. There are many instances in which children benefit both in the short-term and long-term when their parents make the decision to end their marriage. By opting to attend counseling for a divorce, you can discover ways to minimize any negative effects the divorce could have on your children.
It is possible for your children to come through the divorce with some of the following positive effects.
Children are happier, more relaxed and more secure once their parents move on and any bitterness parents displayed toward each other in the marriage begins to subside.
They are more self-sufficient and independent now that there is only one parent around at a time.
Children of divorce tend to be more resilient and adaptable to changes they encounter later in later, such as moving, changing jobs and relationships coming to an end.
They develop increased emotional intelligence, such as a greater capacity to show empathy for the issues other people face.
They become appreciative of the relationship they have with either parent and the time they get to spend with them.
Going through their parents' divorce can leave children with a higher regard for marriage and the toll divorce takes on those involved.
They develop an increased ability to put themselves first while considering the effects on their own children as they consider entering or ending a marriage when they are older.
Trying to cope with serious marital problems or the effects of divorce alone can be exhausting and make an already difficult situation even harder to handle. Participating in counseling is a great way to ease that transition. While it's a relatively new method, relationship therapy has been common practiced and scientifically backed as a therapeutic tool. A study in 2009 found that couples who underwent relationship therapy felt the positive effects for up to four years after the program. These benefits included stronger communication, value alignment, and tools for expressing their emotions. It's likely that similar benefits can be expected for those seeking relationship therapy at the end of their relationship as well.

For those who feel hesitant to seek out help in person, an online platform like BetterHelp.com can be a wonderful resource for private, online therapy that can make going through a divorce just a little bit easier. It can also be convenient as you manage your new schedule and perhaps separate living arrangements. Without the need to plan out travel time, you and your ex-partner can seek the help you need with fewer roadblocks.
You Can Hear From A BetterHelp User Who Had Counseling
"Cynthia has been a God send. Thanks to Cynthia, I'm joyful and full of peace, despite going through a divorce after a 30+ year relationship. Cynthia has helped me to formulate goals, and always pretty much immediately responds to my journal entries. I definitely would, and have recommended BetterHelp to friends."

Counseling Parting Thoughts
Reach out for counseling help when you are going through the process of a marriage coming to an end, so you can unpack the challenges you are facing — with or without your partner — and transition to the next chapter of your life through joyful and peaceful means.