Cognitive-behavioral therapy (CBT) is a common type of therapy often used to treat anxiety disorders as well as depression. According to scientific research studies, CBT is as effective in the treatment of depression as antidepressants.
The most optimal treatment plan is medication in conjunction with therapy. However, this is context-dependent. If a person is living with anxiety and feels that they don't need medication, CBT is a great place for that individual to start. The focus of CBT is on helping you understand your thoughts and thought patterns. Our thoughts can actually impact our moods. With the coping techniques of CBT, you have the power to change your feelings as well as your behaviors.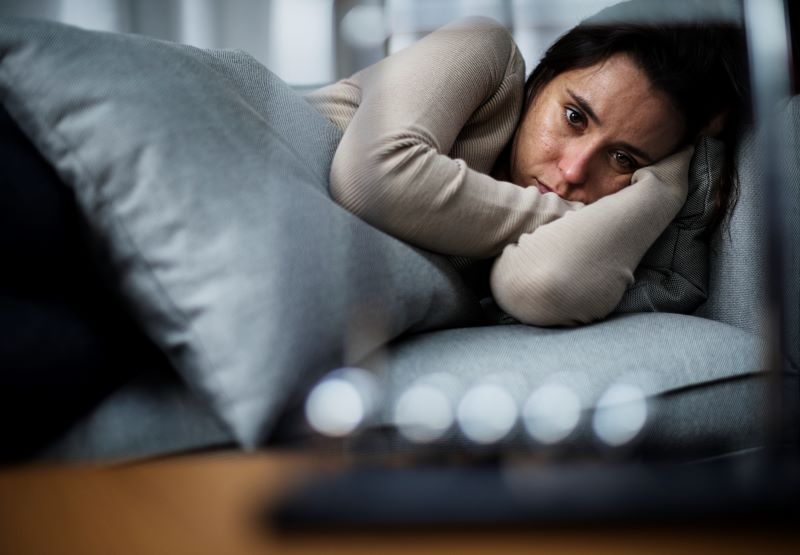 Cognitive-Behavioral Therapy (CBT) Helps You Change Your Behaviors And Thoughts.
Source: rawpixel.com
CBT teaches you about cognitive distortions. Often, we are unaware of these unhealthy patterns of thinking until we learn about how they impact our lives in a negative way, and at that point, we can change the way we think about things. Read further is see if you personally experience some of the following cognitive distortions:
Filtering
This means that you take the negative details and magnify them. Then you ignore the positive attributes of a situation. For example, a person could focus on one negative thing and ruminate on it. Then their perspective of the situation is distorted in a negative light.
"Black and White" Thinking'
In this distortion, you see things as "black-or-white." There are no shades of gray or middle ground. Either you are perfect or you are a complete failure. There is no in-between, and we know that this is inaccurate in life.
Overgeneralization
This means that you are concluding something based on one thing that happened. Just because something occurs one time, it doesn't mean it will happen every subsequent time. This is an overgeneralization, and it can be destructive to your thinking.
Jumping to Conclusions/Mind Reading
You cannot know what another person is thinking. In this distortion, you are jumping to a conclusion, because of your emotional reaction to another person. It's better to ask that person how they feel rather than assume it.
Catastrophizing
This means that you imagine a terrible scenario where a horrible thing happens based upon a tiny detail. For example, if your friend doesn't call you back, you might assume that she hates you and no longer wants to be your friend or that she died.
Personalization
Personalization means that you believe that it is about you. An event occurs and you are convinced that it was because of you. Someone's negative response is because you did something wrong. In reality, there are a number of factors at play here and it's not necessarily all about you.
Control Fallacies
You see yourself as helpless and a victim of fate. There is nothing you can do to change your life because it is predetermined and hence you are doomed. This is inaccurate, and you do have the power to make decisions and advocate for yourself.
Fallacy of Fairness
Life isn't fair; we've heard this time and time again. However, lamenting about how you are being treated unfairly and there is a vast conspiracy against you is also an exaggeration. Balance in life can happen, and it's important to recognize that.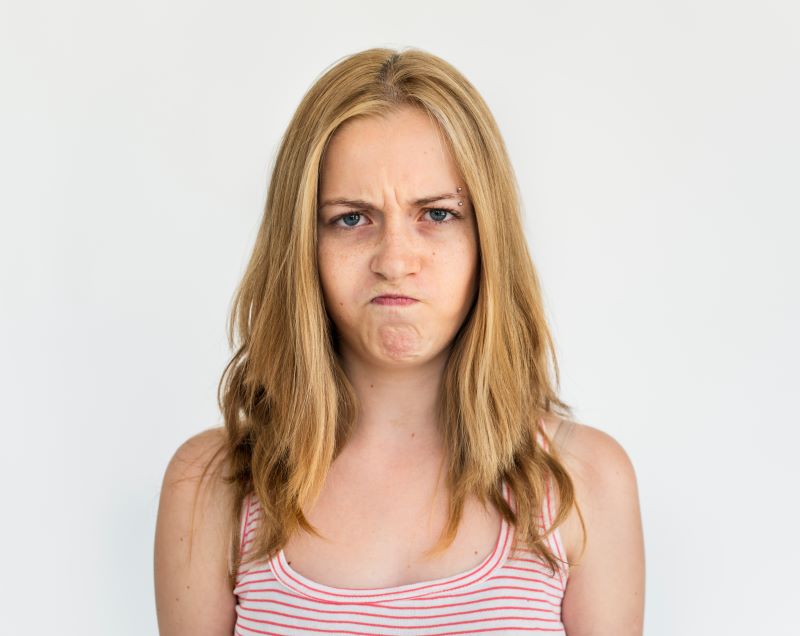 Source: rawpixel.com
Blaming
It's important to take responsibility and be accountable for your actions. If you feel a certain way, it isn't because of someone else. They could have said something that hurt your feelings, but they didn't "make you feel that way." It's not productive to tell someone "You made me feel bad." What's more productive is to say, "I feel hurt when you say ___." Use your I-statements and you will avoid this distortion.
Should Statements
Have you ever heard the saying "stop shoulding all over yourself"?When we say "I should do ___," it induces guilt and shame in us. There is no need to say, "I should be" or "I ought to" because there is no rule book for life. You are free to make your own decisions about what's best for you.
Emotional Reasoning
You feel a certain way; therefore, it must be the truth. Feelings are not the ultimate indicator of what is logically true. You could feel that someone is angry with you, but until you check in with them and ask, you won't know the truth.
Fallacy of Change
We believe that we have the power to change other people if we cajole them enough. This isn't true. A person will change, if they want to, on their own time.
Labeling
"I'm a failure," "I'm a bad friend," "I am stupid." These are all examples of labeling. It's unhelpful to call yourself names. You are a human being with a multitude of qualities, but you are not one thing. We all have flaws, but we are not exclusively identified by them.
Always Being Right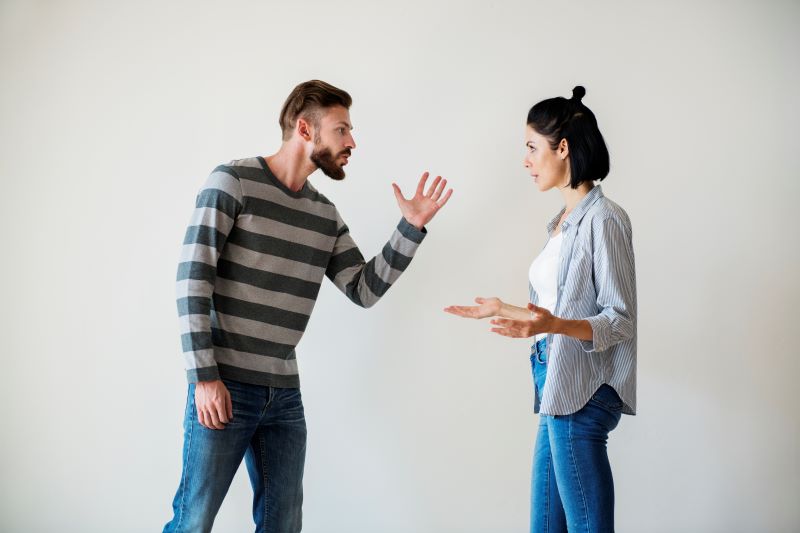 Cognitive-Behavioral Therapy (CBT) Helps You Change Your Behaviors And Thoughts.
Source: rawpixel.com
Nobody is right all the time. In fact, there is no right and wrong in a given argument. There are subjectivity and different people's perspectives. You have your opinion and I have mine. We could be looking at the same shade of green and you think it's blue, while I insist that it's green. No one is right in this situation. It's a matter of opinion.
Heaven's Reward Fallacy
We believe that if we do the right thing, we will be rewarded somehow in life. This couldn't be further from the truth. Bad things happen to good people and vice versa. There is no one keeping score, and we do the best that we can in our lives.
Learning coping techniques associated with CBT, including cognitive distortions and thought records are extraordinarily helpful for people with anxiety and depression. CBT provides that level of insight into our thinking and has the capacity to better our lives.
How BetterHelp Can Support You
If you are still struggling with thought and behavioral issues you want to change, you might want to find a therapist who specializes in CBT. To make the therapy process easier for you, meeting with an online therapist is an option. This way, you can meet where it's most comfortable for you and at a time that works best for you.
There are many counselors at BetterHelpwho can teach you valuable skills in recognizing your own cognitive distortions and how to change them. Below you'll find some reviews from others who have recently focused on CBT with BetterHelp counselors.
Counselor Reviews
"Kelsey is warm, responsive, and flexible in working with her clients' needs. I'm primarily doing cognitive behavioral therapy with her to change some distressing behaviors, and her support and concrete actions have guided me well."

"Jackie consistently guides and supports my progress, while creatively challenging my cognitive distortions. I feel super fortunate to have Jackie as an intelligent and compassionate counselor who lifts my eyes up and into focus."

Frequently Asked Questions (FAQs):
What is CBT and how does it work?
Cognitive behavioral therapy is a mental health treatment option that is based on the concept that all your thoughts, feelings, physical sensations, and actions are connected. This form of psychological treatment aims to help a person deal with overwhelming problems in a more positive way by breaking down the ways of thinking into multiple different parts. CBT is a form of psychological treatment that has proven to be effective with obsessive compulsive disorder ocd, post traumatic stress disorder, depression anxiety, generalized anxiety disorder, social anxiety disorder, and many other mental illness subsets. Cognitive behavioral therapy is a form of talk therapy where a therapist will help you work through your thoughts and feelings and strive to make your thought patterns more manageable.
What is an example of cognitive behavioral therapy?
An example of cognitive behavioral therapy could be something as simple as restructuring the thought "I'll never have a lasting relationship" to "None of my previous relationships have lasted very long". This type of thinking restructures an idea in a more positive light and can be applied to a borderline personality disorder, panic disorder, obsessive compulsive disorder ocd, or a depressive disorder.
How effective is CBT therapy?
The efficacy of cognitive behavioral therapy on improving mental health issues is constantly being studied but has already been determined to be a reliable therapy option. Some studies have shown that cognitive behavioral therapy can be as effective as 75% for treating those with a mental illness such as depression or an anxiety disorder. Clinical trials into the practice, as with other types of therapy, are constantly being performed to ensure they are still up to date, but cognitive behavioral therapy has proven effective in clinical psychology.
What are the disadvantages of CBT?
Cognitive behavioral therapy for mental health is a talk therapy and, as such, typically doesn't have medicinal treatment involved. For some, this makes cognitive behavioral therapy a less effective therapy strategy. Those living with post traumatic stress disorder, borderline personality disorder, eating disorders such as binge eating or bulimia nervosa, or a different mental illness may require medicinal treatment. Additionally, as a talk therapy, a client has to commit themselves to the process of cognitive behavioral therapy for mental health and take all lessons to heart. This can involve confronting emotions and anxiety directly, which can bring up unpleasant thoughts or mental illness symptoms. In clinical practice, cognitive behavioral therapy has proven successful at treating mental health in patients, but it requires more overall effort and sessions than some other strategies.
How long does it take for cognitive behavioral therapy to work?
On average, cognitive behavioral therapy treatment for a mental health concern typically takes around 12 to 20 weeks and requires weekly 30-60 minute sessions. This is a gradual talk therapy where the benefits may start to be seen during the course of treatment, but the full effects will likely take around three to four months. As an active participant in the process and focusing on trying to set goal for yourself, you will likely see better results faster than if you were acting as a passive participant in the process. Cognitive behavioral therapy is a talk therapy and seeing the benefits means actively participating. Find support groups and speak with family members about your journey with cognitive behavioral therapy to get more involved in the process and potentially see quicker benefits.
Is CBT good for anxiety?
Yes, cognitive behavioral therapy has proven to be beneficial for anxiety and mental health, as well as be helpful in regard to relaxation and helping someone living with severe anxiety. Clinical trials are still being performed to test just how beneficial cognitive behavioral therapy may be for other types of mental health challenges, such as a personality disorder or eating disorder, but early clinical trials are promising. Find a therapist or doctor and speak with them about the option of cognitive behavioral therapy on your mental health.
Who needs cognitive behavioral therapy?
Cognitive behavioral therapy is a form of mental health treatment that can be used to treat a range of mental health challenges and is recommended by professionals, such as the ptsd guideline for treatment, and for those with severe anxiety or depression. While tests are still being done to see if cognitive behavioral therapy is as effective on other mental health challenges such as an eating disorder, results seem promising. Anybody who is living with problems such depression, anxiety, substance abuse, a personality disorder, marital problems, or other mental illnesses may benefit. Find a therapist near you who specializes in cognitive behavioral therapy or reach out to support groups and family members who may know more.