Technology has changed every aspect of life, including the way psychotherapy is practiced. While some traditionalists may tend to look down at online therapy chat as a therapeutic tool, research has shown that it is indeed an effective way of treating a large range of mental health issues and produces results comparable to traditional therapy.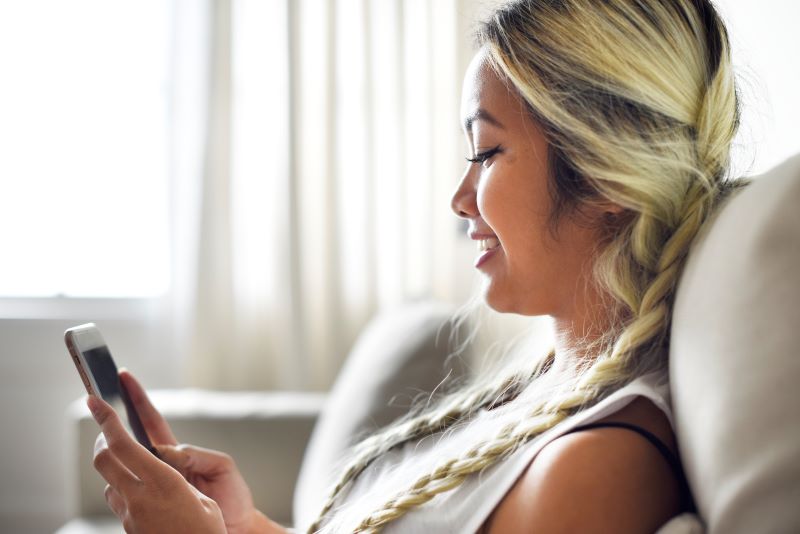 Source: rawpixel.com
Online Therapy Accessibility
Providing healthcare for mental issues via the internet brings effective treatment within the reach of a wide spectrum of people who would otherwise have been left with a few good options. Sessions with an online therapist are easily accessible using a stable internet connection and a compatible mobile device. Their access to therapy might be hampered by a lack of funds, physical location, or lifestyle, but online therapy chat neatly circumvents all of these problems.
Traditional therapy in person is more expensive than sessions with an online therapist. There are people out there that know they could benefit from talking to a therapist, but they just can't come up with the funds to make it happen. So instead, they don't see any type of treatment. Online therapy provides people with alternative options to in-office therapy.
Some people would like to get help from counseling but they either don't have any options near them in the instance of people that live in rural areas or they just might not have the ability to go. For example, someone living in a rural area that suffers from mental illness may not have a car that they can drive to get to their therapy session, or they may have young children at home that they aren't able to leave and don't want to bring them along to a therapy session. Web therapy sessions with online therapists eliminate the need for in-office therapy visits and bring therapy to you via the methods below:
Video chat
Audio messaging
Texting therapy
Unlimited messaging options
Distance therapy sessions will be conducted one or more times a week depending on your treatment plan and the therapeutic relationship you establish with your online therapist. In many cases, major health insurance providers cover therapy online with licensed therapists that are HIPPA compliant.
In addition, online therapy provides a much higher level of discretion than the in-office therapy visits of the past. Despite the efforts therapists make to safeguard their patients' confidentiality, it will always be up to each individual to decide how much faith should be placed in such measures.
Particularly if some mental health problem is associated with feelings of guilt or shame, some patients will certainly feel more comfortable discussing their feelings and experiences in an anonymous setting with an online therapist.
Receiving mental health services online opens up the opportunity to receive good therapy to those who don't want to regularly take time off work for therapy or prefer to see a counselor without their spouse knowing.
Online Therapy Helps Fight Mental Health Stigma
Some people that could benefit from treatment decide not to take action in getting the help they need because they are concerned about what others will think. They don't want to chance that someone ends up noticing that they were walking into the therapist's office and then feel they need to explain why they had an appointment. The shame that some people experience from needing to get help is enough to keep some people from doing anything. Online clients breathe a sigh of relief when they discover that in-office therapy sessions aren't the only way to treat chronic symptoms of mental illness.
When you get help instead of giving in to the stigma cycle you can continue making progress instead of staying stuck in it.
Online Therapy As A Complementary Therapeutic Measure
In the past internet-based and other computerized psychological treatments haven't been taken seriously. Telemental health has evolved and now even some major health insurance providers are covering online visits to your therapist's office along with in-office therapy.
Finding a therapist has become as easy as clicking a button. Search for covered online therapists via your health insurance provider's website by name or license number.
BetterHelp.com offers a controlled trial for individual online therapy sessions that adhere to the standards set by the American Psychological Association. Online clients can schedule sessions with social workers and online therapists to learn more about psychological treatments for adult depression: a meta-analysis. Learn about the latest methods of cognitive behavior therapy during your online office sessions with your provider.
During your randomized controlled trial, you will learn the basics of how sessions with your online therapist work. Sessions with your online therapist are conducted via video chat with the option to add audio or texting therapy. During your free trial, you'll learn more about common mental illness-related conditions and attend sessions the following.
Couples Therapy
Veterans affairs
Family therapy
Marriage and Family Therapy
Texting Therapy
Online therapists provide a full spectrum of mental health-related services online including treatments for adult depression. When you begin online therapy you'll find that it is very similar to in-office therapy.
Some things are simply not possible with online therapy: prescribing medication or physically assessing a patient's state of health, perhaps being the most significant. Even so, the unmatched level of availability it offers in time and space means that it can certainly help to flesh out more traditional techniques.
A patient with a condition such as anxiety or addiction can now seek immediate help or at least verbalize the problems he may be facing from moment to moment. This is simply not possible with an office-bound therapist yet becomes quite easy using a smartphone.
The patient no longer has to wait until their weekly or monthly appointment to be able to address their concerns. When you are experiencing a very trying time in your life then waiting until the next appointment to ask questions, seek advice, and get help can seem like too long. For those that are experiencing major depressive disorder or other disorders that impact their ability to function daily, this immediate access to care can make all the difference.
If your issue is an emergency, or a friend or family member is in immediate physical danger -- visit your nearest emergency room. If you're unable to get to an emergency room, make an emergency call to The National Suicide Prevention Helpline to speak with a specialist immediately.
What You Should Look For In Therapy
If you are going to try out online chat therapy you want to make sure that you are contacting a reputable company that has licensed online therapists. Sessions with an online therapist are more cost-efficient in most cases than in-office therapy sessions.
Make sure that you do a little research to find out what the qualifications are of the therapists that are working for the site to get matched with the online therapist that works best for you. You may also want to find an option that allows you to work with someone that has similar beliefs as you instead of just assigning you to a random person. Or, if you prefer to work with a male or female therapist this should be an option that you can specify.
Remember that the entire point of therapy either online or in-person is for you to get the help that you need. If in-office therapy sessions aren't working for you, consider attending a free trial session with an online therapist or participating in texting therapy. You can ease into online therapy by sending text messages to online therapists licensed to answer your questions.
If you've been attending in-person sessions for months and feel like you are still lacking something that could help you in your recovery process it could be as simple as thinking outside of the in-office therapy box and logging in for sessions with online therapists that are licensed to assist you via texting therapy and other digital therapy means.
As long as you are working with a licensed and experienced therapist you should be getting the same results that you would get from an in-person appointment. Make sure that you ask any questions before you get started to make sure that you are comfortable moving forward. It's important to be comfortable when reaching out for help or else you aren't going to invest yourself in the chat sessions or appointments like you need to benefit therapy people understand!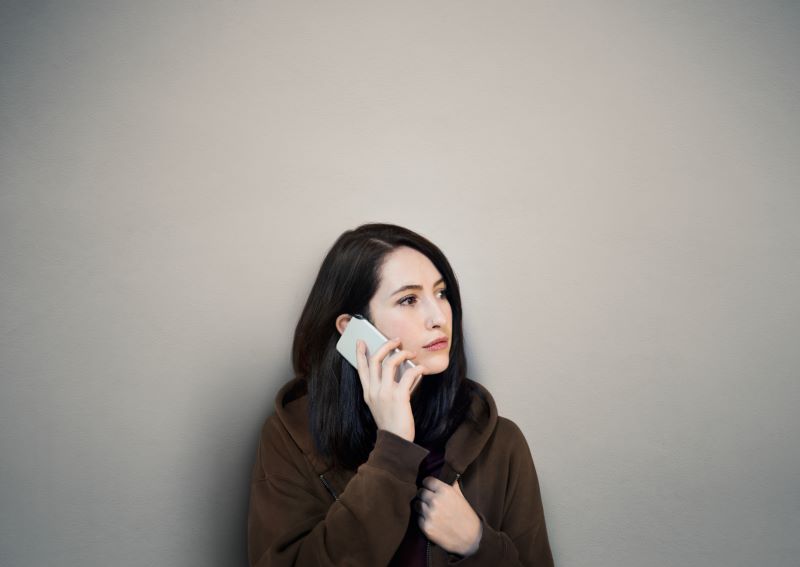 Source: rawpixel.com
Greater Flexibility
There is no real reason, apart from the convenience of the therapists themselves, for scheduling therapy appointments in hour or half-hour blocks. Some clients will prefer shorter sessions or texting therapy, while others can benefit from longer online therapy sessions. Texting therapy sessions and full-length online therapy sessions can be easily scheduled online. Text exchanges can be sent back and forth at any time, allowing both parties time to think about their responses and review the history of their communication.
In addition, online counseling services can work with several specialists and refer a patient to appropriate help as needed. In the real world, a patient with dual diagnosis-type problems, who might benefit from counselors experienced in both areas, might need to go through a lengthy process of referrals, selecting a new therapist and building rapport with him, while an online therapy environment provides this with the click of a button.
Final Thoughts
While online therapy chat will never replace physically present counselors in, for example, an inpatient environment, its wider reach opens many new avenues for the treatment of mental health issues. Online therapy is here to stay. It's time for a wider conversation on how online therapy benefits can be incorporated into other, more conventional courses of treatment.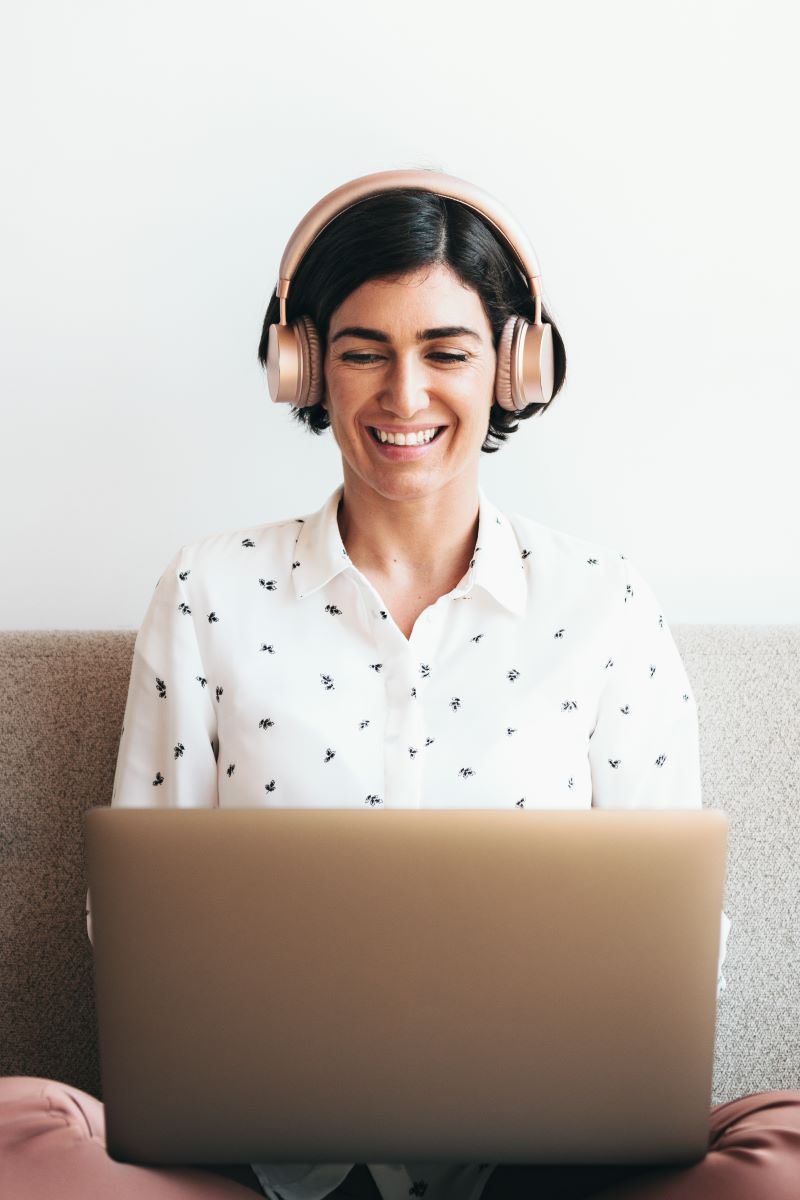 Source: rawpixel.com