What Are The Benefits And Goals Of Trauma Therapy?
There is always a need to prepare your mind that trauma therapy is beneficial, even before you begin your therapy sessions. You should also be filled with the curiosity of the goals that ought to be accomplished and the way you will be after all the sessions.
It is important to be aware of your trauma, what your triggers are, and in what way do your react. It is also important to know what your goal in therapy will be? Is it to tell your story? To create awareness? To be at peace? To confront your abuser, or some other reason not listed?
The following are some of the basic goals of trauma therapy:
To successfully handle the reality of the traumatic event that occurred in the past ( it prevents it from getting a hold on you).
To eliminate or ameliorate the symptoms of trauma
To change the focus of the past event to the present
To boost day to day functioning
Getting people to know about hereditary trauma
Helping individuals regain their "personal power"
Helping individuals getting over addictions caused by traumatic stress
To equip individuals with skills to help prevent deterioration or relapse
There is nothing bad about you developing feasible goals for yourself with respect to what you've experienced over time and the benefits you anticipate why to take a trauma therapy.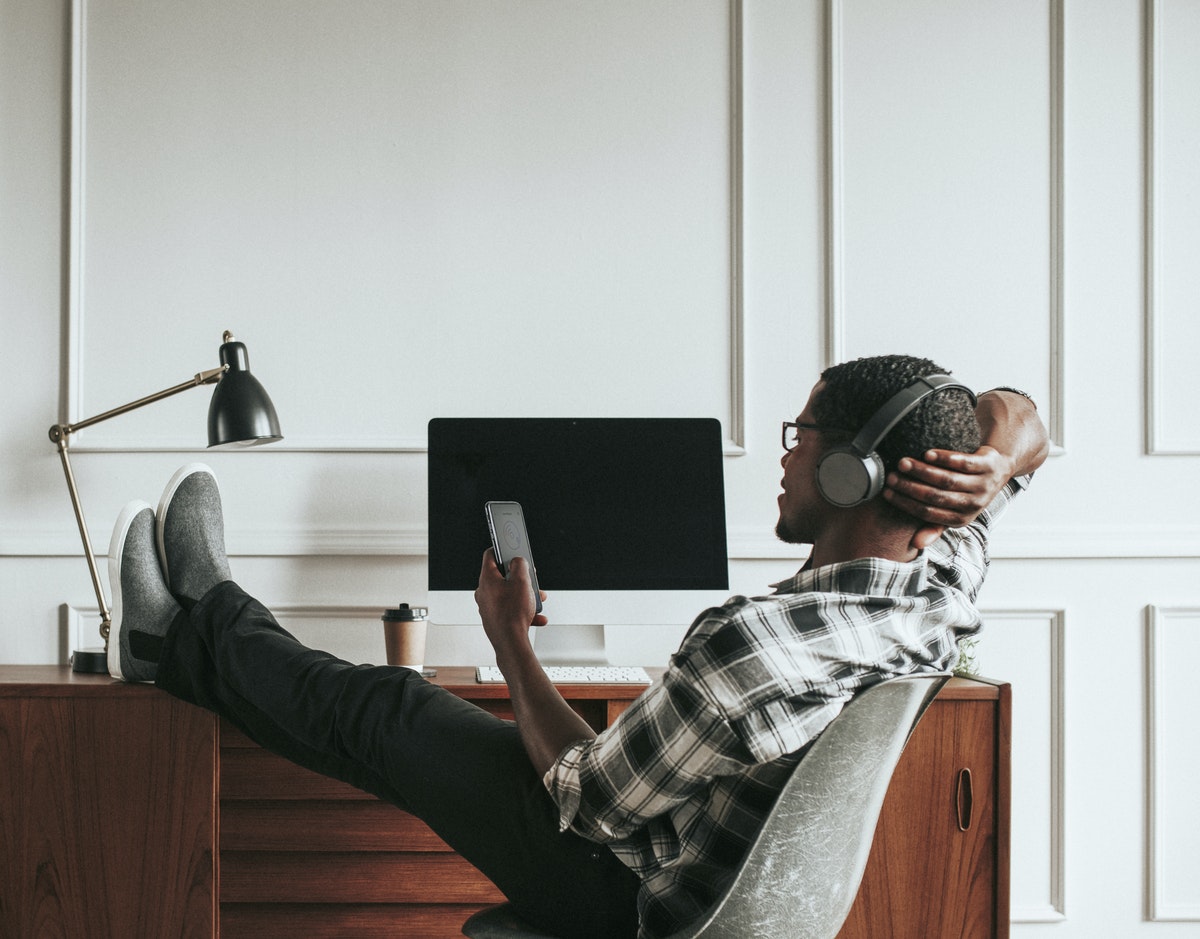 Source: rawpixel.com
Common Types Of Trauma Informed Therapy
Out of the different types of therapy, there are three common types that are identified to be of great help when dealing with trauma. These three types include:
Trauma-Focused Cognitive Behavioral Therapy (TFCBT)
Psychodynamic psychotherapy
Eye Movement Desensitization and Reprocessing (EMDR)
The following are the explicit specifications of how each trauma-informed trauma therapy works:
Trauma Focused Cognitive Behavioral Therapy (TFCBT)
What it is: Basically, trauma-focused cognitive behavioral therapy (TFCBT) refers to a unique kind of cognitive-behavioral therapy (CBT) that helps those experiencing trauma. TFCBT is adopted to deal with the thoughts that have to do with a traumatic experience. It helps children who have traumatic experience and adults who had once faced with such serious mental health condition. Trauma-focused cognitive behavioral therapy, from time to time, has been observed and ascertained to be an effective way of catering for the psychological needs of individuals who have experienced trauma. The sessions of TFCBT is not a long one (between 8 and 25 sessions). After TFCBT, your therapist may recommend further trauma-focused therapy to deal with secondary problems that emanate from the symptom of trauma.
How It Works: in Trauma-Focused Cognitive Behavioral Therapy (TFCBT), those battling with trauma tend to have more understanding about trauma and the effects it has. This implies that parents through their child's traumatic experience, learn to know more about trauma and how they can get the full comprehension of their child and how their interaction with such a child can be a healthy one. There are different ways the therapy sessions can be conducted. It may be the child-alone method, parent-alone method, or child-parent method.
You can learn relaxation techniques from a counselor which may be helpful while going through or after therapy. What the counselor will do is to push you into talking about your traumatic experience. This enhances your ability of "a trauma narrative" by setting right your thoughts with respect to your traumatic experience and educate you on the appropriate expression of your feelings. During treatment, the mental component centers on doing an intensive examination of your thoughts which are associated with your experience and being educated on the different available patterns of thought that may be adopted and also greatly be of help.
Furthermore, you may be offered a suggestion by your counselor to go back (via virtual reality therapy or in reality) to the specific spot where the traumatic event occurred. Getting exposed to what happened in the past opens a room to deal with such a condition in a new way (through copying skills acquired from trauma-focused therapy).
Psychodynamic Psychotherapy
What It Is: Basically, the therapeutic terminology "psychodynamic psychotherapy" is a common type of therapy that aims to uncover the conflicts and content that resides in the unconscious mind of someone. It is a form of therapy that emerged from methods of psychoanalysis that were earlier used. Psychodynamic psychotherapy believed that several mental challenges emerge from the experiences individuals had during childhood. It takes note of how interpersonal relationships can have positive effects on your emotion, thought, and behavior. This implies that psychodynamic psychotherapy is a relationship-based treatment process between a trauma therapist and the patient. It helps an individual to become aware of their mental illness in order to deal with it accordingly.
How It Works: In psychodynamic psychotherapy, trauma sufferers discuss their symptoms, thoughts, and traumatic event with their trauma therapists. This approach requires you to be free to discuss virtually everything that runs through your mind. It's the duty of your therapist to show you the defense mechanisms that are preventing you from dealing directly with your traumatic experience. Knowing the source of the problem will provide you with insights that will lead to the resolution of the challenges you feel.
Source: rawpixel.com
Eye Movement Desensitization and Reprocessing (EMDR)
What It Is: EMDR is a relatively new type of psychotherapy. It was created with the goal of helping people process traumatic experiences in healthier ways. It typically helps much quicker than psychoanalysis or even psychodynamic psychotherapy. It assumes that the mind is constantly moving toward mental health unless something blocks that flow. The goal of EMDR is to remove that blockage.
How It Works: The trauma therapist uses some form of external stimulus to direct your attention outward. This can be eye movements, hand tapping, or audio stimulation. During this part of the session, you talk about the event, your current distress, or imagine what your future will look like while the therapist provides the external stimulus. Through this process, the trauma therapist determines what to focus on during the second part of the session.
In the last half of the session, the trauma therapist tells you what aspect of your story to hold in mind as you track their hand movements with your eyes or follow some other type of instruction. As you process the memories and thoughts related to the experience, you gain insights that come from within you alone. You realize that you have the strength that helped you survive. Your experience is transformed from a horrible memory to a vision of your own power.
Other Therapeutic Approaches For Emotional Trauma
It had already been established that there are different types of trauma therapy that can help deal with emotional trauma. Some other effective therapies include:
Simple Supportive Counseling
Simple supportive counseling is a therapeutic approach that assists those experiencing trauma to feel safe and to change their thought about the condition.
Critical Incident Stress Debriefing (CISD)
Critical incident stress debriefing is a therapeutic approach used as a means of support for trauma survivors usually engaged soon after a traumatic event occurs. It also gives them the opportunity to discuss experiences and express how they are feeling emotionally. This same approach was adopted recently on a suicide case involving classmates of youth, those who experienced an attack by a terrorist or a mass shooting, and other serious traumatic events. The evidence got has not been in favor of debriefing, even though debriefing may be thought of as an effective approach that may be of help to them. In relation to the research after such traumatic events, it has been established that single-session debriefing has no benefit. Your treatment process may require further therapy if you are given debriefing after surviving a traumatic experience. This basically is to overcome or prevent the symptoms of trauma.
Online Therapy
Your therapist will work with you to determine the method that works best for you - your therapist will never do anything that you're uncomfortable with. When it comes to online therapy, both research and personal stories show us that online therapy can play a powerful role in helping people heal from trauma.
BetterHelp Wants You To Process Your Trauma And Heal
The online counselors at BetterHelp care about what you've been through in your life. They want to help you process your trauma and begin to heal. There is no timeline on mental health. Your online counselor will be patient with your healing process. They want to support you as you talk through your trauma, learn about yourself, accept what happened to you, and begin to move forward with their help. Read below for some reviews of BetterHelp counselors.
Counselor Reviews
"Natalie has efficiently and effectively helped me through some pretty tough times. She is very patient, sweet, understanding, and knowledgeable and I would definitely recommend her to anyone on BetterHelp. I also really liked that her appointment schedule was very flexible for those of us who work long days."

"In the past, I have gone to at least five different therapy centers and therapists. I feel very grateful to have been connected to Audra by BetterHelp because she is the first therapist that has actually made me feel progress toward getting through past traumatic experiences. She is clearly very skilled and knows exactly what she is doing. Not only is she talented in her field, but she also has a strong sense of empathy that makes you feel that she actually cares. I am grateful to be able to seek guidance from her and will continue to do so because it has, without a doubt, helped me grow and heal. Immediately you start seeing results while working with Audra on your mental health goals. Thank you, Audra! I look forward to continuing to work with you."

How To Get Started
If you or a loved one is dealing with trauma and PTSD, it's crucial to find a therapist and start a trauma treatment process as soon as possible. Because the symptoms of traumatic stress can lead to secondary problems, the sooner you find a psychiatrist who has experience working with trauma and PTSD, the fewer challenges you'll have to overcome. Make a commitment to finding a trauma therapist you can work with and stick with your trauma focused therapy as long as it's needed. You can get through this, and you don't have to do it alone.
Frequently Asked Questions (FAQs)
What is the best therapy for trauma?
Many different kinds of therapy treat trauma. One common modality is EMDR, which stands for Eye Movement Desensitization and Reprocessing. This form of treatment is when a trauma therapist helps a client think of a painful memory and work through it using eye movements. There's also trauma-focused therapy where a therapist is a specialist in trauma and can help a client heal because of their expertise in trauma. Out of the many kinds of therapy that help people with trauma, EMDR is one of the most effective. It helps people process trauma by desensitizing them to their painful memories. If you experience real trauma and want to work on new coping strategies, you may want to find a therapist find a support group find someone who is experienced to work with trauma issues and offers focused treatments like EDMR. There are also other types of therapy that you may be able to benefit from, which could help you change your thoughts and behaviors.
What is trauma therapy for adults?
There are different kinds of trauma therapy, and what works for each person will differ depending on who they are. Some kinds of therapy are more frequently used for children, and there are some forms of therapy that focus on adults. Children exposed to trauma should see a trauma therapist as soon as possible. You can find a therapist by searching online or asking your doctor for advice. It is imperative that anyone get benefits of trauma focused therapy whenever they need it.
Trauma therapy that is specifically for adults would be something like EMDR, where a person works with a specialized therapist and talks about the trauma they've experienced so that they can heal from it, and eliminate their stress symptoms. The techniques used in trauma therapy for adults are different than those that would be used on children. Very young kids might go to play therapy, which provides focused treatments, whereas adults and teens might find more success in cognitive processing therapy, exposure therapy or prolonged exposure therapy, or cognitive-behavioral therapy (CBT). These types of therapy are empirically supported, which means evidence has shown that they work for some. When it comes to therapy, CBT is the gold standard for concerns such as depression, anxiety management, and other mental health disorders, since it is designed to help you with your thoughts feelings and more. But it can be used for trauma and other issues as well, namely on those that are combat veterans, have an eating disorder, or others who need help treating trauma. Family therapy may be a good option for traumatic events or symptoms that affect more than one family member. In contrast, couples therapy can be helpful if you're a person that wants to understand your partner's trauma. It all depends on the individuals that the trauma effects, what their goals are in therapy, and what they find most helpful as a unique person. Keep in mind that you can also seek out a support group find individuals that are going through the same thing as you, in regards to life experiences and trauma experience, or look at evidence based research, so you'll have a better chance at lessening trauma symptoms.
What trauma does to the brain?
Trauma literally changes the brain and the way that the neural pathways are. In people with PTSD, you'll see that on brain scans, their brains are lit up at times because they're hypervigilant, overly aware, and are possibly in a fight, flight, or freeze mode because they believe there's a threat. Fundamentally, trauma changes the brain to think that there's a constant threat. These intrusive symptoms are caused by real trauma that a person has faced. If you have suffered from real trauma in your life, you should think about finding a therapist that has the training and experience to offer you the trauma focused therapy you might need. For instance, a trauma therapist has specialized training, which allows for them to provide treatment post trauma.
Does emotional trauma change the brain?
Emotional trauma changes your brain. It's unfortunate because people who have a traumatic history often struggle with the fact that their mind doesn't function as it did before the trauma. It can be upsetting for people that have these concerns. Trauma disrupts lives and changes the way that people think and operate in the world. Trauma may cause negative thoughts, or even lead to mental illness if left unaddressed. But that doesn't mean the person is permanently damaged. With the right therapy, and possibly medication, people who live through trauma can heal and get back to the activities they love to do in life. Do something for yourself, and find a trauma therapist that will be able to provide trauma specific treatment for you, if you feel that you would be able to benefit from good therapy that is trauma focused. There are many benefits of trauma therapy, so think about that when you are trying to find a treatment center find a support group or find a therapist.
What are the symptoms of trauma?
The symptoms of trauma vary from person to person. Often, people with trauma will experience panic attacks, nightmares, insomnia, depression, and fits of anger or rage. These symptoms can be disruptive and potentially impact a person's quality of life. If that's the case, it's crucial to reach out to a mental health professional for help. There are also different types of trauma when it comes to trauma psychology, such as dissociation trauma, where you do your best to ignore the trauma. Whichever type of real trauma you are experiencing, there is help out there for you. You can contact a center find a trauma therapist, and perhaps start getting the trauma focused specific interventions that are needed in your life.
What are the three types of trauma?
The three types of trauma are acute, chronic, and complex. Acute trauma is from one single incident. Chronic trauma is from repeated abuse or domestic violence. It is something that occurs over a long period of time. Lastly, complex trauma occurs when a person is exposed to many different traumatic events, which are typically very intense and of an interpersonal nature. Each of these types is real trauma, so none of them should be downplayed. If you have experienced any type of trauma, you should seek trauma treatments from a trauma therapist. They can help you work on your thoughts feelings, or actions through trauma processing, or another empirically supported method.
What does a trauma therapist do?
It is important to find a therapist who has experience in helping people with severe traumatic histories work through their painful memories and helps them heal from those traumatic incidents. Trauma therapists and trauma counselors are compassionate, empathetic, and understand that real trauma takes time to heal from. They're patient with their clients and help them as much as they can. In those with PTSD, such as combat veterans, therapy can be life-changing, and results in good therapy through the use of various trauma treatments. Having experience working with trauma therapists will teach you coping skills and provide other tools to help you cope with how you are feeling related to the trauma.
What classifies as a trauma?
Real trauma can vary in nature from surviving a natural disaster to dealing with a history of physical abuse to witnessing mass violence. It depends on what you classify as trauma for yourself. If you were in an abusive relationship, it might have been a very traumatic experience for you. The experience of trauma varies from person to person, and traumatic events can affect different people in a variety of ways. Some people are incredibly resilient and bounce back from trauma, while others take more time to heal. Every person responds to trauma differently, but it's imperative to seek mental health treatment after experiencing a traumatic experience. That way, you can get the support you need. Trauma treatments are often personalized to your trauma experience, so each person will be able to get the trauma focused therapy or a trauma therapist that can help them. Let your therapist find a treatment for your trauma symptoms and all the other effects you are experiencing.
What does trauma do to a person?
Real trauma can completely change a person. They may have never experienced abuse or a traumatic incident before, and as a result, they experience symptoms and sensations that they've never dealt with previously. They may begin to suffer from panic, depression, an eating disorder, have difficulty trusting or forming bonds with others, and so on. Working with trauma can be extremely dangerous, and it can change you entirely as an individual, but forms of treatment such as EMDR, exposure therapy, prolonged exposure therapy, or trauma-informed therapy can help. These methods have been tested, and in some cases researched by a specific department of psychiatry, and other professional sources who work with trauma and study it as well. A medical entity sometimes tests therapy techniques, to determine if they are effective.
Working with trauma therapists can help people who have survived trauma live better and develop healthier lives. Real trauma and PTSD are hard to live with, but breaking free is possible. Trauma therapists are trained to listen in a non-judgmental way and give you a safe place to work through things. You can find a therapist find a treatment center find the treatment that works well for you.
What are some healthy coping skills for dealing with being exposed to trauma?
One highly effective coping skill regarding trauma psychology is deep breathing. This simple and easy skill can be done anywhere. For this exercise, you can inhale for four seconds, hold for two more seconds, and finally exhale in six to eight counts. This exercise activates the part of the nervous system that helps calm your body during stressful situations. Using a weighted blanket and even laughing can help. But in order to help solve the deeper effects of your trauma, you should find a therapist and even find a support group as you work through real trauma.
What is the best therapy for trauma?
When it comes to treating trauma, you need to find a trauma informed therapist who is equipped and educated to help you start the healing process. Be diligent to find a therapist find a treatment center, or find other resources related to therapy trauma.
Common trauma informed therapies used to help treat trauma include pharmacotherapy, cognitive behavioral therapy, and hypnotherapy. Make sure you find a therapist that can help you determine which treatment is best for you. Some people also try to find a support group to supplement their treatment. When you work with a trauma therapist, it may be best to let the therapist find a treatment that can help improve your life.
How can therapy take on a trauma informed approach?
Treating real trauma requires therapists to recognize and understand how trauma can affect a person, especially in terms of mental illness. In order to successfully use a trauma informed approach to treat patients, therapists must be able to identify different paths of recovery for patients, learn how to recognize the symptoms of trauma, and actively resist re-traumatization. It helps if they are trauma informed, have trauma experience, or work with trauma affected persons regularly.
What is trauma focused therapy for adults?
Trauma therapy for adults involves any treatment plans designed to help adults cope with the negative effects of going through a traumatic event. Trauma Focused Cognitive Behavior Therapy, in particular, is a common treatment used for patients who are struggling to overcome their real trauma.
How do you fight trauma related issues?
First, you need to give yourself time to heal from real trauma. It can often take weeks and even months to accept what has happened to you, whether it is a sudden illness or an accident. During this time, you should avoid bottling up your feelings. Doing this can end up making you feel worse and prevent you from coming to terms with the trauma. You should also avoid attempting to self-medicate yourself with alcohol and drugs. Instead, starting a routine and accepting the support of your loved ones will help you fight through these issues. You can also find a therapist find a center find a therapy trauma strategy that works. These things can be done under the supervision of a doctor.
How do you deal with trauma without therapy?
Dealing with real trauma without a trauma specialist can be difficult. Working with a therapist for therapy trauma allows you to learn and practice different coping skills while decreasing negative stress symptoms. If you aren't able to work with a therapist at the moment, it is important that you have a solid network of friends and family members who can help support you through this hard time.
What are the benefits of trauma focused therapy?
Therapy offers a number of benefits. For instance, it can help you learn more about trauma and its effect on the body, identify triggers, and practice healthy coping skills. That's why you should find a therapist who is experienced in treating patients with trauma. When you find a therapist find a treatment center find a support system, and do your best to get all of the help and support that you need.
Can people develop eating disorders from child trauma?
Depression, eating disorders, bipolar disorder, and other issues can develop as a result of experiencing child trauma.
How do you treat child trauma and its results like depression, eating disorders, and bipolar disorder?
In order to treat child trauma, it is critical that you seek professional treatment for help. They will help you cope with these issues and learn effective techniques for dealing with them. Acknowledging these issues can be difficult, but it is important that you find help for them to treat them and prevent them from growing worse.
Can trauma make you emotionless?
People typically have different reactions to trauma. One of these reactions is emotional numbing. People who are emotionally numb feel disconnected and isolated from the rest of the world. In order to address this emotional numbness, you need to find a psychiatrist who has experience working with these depression symptoms.
What are some common depression symptoms?
Common symptoms of depression include a negative outlook on life, sleep problems, anxiety, and thoughts of suicide. If you are experiencing these symptoms, know that there is help out there and that you can find a therapist to help you.
Can a difficult life experience cause trauma?
Traumatic events such as the sudden death of a loved one or experiencing a severe injury can cause trauma. If you are struggling to cope with a difficult experience that has caused trauma, you can find a therapist for help.
Can I join a support group for people dealing with trauma? If so, how can I find a support group near me?
There are multiple support groups available for people seeking to supplement their trauma informed treatment. If you need any recommendations, you can reach out to your primary care physician or therapist for help.
How To Get The Best Results From Trauma Focused Therapy
Perhaps you've decided to seek trauma focused therapy to deal with past events. Fantastic! The next step is to learn what you can do to get the most out of your trauma treatment. Here are a few suggestions based on current research:
Work with a trauma focused therapist you can develop a trusting, comfortable relationship with
Attend all scheduled trauma focused therapy sessions
Stick with treatment to its conclusion
Contact BetterHelp
For more information on where to find a therapist that can help you, you can reach out to contact@betterhelp.com. You can also find us on LinkedIn, Twitter, Instagram, Google+, Facebook, YouTube & Tumblr.
Trauma Therapy
Read more from BetterHelp about Trauma Therapy & Mental Health:
If you are in crisis or want to learn more about mental health, do not hesitate to call the hotlines below: