Is Free Counseling Right For You? (Where to Get Therapy Online)
By: Sarah Fader
Updated September 11, 2020
Medically Reviewed By: Dr. Angel Faith
The words "I'm going to see a counselor" frighten a lot of people. This is because, unfortunately, it sometimes carries with it the stigma that comes from being labeled as "weak" or "broken". Nobody wants to admit they don't have it all together. Nobody wants to admit they may not have the answers and that they need help. The thing is though, we all need help on occasion because we are all only human, and this is where counseling comes in.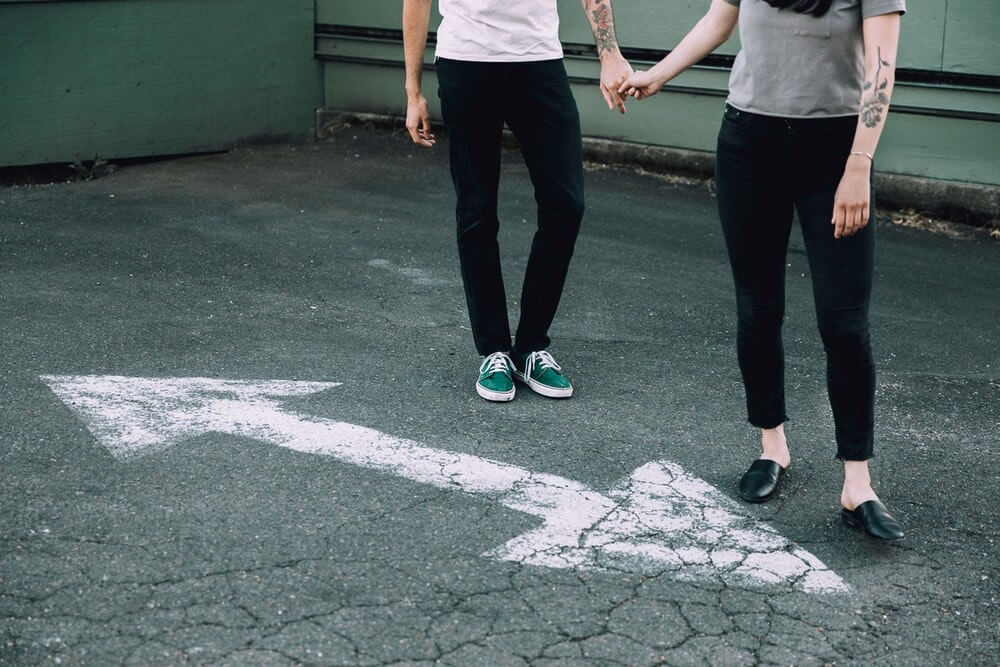 Source: unsplash.com
First however, it is important to understand the difference between counseling and therapy. While a counselor will generally listen, give advice and help the individual in question to reach a specific desired outcome, they aren't always trained specifically in Psychology. In fact, while many counselors do indeed have license as well as educational backgrounds in the subject of Psychology, counselors can also be people such as clergy, life coaches, spiritual advisors, etc.
Psychotherapists and psychologists, on the other hand, are licensed professionals who hold a degree in the subject they advise on. Additionally, therapists tend to take a more psychological and behavioral approach to problems than do counselors. Because of this, counselors may be a bit less intimidating for people who are apprehensive about getting help in the first place, seeing as they can feel a bit more relatable - like simply talking with a new friend.
Keeping that in mind, if you have reached a place in your life where you feel at a loss for what to do next (whether that be because you're depressed, you feel your relationship with your significant other ending, you've recently lost someone close to you, you have issues coping with the stresses of each day, etc), therapy and/or counseling can be extremely beneficial. Talking with a therapist or counselor may provide new insights/perspectives as well as some tools to keep you moving forward.
The main issue here however, is therapy - as helpful as it can be - also tends to be pretty expensive. So even if you want to get help, there may be financial barriers. After all, very few of us have an extra $200 a week to drop for just an hour of help.
Luckily, there are affordable and even free sources of counseling out there. Now, counseling is not always an appropriate replacement for therapy, however in many cases it can be quite helpful. The tricks to finding affordable or free counseling services are: a) you have to know where to look, and b) do your research on which option is right for you.
That said, below are several forms of free counseling which you may find to be helpful.
Free Counseling Hotlines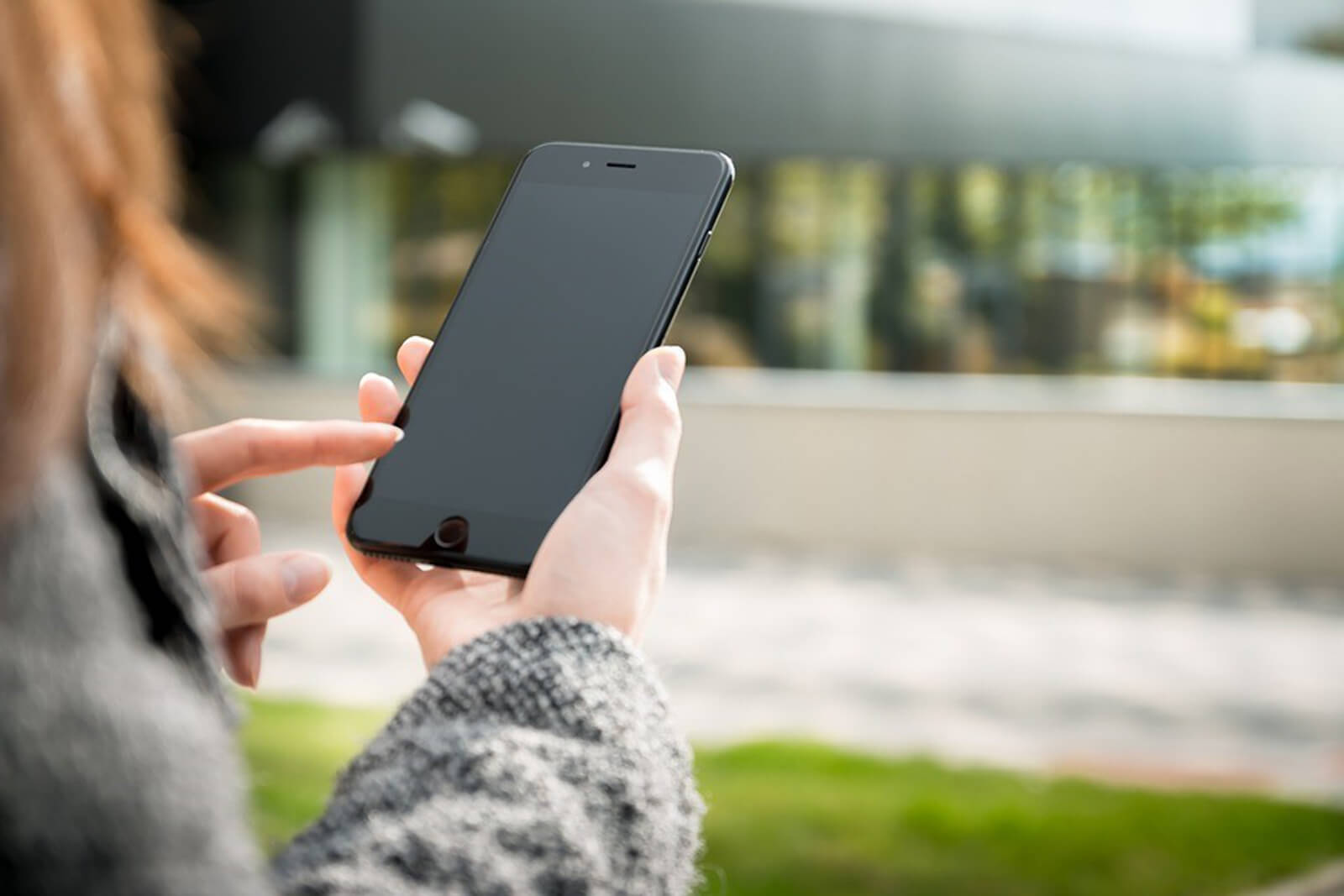 Source: pixabay.com
This type of counseling involves calling a predetermined number for an unscheduled and free counseling chat over the phone at any time of day or night. Numbers vary depending on where you live as well as what specific type of service you are looking for, but can often be found via a quick Google search. Simply type in the words "counseling", "hotline" and/or "help" in addition to the type of help you are seeking and hit the search button. Furthermore, many schools, universities and recreation centers have numbers for these lines posted on bulletin boards. Not to mention, the national suicide prevention hotline is the same number nationally (e.g. 1-800-273-8255).
Having said that, there are several different help lines available to those in need, including: help lines for those contemplating taking their own lives (as mentioned just above), victims of domestic violence and abuse, victims of sexual assault, etc.
In short, this type of free counseling isn't long term, but it can be extremely beneficial in cases of emergencies. Therefore, it is most often used by those people in need of immediate help. Because of this, if you feel yourself getting close to a crisis, it could be a good idea to take some preventative action and research some hotlines for yourself, that way you have them handy if necessary.
Free counseling via support groups
You have likely heard of supportive groups such as AA (Alcoholics Anonymous). What you might be less familiar with however, is that this group is a type of free counseling, and in fact reaches for further than simply acting as a help source to those who have a problem with addiction to alcohol. Similar groups include: grief support groups, cancer survivor groups, codependency support groups, groups for children of alcoholic, binge eating support groups and many many more.
Basically, if you can think of it, there is probably a support group out there for it. Even still, while some of these groups are widely and well known (such as Alcoholics Anonymous or Sex Love Addicts Anonymous, Grief Share, etc) and are easy to find via a simple internet search for the next location and time, there are many additional support groups, likely all within your own town that are more discrete and can be a bit more difficult to find. For more obscure groups, you might consider reaching out to local counselors who specializes in the area you are concerned about and asking for help finding the type of group you are looking for. Often, the counselors you reach out to will be more than willing to help you by giving you a list of references, free of charge.
In view of all of this, this type of free counseling is likely best for those who a) don't mind sharing their thoughts and feelings in larger group settings and b) aren't just looking for tools or new skills (although that will be part of it), but are also looking for support via peers going through the same things.
Free Counseling Through Places of Worship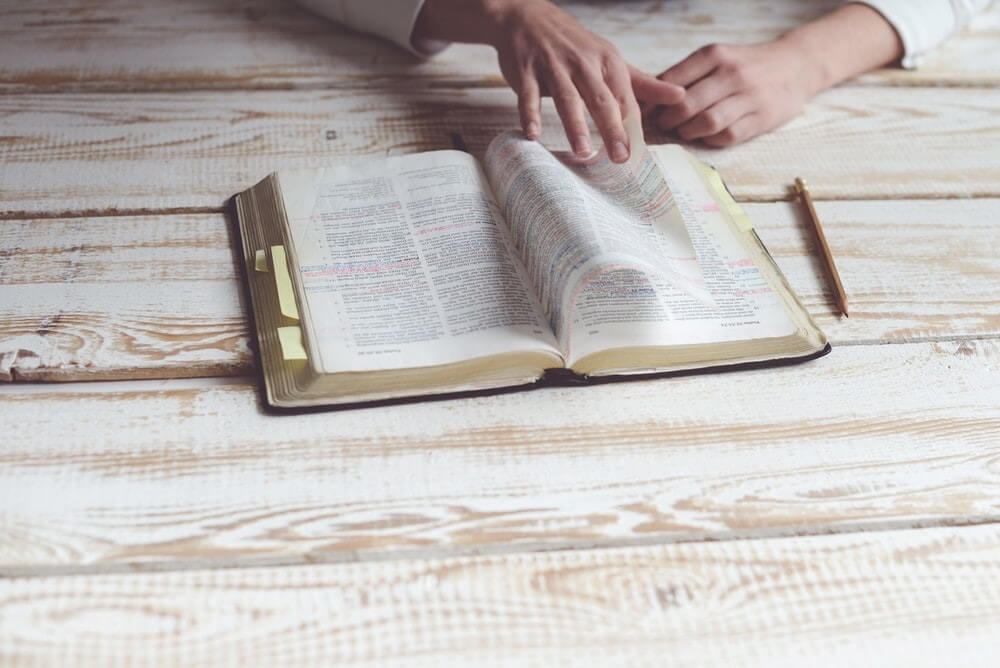 Source: pixabay.com
Free counseling through a place of worship is straightforward, no matter what religion you are. Although this form of counseling is not the same as therapy, it can be a source of support and assistance. If you have a place of worship you are already a regular member at, seeking counseling from the clergy may be as simple as setting an appointment to talk with whomever leads the congregation and services. In these cases, many feel a close connection with said clergy member already - as they already look to them as a spiritual leader - therefore, discussing personal issues is significantly easier than it may have been with a stranger.
On the other hand, if you have a specific religion or set of beliefs you hold dear and practice, however, you do not have a designated place of worship you call your own, do a bit of research to find one that might fit. Find some places you may feel comfortable visiting nearby, as well as make a few calls and even drop by for a few services to see how it feels.
For example, say you have decided this is the route you'd like to go. Your first step should be to search for local places of worship in your general area - specific to the type of belief you hold of course. Second, see if this specific place of worship, has a number you can contact to get ahold of their leader. Then, if they have a number, go ahead and make a call. Explain your situation and that you are looking for some guidance and help, as well as ask if you can make an appointment to discuss your concerns. Lastly, go ahead and actually visit the building where you've decided to seek help, attend a service or two and mingle with the congregation. This can be beneficial in that you may not only receive solace in the surroundings themselves, but you may be able to meet (in person), someone who is able to counsel and help you right away.
Free counseling through your place of employment
Many workplaces offer free counseling services to their employees, though not many employees know this. Luckily finding out if your employer offers this is a pretty straight forward process. All you need to do is contact your HR department to see if these services are available to you. Then, if they are, request information from HR about how to go about using them. There may be an in-house counselor, or there may be a list of therapists/counselors that your employer approves of. Regardless, if this is a benefit offered by your employer it can often be provided free of charge.
Furthermore, while not all employers offer counseling services to their employees, it can be helpful to note that most workplaces that involve extremely high levels of stress for their employees. Therefore, if you find yourself in a very stressful work environment, this could be a good route to consider.
Free counseling online
Online counseling in and of itself is on the rise. Usually entailing signing up for an account, getting paired with an online professional, then chatting via instant messaging, email, video phone (i.e. Skype, etc), or through a corresponding app, online counseling allows for a sense of anonymity (and therefore honesty), which may be more comfortable - depending on the person - than in a face-to-face setting. It should be noted however, that online counseling is not usually free. While there are some free (and affordable) counseling sites out there, many are just as expensive as the face-to-face option. So how do you find online therapy that is affordable?
This may require that you do some research. Sure, there are well known sites out there that offer free online therapy, but the best way to find a site that fits your specific needs is to dig in and do a search via the internet. There are options for online therapy that address specific mental health disorders and ones that can help with the general stresses and challenges of life.
Free counseling through government help and programs
There are plenty of free counseling options the government offers to those who are unable to afford the services on their own, including free, face-to-face sessions. The trick here, however, is figuring out what these services are, if you qualify for them, and how to go about obtaining them.
Unfortunately, there isn't a simple, cut and dry answer when it comes to what services the government offers, as it varies from state to state and county to county. Generally speaking, however, if you dial the number "211" (no matter where you are located, at least with regards to the United States), you will likely be connected to the human and social services within your specific area.
You can then ask about obtaining information on programs and resources that may be available to you. Also, you can check out your state government's website, under the Department of Human Services section for information as well. Finally, if you are on Medicaid, there is a good chance you may be covered for at least one free thirty-minute counseling session a month, so be sure to check if that is an option as well.
Free counseling through training clinics and universities
There are plenty of therapists and psychologists (i.e. more extensively trained psychotherapists, usually with a doctorate in psychology), in training out there who know a lot, but need a certain number of hours before they can meet the criteria for their licensing board. Just like you might go to a beauty school salon for a cheaper cut and color, so too can you go to a training clinic (most often located within a university), to get some free counseling sessions. It is important to know that any sessions completed with a pre-licensed professional will also be supervised by a more experienced psychotherapist for the purpose of training and adequate care.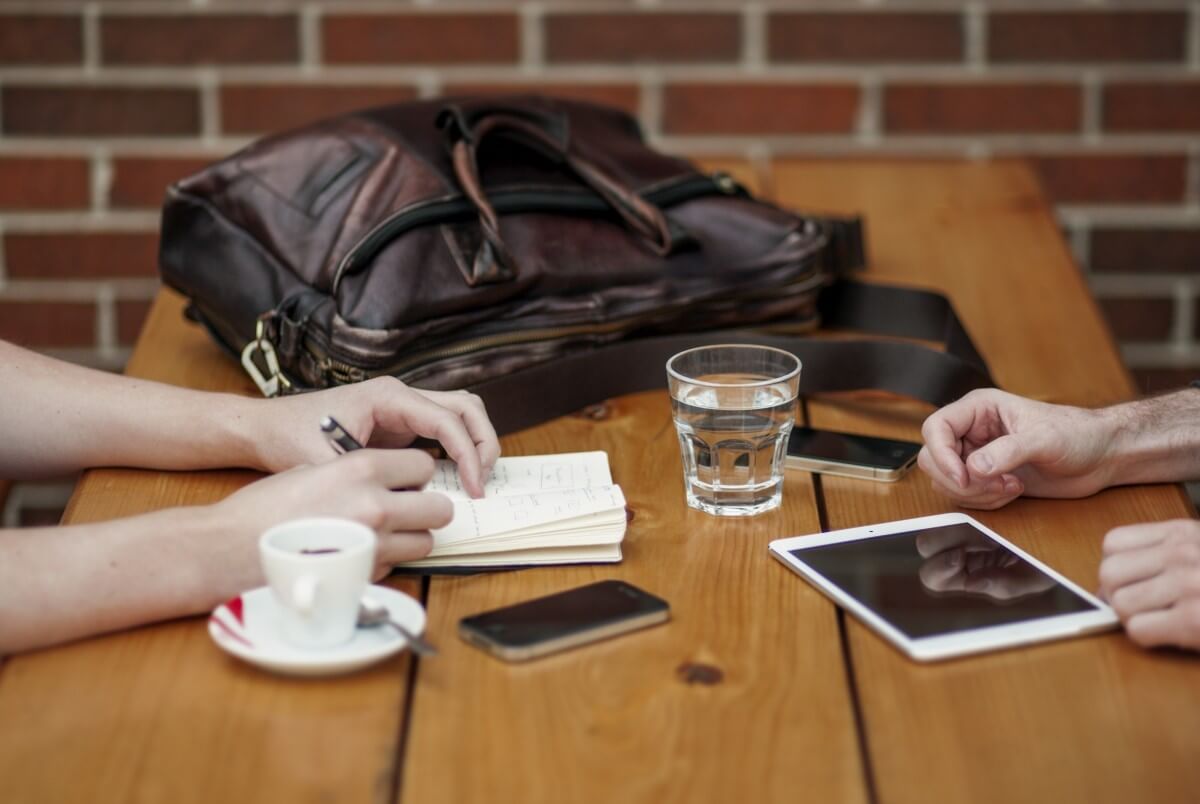 Source: pxhere.com
If you would prefer a face-to-face session, this is a great option for you to consider, seeing as it will likely be and include everything a "real" counseling session would have had you found it outside the walls of a training clinic, minus the cost.
Moreover, finding sessions like these can be relatively simple. All you need to do is contact universities near you, (the website will likely be the best way to do this), then find their Psychology department webpage. The information you need will likely be located here, and if not, there should be a phone number you can call that will lead you directly to the Psychology department itself, where you can get the information you need.
All in all, there are lots of free options out there if counseling is something you need but not something you can afford. Whether you are open to group sessions, looking for help online, need immediate support or are looking for a low-cost face-to-face option, there are free mental health and counseling options for everyone.
Before you consider these free counseling options though, be sure to make sure and check with your current insurance to see what exactly it is they offer as far as mental health care goes. Many people don't realize that they are covered for a certain number of counseling and/or therapy appointments each year at no cost to them. Additionally, consider free online trials (i.e. trials where you get one or more free sessions before having to commit to a membership fee).
Finally, if you find yourself in a situation where none of these options end up working for you, don't write off counseling altogether. There are still plenty of affordable counseling options out there (both online and off), for you to consider.
What You Should Know When Choosing Free Treatment
While there are affordable counseling options available, there are various free online therapy options to consider, but how do you choose? Please spend some time learning more information about free online therapy by learning which websites provide free treatment and how it is provided. Therapists and counselors providing free or affordable services may detail the kind of support that is available. For example, if you have concerns about anger or relationship issues, narrow your search to support options with this experience.
Ask people you know if they could recommend a professional counselor or if they would recommend counseling centers with good reviews. You may find reviews online for discounted or free mental health support, along with insight on potential options to fit your needs. If you find a therapy or counseling option that peeks your interests, don't be afraid to ask questions. Online support options often have a point of contact to refer to with questions or concerns.
As you learn about options available, get to know the format of the support provided. Free or reduced-cost treatment options vary since it may include email, phone conversation, or using an online platform offered by the service provider.
Learn the background experience of the therapists and counselors providing help. It may be suggested to work with a licensed professional counselor as part of a detailed treatment plan between your doctor and mental health specialist. Understanding their background is crucial to finding someone you'll be comfortable talking to. Please review their terms of use to learn more about their services and how they are offered free or a reduced rate.
What should you look for when seeking free online therapy? People wonder if therapy is free when considering the option on a limited budget. It is essential to get to know legitimate options when considering free online therapy or counseling support available online. The key to finding the right help is to find experienced counselors for personal related issues. Counseling centers offer affordable counseling, but some offer individual and family counseling that is free or at a reduced rate depending on your situation.
Some therapists and counselors provide services through a referral. Assess types of therapy or counseling is provided and whether it is a fit for your needs. Depending on your situation, you could get a recommendation to work with a professional counselor for short- or long-term purposes.
Frequently Asked Questions (FAQs)
Can you get free counseling?
If you are looking to find free therapy or counseling, be it for an individual, marriage counseling, or any other form, you may wonder how you can get it for free or low-cost, or if it's possible. Luckily, it is possible, and here's how:
Your insurance may be able to cover it. Alternatively, they may have a low co-pay, which means that you don't pay too much out of pocket. Look at your insurance and what it covers, then see if there is a counseling center that accepts your insurance.
If you're in a city or college town, your university or college may have counseling for free or low cost. If you're a student, you're guaranteed to get it for free. If you're not, you may be able to get counseling at a low cost. College counseling is usually done by people in training, but they are supervised.
If you want free or low-cost counseling, seek the help from your faith. Many pastors offer counseling for free, and they can give you advice that applies to anyone regardless of faith. Even if you aren't religious, you may be able to find some benefits to talking to one.
Your town may have some public options available that are free or low-cost. Do your research and see what they have. There may be a waiting period, but if you're patient or lucky, you can find something.
Some counselors and therapists offer pro-bono slots as a public service. This means that you pay nothing. They fill up fast, but you may get lucky and find a free slot, or a slot that will be free soon.
Some counselors do offer a sliding scale payment, meaning you pay based on income. If you don't make much, this can make counseling affordable for you.
Is there any free online counseling?
On the Internet, it's a huge world, and there's a good chance that you'll run into people who can talk to you about any situations you have, or at the very least, empathize and be someone to talk to. For example, if you're depressed, there are plenty of depression forums where you can connect to people who are suffering from depression as well. Going to marriage forums may be a good form of marriage counseling. Online community counseling can be quite beneficial, and most forums are free to use.
Of course, if you want to speak to a licensed therapist, this will cost you. Almost all online therapy services have some kind of fee, but usually, you can find it for cheap. Also, some online therapy services may offer a free trial for a week or so. One week is usually not enough, but you can cancel any time and see if the service is right for you.
Is there free family counseling?
Just like free counseling, free or low-cost family counseling is available if you look hard enough. See the question, "Can you get free counselling?" for more information. These rules apply to the family as well.
With that said, there are some unique ways to get free family or marriage counseling. For example, Regain, an online therapy resource, does have a free one-week trial. For many families, they'll need more than a week to sort their family problems, but it's a start.
With family or marriage counseling, talking to other couples or families who have been there can benefit you as well.
Is BetterHelp counseling free?
BetterHelp, if you want to speak to a licensed therapist or counselor, costs anywhere from $80-$100 weekly. You don't pay every week, but instead monthly. Cancel any time for any reason.
Does Talkspace cost money?
Just like most online therapy platforms, Talkspace does cost money, and they have many plans to choose from. You can pay for unlimited messaging therapy, which involves sending text, video, or audio messages to a therapist, with them responding every business day. This plan costs $65 a week, or $260 a month.
Then, there is the premium unlimited messaging plan. This one costs $79 a week, or $316 month. The difference between the premium plan and the basic is that you get a free live session a month with the therapist.
Finally, there is the ultimate plan, which goes for $99 a week or $396 a month. You get the basic unlimited messaging plan, plus four live sessions every month.
Besides the three main plans, there's the couple's therapy plan. It costs as much as the ultimate plan, but you can save $10 a week if you choose the 3-month plan. If you need marriage counseling, Talkspace may be a great choice for all your marriage counseling needs.
This may sound pricey, but if you need help, being able to message a therapist every day is quite beneficial, and is worth every dollar.
Is 7 Cups of Tea Free?
It depends on what you're using it for. 7 Cups of Tea has an online community, where you can speak to other people who have similar issues. The chat rooms are quite an experience, with many people loving how nostalgic it feels. However, if you want to speak to a licensed therapist from 7 Cups of Tea, it will cost you. You have to pay around $150 a month to speak to a therapist. This sounds like quite a bit, but if you're talking to your therapist a lot, it can be a much cheaper alternative to attending traditional therapy or going to a counseling center.
Can you see a therapist anonymously?
Therapy is anonymous by nature. Unless the words you say pose an immediate danger, everything is between you and the therapist. With online therapy, you can add even more anonymity. You can speak to a therapist without showing your face through text and voice chat. You don't have to leave your home, meaning you don't have to worry about someone you know seeing you enter or exit the therapist's office or counseling center.
How do you pay for counseling?
If your insurance covers it, you may not have to pay anything, or a small copay. Most counselors will need money upfront, and most will accept various payment plans. Some may allow you to pay overtime, which is beneficial if you don't have the money right now. If you need mental health counseling, it's important that you do your research and see how the counselor near you accepts payment.
Counseling is something to definitely consider, and if you're on the fence on how to begin, there are always free options out there.
How can I get free counseling?
When it comes to getting free counseling for mental health challenges there are a few options that you can explore. The first is to verify if your health insurance company provides any type of mental health coverage for therapy sessions. In general, insurance companies are required to provide the same type of coverage that they do for other specialists if you meet certain requirements. However, depending on the type of coverage that you have, that many not help you out.
You can explore options that provide mental health services such as your local health department. This could help you to access free or reduced cost therapy options. They may provide you with access to a social worker that can help.
There are also some nonprofits and religious organizations that provide free counseling options. It's important to understand the type of sessions these are because they are not as likely to be with mental health professionals. Such as a licensed therapist.
You may also be able to find online therapy that provides free options to things like forums and support groups. For example, there may be an online emotional support group for those struggling with eating disorders. Some of these may be led by licensed therapists, but it's important to verify.
Is there any free online therapy?
When it comes to free online therapy options or mental health services there are some things that you can find, but it's important to understand what you're looking for. You may be able to find things like free online emotional support groups or text chat forums that you can join to address a specific challenge that you're facing. For example, there are groups and forums for those with specific disorders. These can be great places to connect with others and hear tips and strategies that have worked for them. However, it most likely doesn't include getting access to a mental health professional.
There are many options for working with online therapists however there is usually a therapy cost involved. You can explore these therapy options though to find an affordable option compared to many traditional in-person therapy sessions.
What to look for in online therapy?
When looking for online therapy options, it's best to get really clear on why you're looking for mental health help instead of just searching for free online therapy. If you have been diagnosed with a mental health disorder such as Bipolar Disorder you may want to look for something specific in a therapist compared to if you're wanting to work with a therapist about relationship trouble.
When choosing an online therapy service, make sure to check into their requirements for therapists or counselors. Do they make sure that therapists are licensed?
Is counseling free?
In general, therapy is not free including online therapy. You may be able to find some organizations that provide access to free or reduced mental health services if you look in your local area. You may also be able to find some nonprofits that provide access to free emotional support groups that you can join.
If you're looking for free online therapy options you may be able to find a therapist that does a free trial service, but overall, working with a mental health professional, even online, will have a cost to it.
While mental health services may not be free, you can find alternative options to traditional therapy, counseling, or behavioral health treatments through online therapy.
Is marriage counseling free?
When it comes to marriage counseling, there care different options for therapy, counseling, or help. While you can work with a mental health professional such as a licensed therapist, there are also options such as talking with a local pastor. You may be able to find free counseling sessions through alternative options like this.
When choosing what route to go with marriage counseling, it can help to think about what problems you're facing when choosing who to work with. For example, if you or your partner struggle with certain mental health disorders it could be more helpful to work with a licensed behavioral health specialist instead of someone provide free counseling sessions.
While you may want to find free online therapy options, if you want to work with a therapist, there will likely be some type of cost involved.
Is the crisis text line free?
The crisis text line is a free options to help with mental health crisis. As opposed to online therapy, you simply text the word "HOME" to 741741. A trained crisis counselor will respond and engage with you in conversation. It's important to understand that this should not be the only form of mental health services you use if you're struggling but it's a great resource to use if you are in crisis.
---
Previous Article
How Low Cost Counseling Can Help You
---
Next Article
When Is Restoration Counseling The Right Choice?
---
The information on this page is not intended to be a substitution for diagnosis, treatment, or informed professional advice. You should not take any action or avoid taking any action without consulting with a qualified mental health professional. For more information, please read our
terms of use.