Updated September 15, 2020
Medically Reviewed By Aaron Horn, LMFT, MA
Online Therapy
What Is Online Therapy All About And How Can It Help?
So you're interested in learning more about what it's like to work with a licensed online therapist here on our platform? We're glad you're here! Keep reading to debunk common myths about online therapy, weigh the pros and cons, and To date, we've hosted more than 56 million online therapy sessions on our platform. These sessions include individual, couples, and family therapy sessions conducted live on our platform via unlimited SMS messaging, live chat, telephone therapy, audio therapy, and face-to-face video sessions with board-certified therapists on our platform.
In this article, we give you the inside scoop on what it's "really" like to get therapy with a counselor online. We'll walk you through the pros and cons of seeking online counseling. We also provide success stories and benefits of working with experienced mental health counselors on the BetterHelp platform.
Some people erroneously think that seeing a therapist on the internet is "social media therapy." Online therapy is a component of telehealth that is rapidly gaining in use and popularity as world issues like the global coronavirus pandemic and other concerns are causing people to spend more time socially distant -- and mostly indoors. The good news is that online therapists are board-certified and credentialed psychotherapists that have been clinically trained (just like their offline counterparts) to provide psychotherapy diagnosis, treatment and support.
What this means is -- you're not getting advice from online strangers, text messaging friends or a blog. You're working with licensed mental health professionals who can help you learn how to communicate more effectively and to heal from the unhealed traumas that may be ruining your life. Maybe your doctor has recommended therapy to you, but you weren't sure how accessible it would be.
During sessions with an online therapist, you gain access to a wide range of psychotherapy expertise and tools along with licensed professionals who genuinely care about your wellbeing. You can work with a therapist through text chat, voice messaging and video chat - whichever way of communicating with your doctor is most comfortable for you.
So many people benefit from one-on-one treatment sessions with licensed therapy professionals like psychologists, licensed mental health counselors, and licensed social workers. Getting therapy helped swimmer Michael Phelps learn to cope with depression, anxiety, and stress, and can help you sleep better and feel happier. To date, BetterHelp counselors have treated over one million people, and therapy's accessible wherever you have a cell phone or computer with internet access.
BetterHelp offers one of the best online therapy programs that provides access to on-demand communication with a licensed therapist and other doctors and licensed mental health professionals. The BetterHelp online therapy platform also offers access to top-notch customer service professionals who provide confidential user support to clients.
The BetterHelp platform offers access to mental health solutions for people of all ages. This includes live chat, phone, video chats, and SMS support for services for teens and adults.
Online therapists are available to provide relationship support and mental health services for members of the LGBTQ community, young adults, and couples in crisis. Live sessions with online marriage counseling professionals help couples to develop better communication skills and create stronger bonds between families.
BetterHelp | Our Mission To Better Online Therapy- Why Does It Matter?

Why Is Online Therapy Important?
As a company that is dedicated to providing professional, unlimited online therapy services to a growing audience of people, our mission is all about providing online therapy that is convenient, easily accessible, and affordable. We're happy to help you better understand how you can deal with life's challenges and struggles by getting help anytime and anywhere by providing access to 24-hour psychotherapy online.
Here at BetterHelp, we want you to know that you can get help and get happy today. We're dedicated to providing excellent customer support to our clients and provide access to a licensed mental health professional that specializes in individual counseling, teen counseling, couples counseling, or marriage counseling.
We also offer an extended suite of services that include online access to stress management programs and emotional support options for every member of your family.
Learning to live with a mental health condition is easier when you have support. Whether you communicate with a licensed mental health professional via text, video chat, or engage in audio messaging, your therapist is a licensed mental health professional that has been trained to see the real you.
Over one million people have saved their relationships and found more happiness in their lives using relationship counseling online. Many people have been able to go on to have happier and more stable relationships based on the experience of relationship counseling. Oftentimes, the guidance and emotional support provided by licensed professional counselors online is the catalyst for much needed change in tumultuous relationships.
Thousands of people across the world use online therapy to speak to their doctors about issues with addiction, relationships, and chronic mental health issues including childhood trauma, PTSD, and depression. Licensed therapists answer common questions using BetterHelp with smartphones, tablets, and desktop computers. Smartphone users can easily gain access to live sessions with a licensed mental health professional and online support groups by downloading the free BetterHelp app on the Google Play or App Store.
Online Therapists Available via BetterHelp - But Why Does It Matter? Can Online Therapy Really Help?
BetterHelp provides access to over 8,000 licensed & certified mental health professionals as an alternative to in-office therapy. These providers have helped over a million people total and thousands of people every day with their mental health using internet-based telehealth online therapies. One of the most common misconceptions that people have about our services is that online therapy is as expensive as in-person mental health treatment. The reality is that online therapy sessions have many advantages over traditional therapy; sessions are more easily accessible and less expensive than what you can expect to pay for traditional, face-to-face visits, and all you need is a device with an internet connection.
When you register for an account online with BetterHelp, you are eligible to participate in distance therapy and telemental health services from the following types of providers:
Psychologists - engage in talk therapy

without

the ability to prescribe medication.

Social Workers - online counseling and offline intervention services for individuals and families in distress.

Licensed Professional Counselors - professional therapists who are licensed to provide talk therapy services and couples therapy online.
Psychiatrists - Currently we do not host psychiatrists, provide psychiatry or psychiatric services here on the BetterHelp platform.
BetterHelp therapy may be a useful addition to treatment with psychiatrists. Talk to your doctor about counseling today.
Our therapists have the same therapy experience and credentials as traditional therapists, but with BetterHelp you have greater accessibility with digital text, audio, and video technology. Psychotherapy resources include personalized content, access to virtual online support groups, and psychology-related tips and tricks from medically reviewed BetterHelp articles. Though there are pros and cons of online therapy, our users consistently highly recommend our service and find value in the therapy they receive.
Online Therapy Modalities and Treatments for TeleMental Health Care - What Should You Know About Online Therapy?
Mental health professionals who provide therapy online only differ from in-person therapy in that they communicate with clients via live chat sessions, texting therapy, and video chats. Providers use other digitally connected means to reach our users that sign up with our service via our mobile app. (iOS & Android)
BetterHelp App
It's available as a free download on the BH App Store on Apple and Google Play.
When you opt for online sessions, your therapist can access and read your texting therapy and online chat session notes at any time to respond to your questions and concerns. No more waiting for in-office therapy "business hours" to start the process of getting the help you need. The online therapy counseling room via our app is available 24 hours a day; all you need to do is set up up a time to meet with your counselor so you can get the help and support you need and deserve.
The good news is, there is no limit for how often you can share your thoughts with your online therapist. Unlimited SMS messaging therapy sessions are becoming a popular and affordable way to get 24-hour access to therapy.
When you participate in online therapy, the treatment you receive is with a therapist from the privacy and comfort of your home. You can ensure extra privacy by opting to use a nickname instead of your full or complete name.
Many people are surprised at the wide-variety of topics they can talk about in therapy. Individuals can talk about mental health concerns, personal issues, insecurities, and fears, without worrying about having to be judged. Postpartum moms who are struggling with postpartum depression or "baby blues" can even talk to their therapist for breastfeeding support and therapy advice to help ease symptoms of helplessness or hopelessness.
Online Therapy
Online Therapy - What Is And How Can It Help?
There are a number of different therapy types you can request depending on your needs. Remember, regardless of what mode of therapy or mental health services you choose, you are in the driver's seat. Your willingness to participate in your own healing is the ultimate predictor of whether you'll overcome your mental health challenges --sooner than later. According to the American Psychological Association, the following are five of the most common types of therapy an online therapist can provide:
What Is Psychoanalysis & Therapy?


- This modality of online therapy involves the study of unconscious drives and desires that may be affecting your conscious behaviors.

Licensed therapists who practice

this model of online therapy believe that helping you to uncover your hidden motives and to face them head-on, is the key to good mental health.
Psychoanalysis is one of the most widely recognized forms of therapy that focuses on the unconscious. Therapists who focus on psychoanalysis normally do so in contrast to the methodologies that apply to cognitive behavioral therapy with the belief that the unconscious, and not the conscious, is what really drives human behavior.
On some occasions, you may find a therapist who combines psychoanalysis with cognitive behavioral therapy using an integrative approach.
What Is Behavior Therapy?

- A therapist who practices this model of online therapy believes that recognizing and eliminating negative behaviors from our daily lives is the best way to take control of your mental health. Behavior therapy is often associated with cognitive therapy as both are self-aware modalities.
Sessions with a behavior therapist are likely to center around a self-study of and elimination of negative behaviors that produce undesirable results and replacing them with positive, "results-oriented" behavior. More about behavior therapy from these articles:
What Is Cognitive Therapy?

- Mental health professionals who specialize in cognitive behavior therapy prefer to

take a "thinking" approach to online therapy

. Online chat sessions with a therapist in this category are likely to be based on the principles of cognitive-behavioral therapy (CBT) and focus on organizing your inner world in order to see lasting changes in your mental health. More about cognitive therapy from this article:
Cognitive-behavioral therapy is an excellent form of mental health treatment where you can work on reframing negative thought patterns, which can treat issues including anxiety, depression, and other mental health concerns.
Your cognitive behavioral therapy sessions will be focused on important cognitive aspects, like mindfulness and establishing problem-solving methods based on logic. CBT is an excellent tool where you can separate emotions from thoughts. Behavioral therapy can eventually change the way you interact with people in your life, and help you strengthen your relationships. Both of these therapies teach you effective ways to leave negative thoughts and behaviors behind.
What Is Humanistic Therapy?

- This "person-based" therapy is a form of goal-setting therapy that guides clients to focus on achieving their fullest potential through mindfulness and behavior modification.

In-office and online therapy sessions

with a humanistic therapist are likely to focus on relieving depression and anxiety, while developing early strategies to help clients realistically achieve their goals.
Humanistic practitioners are doctors who believe that the key to mental health and wellness is a steady progression of achievements towards important life goals. These therapists place a high value on community and service and view these two things as fundamental towards treatment.

What Is Integrative/Holistic Therapy?


- Sessions with an online therapist who practices integrative therapy are likely to combine a variety of principles from each of the therapy modalities listed above. Holistic therapists offer online therapy with a person-centered approach and provide a combination of therapy modalities to balance mental health.
Regardless of their chosen modalities or method of treatment, licensed therapists provide diagnosis and treatment for mental health related conditions like anxiety disorder, obsessive-compulsive disorder (OCD), and bipolar depression.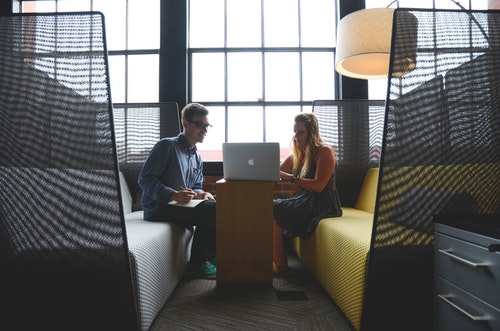 Therapy Online: Who Can Participate in Online Therapy?
Online therapy is a versatile and easy to use option for getting the best online therapy in a private environment for individuals, couples, and families of all ages, and individuals from diverse cultures, religions, and genders. We know it can be hard to search for the best therapist for your needs. Online therapy is for everyone, and is a safe space for people in the LGBTQ community.
There may be issues that you want to discuss with a therapist one-on-one, or problems that involve your relationship where an online couples counselor can help. BetterHelp provides the best online therapy for individuals, couples, members of the LGBTQ community, and families who are struggling with or suspecting an underlying mental illness. There are many therapy programs that advertise online, but BetterHelp stands out because over a million people have benefited from our service. Whether you're seeing a counselor for individual or couples therapy, your contact information is kept confidential and follows all HIPPA regulations.
Online therapists are licensed to provide diagnosis, treatment, and referrals for mental health-related issues. Major health insurance providers now provide behavioral health options that cover counseling sessions regardless of location as long as the therapists are licensed. It's crucial to work with a mental health professional who has an updated license, so you know you're getting the best treatment possible.
Check with your health insurance provider or employer to learn if your in-office therapy behavioral health benefits can be applied to your online therapy sessions, and which services they've worked with before.

***Special note regarding emergency situations
It's crucial to have access to emergency resources if there's an urgent mental health matter. If you are in a crisis or any other person may be in danger - don't use this site. These resources can provide you with immediate help. If you are experiencing a life-threatening situation, please reach out to these emergency resources or contact 911 if there is immediate danger.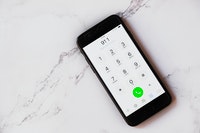 If you need a crisis hotline, national healthline, or want to learn more about therapy, please see below:
How to Choose the Best Online Therapist And Online Therapy Service For You
What Should You Keep In Mind When Looking For Mental Health Therapy Online?
To get the best online therapy results from attending therapy online, first, be honest with yourself about what you want to change (and what your ultimate goals are.) Get matched to the therapist that best matches your lifestyle and comfort level.
Different people have different needs, and you should consider the pros and cons of online therapy. For example, social workers who work for the best online therapy programs have a wealth of experience treating varied populations. If you have post-traumatic stress disorder and have endured significant trauma, a social worker may be a great fit for you. If they've worked in the field, treating clients in clinics, they have seen clients from diverse backgrounds. They are bringing a wealth of experience and knowledge to online therapy programs.
If you're a member of the LGBTQ community, you might feel the most comfortable with a therapist who specializes in this area. Having the right therapy for your needs, whether your provider is a counselor, therapist, or social worker, is imperative. You have unique experiences and you probably want someone who understands that. That's why it's important to select a provider from the best online therapy program, who can support you in the way you deserve.
For example, an introverted person may opt-out of face-to-face therapy and prefer texting therapy or chat therapy instead. When you meet with our counselors, it's in real-time with a live chat. The great thing about chatting with your therapist online is you can receive unlimited messaging therapy. You and your counselor can communicate in between sessions as many times as you need. If something is on your mind, you send your therapist a message right away and get support.
If you're wondering whether online therapy is right for you, click here and here to learn more.
Affordable Payment Options for Online Therapy
One of the best things about getting online therapy is the wide variety of payment options to cover the cost of counseling that includes free, reduced, sliding-fee scale and health insurance pricing (check BetterHelp's website for pricing and payment options). Initial consultations with online therapists are free.
If your health insurance plan covers behavioral health services on the platform, you can find a therapist that accepts one of the major health insurance plans. Speak with your healthcare provider to learn more. If you're not covered for therapy under your current health plan, there are sliding-fee and reduced-cost options available. In most cases, seeing counselors via online therapy costs substantially less than in-office therapy.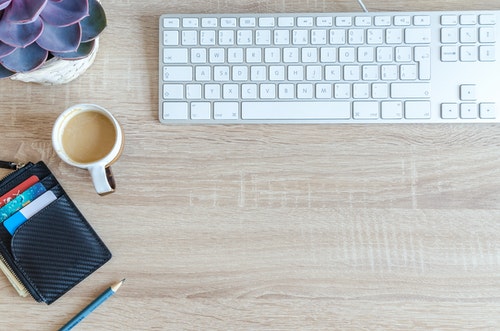 Therapy Online: Get Started with Online Therapy in 6 Easy Steps
Ready to get started with online therapy? Get started with online therapy with a BetterHelp therapist (and make in-office therapy hassles a thing of the past.)
Take our questionnaire and get matched with your therapist based on discipline, modality, availability, and cost.

Decide how you want to attend your BetterHelp therapy sessions.

Login for your session when it's time.

Ask and answer questions about real-life challenges.

Put your therapy session advice into action.

Get results!

Online Therapy

...it can work for you!
Options for attending online therapy via the BetterHelp online platform include messaging, video chat, and audio chat, all of which are included in BetterHelp membership. Live chat sessions help clients to stay in the moment and work through challenging feelings via text with their therapist.
When a person chooses live chat sessions, they can write freely about their feelings. Audio chat allows the client to hear their therapist's voice and receive emotional support that way. Some people benefit and feel comforted by hearing their therapist's voice, which is where audio messaging can be a great therapeutic tool.
Text, video or audio are all ways that you can get excellent support from your counselor. The relationship with your therapist is one of the most important connections, and the key to getting the best mental health treatment.
Now that you understand the basics on how to get the best online therapy to suit your specific needs -- here's a breakdown of how to virtually attend your therapy sessions online.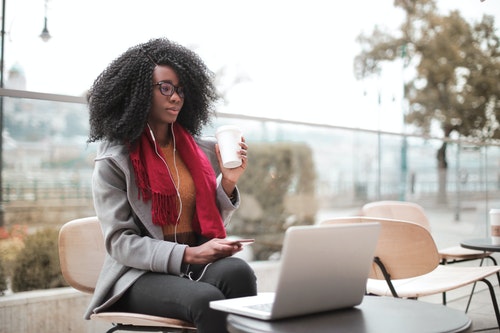 Online Therapy
Chat sessions

-

Online therapy

sessions function just like in-office therapy sessions, with one major exception --you no longer have to go into the office. Online chat sessions are conducted via a mobile app or by directly logging into the online therapy platform and following the instructions to virtually connect with your online therapist.

Texting therapy

- This provides online clients with access to unlimited message therapy sessions. Online clients communicate with their therapists in this manner once the therapeutic relationship has been established.

Web therapy

- Allows patients and therapists to connect via the BetterHelp platform using a laptop or desktop. No more stressful visits to a therapist's office. Now, licensed therapists come to you! Online therapy sessions conducted via desktop, laptop, or mobile app are a great option for attending individual online therapy, couples therapy and family therapy (while maintaining your sense of privacy-you can even use a nickname.)
Online Therapy Topics Discussed On Our Website:
Online Therapy Frequently Asked Questions (FAQ's) - What, Why, Where & How

Online therapy - how much does getting therapy online cost?
Online therapy sessions can vary in price based on your individual circumstances. In most cases out-of-pocket or health insurance based online therapy sessions are less than an in-office visit. There's no student plan for online therapy, but the sessions are affordable for people who are in school and on a budget. With traditional in-person therapy, you could end up paying much more for sessions than you could if you met with an online counselor. When people compare the pros and cons of online therapy vs. in-office therapy costs, affordable online therapy counseling and face-to-face live video options are becoming the more popular choice.
Does online therapy really work?
Yes! According to psychology researchers, mental health professionals, and medically reviewed journals like the Journal of Affective Disorders, data supports that getting psychotherapy online, online marriage counseling, and relationship counseling services are just as effective as offline therapy. Online therapy uses the same psychological techniques and strategies to mitigate the negative symptoms of mental health.
Therapists who practice online also provide treatment services for people suffering from substance abuse, addiction, adhd, depression, eating disorders. LGBTQ issues, and a wide-range of other mental health related conditions. Over seventy-percent of people who completed our questionnaire and are committed to online therapy show an overall improvement in their lives and a reduction of chronic mental health symptoms.
What is the best online therapy platform?
If you're looking for a good match in a therapy platform, there are a few features to look out for. For example, when choosing a therapist on a new online therapy platform, ask yourself, is the platform easy to navigate? Am I comfortable with the user interface? Does the therapy platform offer access to therapy services seven days a week? All of these are important questions to consider when you're choosing a therapist and a therapy platform.
The best online therapy occurs in a setting where you and your ideal therapist are matched and participate in value-added sessions that provide you with new coping skills and strategies for managing your mental health. Confidential sessions with psychologists, marriage and family therapists, and LGBTQ-focused counselors happen in a private location of your choosing, and you can use a nickname if you're not comfortable using your legal name. You can meet with a licensed therapist in a place where you feel comfortable and secure on any device where you have a solid internet connection and a private environment to chat with your therapist.
Does My Insurance Cover Online Therapy With BetterHelp Psychologists?
The answer to this is - maybe. The Mental Health Parity Act currently requires that employers and a few others who provide access to group health plans must offer equal benefits for medical and mental health related services. As a result, a few major health insurance providers now cover online behavioral health services as a part of their group health insurance plans.
Check with your group health insurance provider, employer, or doctor to learn if your employer or health plan provides coverage for behavioral health-related services under the Mental Health Parity Act. When you contact your provider, follow the prompts to enter your insurance information to gain access to your plans coverage details.
Are BetterHelp online therapy services covered by health insurance, Medicare, or Medicaid?
The BetterHelp platform offers affordable and sliding-fee out-of-pocket based therapy. In some cases, out-of-pocket costs for therapy can be reimbursed by a medical insurance or behavioral health insurance plan. If you aren't sure if your health insurance plan provides coverage for therapy and behavioral health-related services -- talk to your Medicare or Medicaid insurance provider before your first appointment as part of your pre-visit process.
You can find the contact information for your Medicare or Medicaid provider on the back of your state-issued health insurance card. Use the contact number on the back of your card to keep your information secure.
How much should I pay for online therapy services?
The amount that you'll pay for regular, in-person therapy can vary depending on many factors. Some factors that can affect the cost of therapy include type of therapy, location, specialization, and other individual factors. The national average cost of therapy for in-person sessions with a licensed clinical social worker, psychologist, licensed mental health counselor and similarly certified professionals ranges between $60 - $200 for forty-five to sixty minute sessions.
In contrast, therapy sessions with licensed clinical social workers and therapists on the BetterHelp platform start as low as $40-$70 per week (billed monthly).
How Can I Learn More About BetterHelp's Online Therapy Services?
If you're interested in learning more about BetterHelp's leading online therapy services -- start by downloading our free app on the App Store or Google Play. You can also find related articles or newsletters online that highlight the quality of our therapy services and provide you with information on how to learn more about the credentials of the therapist assigned to your profile. When you register for your free therapy account on the BetterHelp platform our secure therapy matching services picks best therapists for you based on your needs and your geographical location.
Learn More About BetterHelp Mental Health Psychologists Can Help You Below:
You can find us by checking out our About Us Page, FaceBook Page, Twitter Page, LinkedIn Page (our founder), Pinterest Page, Instagram Page, LinkedIn page, and our YouTube Channel. You can also email us at contact@betterhelp.com and receive a response within 24 hours.
You can also follow these mental health resources on social media, with links to view reviews from previous visits. (Read testimonials listed below.) and Facebook page here
Follow NAMI on Twitter here and here
Follow Mental Health America here and on Facebook here
Follow NIMH (National Institute of Mental Health) here and here

Follow RAINN here and on Instagram here
Follow Suicide Prevention Lifeline on Facebook here
Follow National Domestic Hotline on Instagram here
Mental Health California™ also provides quality information and news on a variety of mental health-related conditions.
The Youth Mental Health Project™ they "educate, empower, and support families and communities to better understand and care for the mental health of our youth."

BetterHelp Content References
Andersson, G., & Cuijpers, P. (2009). Internet-based and other computerized psychological treatments for adult depression: a meta-analysis. Cognitive behaviour therapy, 38(4), 196–205. doi: 10.1080/16506070903318960. https://pubmed.ncbi.nlm.nih.gov/20183695/
Andersson, G., Cuijpers, P., Carlbring, P., Riper, H., & Hedman, E. (2014). Guided Internet-based vs. face-to-face cognitive behavior therapy for psychiatric and somatic disorders: a systematic review and meta-analysis. World psychiatry : official journal of the World Psychiatric Association (WPA), 13(3), 288–295. doi: 10.1002/wps.20151. https://www.ncbi.nlm.nih.gov/pmc/articles/PMC4219070/
Andersson, G. and Titov, N. (2014), Advantages and limitations of Internet‐based interventions for common mental disorders. World Psychiatry, 13: 4-11. doi:10.1002/wps.20083 https://onlinelibrary.wiley.com/doi/full/10.1002/wps.20083
Baumel, A. (2015), Online emotional support delivered by trained volunteers: users' satisfaction and their perception of the service compared to psychotherapy. Journal of Mental Health, 24:5, 313-320. doi: 10.3109/09638237.2015.1079308. https://www.tandfonline.com/doi/full/10.3109/09638237.2015.1079308
Beebe, L., Smith, K.D., & Phillips, C. (2014). A Comparison of Telephone and Texting Interventions for Persons with Schizophrenia Spectrum Disorders, Issues in Mental Health Nursing, 35:5, 323-329, doi: 10.3109/01612840.2013.863412. https://www.tandfonline.com/doi/full/10.3109/01612840.2013.863412
Bergström, J., Andersson, G., Ljótsson, B. et al. Internet-versus group-administered cognitive behaviour therapy for panic disorder in a psychiatric setting: a randomised trial. BMC Psychiatry 10, 54 (2010). doi: 10.1186/1471-244X-10-54. https://bmcpsychiatry.biomedcentral.com/articles/10.1186/1471-244X-10-54
Christensen, H., Batterham, P., and Calear, A. (2014), Online interventions for anxiety disorders. Current Opinion in Psychiatry, 27(1): 7-13. doi: 10.1097/YCO.0000000000000019. https://insights.ovid.com/article/00001504-201401000-00003
Etzelmueller, A., Radkovsky, A., Hannig, W., Berking M., Ebert, D. (2018), Patient's experience with blended video- and internet based cognitive behavioural therapy service in routine care. Internet Interventions, 12: 165-175. doi: 10.1016/j.invent.2018.01.003. https://www.sciencedirect.com/science/article/pii/S2214782917300891?via%3Dihub
Fisher, J. (2015). Workplace Burnout Survey | Deloitte US. Retrieved from https://www2.deloitte.com/us/en/pages/about-deloitte/articles/burnout-survey.html
Free, C., Knight, R., Robertson, S., Whittaker, R., Edwards, P., Weiwei, Z., Rodgers, A., Cairns, J., Kenward, M., Roberts, I. (2011). Smoking cessation support delivered via mobile phone text messages (txt2stop): a single-blind, randomised trial. The Lancet, 378 (9785), 49-55. doi: 10.1016/S0140-6736(11)60701-0. http://www.sciencedirect.com/science/article/pii/S0140673611607010
Fruhlinger, J. (2014, October 15). All-You-Can-Text Therapy Services. Retrieved from http://www.wsj.com/articles/all-you-can-text-therapy-services-1413398763
Fundraising Regulator (FR). (n.d.). MIND (THE NATIONAL ASSOCIATION FOR MENTAL HEALTH). Retrieved from https://www.fundraisingregulator.org.uk/directory/mind-national-association-mental-health
Gerben J Westerhof, PhD, Sanne M A Lamers, PhD, Marloes G Postel, PhD, Ernst T Bohlmeijer, PhD, Online Therapy for Depressive Symptoms: An Evaluation of Counselor-Led and Peer-Supported Life Review Therapy, The Gerontologist, Volume 59, Issue 1, February 2019.
Granholm, E., Ben-Zeev, D., Link, P. C., Bradshaw, K. R., & Holden, J. L. (2012). Mobile Assessment and Treatment for Schizophrenia (MATS): a pilot trial of an interactive text-messaging intervention for medication adherence, socialization, and auditory hallucinations. Schizophrenia bulletin, 38(3), 414–425. doi: 10.1093/schbul/sbr155. https://pubmed.ncbi.nlm.nih.gov/22080492/
Gratzer, D. and Khalid-Khan, F. (2016). Internet-delivered cognitive behavioural therapy in the treatment of psychiatric illness. CMAJ, 188 (4) 263-272. doi: 10.1503/cmaj.150007. https://www.cmaj.ca/content/188/4/263
Harrison, V., Proudfoot, J. G., Wee, P.P., Parker, G., Hadzi-Pavlovic, D., Manicavasagar, V. (2011). Mobile mental health: Review of the emerging field and proof of concept study. Journal of Mental Health, 20(6): 509-24. doi: 10.3109/09638237.2011.608746. http://www.researchgate.net/publication/51711243_Mobile_mental_health_review_of_the_emerging_field_and_proof_of_concept_study
Healthline. (n.d.). Healthline on Flipboard. Retrieved from https://flipboard.com/@healthline
Hedman, E., Andersson, G., Ljótsson, B., Andersson, E., Rück, C., Mörtberg, E., & Lindefors, N. (2011). Internet-based cognitive behavior therapy vs. cognitive behavioral group therapy for social anxiety disorder: a randomized controlled non-inferiority trial. PloS one, 6(3), e18001. https://doi.org/10.1371/journal.pone.0018001. https://www.ncbi.nlm.nih.gov/pmc/articles/PMC3070741/
Jones, M., Kass, A. E., Trockel, M., Glass, A. I., Wilfley, D. E. & C. Taylor, C. B. (2014). A Population-Wide Screening and Tailored Intervention Platform for Eating Disorders on College Campuses: The Healthy Body Image Program, Journal of American College Health, 62:5, 351-356, doi: 10.1080/07448481.2014.901330. http://www.tandfonline.com/doi/abs/10.1080/07448481.2014.901330
Kocsis, B. and Yellowlees, P. (2018). Telepsychotherapy and the Therapeutic Relationship: Principles, Advantages, and Case Examples. Telemedicine and e-Health, 24:5, 329-334. doi: 10.1089/tmj.2017.0088. https://pubmed.ncbi.nlm.nih.gov/28836902/
Kumar, V., Sattar, Y., Bseiso, A., et al. (2017). The Effectiveness of Internet-Based Cognitive Behavioral Therapy in Treatment of Psychiatric Disorders. Cureus 9(8): e1626. doi: 10.7759/cureus.1626. https://www.cureus.com/articles/8283-the-effectiveness-of-internet-based-cognitive-behavioral-therapy-in-treatment-of-psychiatric-disorders
MacDonell, K.W., Prinz, R.J. A Review of Technology-Based Youth and Family-Focused Interventions. Clin Child Fam Psychol Rev 20, 185–200 (2017). https://link.springer.com/article/10.1007%2Fs10567-016-0218-x
Marcelle ET, Nolting L, Hinshaw SP, Aguilera A. Effectiveness of a Multimodal Digital Psychotherapy Platform for Adult Depression: A Naturalistic Feasibility Study. JMIR Mhealth Uhealth 2019;7(1):e10948
URL: https://mhealth.jmir.org/2019/1/e10948. DOI: 10.2196/10948, PMID: 30674448, PMCID: 6364202
Mayo Clinic Staff. (2017, May 24). Mental health: Overcoming the stigma of mental illness. Retrieved from https://www.mayoclinic.org/diseases-conditions/mental-illness/in-depth/mental-health/art-20046477
Mental Health America (MHA). (2016, October 18). New State Rankings Shines Light on Mental Health Crisis, Show Differences in Blue, Red States. Retrieved from https://www.mhanational.org/new-state-rankings-shines-light-mental-health-crisis-show-differences-blue-red-states
Mulson, J. (2020, April 28). Therapy changing as people seek mental health services. Retrieved from https://gazette.com/life/therapy-changing-as-people-seek-mental-health-services/article_d9c14a0c-8006-11ea-8009-773c7ed579b1.html
Nagel, D. (2011). The future of online therapy. Psychotherapy Networker Symposium, Washington, D.C. https://doi.apa.org/buy/PE
National Alliance on Mental Illness (NAMI). (2019, September). Mental Health By the Numbers. Retrieved from https://www.nami.org/mhstats
Neimark, G., M.D. (2009). Patients and Text Messaging: A Boundary Issue. American Journal of Psychiatry, 166:11, 1298-1299. https://europepmc.org/article/med/19884240
NHS. (n.d.). Find psychological therapies service. Retrieved from https://www.nhs.uk/service-search/find-a-psychological-therapies-service/
Office for Civil Rights (OCR). (2013, July 26). Summary of the HIPAA Privacy Rule. Retrieved from https://www.hhs.gov/hipaa/for-professionals/privacy/laws-regulations/index.html
Office of the Professions. (2012, August 27). NYS Psychology:Q&A About Licensure and Limited Permits. Retrieved from http://www.op.nysed.gov/prof/psych/psych-licques.htm
Olthuis JV, Watt MC, Bailey K, Hayden JA, Stewart SH. Therapist‐supported Internet cognitive behavioural therapy for anxiety disorders in adults. Cochrane Database of Systematic Reviews 2015, Issue 3. Art. No.: CD011565. DOI: 10.1002/14651858.CD011565. https://www.cochranelibrary.com/cdsr/doi/10.1002/14651858.CD011565/full
Professional Standards Authority for Health and Social Care. (n.d.). Find an Accredited Register. Retrieved from http://www.professionalstandards.org.uk/what-we-do/accredited-registers/find-a-register/-in-category/categories/professions/counselling
Reynolds, D. J., Jr, Stiles, W. B., Bailer, A. J., & Hughes, M. R. (2013). Impact of exchanges and client-therapist alliance in online-text psychotherapy. Cyberpsychology, behavior and social networking, 16(5), 370–377. doi: 10.1089/cyber.2012.0195. http://www.ncbi.nlm.nih.gov/pmc/articles/PMC3677235/
Rodgers A, Corbett T, Bramley D, et al. (2005). Do u smoke after txt? Results of a randomised trial of smoking cessation using mobile phone text messaging. Tobacco Control; 14:255-261. http://tobaccocontrol.bmj.com/content/14/4/255.short
Stasiak K, Fleming T, Lucassen MF, Shepherd MJ, Whittaker R, Merry SN. Computer-Based and Online Therapy for Depression and Anxiety in Children and Adolescents. J Child Adolesc Psychopharmacol. 2016;26(3):235-245. doi:10.1089/cap.2015.0029. https://pubmed.ncbi.nlm.nih.gov/26465266/
Sweeney GM, Donovan CL, March S, Forbes Y. Logging into therapy: Adolescent perceptions of online therapies for mental health problems. Internet Interv. 2016;15:93-99. Published 2016 Dec 24. doi:10.1016/j.invent.2016.12.001. https://www.researchgate.net/publication/311891819_Logging_into_therapy_Adolescent_perceptions_of_online_therapies_for_mental_health_problems
The British Psychological Society (BPS). (n.d.). Improving Access to Psychological Therapies Register. Retrieved from https://www.bps.org.uk/lists/iapt
University of Zurich. (2013, July 30). Psychotherapy via internet as good as if not better than face-to-face consultations. Retrieved from https://www.sciencedaily.com/releases/2013/07/130730091255.htm
Wagner, B., Horn, A. B., Maercker, A. (2014). Internet-based versus face-to-face cognitive-behavioral intervention for depression: A randomized controlled non-inferiority trial. Journal of Affective Disorders, 152-154, 113-121. doi: 10.1016/j.jad.2013.06.032. https://www.sciencedirect.com/science/article/abs/pii/S0165032713005120
Wantland, D.J., Portillo, C.J., Holzemer, W.L., Slaughter, R., McGhee, E.M. (2004). The Effectiveness of Web-Based vs. Non-Web-Based Interventions: A Meta-Analysis of Behavioral Change Outcomes. J Med Internet Res, 6(4):e40. doi: 10.2196/jmir.6.4.e40. http://www.jmir.org/2004/4/e40/
Wentzel J, van der Vaart R, Bohlmeijer ET, van Gemert-Pijnen JE. Mixing Online and Face-to-Face Therapy: How to Benefit From Blended Care in Mental Health Care. JMIR Ment Health. 2016;3(1):e9. Published 2016 Feb 9. doi:10.2196/mental.4534. https://mental.jmir.org/2016/1/e9/
Therapy Resources

Best for Couples: ReGain
ReGain is a relationship-focused, online therapy platform for couples and individuals aiming to strengthen the relationships in their lives. By enabling people to connect with licensed, professional therapists from the comfort and convenience of their own homes, ReGain makes therapy accessible to anyone facing relationship challenges.
Couples who use the online therapy platform gain confidential access to therapy services that include marriage counseling, sex therapy, and meta analysis for all parties in the relationship to help get a better understanding of your couple's relationship dynamic.
Overcoming relationship struggles alone can be disheartening. Licensed therapists with ReGain can provide answers to frequently asked questions about dating, marriage, and relationships. ReGain counseling offers struggling couples with a new alternative for resolving issues that could otherwise lead to separation or divorce. This is especially true with couples whose relationships are complicated by dealing with chronic mental health issues like anxiety, depression, grief, or post-traumatic stress disorder.
The best online therapy programs for dating and married couples recognize that scheduling in-person therapy sessions can be a tremendous hurdle to overcome. In the past, couples with specific issues have forgone therapy due to scheduling difficulties, full workdays, traffic…(the list goes on). ReGain aims to remove barriers by offering a unique user experience that includes the option to speak with a licensed therapist online.
Regain makes it easy to find a therapist online that is well-versed in the art of couples communication that is able to easily understand what is best for couples based on live sessions with individuals and couples online. Live sessions are available online 24 hours a day. This works well for almost everyone's schedule-even if you'd prefer a middle-of-the-night audio session. Always-on live sessions with ReGain make it possible for everyone to gain access to high-quality psychotherapy online without the hassle of worrying about having to schedule an appointment.
Real-time sessions with a licensed therapist at Regain are available online via video chat, audio messaging, SMS messaging (including unlimited messaging options), and live chat. When it comes to internet versus face-to-face therapy -- getting counseling online today provides the equivalent level of cognitive behavioral intervention for depression and other chronic mental health disorders as face-to-face visits in a private therapy practice.
Once you sign up for Regain, you and your partner will share a joint account in which you can communicate with your therapist together. Although all written text is visible to both you and your partner, you can schedule an individual live session with your counselor at any time.
You can connect with ReGain here: https://www.regain.us/

Best for Teens: Teen Counseling
Looking for an online therapy platform that is best for teens? Consider teen counseling options online. Teen Counseling is a therapy platform dedicated to helping teens thrive. The online teen counseling platform provides live counseling sessions via an online chat room, SMS messages, audio, and face-to-face video chat. Some teens feel nervous to share their feelings with others. After a single-session with a person-focused therapist, many teens feel better about sharing their emotions and getting professional advice in a safe and confidential environment.
If you are between the ages of 13-19 years old, you probably already know about the extra pressure that teenagers face in today's world. Trying to prioritize school and healthy relationships during a pandemic, the changing climate, and increasing rates of school shootings can be daunting for anyone. Combined with the hormonal changes and growth that adolescence brings, when a teen might feel that their personality is changing as they grow older, many teens today face mental health challenges and can benefit from confidential teen counseling.
With Teen Counseling, you can feel confident that you're getting high-quality online therapy that is equivalent to the level of care that you'd get at an in-office therapy appointment. Both online and offline psychologists provide resources and referrals to medical doctors and psychiatrists for clients with severe mental health disorders (and those who need medication management).
People who have severe mental health disorders like schizophrenia, dementia, and other severe disorders require access to a psychiatrist or other certified medical provider for intensive supervision and treatment.
Teen Counseling offers teens online access to speak with a licensed therapist any time of the day or night – from wherever you have a steady internet connection. When you choose Teen Counseling services online, you're automatically protected by a confidentiality and privacy policy that keeps the information you share with your therapist confidential. This means that your messages, video chats, and phone calls with a licensed therapist will be kept private. (The teen counseling privacy policy states that not even your parents will not have access to your confidential online sessions, and you can use a nickname if you want). Online therapy sessions are designed to protect teens' personal information, and we have psychiatrists who specialize in teen issues.
It's important you know that whatever you're feeling, there are always tools and clinically trained professionals who care that are available to help make better decisions so you can move forward with your life in healthy and productive ways.
You can explore Teen Counseling here: https://www.teencounseling.com/

Best for LGBTQ+ People: Pride Counseling
Pride counseling is committed to serving the LGBTQ+ community and addressing the specific issues that are prevalent within the community. Pride Counseling is an online therapy platform that aims to make professional mental health care accessible for all. The professionals on the platform make sure you're matched with a HIPPA compliant therapist that respects your right to privacy and confidentiality. Your therapist can discuss sensitive issues with you and your partner including societal bias and rights reserved for non-LGBTQ+ couples.
If you are an individual who identifies as LGBTQ+, you are likely aware that the community faces disproportionately high rates of mental health issues. Your therapist will respond to any concerns that you have during your confidential therapy sessions. Pride Counseling was created to help bridge the gap between mental health care, and the members of the LGBTQ+ community that have previously been suffering in silence.
When you're matched with a therapist, you can feel confident to talk to your therapist about chronic mental health issues including social anxiety disorder, panic disorder, generalized anxiety disorder, and other chronic mental health issues and mood disorders that can affect the quality of our lives.
With Pride Counseling, you can connect with a licensed therapist from the safety and comfort of your own home (or wherever you have an Internet connection). Every therapist on Pride Counseling has at least three years and 1,000 hours of hands-on experience. Your therapist is clinically trained to diagnose mental health related conditions and provide a meta analysis within an LGBTQ context.
You can talk to your therapist in multiple ways by using unlimited SMS messaging, live chat, video chat, or telephone therapy.
After signing up, you will be matched with a licensed therapist who fits your preferences, and has expertise in the issues you're dealing with. It's important to feel like your counselor is a good fit for you, so if you have any doubts, you will be re-matched, no questions asked.
You can connect with Pride Counseling here: https://www.pridecounseling.com/

Best for Christians: Faithful Counseling
Faithful Counseling's mission is to provide clinically certified, spiritually informed therapy. Many Christians today are seeking traditional therapy, but would prefer connecting with a licensed therapist who shares their perspective as Christians. By integrating Biblical wisdom with their clinical expertise in mental health, the therapists at Faithful Counseling aim to invite God into the therapeutic conversation.
People suffering from chronic mental health issues like anxiety disorder may find themselves disappointed when they aren't able to find solace solely in their faith. In some cases, people have family issues that aren't able to be worked out without the guidance and support of licensed family therapists. There's no need to feel guilty for not knowing the answer.
You can access therapy sessions at Faithful Counseling and speak with a therapist from the comfort and privacy of your own home. All you need is a computer, smartphone, or tablet with an Internet connection. You may schedule weekly live sessions with your counselor any day of the week (depending on your schedule).
Options for treatment include unlimited messaging therapy sessions, teen counseling, online marriage therapy sessions, sessions with licensed family therapists and a wide variety of faith-based counseling services. It's important to note that the therapists at Faithful Counseling are all practicing Christians, who are also licensed, experienced mental health professionals.
If you are seeking guidance on specifically spiritual issues (and not mental health issues such as stress or depression), then Faithful Counseling may not be your best option. In those cases, it is recommended you seek pastoral counseling (for example, through your local Church).
You can learn more about Faithful Counseling here: https://www.faithfulcounseling.com/
Check Out Some Of Our Most Popular Articles About Online Therapy
Further Reading
Find Us In The News
OCTOBER 15
All-you-can-text Therapy Services
By Joshua Fruhlinger
"My BetterHelp therapist asked the same kinds of thought-provoking questions as the traditional therapists I worked with in the past. (What is it about your future that you're unsure of? Can you tell me about your old life and what is different now?) Because of the continuing, open-ended nature of the text chat, however, she helped me identify anxiety triggers and coping mechanisms much faster than it would have taken had we met only once a week. What's more, I came to find that launching the BetterHelp site on my smartphone or laptop and writing out my thoughts became therapeutic in itself."
Online therapy is growing, in no small part due to our new way of being in the world, but even before everything went haywire, it was gaining traction.

"A lot of the user base that's interested are people who have never set foot in a therapist's office," says Haesue Jo, a licensed therapist and clinical support lead at BetterHelp, an online counseling and therapy service that provides web-based, phone and text interaction. "This is a way for people to stick their toe in the water if they've been fearful of talking to a therapist before."

BetterHelp has been around for six years, though teletherapy has been available for longer than that. Jo says her service is growing exponentially every year.
MARCH 17
By Bambi Francisco Roizen
"'We've heard from our therapists how Coronavirus increased the level of anxiety with their current clients. We've also seen a spike in people starting online therapy with us,' Alon Matas, President of Teladoc's BetterHelp, told me. 'The number of new members with concerns of stress and anxiety in February more than doubled compared to February of last year, and this trend is accelerating in March.' BetterHelp is providing free service for clients who have been financially impacted by the outbreak (e.g. layoff or loss of income). For new clients, the company is offering financial aid that can cover up to 50% of the counseling cost. Counselors will still be paid but BetterHelp will subsidize the loss."
Real User Reviews
BetterHelp review #110991
Date of review: June 25, 2020
Review written by BetterHelp user M.I. after counseling with Thea Vondracek for 1 month on issues concerning depression, stress, anxiety, intimacy-related issues, and parenting issues
I only spent a short time with Thea Vondracek and she was amazing. The experience you expect when you are optimistic about therapy, she exceeded. I felt comfortable. I felt relieved after my vent sessions. I felt she was present and available. I would recommend Thea to anyone.
BetterHelp review #110961
Date of review: June 25, 2020
Review written by BetterHelp user A.I. after counseling with Dr. Jessica Hamm for 4 months on issues concerning depression, stress, anxiety, career difficulties, coping with life changes, and compassion fatigue
Dr. Hamm has been incredible. She is so skilled and knowledgeable! She handles every message and conversation with compassion, kindness, and care. She's so skilled at therapy that my epiphanies often feel like my own idea, but I can see from my own psychology education where she is helping me connect the dots without giving me the answers. I always feel heard and validated. With her help, I have made significant strides in my mental health. The ability to message with her daily is a huge asset to my life and mental health, as is the function where I can share journal entries with her directly. I recommend Betterhelp often and I highly recommend Dr. Hamm to anyone who is looking for a therapist!
BetterHelp review #110834
Date of review: June 25, 2020
Review written by BetterHelp user L.U. after counseling with Juan Carlos Navarro for 3 months on issues concerning depression, stress, anxiety, trauma and abuse, intimacy-related issues, self esteem, career difficulties, coping with life changes, and coaching
Carlos was a blessing during the several months of therapy. I am beyond grateful that he was kind and understanding. We followed a structured plan to help me cope with my complex PTSD and anxiety. I now have new strategies that I can use everyday. I would highly recommend Carlos to any person who wants a reliable and kind therapist.
BetterHelp review #110506
Date of review: June 23, 2020
Review written by BetterHelp user K.E. after counseling with Whitney Jenerette for 1 month on issues concerning lgbt, grief, and coping with life changes
Whitney helped me in a really difficult time period. I went through a long-term break up, assault, figuring out my sexual identity and just being an adult in times of a pandemic. I am not new to Therapy but I wanted some thing that I could do from home and this exceeded my expectations. Whitney gave me the tools that I needed, instilled confidence in me that I didn't know I had and helped me to find my fire inside again. Thank you so much Whitney and better help for providing me with not only this app but the tools that I needed to be a better me!
BetterHelp review #110119
Date of review: June 22, 2020
Review written by BetterHelp user T.A. after counseling with Blake Williamson for 2 months on issues concerning addictions, relationship issues, and intimacy-related issues
Wasn't sure what to expect because this is actually my first time in therapy but it turned out to be great. Blake does a great job of helping me ask myself the right questions and gives me a lot of tools to use to work on myself, but at the same time he also reminds me that I'm human and that the healing process will take time. It's made me feel more comfortable with my humanity, which in turn is making it more comfortable for me to step out and do the work needed to better myself.
BetterHelp review #110112
Date of review: June 22, 2020
Review written by BetterHelp user H.A. after counseling with Ann Garvey for 2 months on issues concerning depression, stress, anxiety, and self esteem
I have done therapy in the past in different capacities, but my work with Ann has been the most deep-digging, extensive, and effective therapy I have ever experienced. She has supported me through difficult circumstances and has given me the tools to take on a new perspective with my life and my experiences. While therapy is dependant on the effort put in by the client, Ann makes it easy to better yourself and grow. Her expertise & positive energy, matched with BetterHelp's video-chat and messaging functions, have completely transformed my relationship with therapy and myself.
BetterHelp review #109808
Date of review: June 20, 2020
Review written by BetterHelp user R.O. after counseling with Shana Latham for 1 year and 1 month on issues concerning stress, anxiety, relationship issues, family conflicts, grief, intimacy-related issues, eating disorders, parenting issues, self esteem, career difficulties, and coping with life changes
Shana is great! I started working with Shana more than a year ago to help manage my anxiety and work-related stress. I had tried counseling before, but I had never been able to connect with my therapist at the time. With Shana, it was a totally different experience! Within our first session together, I felt like she was able to understand my needs and goals for therapy. She also provided me with exercises and strategies, which were really helpful. Over the course of the year, Shana helped me to better articulate my emotions, needs, and boundaries, and find new coping tools to calm my mind. She was a great listener and non-judgmental partner to have on my journey, and she helped me find the confidence and validation that I needed to dig deeper and move forward. Plus she has such a warmth about her and great laugh too! I'm taking a break from therapy now because I really feel like I'm in a good spot to manage the ups and downs as they come. Thank you, Shana.
BetterHelp review #108837
Date of review: June 16, 2020
Review written by BetterHelp user E.M. after counseling with Aaron George for 1 month on issues concerning stress, anxiety, self esteem, and career difficulties
Aaron is a really great listener. He creates a really calm and safe environment in which to discuss any issues you may have and suggests very practical exercises to help you work through anxiety and stress. I've only worked with Aaron for a few sessions but I'm already feeling much more confident in myself and glad that I made the choice to go into therapy.
BetterHelp review #108447
Date of review: June 15, 2020
Review written by BetterHelp user E.B. after counseling with Gale Dollard for 10 months
I feel so lucky to have Gale as my therapist. I look forward to the sessions we have. She is very patient, kind, and nonjudgmental. She takes the time to really get to know you and tailors your therapy to your needs. I have grown a lot and have made some positive changes in my life since working with Gale. I am very appreciative!
BetterHelp review #108094
Date of review: June 13, 2020
Review written by BetterHelp user S.K. after counseling with Dr. Rommel Johnson for 2 months on issues concerning self esteem, career difficulties, and coaching
This is my first experience with therapy and it has been a great one because of Dr. Johnson. He is kind, patient, understanding, and accommodating. Most importantly, he looks to understand where you need help most urgently, and tries to unlock the most immediate issues to provide relief. My journey ahead is a long one but this has been a great start, and my mental load is already lighter.
BetterHelp review #108518
Date of review: June 15, 2020
Review written by BetterHelp user J.E. after counseling with David Haynik for 1 year and 4 months on issues concerning depression, family conflicts, trauma and abuse, and anger management
At a difficult point in my life, David offered me help which has been truly transformative. I've struggled with depression for many, many years. Thanks to David's compassionate help, I feel like I'm finally on the mend and making great progress towards getting my life back. Thank you, David.
BetterHelp review #108514
Date of review: June 15, 2020
Review written by BetterHelp user L.Y. after counseling with Krysten Rohlik for 1 month on issues concerning depression, stress, anxiety, relationship issues, family conflicts, grief, intimacy-related issues, self esteem, coping with life changes, and compassion fatigue
Krysten is a great listener! She positively dissects my issues and reiterates them back to me so I can learn to understand my situation from another perspective. She is one of the most understanding individuals I have talked to and asks all the right questions to help me move forward!
BetterHelp review #108508
Date of review: June 15, 2020
Review written by BetterHelp user V.A. after counseling with Brandon Woffinden for 2 weeks on issues concerning stress, anxiety, relationship issues, and family conflicts
Brandon has been extremely helpful and compassionate. He responds quickly and with relevant and useful responses (which hasn't always been the case for me with online therapy). He does so much more than just listen, although he listens very well. He has provided valuable insight and outside recommendations that I can do on my own and he follows up. The book that he recommended has really opened my eyes and helped change my perspective. He challenges some of the negative ways I am thinking and helps to identify some of my mental blind spots. I would highly recommend him to a friend!
BetterHelp review #108501
Date of review: June 15, 2020
Review written by BetterHelp user T.E. after counseling with Pamela Walker for 6 months on issues concerning stress, anxiety, trauma and abuse, self esteem, and coping with life changes
I've been seeing Pamela since 2019 and have enjoyed her expertise. She's brought a fresh and refreshing perspective to what I've been dealing with. Pamela is also down to earth, kind, supportive, has a great energy, empathetic and listens. She also checks on me in between sessions, something I've never experienced before with therapists. I highly recommend Pamela.
Get To Know Some Of Our Counselors Below: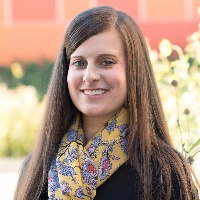 Therapy Licensing
PhD, LP
Therapy Specialties as a therapist: Addictions, LGBT, Family conflicts, Trauma and abuse, Grief, Intimacy-related issues, Eating disorders, Sleeping disorders, Parenting issues, Anger management, Career difficulties, Bipolar disorder
Years of Experience: 8 years as a licensed therapist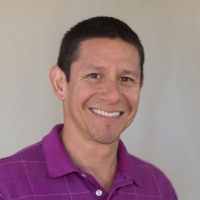 Therapy Licensing
MA,LMFT,LPCC
Therapeutic Specialties as a therapist: Addictions, LGBT, Relationship issues, Depression
Years of Experience as a Therapist:
5 years as a licensed therapist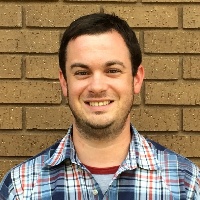 Therapy Licensing
Ed.S,LPC
Therapy Specialties as a therapist: Stress, Anxiety, Relationship issues, Family conflicts, Parenting issues, Depression
Years of Experience as a Therapist:
12 years as a licensed therapist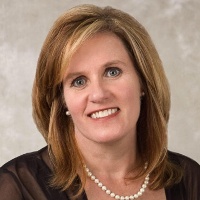 Therapy Licensing
LCSW
Therapeutic Specialties as a therapist: Stress, Anxiety, Relationship issues, Trauma and abuse, Depression
Years of Experience as a Therapist:
25 years as a licensed therapist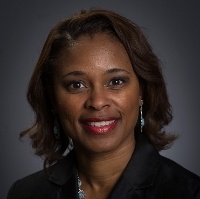 Therapy Licensing
LPC,NCC,GCDF
Therapy Specialties as a therapist: Stress, Anxiety, Relationship issues, Grief
Years of Experience as a Therapist:
10 years as a licensed therapist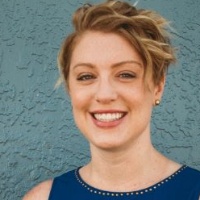 Licensed Online Therapist
LPC,LMHC,LPC-MHSP
Therapeutic Specialties as a therapist: Family conflicts, Trauma and abuse, Parenting issues, Self esteem, Coping with life changes
Years of Experience as a Therapist:
7
years as a licensed therapist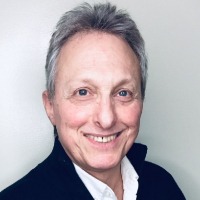 Therapy Licensing
PhD, LCSW, CAP
Therapy Specialties as a therapist: LGBT, Relationship issues, Family conflicts, Grief, Intimacy-related issues, Eating disorders, Sleeping disorders
Years of Experience as a Therapist:
38 years as a licensed therapist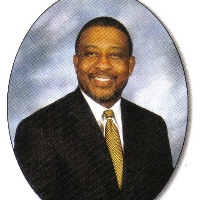 Therapy Licensing
LPC
Therapeutic Specialties as a therapist: Stress, Anxiety, Relationship issues, Family conflicts, Grief, Depression
Years of Experience as a Therapist:
20 years as a licensed therapist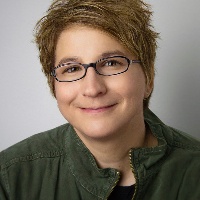 Therapy Licensing
LCSW,MA
Therapy Specialties as a therapist: Addictions, LGBT, Family conflicts, Trauma and abuse, Self esteem, Career difficulties, Bipolar disorder
Years of Experience as a Therapist:
13
years as a licensed therapist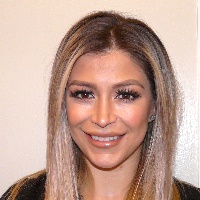 Therapy Licensing
Lcsw,Msw
Therapists Specialties as a therapist:
LGBT
,
Relationship issues
,
Self esteem
,
Depression
,
Coaching
Years of Experience as a Therapist:
8 years as a licensed therapist
Other Common Phrases Used To Find Us:
help therapy

...to name a few of many
BetterHelp is proudly HIPAA Compliant
BetterHelp, 2020 All rights reserved