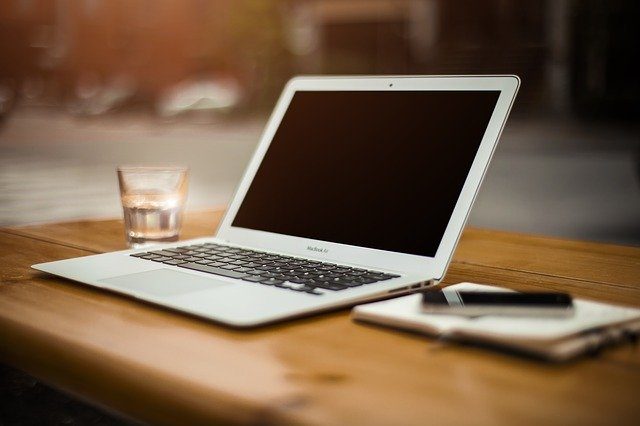 Therapy Online: Who Can Participate in Online Therapy?
Online therapy is a versatile and easy to use option for getting the best online therapy in a private environment for individuals, couples, and families of all ages, and individuals from diverse cultures, religions, and genders. We know it can be hard to search for the best therapist for your needs. Online therapy is for everyone, and is a safe space for people in the LGBTQ community.
There may be issues that you want to discuss with a therapist one-on-one, or there might be problems that involve your relationship where an online couples counselor can help. Whether you're seeing a counselor for individual or couples therapy, you are getting quality mental health treatment. And your contact information is kept confidential and follows all HIPPA regulations.
BetterHelp provides the best online therapy for individuals, couples, and families who are struggling with or suspecting an underlying mental illness. There are many therapy programs that advertise online, but BetterHelp stands out because over a million people have benefited from our service.
Online therapists are licensed to provide diagnosis, treatment, and referrals for mental health-related issues. Major health insurance providers now provide behavioral health options that cover counseling sessions regardless of location as long as the therapists are licensed. It's crucial to work with a mental health professional who has an updated license, so you know you're getting the best treatment possible.
Check with your health insurance provider to learn if your in-office therapy behavioral health benefits can be applied to your online therapy sessions.
***Special note regarding emergency situations
It's crucial to have access to emergency resources if there's an urgent mental health matter. If you are in a crisis or any other person may be in danger - don't use this site. These resources can provide you with immediate help. If you are experiencing a life-threatening situation please reach out to these emergency resources or contact 911 if there is immediate danger.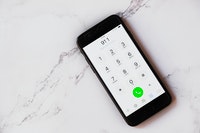 How to Choose the Best Online Therapist for You - What Should You Keep In Mind?
To get the best online therapy results from attending therapy online, first, be honest with yourself about what you want to change (and what your ultimate goals are.) Get matched to the therapist from the description above that best matches your lifestyle and comfort level.
If you're a member of the LGBTQ community, you might feel the most comfortable with a therapist who specializes in this area. Having the right therapy for your needs, whether your provider is a counselor, therapist, or social worker is imperative. As a member of the LGBTQ community, you have unique experiences and you probably want someone who understands that. That's why it's important to select a provider and the best online therapy program, who can support you in the way you deserve.
Different people have diverse needs. For example, social workers who work for the best online therapy programs have a wealth of experience treating varied populations. If you have post-traumatic stress disorder and have endured significant trauma, a social worker may be a great fit for you. If they've worked in the field, treating clients in clinics, they have seen clients from diverse backgrounds. They are bringing a wealth of experience and knowledge to online therapy programs.
For example, an introverted person may opt-out of face-to-face therapy and prefer texting therapy or chat therapy instead. When you meet with your therapist, it's in real-time with a live chat. The great thing about chatting with your therapist online is you can receive unlimited messaging therapy. You and your counselor can communicate in between sessions as many times as you need. If something is on your mind, you send your therapist a message and get support right away.
If you're wondering if online therapy is right for you, click here to learn more.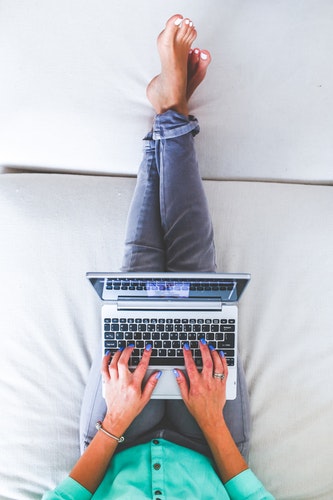 Payment Options for Online Therapy
One of the best things about getting online therapy is the wide variety of payment options to cover the cost of counseling that includes free, reduced, sliding-fee scale and health insurance options (check BetterHelp's website for payment options).. Initial consultations with therapists licensed to diagnose and treat common mental disorders and access to limited support resources online is free.
If your health insurance plan covers behavioral health services on the platform, you can find a therapist that accepts one of the major health insurance plans. Many of today's behavioral health plans cover online therapy for behavioral health services.
If you're not covered for therapy under your current health plan, there are sliding-fee and reduced-cost options available. In most cases online therapy costs substantially less than in-office therapy.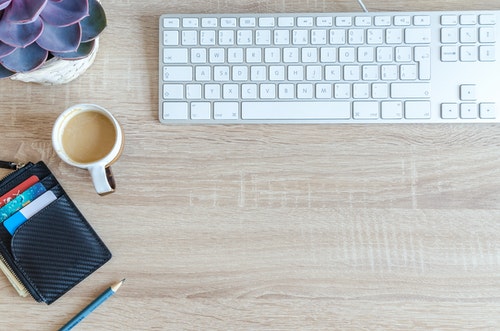 Therapy Online: Get Started with Online Therapy in 6 Easy Steps
Ready to get started with online therapy? Get started with online therapy with a BetterHelp therapist (and make in-office therapy hassles a thing of the past.)
Get matched with your therapist based on discipline, modality, availability, and cost.

Decide how you want to attend your BetterHelp therapy sessions.

Login for your session when it's time.

Ask and answer questions about real-life challenges.

Put your therapy session advice into action.

Get results!
Options for attending online therapy via the BetterHelp online platform include messaging, video chat, and audio chat. Live chat sessions help clients to stay in the moment and work through challenging feelings via text with their therapist. There are so many options a person can choose to get therapy and live happier. It takes time to build a relationship with your therapist, and there are different ways to do it. With video conferencing, clients can have face-to-face sessions with their therapists and get that human interaction they want.
When a person chooses live chat sessions, they can write freely about their feelings. Audio chat allows the client to hear their therapist's voice and receive emotional support that way. Some people benefit and feel comforted by hearing their therapist's voice, which is where audio messaging can be a great therapeutic tool.
Text, video or audio are all ways that you can get excellent support from your counselor. The relationship with your therapist is one of the most important connections, and the key to getting the best mental health treatment. BetterHelp clients enjoy the unlimited messaging therapy sessions that are available with their membership on the platform.
Now that you understand the basics on how to get the best online therapy to suit your specific needs -- here's a breakdown of how to virtually attend your therapy sessions online.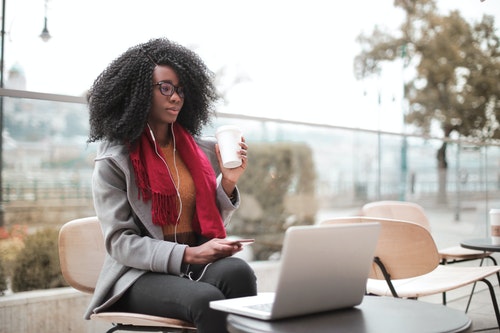 Online Therapy
Chat sessions

-

Online therapy

sessions function just like in-office therapy sessions, with one major exception --you no longer have to go into the office. Online chat sessions are conducted via a mobile app or by directly logging into the online therapy platform and following the instructions to virtually connect with your online therapist.

Texting therapy

- This provides online clients with access to unlimited message therapy sessions. Online clients communicate with their therapists in this manner once the therapeutic relationship has been established.

Web therapy

- Allows patients and therapists to connect via the BetterHelp platform using a laptop or desktop. No more stressful visits to a therapist's office. Now, licensed therapists come to you! Web therapy sessions conducted via desktop, laptop, or mobile app are a great option for attending individual online therapy, couples therapy and family therapy (while maintaining your sense of privacy.)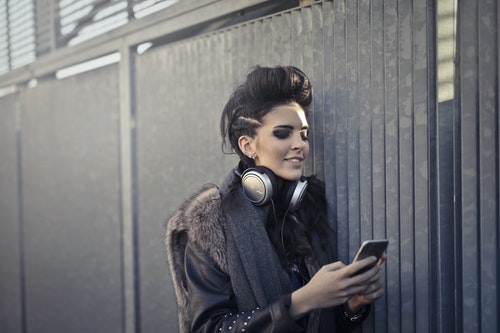 Alternatives To Working With An Online Therapist - Emergency Treatment Services & Organizations
Online Therapy Topics Discussed On Our Website: