Updated February 19, 2021
Medically Reviewed By Aaron Horn, LMFT, MA
Best Online Therapy With BetterHelp Licensed Therapists
What Is Online Therapy And How Can An Online Therapist Help You?
So you're interested in learning more about what it's like to work with one of BetterHelp's therapists? We're glad you're here! Keep reading below to debunk common myths about working with therapists using the internet, and weigh the pros and cons. As you consider the below, please keep in mind that we've has hosted more than 56 million online therapy sessions using our platform.
These sessions include individual, couples, and family therapy sessions conducted live on our platform via unlimited SMS messaging, live chat, telephone therapy, audio therapy, and face-to-face video sessions with board-certified therapists.
Below you will be able to clearly understand what it's "really" like to get therapy with a counselor online working directly with one of the therapists at BetterHelp.com. You can expect to learn about and better understand the pros and cons of seeking online counseling. We'll also provide you with success stories and the benefits of working with experienced counselors.
Some people erroneously believe if they talk to a therapist on the internet, it's "social media therapy."Online therapy is a component of telehealth that's rapidly gaining in use and popularity as world issues like the global coronavirus pandemic and other concerns are causing people to spend more time socially distant -- and mostly indoors. The good news is that online therapists are board-certified and credentialed psychotherapists with clinically trained experience; (just like their offline counterparts) to provide online therapy diagnosis, treatment, and support.
Therefore... you're not getting advice from online strangers, text messaging friends, or a blog. You're working with licensed mental health professionals & therapists who can help you communicate more effectively and to heal from unhealed traumas. Maybe your doctor has recommended therapy to you, but you weren't sure about the level of accessibility it would have.
During sessions with therapists on our platform, you gain access to a wide range of online therapy expertise and tools along with licensed professionals who genuinely care about your wellbeing. You can work with an online therapist through text chat, voice messaging and video chat - whichever way of communicating feels most comfortable for you.
So many people benefit from one-on-one treatment sessions with licensed therapy professionals like psychologists, licensed mental health counselors, and licensed social workers. Getting therapy helped swimmer Michael Phelps learn to cope with depression, anxiety, and stress, and can help you sleep better and feel happier. To date, BetterHelp therapists & counselors have treated over one million people, and therapy's accessible wherever you have a cell phone or computer with internet access.
We offer one of the best online therapy programs, providing access to on-demand communication with a licensed therapist and other doctors. The BetterHelp platform for our therapists also offers access to top-notch customer service professionals who provide confidential user support to clients.
The BetterHelp platform offers access to mental health solutions for people of all ages. This includes live chat, phone, video chats, and SMS support for services for teens and adults.
Online therapists are available to provide relationship support and mental health services for members of the LGBTQ community, young adults, and couples in crisis. Live sessions with online marriage counseling professionals help couples to develop better communication skills and create stronger bonds between families.
Our Online Therapy & Therapist Mission
Why Is Online Therapy & Psychotherapy Important?
As a company... we are dedicated to providing professional unlimited online therapy services to a growing audience of people. Our mission continues to be all about providing services from licensed therapists in a convenient, easily accessible, and affordable way. We're happy to help you better understand ways to deal with life's challenges and struggles by getting help anytime and anywhere by providing access to 24-hour therapist service online.
Thousands of people across the world use online therapy to speak to their doctors about issues with addiction, relationships, and chronic mental health issues including childhood trauma, PTSD, and depression. Licensed therapists answer common questions using smartphones, tablets, and desktop computers. Smartphone users can easily gain access to live sessions and online support groups by downloading the free BetterHelp app on the Google Play or App Store.
***Emergency situations & online therapy
It's crucial to have access to emergency resources if there's an urgent mental health matter. If you are in a crisis or any other person may be in danger - don't use this site. These resources can provide you with immediate help. If you are experiencing a life-threatening situation, please reach out to these emergency resources or contact 911 if there is immediate danger.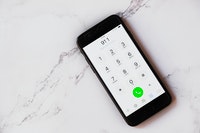 If you need a crisis hotline, national healthline, or want to learn more about therapy, please see below:
Online Therapy Methods
Chat sessions - Online therapy sessions with therapists function just like in-office therapy sessions, with one major exception --you no longer have to go into the office. Online chat sessions are conducted via a mobile app or by directly logging into the BetterHelp platform and following the instructions to virtually connect with which one of the therapists you work with.
Texting therapy - This kind of psychotherapy online provides online clients with access to unlimited message therapy sessions. Online clients communicate with their therapists in this manner once the therapeutic relationship has been established.
Web therapy - Allows patients and therapists to connect via the BetterHelp platform using a laptop or desktop. No more stressful visits to a therapist's office. Now, licensed therapists come to you! The sessions conducted via desktop, laptop, or mobile app with licensed therapists are a great option for attending individual online therapy sessions, couples therapy and family therapy (while maintaining your sense of privacy-you can even use a nickname.)
What kinds of therapy can you get online?

There are a number of different therapy types you can request depending on your needs. Remember, regardless of what mode of therapy or mental health services you choose, you are in the driver's seat. Your willingness to participate in your own healing is the ultimate predictor of whether you'll overcome your mental health challenges --sooner than later. According to the American Psychological Association, the following are five of the most common types of therapy our licensed therapists can provide:
What Is Psychoanalysis & Therapy?
- This modality of counseling involves the study of unconscious drives and desires that may be affecting your conscious behaviors. Licensed therapists who practice this model of online therapy believe that helping you to uncover your hidden motives and to face them head-on.
Psychoanalysis is one of the most widely recognized forms of therapy that targets the unconscious. Therapists who focus on psychoanalysis normally do so in contrast to the methodologies that apply to cognitive behavioral therapy with the belief that the unconscious, and not the conscious, is what really drives human behavior.
On some occasions, you may find an online therapist who combines psychoanalysis with cognitive behavioral therapy using an integrative approach.
What Is Behavior Therapy?
- A therapist who practices this model of counselling believes that recognizing and eliminating negative behaviors from our daily lives is the best way to take control of your mental health. Keep in mind that behavior therapy often gets associated with cognitive therapy as both are self-aware modalities.
Sessions with a behavior therapist are likely to center around a self-study of and elimination of negative behaviors that produce undesirable results and replacing them with positive, "results-oriented" behavior. More about behavior therapy from these articles:
Considering Cognitive Behavioral Therapy? Examples Of How It Can be Used In Treatment - There are a number of examples to consider before working with a counselor to chat and/or talk about ways CBT therapy can help you.
Should I Try Cognitive Behavioral Therapy Near Me? - Learn different methods others have benefited from by having talked about concerns and challenges experienced with a licensed counselor or psychiatrist.
What Is Cognitive Therapy?
- Therapists that specialize in cognitive behavior therapy prefer to take a "thinking" approach to online support sessions. Online chat sessions with a therapist in this category are likely to be based on the principles of cognitive-behavioral therapy (CBT) and focus on organizing your inner world in order to see lasting changes in your mental health. More about cognitive therapy from this article:
CBT Therapy – A Breakdown - Get a clear understanding of the variety of methods that CBT therapy helped others after they agreed to speak with a psychiatrist or licensed counselor.
Cognitive-behavioral therapy is an excellent form of mental health treatment where you can work on reframing negative thought patterns, which can treat issues including anxiety, depression, and other mental health concerns working with experienced therapists.
Your cognitive behavioral therapy sessions will be focused on important cognitive aspects, like mindfulness and establishing problem-solving methods using logic. CBT is an excellent tool where you can separate emotions from thoughts. Behavioral therapy can eventually change the way you interact with people in your life, and help you strengthen your relationships. Both of these therapies teach you effective ways to leave negative thoughts and behaviors behind with the help and support of therapists with the credentials to help you.
What Is Humanistic Therapy?
- This "person-based" therapy is a form of goal-setting therapy that guides clients to focus on achieving their fullest potential through mindfulness and behavior modification. In-office sessions with a humanistic therapist are likely to focus on relieving depression and anxiety while developing early strategies to help clients realistically achieve their goals.
Humanistic practitioners are doctors who believe that the key to mental health and wellness is a steady progression of achievements towards important life goals. These therapists place a highly value community and service and view these two things as fundamental towards treatment.
What Is Integrative/Holistic Therapy?
- Sessions with any of the therapists here that practice integrative therapy are likely to combine a variety of principles from each of the therapy modalities listed above. Holistic therapists here offer online psychotherapy with a person-centered approach and provide a combination of therapy modalities to balance mental health with our online therapists.
Regardless of their chosen modalities or method of treatment, licensed therapists provide diagnosis and treatment for mental health-related conditions like anxiety disorder, obsessive-compulsive disorder (OCD), and bipolar depression.
Learn More About BetterHelp Mental Health Psychologists & Therapists Can Help You Below:
You can find us by checking out our About Us Page, FaceBook Page, Twitter Page, LinkedIn Page (our founder), Pinterest Page, Instagram Page, LinkedIn page, and our YouTube Channel. You can also email us at contact@betterhelp.com and receive a response within 24 hours.
You can also follow these mental health resources on social media, with links to view reviews from previous visits. (Read counseling testimonials listed below and the Facebook page)
Mental Health California™ also provides quality information and news on a variety of mental health-related conditions. - Check their website.

The Youth Mental Health Project™ they "educate, empower, and support families and communities to better understand and care for the mental health of our youth."

Online Therapy Frequently Asked Questions (FAQ's) - What, Why, Where & How
Online therapy - how much does getting therapy online cost?
Online therapy sessions can vary in price based on your individual circumstances. In most cases, out-of-pocket or health insurance-based online therapy sessions are less than an in-office visit. There's no student plan for online therapy, but the sessions are affordable for people who are in school and/or have a limited budget. With traditional in-person therapy, you could end up paying much more for sessions than you could if you met with an online counselor. When people compare the pros and cons of online therapy with one of our therapists vs. in-office therapy costs, affordable online therapy counseling, and face-to-face live video options are becoming a more popular choice. Speak with one of our mental health professionals (not a psychiatrist) today.
Does online therapy really work?
Yes! According to psychology researchers, and medically reviewed journals like the Journal of Affective Disorders, data supports that getting help, online marriage counseling and relationship counseling services are just as effective as offline therapy. Online therapy uses the same psychological techniques and strategies to mitigate the negative symptoms of mental health by working with therapists that are licensed and trained to provide the help and support you need.
Therapists who practice online also provide treatment services for people suffering from substance abuse, addiction, ADHD, depression, eating disorders. LGBTQ issues, and a wide range of other mental health-related conditions. Over seventy-percent of people who completed our questionnaire and are committed to online therapy show an overall improvement in their lives and a reduction of chronic mental health symptoms.
What is the best online therapy platform?
If you're looking for a good match in a therapy platform, there are a few features to look out for that we suggest you consider. For example, when choosing a therapist on a new online therapy platform, ask yourself, is the platform easy to navigate? Am I comfortable with the user interface? Does the therapy platform offer access to therapy services seven days a week? All of these are important questions to consider when you're choosing a therapist and a therapy platform.
The best online therapy occurs in a setting where you and your ideal therapist are matched and participate in value-added sessions that provide you with new coping skills and strategies for managing your mental health. Confidential sessions with psychologists, marriage and family therapists, and LGBTQ-focused counselors happen in a private location of your choosing, and you can use a nickname if you're not comfortable using your legal name. You can meet with a licensed therapist in a place where you feel comfortable and secure on any device where you have a solid internet connection and a private environment to chat with your therapist.