Online Therapy Jobs & Online Counseling Jobs. Explained Best For 2020 | BetterHelp
By: Sarah Fader
Updated May 12, 2021
Medically Reviewed By: Deborah Horton
Content/Trigger Warning: Please be advised, the below article might mention trauma-related topics that include sexual assault & violence which could potentially be triggering.
Counseling Jobs: Welcome Online Therapists!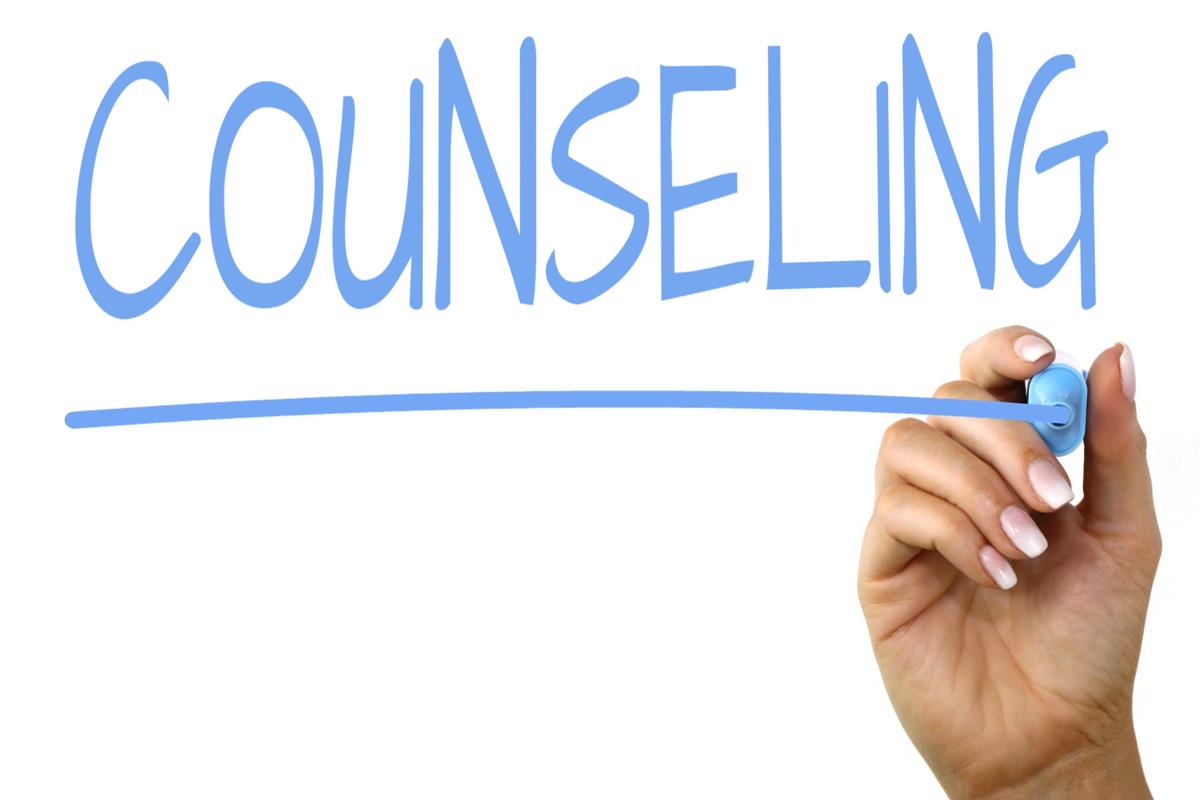 Source: rawpixel.com
Interested in an online career in psychotherapy? If you have previous counseling experience and are interested in learning more about online therapist jobs and becoming a counselor, you're in the right place! Today's therapist provides counseling services online, making it easier for people to get counseling. As a result of the increase in mental illness cases reported annually in the US, online counselor jobs are on the rise. If you're reading this, chances are you are interested in helping people improve the quality of their lives by becoming a counselor online. If you're serious about becoming a counselor online, you've probably already created a job search for counselor jobs online.
Perhaps you already know this, but in case you're just beginning your journey to work in mental health, you should know that online therapy is only expected to grow. The New York Times wrote about the explosion of online therapy as a result of the coronavirus pandemic, including that many therapists and counselors have grown comfortable with this "new" way of doing business. While the pandemic might have encouraged a lot of growth, plenty of peer-reviewed studies have already shown that online therapy is typically just as effective as face-to-face therapy when it comes to treating common mental illnesses, such as post-traumatic stress disorders, depression, anxiety.
More and more people are seeing the practical draws of online therapy as well. For some with busy schedules or those who live in remote places, it saves time to not have to drive into an office. For others, being able to remain in the comfort of their own home may alleviate the same anxiety they're seeing a counselor to work on. In their own words, here are some reviews by recent BetterHelp users:
"At first I was skeptical about an online therapist but I can honestly say this is the best thing I've ever done. I've tried counselling before but never "clicked" with anyone. Erika is understanding and honest and has a good sense of humour that enables me to see that there is light at the end of the tunnel. I would highly recommend this service." Read more about Erika Holtz.
"This is my first time in therapy, so I wasn't quite sure what I was going to get out of it or really what I needed. I went into this experience looking for an attentive ear to help me process my life. Coming out of quarantine, I was left really mentally and emotionally shaken and defeated. At the time, I didn't realize I could feel so supported through a computer screen. I have been so happy to have made the leap to doing online therapy. Maggie is nothing but attentive, patient, and helpful every session. I feel listened to, respected, and invested in no matter the topic of discussion. I respect her perspective and so appreciate what she's already done to help me. Thank you so much Maggie!" Read more about Magalis Sandoval.
In this article, we summarize the basics of traditional counselor jobs, mental health counseling jobs, and online therapist jobs in general. The best place to get started finding online counselor jobs is to search job listings on popular therapy sites like BetterHelp.com.
When you search for online counselor jobs, be very specific about your search to avoid searching through thousands of unrelated job listings. For example, if you search "counseling jobs online" you'll receive results for "all" counseling jobs online. If you're a mental health counselor, results for school counselors, admissions counselor, enrollment counselor, or any other counselor online aren't what you need.
Therefore, it's important to tailor your "counselor needed" job search to return the best job postings that match your skills and abilities. Keep in mind that some platforms hire counselors on an employee basis as a full-time job. In other cases, platforms will post their online therapists' jobs for independent providers only. As an independent provider or contractor, you're required to account for your earnings, income, and taxes. Instead of receiving a W2 as you would at a full-time job, you'll receive a 1099 or 1099 (MISC) to report your income and file taxes at the end of the year. As an independent contractor, you'll also provide your own health and life insurance.
The good news is that there are now online counselor jobs for practicing counselors to expand your practice without having to spend thousands of dollars. There are online therapist jobs available on automated platforms like BetterHelp that make the process of expanding so much easier.
Therapists often see clients in offices where they sit on a couch and talk about their problems. You might rent one of those office spaces yourself for this job. What if we told you there was another way to help clients get the help they need that didn't involve you sitting in the same room as them? There is, and it's called online therapy. You have the power to help change a person's life through technology. Interested? Let's get into how online counseling can become a lucrative career where you practice your craft and help people heal and have a rewarding job.
Online Counseling Jobs
Therapy: What Topics Do People Often Discuss With Their Licensed Therapist?
Counseling Services: How To Become A Therapist
Once you've completed your time as a therapist intern becoming a behavior therapist is a big deal. You've likely thought about this career or job for a long time and considered why you want to help others. Maybe you've been through mental health issues yourself or perhaps you've got family members or loved ones that struggle with them. Whatever the case, bravo for deciding to take on the challenge of becoming a counselor for the online mental health community! If this description sounds like you, you're an ideal person to work with people as a therapist because you get it. You understand how painful it is to live with depression, anxiety, PTSD, or even more severe mental illnesses like bipolar disorder or schizophrenia.
There are a variety of credentials a mental health professional can get to become a licensed therapist or counselor. Depending on what you specialize in, your credentials may differ slightly. For example, if you work with families or have an interest in saving marriages, you might pursue an LMFT (Licensed Marriage and Family Therapist). The requirements for becoming an admission counselor or drug counselor differ from a licensed therapist for online mental health care.
To work as a counselor with BetterHelp online division in one of their online therapist jobs, you need to be located in the United States, have completed over 2,000 hours of clinical supervision, and be fully licensed by the state board to provide counseling as a behavior therapist online. An example of credentials acceptable for an online position at BetterHelp is state-issued licenses such as LCSW, LMFT, LPC, or Psy.D.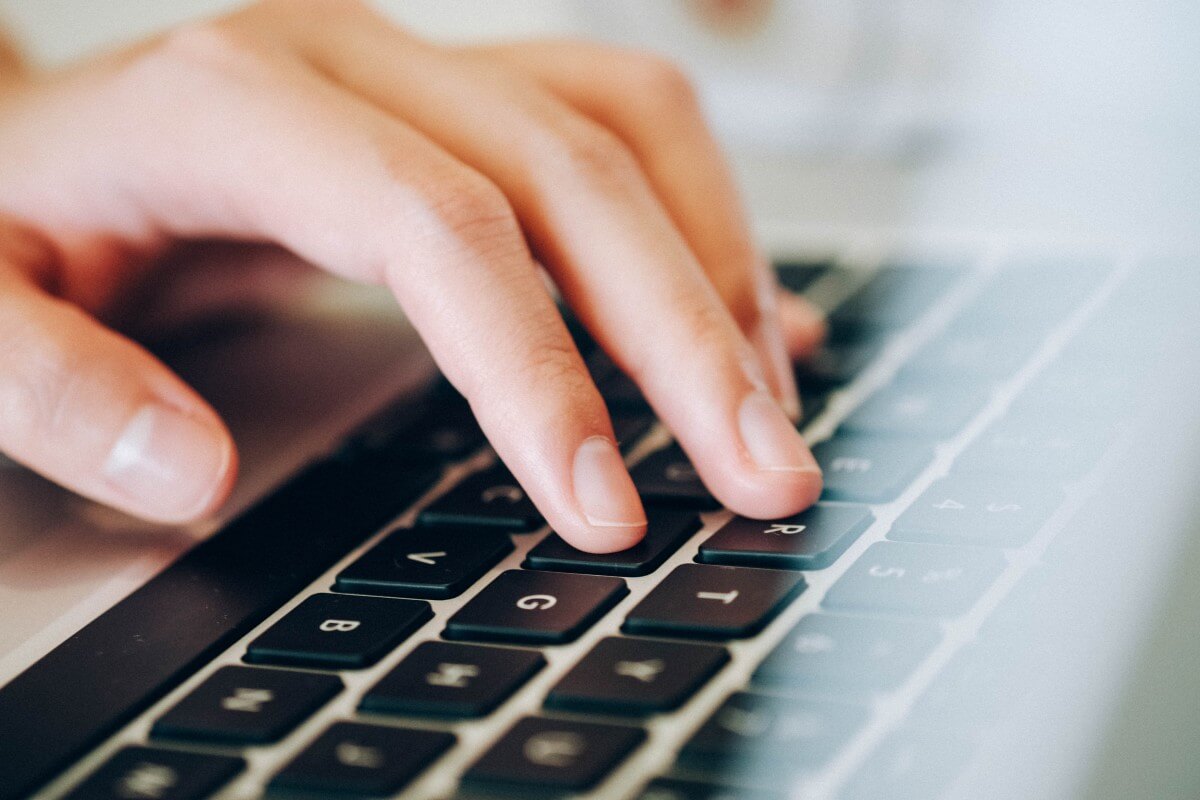 Source: rawpixel.com
Remote Work: Do Part-Time Online Therapy Jobs Exist?
Absolutely! One advantage of being an online therapist is the flexibility of the position. You can work the hours that make sense for your schedule, family, and other commitments. When you work independently, you don't have to worry about the challenges of managing a regular full-time job. When you join the online division and accept an online position at BetterHelp as a licensed behavior therapist you're able to accept clients at your discretion. You can meet with them during the daytime or evening hours, whatever works best for you.
Online Therapy: What Makes BetterHelp A Leader In Providing E-Therapy Jobs?
BetterHelp was a pioneer in the online counseling world. As of now, it has an impressive network of more than 14,000 therapists and is the world's largest online counseling platform. With over 500,000 text messages and over 100 million chats, voice calls, and video therapy sessions to date, BetterHelp is using thousands of talented therapists to help clients every day. You could be one of those extraordinary mental health professionals if you take a psychotherapy job online.
How You Will Be Compensated: How Much Money Online Therapists Make
It's possible to make a sustainable income and support yourself and your family by working independently as an online therapist or counselor. The mental health professionals in the online division at BetterHelp can earn as much as $8,500 per month, depending on the time commitment of the therapist and their caseload.
Is It Difficult To Become An Online Counselor?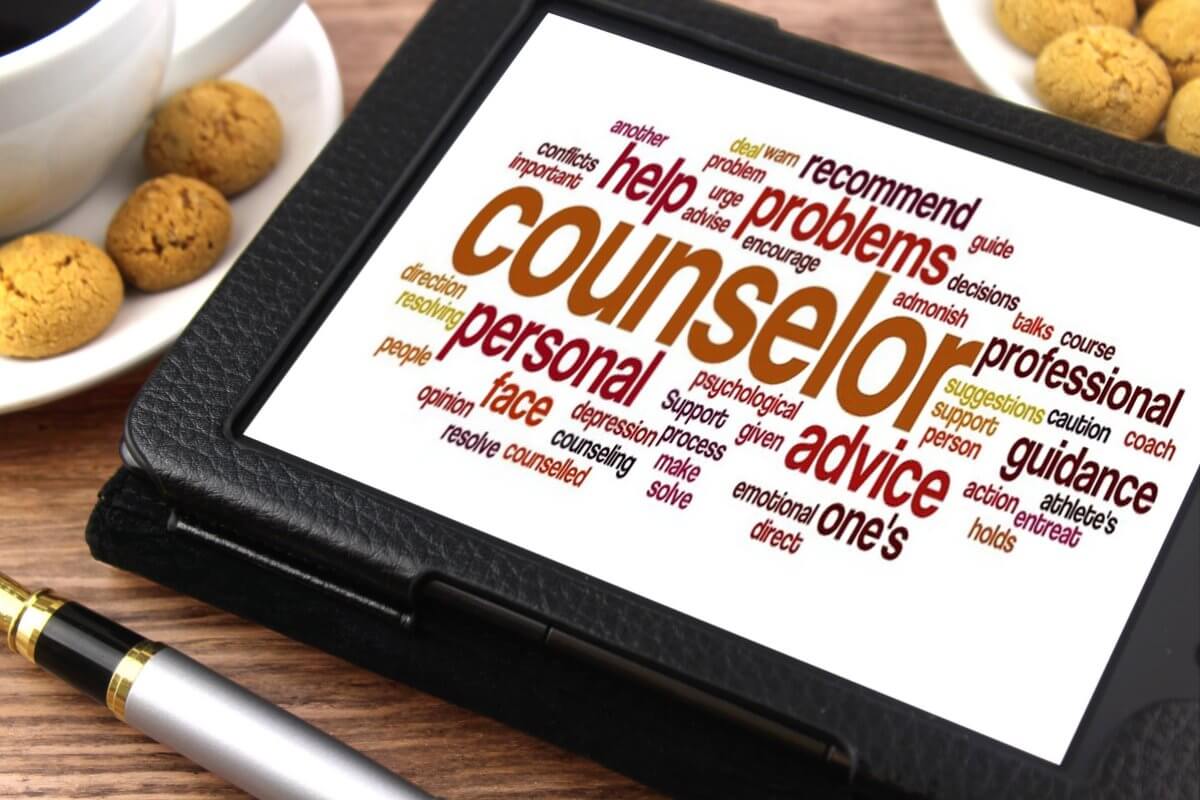 Source: thebluediamondgallery.com
Becoming an online counselor isn't difficult at all. To get started, what's required is a master's degree in your related field of specialty. If you aren't sure which pathway to choose when deciding on a program, talk to your graduate admissions counselor, enrollment counselor, or your graduate school counselor for guidance.
When conducting a job search, there are many online counselor jobs available for today's degreed providers. A mental health counselor is only of the many counseling types available there are tons of other specialty counselors available like a substance abuse counselor, drug counselor, enrollment counselor, admission counselor and more. Following is a list of counseling types.
Therapist job: School Counselor

Therapist job: Admissions Counselor

Therapist job: Genetic Counselor

Therapist job: Enrollment Counselor

Therapist job: Mental Health Counselor

Therapist job: Licensed Alcohol and Drug
If you're worried about how hard it is to become an online therapist, it's not as difficult as you're imagining. It's easy to become an online counselor, and here's why: you've already done most of the work. You've been educated and licensed, and that's half the battle. If you're already a licensed mental health provider, all you need to do is join our network. There are advantages to becoming a member of an online therapy team. You can supplement your private practice income or if you're relatively new to the field, get more experience working with clients.
How Do I Apply For Online Counseling Jobs?
Mental health counseling is a rewarding field, and it's easy to apply for online counseling jobs or become an online therapist. If you're already a licensed mental health provider, all you need to do is join a network. Here's a chance to show off the skills you've learned to work with clients outside of online counseling. You're passionate about helping others, and now you've discovered another way to do this: working as a counselor with clients online.
Is BetterHelp Still Looking To Fill Mental Health Counselor Jobs?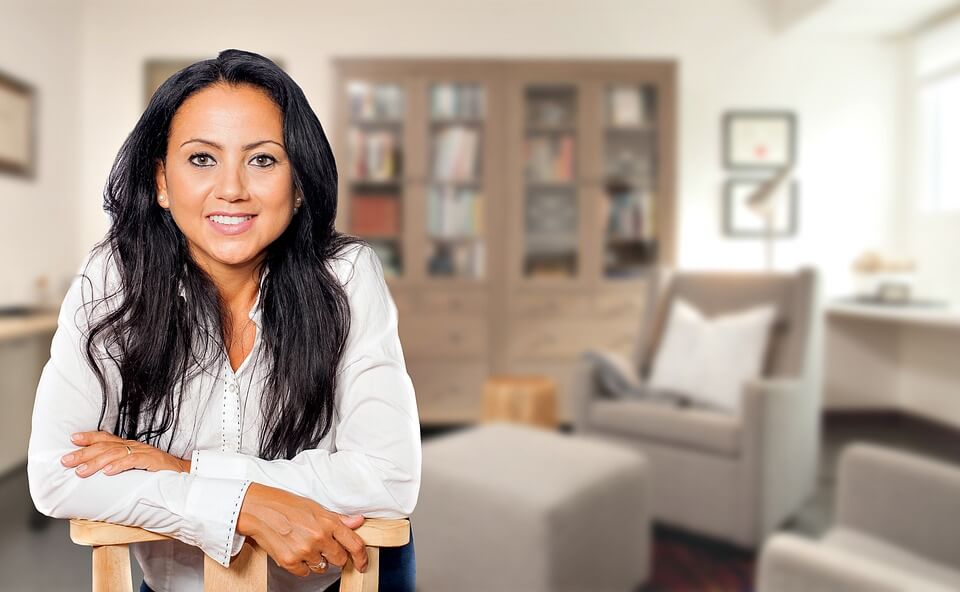 Source: pixabay.com
The answer is a resounding "yes!" If you're a licensed therapist reading these words, we need you. There are people out there who are suffering needlessly, and you can help them. Here's an opportunity to use those skills and help people get well by applying to work with us at BetterHelp.
Therapy Is Personal
Therapy is a personal experience, and not everyone will go into it seeking the same things. Keeping these nine things in mind can ensure that you will get the most out of online therapy, regardless of what your specific goals are. If you're still wondering if therapy is right for you, and how much therapy costs, please contact us at contact@betterhelp.com. BetterHelp specializes in online therapy to help address all types of mental health concerns. If you're interested in individual therapy, please reach out to contact@betterhelp.com. For more information about BetterHelp as a company, please find us on:
If you need a crisis hotline or want to learn more about therapy, please see below:
For more information on mental health, please see:
Get Help Now
Emergency: 911

National Domestic Violence Hotline: 1- 800-799-7233

National Suicide Prevention Lifeline: 1-800-273-TALK (8255)

National Hopeline Network: 1-800-SUICIDE (784-2433)

Crisis Text Line: Text "DESERVE" TO 741-741

Lifeline Crisis Chat (Online live messaging): https://suicidepreventionlifeline.org/chat/

Self-Harm Hotline: 1-800-DONT CUT (366-8288)

Family Violence Helpline: 1-800-996-6228

Planned Parenthood Hotline: 1-800-230-PLAN (7526)

American Association of Poison Control Centers: 1-800-222-1222

National Council on Alcoholism & Drug Dependency Hope Line: 1-800-622-2255

National Crisis Line - Anorexia and Bulimia: 1-800-233-4357

LGBTQ+ Hotline: 1-888-843-4564

TREVOR Crisis Hotline: 1-866-488-7386

AIDS Crisis Line: 1-800-221-7044

Veterans Crisis Line: https://www.veteranscrisisline.net

TransLifeline: https://www.translifeline.org - 877-565-8860 APA Youtube

Suicide Prevention Wiki: http://suicideprevention.wikia.com
---
Previous Article
Being A Career Woman And A Mother: How To Find Balance
---
Next Article
Careers In Psychology For Psychology Majors
---
The information on this page is not intended to be a substitution for diagnosis, treatment, or informed professional advice. You should not take any action or avoid taking any action without consulting with a qualified mental health professional. For more information, please read our
terms of use.