What's the best way to cope with grief?
Asked by Mulan
Answered
08/03/2022
I'm sorry to hear you lost your dad, it sounds like it was a very traumatic time for you.  Perhaps being aware of your mum's grief and her living alone, has triggered the original feelings of grief for you.  It is hard for your mum to live on her own for the first time in 60 years, but it is also important you are able to live your life too.
It is only a year ago since you lost your dad and I think it is normal for feelings of deep grief to resurface when a major life event happens such as you moving out of the family home. The crying, wading through quick sand and confusion are all very normal in grief.  It does sound like it's hard for you to think of your life going ahead when your dad's has come to an end. It must be hard to imagine a future life without him in it and what that means for you and your mum. You miss him and want him back. 
It might be helpful for you to think about Tonkin's model of grief.  His theory is that when you first lose someone the grief feels big and the life around it feels small.  In time the life around the grief gets bigger but the grief doesn't go away, it stays the same size.  This is helpful in accepting that grief is now a part of your life but you can build your life around it.  Your life doesn't have to stop because your dad isn't here and you also can't put your life on hold for your mum either.  Think of grief like the yolk in a fried egg, at first the white around the yolk is small, but eventually the white gets bigger.  However the yolk (grief) stays the same as it always was.  You will always miss your dad but it is ok to move on with your life and make plans as well.
Another way of looking at grief is to think of life as a river. You are floating along the river of life calmly and then suddenly you lose a loved one and you fall straight down a waterfall. It takes a while to get your bearings and you feel you are constantly being bashed on the rocks.  Eventually the bashing gets less and less but occasionally a rock will still hurt you or you will be consumed by a wave. Eventually you leave the rocks behind and the water feels calmer again with less waves. You are then able to continue your journey in the river of life but every now and then something might trigger you and you might find yourself in the rocks again or hit by a wave.  Remind yourself this is temporary and this is very normal, especially if there is a big life event happening. 
Take time to feel the difficult feelings but don't let them totally consume you. All that you are saying you are feeling is normal but those feelings will pass.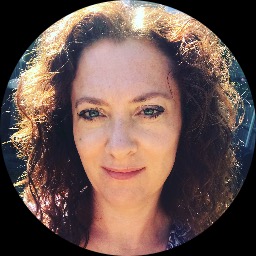 (Level, 5, Psychotherapeutic, Counselling, Level, 4, Therapeutic, Counselling)